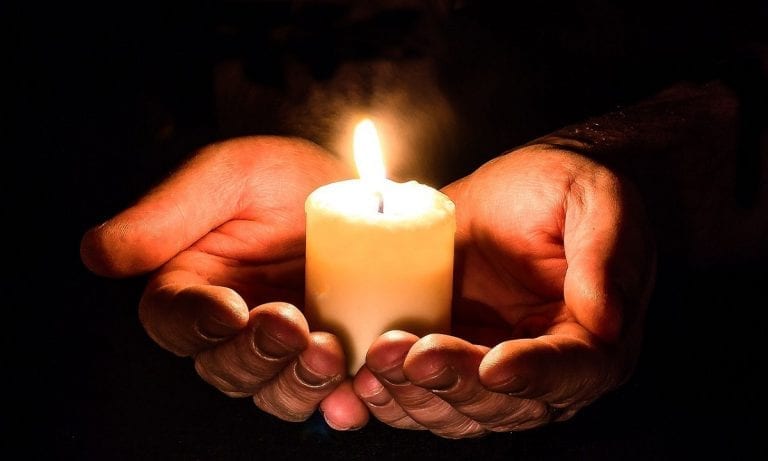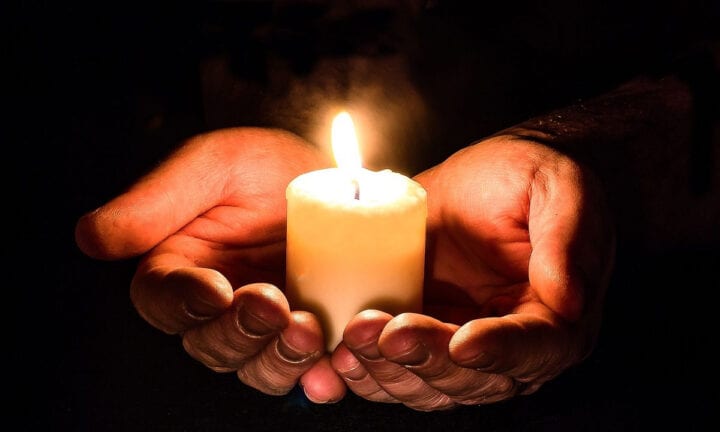 Hope is a positive state of mind that is based on an expectation of a good outcome with respect to situations and circumstances in one's life or the world. But for believers in Christ, hope is much more than just a wish or desire – it is based on God's promises that are found in His Word; promises to move on your behalf.
We can have hope even in our lowest times because we have a God who loves us, cares for us, and knows the desires of our hearts. He is for us and not against us, we should just trust in his process and hope for the best even in the most difficult times of our lives. Now here are 50 Bible verses about hope to uplift your spirit and help you keep on going with life.
1. "So shall the knowledge of wisdom be unto thy soul:
when thou hast found it, then there shall be a reward,
and thy expectation shall not be cut off." – Proverbs 24:14 | KJV
2. "For we are saved by hope: but hope that is seen is not hope: for what a man seeth, why doth he yet hope for? But if we hope for that we see not, [then] do we with patience wait for [it]." – Romans 8:24-25 | KJV
3. "Jesus said unto him, If thou canst believe, all things [are] possible to him that believeth." – Mark 9:23 | KJV
4. "The eyes of your understanding being enlightened; that ye may know what is the hope of his calling, and what the riches of the glory of his inheritance in the saints." – Ephesians 1:18 | KJV
5. "For I know the thoughts that I think toward you, saith the Lord, thoughts of peace, and not of evil, to give you an expected end." – Jeremiah 29:11 | KJV
6. "To whom God would make known what is the riches of the glory of this mystery among the Gentiles; which is Christ in you, the hope of glory." – Colossians 1:27 | KJV
7. "Why art thou cast down, O my soul?
and why art thou disquieted within me?
hope thou in God:
for I shall yet praise him,
who is the health of my countenance, and my God." – Psalm 42:11 | KJV
8. "There is one body, and one Spirit, even as ye are called in one hope of your calling." – Ephesians 4:4 | KJV
9. "But they that wait upon the Lord
shall renew their strength;
they shall mount up with wings as eagles;
they shall run, and not be weary;
and they shall walk, and not faint." – Isaiah 40:31 | KJV
10. "And hope maketh not ashamed; because the love of God is shed abroad in our hearts by the Holy Ghost which is given unto us." – Romans 5:5 | KJV
11. "The Lord shall preserve thee from all evil:
he shall preserve thy soul.
The Lord shall preserve thy going out and thy coming in
from this time forth, and even for evermore." – Psalm 121:7-8 | KJV
12. "Lead me in thy truth, and teach me:
for thou art the God of my salvation;
on thee do I wait all the day." – Psalm 25:5 | KJV
13. "Now the God of hope fill you with all joy and peace in believing, that ye may abound in hope, through the power of the Holy Ghost." – Romans 15:13 | KJV
14. 'But sanctify the Lord God in your hearts: and be ready always to give an answer to every man that asketh you a reason of the hope that is in you with meekness and fear." – 1 Peter 3:15 | KJV
15. "Now faith is the substance of things hoped for, the evidence of things not seen." – Hebrews 11:1 | KJV
16. "Faith can move mountains." – Matthew 17:20
17. "The Lord is my shepherd; I shall not want.
He maketh me to lie down in green pastures:
he leadeth me beside the still waters." – Psalm 23:1-2 | KJV
18. "I can do all things through Christ which strengtheneth me." – Philippians 4:13 | KJV
19. "Blessed be the God and Father of our Lord Jesus Christ, which according to his abundant mercy hath begotten us again unto a lively hope by the resurrection of Jesus Christ from the dead." – 1 Peter 1:3 | KJV
20. "And now, Lord, what wait I for? my hope [is] in thee." – Psalms 39:7 | KJV
21. "Be of good courage, and he shall strengthen your heart, all ye that hope in the Lord." – Psalm 31:24 | KJV
22. "The Lord is my portion, saith my soul;
therefore will I hope in him." – Lamentations 3:24 | KJV
23. "Fear thou not; for I [am] with thee: be not dismayed; for I [am] thy God: I will strengthen thee; yea, I will help thee; yea, I will uphold thee with the right hand of my righteousness." – Isaiah 41:10 | KJV
24. "And not only so, but we glory in tribulations also: knowing that tribulation worketh patience; and patience, experience; and experience, hope." – Romans 5:3-4 | KJV
25. "Many are saying of me, "God will not deliver him." But you, LORD, are a shield around me, my glory, the One who lifts my head high. I call out to the LORD, and he answers me from his holy mountain. I lie down and sleep; I wake again because the LORD sustains me. I will not fear though tens of thousands assail me on every side." – Psalm 3:2-6 | NIV
26. "The Spirit of the Lord God is upon me;
because the Lord hath anointed me
to preach good tidings unto the meek;
he hath sent me to bind up the brokenhearted,
to proclaim liberty to the captives,
and the opening of the prison to them that are bound." – Isaiah 61:1 | KJV
27. "But if we hope for that we see not, then do we with patience wait for it." – Romans 8:25 | KJV
28. "Blessed [is] the man that trusteth in the LORD, and whose hope the LORD is." – Jeremiah 17:7 | KJV
29. "Let thy mercy, O Lord, be upon us,
according as we hope in thee." – Psalm 33:22 | KJV
30. "The Lord is all I have, and so in him, I put my hope." – Lamentations 3:24 | GNT
31. "Hope deferred maketh the heart sick:
but when the desire cometh, it is a tree of life." – Proverbs 13:12 | KJV
32. "I am going to do something that you will not believe when you hear about it." – Habakkuk 1:5
33. "Be strong and of a good courage, fear not, nor be afraid of them: for the LORD thy God, he [it is] that doth go with thee; he will not fail thee, nor forsake thee." – Deuteronomy 31:6 | KJV
34. "Therefore I will look unto the Lord;
I will wait for the God of my salvation:
my God will hear me." – Micah 7:7 | KJV
35. "I wait for the Lord, my soul doth wait,
and in his word do I hope." – Psalm 130:5 | KJV
36. "Rejoicing in hope; patient in tribulation; continuing instant in prayer;" – Romans 12:12 | KJV
37. "I pray that Christ Jesus and the church will forever bring praise to God. His power at work in us can do far more than we dare ask or imagine. Amen." – Ephesians 3:20
38. "He called out, "Jesus, Son of David, have mercy on me!" Those who led the way rebuked him and told him to be quiet, but he shouted all the more, "Son of David, have mercy on me!" Jesus stopped and ordered the man to be brought to him. When he came near, Jesus asked him, "What do you want me to do for you?" "Lord, I want to see," he replied. Jesus said to him,"Receive your sight; your faith has healed you." Immediately he received his sight and followed Jesus, praising God. When all the people saw it, they also praised God." – Luke 18:38-43 NIV
39. "Therefore, my dear brothers and sisters, stand firm. Let nothing move you. Always give yourselves fully to the work of the Lord, because you know that your labor in the Lord is not in vain." – 1 Corinthians 15:58 NIV
40. "where then is my hope— who can see any hope for me?" – Job 17:15 | NIV
41. "Oh, that I might have my request, that God would grant what I hope for," – Job 6:8 | NIV
42. "Sovereign Lord, I put my hope in you;
I have trusted in you since I was young." – Psalm 71:5 | GNT
43. "You will be secure because there is hope; you will look about you and take your rest in safety. You will lie down, with no one to make you afraid, and many will court your favor." – Job 11:18-19 | NIV
44. "the LORD delights in those who fear him, who put their hope in his unfailing love." – Psalm 147:11 | NIV
45. "Hope deferred makes the heart sick, but a longing fulfilled is a tree of life." – Proverbs 13:12 | NIV
46. "For there is nothing that God cannot do." – Luke 1:37 | GNT
47. "Do not be afraid—I am with you!
I am your God—let nothing terrify you!
I will make you strong and help you;
I will protect you and save you." – Isaiah 41:10 | GNT
48. "Let your hope keep you joyful, be patient in your troubles, and pray at all times." – Romans 12:12 | GNT
49. "Remember that I have commanded you to be determined and confident! Do not be afraid or discouraged, for I, the Lord your God, am with you wherever you go." – Joshua 1:9 | GNT
50. "You will live secure and full of hope; God will protect you and give you rest." – Job 11:18 | GNT
Our God is the God of overflow, he is more than enough. He will not hesitate on blessing his children. It's something that we should always remember and serve as a reminder to never lose hope in Him and in our life. Share this with someone who needs to believe and hope more not just in their life but for themselves.
ALSO READ: 50 Bible Verses About Faith and Believing
Online courses recommended for you: