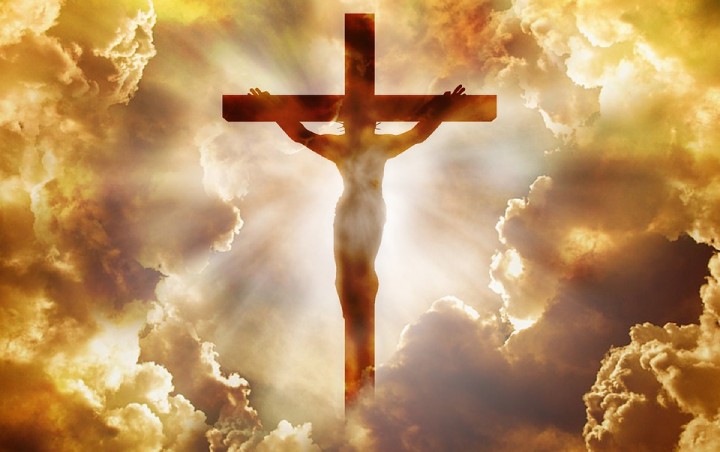 Are you excited to be a father? Do you hope you can be a godly dad to your kids and succeed in molding them into upright individuals?
If you want to be the kind of dad that pleases God, find out the characteristics of a good father according to the Bible. Here are some of them:
Leads as the Family's Spiritual Head
1. He is a Good Husband to His Wife.
You cannot be a good father to your kids without being a good husband to their mother first. That is why you must also strive to be a loving, considerate, and respectful husband to your wife. If you have a harmonious relationship with her, your home will be peaceful and full of love, which will secure your children.
"Husbands, in the same way be considerate as you live with your wives, and treat them with respect as the weaker partner and as heirs with you of the gracious gift of life, so that nothing will hinder your prayers." (1 Peter 3:7)
2. He Protects His Marriage.
A lot of marriages fail today, leaving numerous kids broken and hurting. For this reason, you should guard your marriage against unfaithfulness, pride, violence, and anything that can cause separation or divorce.
"So they are no longer two, but one flesh. Therefore what God has joined together, let no one separate." (Matthew 19:6)
3. He Promotes God's Word at Home.
If you want your kids to grow up loving God and living according to His will, you should introduce them to the Bible. Aside from going to church as a family and letting them attend Sunday school, make sure you have your own Bible sharing at home.
"Love the Lord your God with all your heart and with all your soul and with all your strength. These commandments that I give you today are to be on your hearts. Impress them on your children. Talk about them when you sit at home and when you walk along the road, when you lie down and when you get up. Tie them as symbols on your hands and bind them on your foreheads. Write them on the doorframes of your houses and on your gates." (Deuteronomy 6:5-9)
4. He Leads the Family to Serve the Lord.
Make it a goal to serve God as a family. Being active in the ministry and participating in church fellowships altogether will help instill Christlike values in them. These will also help them discover the purpose of their existence, which is living for God.
"But as for me and my household, we will serve the Lord." (Joshua 24:15)
5. He Fears the Lord.
A good father is God-fearing. Since he has reverence for the Lord, He will be careful to obey His commands in everything. This godly wisdom will help him come up with the right decisions for his family. Moreover, this attitude will lead to blessings from God, with his children benefiting the most from them.
"Whoever fears the Lord has a secure fortress, and for their children it will be a refuge." (Proverbs 14:26)
6. He Encourages His Children to Live for God
A Christlike dad will not just encourage his kids to go to church and be part of a ministry. His main goal is to instill in their hearts that their purpose in life is to glorify God.
"For you know that we dealt with each of you as a father deals with his own children, encouraging, comforting and urging you to live lives worthy of God, who calls you into his kingdom and glory." (1 Thessalonians 2: 11-12)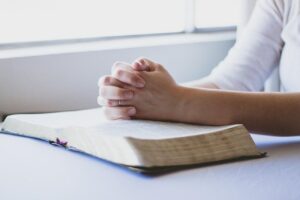 7. He is Prayerful.
Every parent who has faith in God will entrust their family to Him through prayers. Therefore, you should regularly pray for your kids and the entire family. Instead of letting problems cloud your judgments in decision-making, you get peace through Christ Jesus in your heart.
"Do not worry about anything, but in everything by prayer and supplication with thanksgiving let your requests be made known to God. And the peace of God, which surpasses all understanding, will guard your hearts and your minds in Christ Jesus." (Philippians 4:6)
8. He is Compassionate to His Children and Treats Them with Grace.
A good father is like God—he is merciful to his children. Even if they commit mistakes, he treats them with grace, forgiving them for what they have done, and still loving them unconditionally.
"But while he was still a long way off, his father saw him and was filled with compassion for him; he ran to his son, threw his arms around him and kissed him." (Luke 15:20)
Guides His Children
9. He is a Role Model to Them.
As a father, it is your greatest job to teach your children to be righteous individuals. The best way to do this is by being a role model to them in integrity, faith, love, and Christlikeness. Be a good example to them by living these godly principles.
"In everything set them an example by doing what is good. In your teaching show integrity, seriousness" (Titus 2:7)
10. He Disciplines Them.
Do not be afraid to discipline your children when they do something wrong. To become good citizens in the future, you have to train them while they are young. Rebuke and correct them when they commit mistakes. Punish them if necessary so they will understand the weight of their wrongdoings.
"My son, do not despise the Lord's discipline, and do not resent his rebuke, because the Lord disciplines those he loves, as a father the son he delights in." (Proverbs 3:11-12)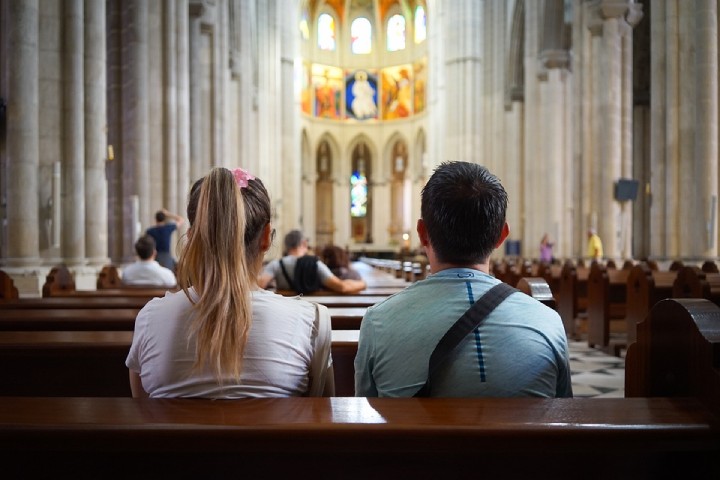 Desires Good Things for the Family
11. He Gives His Kids What is Good for Them.
Any parent would want to provide the best for their kids, so it is natural that you will give them what they need—not the wants that will lead them to destruction. Of course, it will be a delight to give them what can make them happy or benefit them the most. How you provide for your children reflects the desire of the Father in heaven to give good gifts to His children.
"Which of you fathers, if your son asks for a fish, will give him a snake instead? Or if he asks for an egg, will give him a scorpion? If you then, though you are evil, know how to give good gifts to your children, how much more will your Father in heaven give the Holy Spirit to those who ask him!" (Luke 11:11-13)
12. He Works with Excellence.
A good father works diligently to be able to provide for his family's needs. Moreover, he treats his job as a blessing from God, thus giving his best to honor Him. Anyone who works with dedication and excellence will surely reap what they sow—which is abundance for the family.
"Whatever you do, work at it with all your heart, as working for the Lord, not for human masters," (Colossians 3:23)
13. He Trains Them in a Righteous Way.
Overall, you are a good father if you are able to train your kids in a godly way. To do this, make sure to teach them what is right and wrong according to God's standards. Also, introduce them to the Bible as a source of wisdom and principles. When they grow up, they will always go back to this foundation.
"Train up a child in the way he should go: and when he is old, he will not depart from it." (Proverbs 22:6)
14. He Secures Them with Love.
If you want your children to feel secure, you have to instill love in their hearts. Assure them that they are loved—by God, their parents, friends, and others close to their hearts. Then, teach them to love others as well. With this, they will grow up with more courage and positivity to face life's challenges.
"Love bears all things, believes all things, hopes all things, endures all things." (1 Corinthians 13:7)
You Can Do It with God's Wisdom
It may seem scary, but if you rely on God all way, you can succeed in being a good father. Therefore, pray earnestly, seek wisdom through His Word, and ask guidance from godly dads you know.
Online courses recommended for you:
Books recommended for you:
* As an Amazon Associate I earn from qualifying purchases.
ALSO READ: