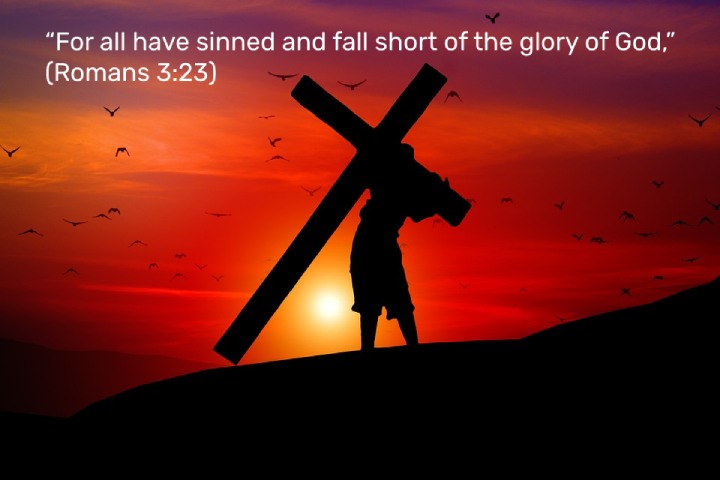 Are you tired of living miserably in sins and wrong decisions? Is there a small voice inside telling you to draw near to God? Do you want to experience a spiritual breakthrough and be saved from eternal damnation?
If you believe in God, you should also believe that there is a consequence for how we choose to live our life on earth. Someday, all people, including you, will face God's judgment. If you have been sinning, then expect to receive eternal punishment for it.
Of course, you do not want to burn in hell forever, right? That is why you are here—desperate to know how you can be saved. Different religions will tell you different ways to salvation. However, if you want to know how to be saved according to the Bible, keep reading.
Can't Save Yourself
1. Understand that You Cannot Save Yourself on Your Own.
The first step to salvation is acknowledging that you cannot save yourself by your own effort. All humans have sinned, so no one is capable of saving themselves. Everyone is meant to pay for the wages of sin, which is death alone (Romans 6:23).
"For all have sinned and fall short of the glory of God," (Romans 3:23)
2. Know that Good Works Cannot Save You.
Some religions will emphasize the need to work for salvation by displaying penitence, good works, and donations to the church. However, the Bible tells us that salvation is not our own doing—not a result of works—but instead, it is a GIFT of God acquired through faith alone.
"For by grace you have been saved through faith. And this is not your own doing; it is the gift of God, not a result of works, so that no one may boast." (Ephesians 2:8-9)
3. Realize that You Cannot Perfectly Obey God's Commandments.
Do you know any person who has never sinned all their life? If only humans could perfectly obey God's commands and never sin, then we would not need salvation since we would not have to suffer eternal punishment. However, no one is capable of doing that. That is why all humans need salvation from the wrath of God.
"For whoever keeps the whole law and yet stumbles at just one point is guilty of breaking all of it. For he who said, 'You shall not commit adultery,' also said, 'You shall not murder.' If you do not commit adultery but do commit murder, you have become a lawbreaker." (James 2:10-11)
True Repentance
4. Acknowledge that You are a Sinner.
If you want to be saved, you must admit you are a sinner. Accept that you can never save yourself because you deserve punishment for your sins in this lifetime. Admit that no matter how much you want to be a righteous person, you are not capable of going through a day without any single sin.
"If we say we have no sin, we deceive ourselves, and the truth is not in us." (1 John 1:8)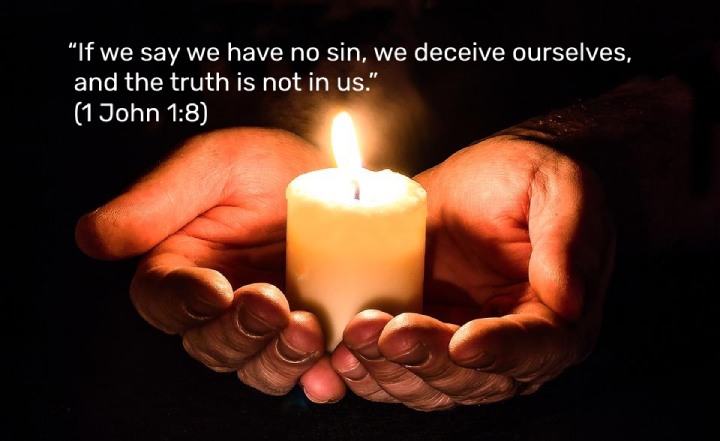 5. Confess Your Sins to God.
Next, you have to confess all those sins to God. Confession is a sign that you acknowledge that you have done wrong things, and you repent from them. Pray to God, naming and asking for forgiveness for your sins. You may not be able to remember and mention all of your sins one by one, but God knows your sincere heart. Ask Him to reveal to you the sins you are not aware of too.
"If we confess our sins, he is faithful and just to forgive us our sins and to cleanse us from all unrighteousness." (1 John 1:9)
6. Humble Yourself Before the Lord.
Humbly approach God in prayer. In repentance, tell God that you need Him to rescue you from sins. Ask Him to open your mind and heart to the truth of how you can be saved.
"But he gives us more grace. That is why Scripture says: "God opposes the proud but shows favor to the humble." (James 4:6)
7. Draw Close to God.
Overall, seek God and His righteousness. That hunger in your heart for God's presence and salvation is a sign that He has been knocking on your heart. It is time to respond to Him. So go, and find a church where you can find believers to help you get to know the Lord deeper. Start reading the Bible, attend small groups that study God's Word, and be more prayerful.
"Draw near to God, and he will draw near to you. Cleanse your hands, you sinners, and purify your hearts, you double-minded." (James 4:8)
Make Christ Your Savior and Lord
8. Believe in Jesus Christ.
Salvation happens if you put your trust in Christ Jesus. It means believing that He is the Savior sent by God to redeem His people. Since death is the only accepted payment for sin, Christ—the only begotten Son of God, blameless and holy—died on behalf of those who will accept Him as their Lord and Savior. Therefore, you should have 100% faith that you are saved once you believe in Him.
"They replied, 'Believe in the Lord Jesus, and you will be saved—you and your household.'" (Acts 16:31)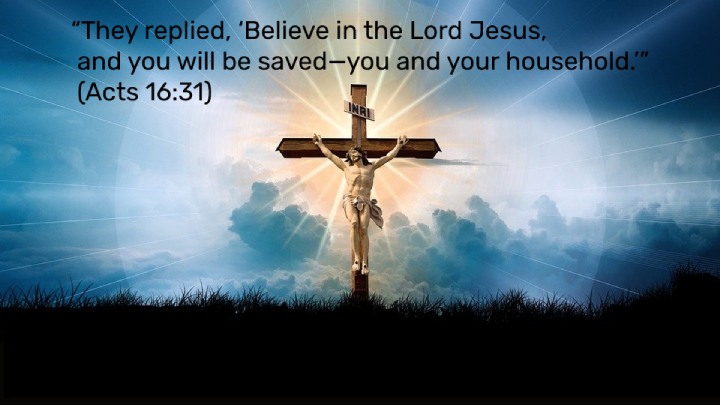 9. Surrender Your Life to Him Completely.
After accepting Jesus as your Savior, you must decide to make Him the Lord—or Master—of your life. It means that you no longer live for yourself and your selfish desires. Instead, you commit to living for the glory of God by doing His will and proclaiming the gospel to others. It means surrendering all areas of your life for God's purposes.
"I have been crucified with Christ. It is no longer I who live, but Christ who lives in me. And the life I now live in the flesh I live by faith in the Son of God, who loved me and gave himself for me." (Galatians 2:20)
10. Get Baptized as a Statement of Faith.
You should also decide to get baptized. While some people think of baptism as an initiation or requirement to be part of a religion, it is actually a declaration of faith. It symbolizes that your body died with Christ and rose with Him when He was resurrected after three days.
"And this water symbolizes baptism that now saves you also—not the removal of dirt from the body but the pledge of a clear conscience toward God. It saves you by the resurrection of Jesus Christ." (1 Peter 3:21)
Working Out Your Salvation
In conclusion, salvation is only through God's grace. It is not something that we can work for. However, we can work it out. The Bible tells us to work out our salvation with fear and trembling. This means that after being saved, we must consciously live a life reflecting our new identity in Christ.
"Wherefore, my beloved, as ye have always obeyed, not as in my presence only, but now much more in my absence, work out your own salvation with fear and trembling" (Philippians 2:12)
We must be careful not to go back to our sinful ways. Moreover, we must persevere to change our character until we achieve Christlikeness. But, of course, we cannot do this on our own. We need the Holy Spirit to work in us so we can be changed. That is why we must be vigilant to draw near to God daily.
Online courses recommended for you:
Books recommended for you:
* As an Amazon Associate I earn from qualifying purchases.
ALSO READ: