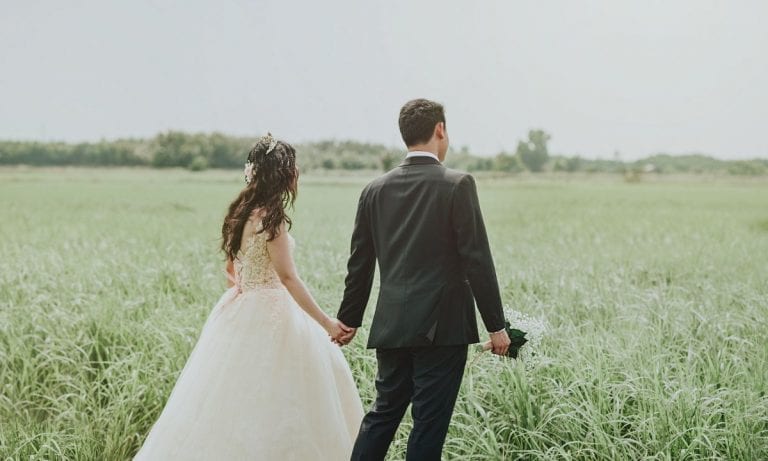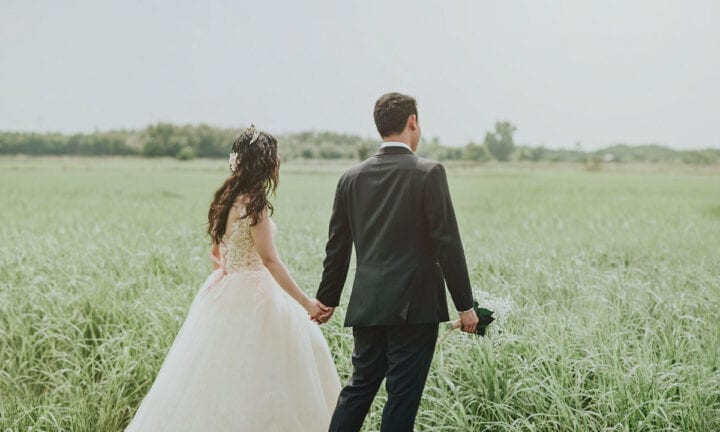 Marriage is the beginning of a life-long commitment to somebody. It is the start of building your family and future with someone you love and cherish. The journey of being married to someone is not easy. But solving things together with your partner even when the going gets tough can conquer any of the obstacles the both of you, or your family will face.
Marrying the person that you love and who loves you back is probably one of the best feelings you could ever experience. It's an amazing thought that you get to spend the rest of your life with someone you love and building your future with that person. To have a strong relationship in your marriage, it takes a strong foundation that is built on love, trust, commitment, and friendship.
From famous authors and actors to philosophers, here are 100 inspirational quotes about marriage to inspire success and happiness in your life as a married couple.
1. "A successful marriage requires falling in love many times, always with the same person." – Mignon McLaughlin
2. "My most brilliant achievement was my ability to be able to persuade my wife to marry me." – Winston Churchill
3. "A great marriage doesn't happen because of the love you had in the beginning, but how well you continue building that love until the end." – Unknown
4. "Chains do not hold a marriage together. It is threaded, hundreds of tiny threads, which sew people together through the years." – Simone Signoret
5. "A good husband makes a good wife." – John Florio
6. "A good marriage would be between a blind wife and a deaf husband." – Michel de Montaigne
7. "Neither man nor woman is perfect or complete without the other. Thus, no marriage or family, no ward or stake is likely to reach its full potential until husbands and wives, mothers and fathers, men and women work together in unity of purpose, respecting and relying upon each other's strengths." – Sheri L. Dew
8. "Two souls but a single thought, Two hearts that beat as one." – Unknown
9. "I think long-lasting, healthy relationships are more important than the idea of marriage. At the root of every successful marriage is a strong partnership." – Carson Daly
10. "Marriage is not a noun; it's a verb. It isn't something you get. It's something you do. It's the way you love your partner every day." – Barbara De Angelis
11. "A great marriage doesn't happen when the "perfect couple" gets together. It happens when an imperfect couple gets together and learns to enjoy each other's differences." – Unknown
12. "One should believe in marriage as in the immortality of the soul." – Honore de Balzac
13. "The real act of marriage takes place in the heart, not in the ballroom or church or synagogue. It's a choice you make – not just on your wedding day, but over and over again – and that choice is reflected in the way you treat your husband or wife." – Barbara De Angelis
14. "A happy marriage is a long conversation which always seems too short." – Andre Maurois
15. "In a happy marriage, it is the wife who provides the climate, the husband the landscape." – Gerald Brenan
16. "Marriage is the most natural state of man, and… the state in which you will find solid happiness." – Benjamin Franklin
17. "The secret to a happy marriage is if you can be at peace with someone within four walls, if you are content because the one you love is near to you, either upstairs or downstairs, or in the same room, and you feel that warmth that you don't find very often, then that is what love is all about." – Bruce Forsyth
18. "Marriage, in its truest sense, is a partnership of equals, with neither exercising dominion over the other, but, rather, with each encouraging and assisting the other in whatever responsibilities and aspirations he or she might have." – Gordon B. Hinckley
19. "A successful marriage is an edifice that must be rebuilt every day." – Andre Maurois
20. "Remember that creating a successful marriage is like farming: you have to start over again every morning." – H. Jackson Brown, Jr.
21. "A successful marriage isn't the union of two perfect people. It's that of two imperfect people who have learned the value of forgiveness and grace." – Darlene Schacht
22. "Being loved just as you are is the greatest currency on earth. It is immeasurable in value and can never truly be repaid." – Fawn Weaver
23. "Success in marriage does not come merely through finding the right mate, but through being the right mate." – Barnett R. Brickner
24. "The bonds of matrimony are like any other bonds – they mature slowly." – Peter De Vries
25. "Love is a partnership of two unique people who bring out the very best in each other, and who know that even though they are wonderful as individuals, they are even better together." – Barbara Cage
26. "And in the end, the love you take is equal to the love you make." – John Lennon and Paul McCartney
27. "A happy marriage is the union of two forgivers." – Unknown
28. "Love is always bestowed as a gift -freely, willingly, and without expectation. We don't love to be loved, we love to love." – Leo Buscagalia
29. "Keep the fire lit in your marriage and your life will be filled with warmth." – Fawn Weaver
30. "A great marriage is not when the 'perfect couple' comes together. It is when an imperfect couple learns to enjoy their differences." – Dave Meurer
31. "Marriage is a commitment- a decision to do, all through life, that which will express your love for one's spouse." – Herman H. Kieval
32. "Once we figured out that we could not change each other, we became free to celebrate ourselves as we are." – H. Dean Rutherford (in a letter to his wife on their 59th wedding anniversary)
33. "Marriage is a mosaic you build with your spouse. Millions of tiny moments that create your love story." – Jennifer Smith
34. "We come to love not by finding a perfect person, but by learning to see an imperfect person perfectly." – Sam Keen
35. "Being in a long marriage is a little bit like that nice cup of coffee every morning – I might have it every day, but I still enjoy it." – Stephen Gaines
36. "Marriages are like fingerprints; each one is different and each one is beautiful." – Maggie Reyes
37. "The greatest marriages are built on teamwork, a mutual respect, a healthy dose of admiration, and a never-ending portion of love and grace." – Unknown
38. "Love doesn't make the world go round. Love is what makes the ride worthwhile." – Franklin P. Jones
39. "The greatest marriages are built on teamwork. A mutual respect, a healthy dose of admiration, and a never-ending portion of love and grace." – Fawn Weaver
40. "The first to apologize is the bravest. The first to forgive is the strongest. The first to forget is the happiest." – Unknown
41. "You don't marry one person; you marry three: the person you think they are, the person they are, and the person they are going to become as a result of being married to you." – Richard Needham
42. "If you are afraid of loneliness, don't marry." – Anton Chekhov
43. "Marriage is heaven nor hell, it is simply purgatory." – Abraham Lincoln
44. "A man doesn't know what happiness is until he's married. By then it's too late." – Frank Sinatra
45. "A good marriage would be between a blind wife and a deaf husband." – Michel de Montaigne
46. "When I get married, I want to be very married." – Audrey Hepburn
47. "The most successful marriages are those where both husband and wife seek to build the self-esteem of the other." – Unknown
48. "Love: a temporary insanity curable by marriage." – Ambrose Bierce
49. "It is a truth universally acknowledged, that a single man in possession of good fortune, must be in want of a wife." – Jane Austen
50. "Keep your eyes wide open before marriage, and half shut afterward." – Benjamin Franklin
51. "They say all marriages are made in heaven, but so are thunder and lightning." – Clint Eastwood
52. "It is not lack of love but lack of friendship that makes unhappy marriages." – Friedrich Nietzsche
53. "'I am' is reportedly the shortest sentence in the English language. Could it be that 'I do' is the longest sentence?" – George Carlin
54. "By all means marry. If you get a good wife, you'll become happy; if you get a bad one, you'll become a philosopher." – Socrates
55. "Marriage, the most advance form of warfare in the modern world." – Malcolm Bradbury
56. "Marriage – the roots are deep, the covenant is solid, love is sweet, life is hard, and God is good." – Unknown
57. "Love may be blind, but marriage is a real eye-opener." — Unknown
58. "When we got married I told my wife 'If you leave me, I'm going with you.' And she never did." — James Fineous McBride
59. "The most successful marriages, gay or straight, even if they begin in romantic love, often become friendships. It's the ones that become the friendships that last." — Unknown
60. "To keep your marriage brimming, With love in the loving cup, Whenever you're wrong, admit it; Whenever you're right, shut up." — Ogden Nash
61. "Best friends for life, husband and wife." – Unknown
62. "An archeologist is the best husband any woman can have; the older she gets, the more interested he is in her." — Dame Agatha Christie
63. "What I love most about my home is who I share it with." — Tad Carpenter
64. "After the chills and fever of love, how nice is the 98.6 degrees of marriage." — Mignon McLaughlin
65. "What counts in making a happy marriage is not so much how compatible you are but how you deal with incompatibility." — Leo Tolstoy
66. "Love isn't a state of perfect caring. It is an active noun like struggle. To love someone is to strive to accept that person exactly the way he or she is, right here and now.." — Fred Rogers
67. "I have learned that only two things are necessary to keep one's wife happy. First, let her think she's having her own way. And second, let her have it." — Lyndon B. Johnson
68. "You are the butter to my bread, and the breath to my life." — Julia Child
69. "Put your hand on a hot stove for a minute, and it seems like an hour. Sit with a pretty girl for an hour, and it seems like a minute. That's relativity." – Albert Einstein
70. "After seven years of marriage, I am sure of two things: First, never wallpaper together and second, you'll need two bathrooms … both for her. The rest is a mystery, but a mystery I love to be involved in." — Dennis Miller
71. "The secret of a happy marriage remains a secret." — Henny Youngman
72. "Marriage cannot thrive on the leftover attention. It has to get the best effort!" – Unknown
73. "Marriage is the triumph of imagination over intelligence. Second marriage is the triumph of hope over experience." – Oscar Wilde
74. "Marriage is an act of will that signifies and involves a mutual gift, which unites the spouses and binds them to their eventual souls, with whom they make up a sole family – a domestic church." – Pope John Paul II
75. "You meet thousands of people and none of them really touch you, and then you meet one person and your life is changed forever." – Jamie Randall (from the movie, Love and Other Drugs)
76. "Happily ever after is not a fairy tale. It's a choice." – Fawn Weaver
77. "To couples that are meant to be are the ones who go through everything that's designed to tear them apart and come out stronger than ever before." – Unknown
78. "There is no more lovely, friendly and charming relationship, communion or company than a good marriage." – Martin Luther
79. "Happy is the man who finds a true friend, and far happier is he who finds that true friend in his wife." – Franz Schubert
80. "Your marriage will not be defined by the size of your struggles, but by the size of your commitment towards your struggles." – Unknown
81. "A good marriage is that in which each appoints the other the guardian of his solitude, and shows him this confidence, the greatest in his power to bestow." – Rainer Maria Rilke
82. "Even hooligans marry, though they know that marriage is but for a little while. It is alimony that is forever." – Quentin Crisp
83. "He felt now that he was not simply close to her, but that he did not know where he ended and she began." — Leo Tolstoy, Anna Karenina
84. "To be fully seen by somebody, then, and be loved anyhow — this is a human offering that can border on miraculous." — Elizabeth Gilbert, Committed: A Skeptic Makes Peace with Marriage
85. "It was unaccountable not to be obliged to go out to see her, not to have any occasion to be tormenting myself about her, not to have to write to her, not to be scheming and devising opportunities of being alone with her. Sometimes, of an evening, when I looked up from my writing, and saw her seated opposite, I would lean back in my chair, and think how queer it was that there we were, alone together as a matter of course — nobody's business any more — all the romance of our engagement put away on a shelf, to rust — no one to please but one another—one another to please, for life." — Charles Dickens, David Copperfield
86. "What greater thing is there for two human souls, than to feel that they are joined for life — to strengthen each other in all labour, to rest on each other in all sorrow, to minister to each other in all pain, to be one with each other in silent unspeakable memories at the moment of the last parting?" — George Eliot, Adam Bede
87. "Love recognizes no barriers. It jumps hurdles, leaps fences, penetrates walls to arrive at its destination full of hope." – Maya Angelou
88. "They no longer felt like newlyweds, and even less like belated lovers. It was as if they had leaped over the arduous calvary of conjugal life and gone straight to the heart of love. They were together in silence like an old married couple wary of life, beyond the pitfalls of disillusion: beyond love. For they had lived together long enough to know that love always loved, anytime and anyplace, but it was more solid the closer it came to death." — Gabriel García Márquez, Love in the Time of Chorea
89. "There is nothing more admirable than when two people who see eye to eye keep house as man and wife, confounding their enemies and delighting their friends." — Homer, The Odyssey
90. "The moon looks wonderful in this warm evening light, just as a candle flame looks beautiful in the light of morning. A light within light. It seems like a metaphor for something…It seems to me to be a metaphor for the human soul, the singular light within the great general light of existence. Or it seems like poetry within a language. Perhaps wisdom within experience. Or marriage within friendship and love." — Marilynne Robinson, Gilead
91. "So it's not gonna be easy. It's going to be really hard; we're gonna have to work at this everyday, but I want to do that because I want you. I want all of you, forever, everyday. You and me… everyday." — Nicholas Sparks, The Notebook
92. "This household happiness did not come all at once, but John and Meg had found the key to it, and each year of married life taught them how to use it, unlocking the treasuries of real home love and mutual helpfulness, which the poorest may possess, and the richest cannot buy." — Louisa May Alcott, Little Women
93. "We stood quite still for some time, my cheek against his chest and his face against my hair, drawing strength from each other for whatever might come next. Being married." — Diana Gabaldon, Written In My Own Heart's Blood
94. "Husband and wife did not need to speak words to one another, not just from the old habit of living together but because in that one long-ago instant at least out of the long and shabby stretch of their human lives, even though they knew at the time it wouldn't and couldn't last, they had touched and become as God when they voluntarily and in advance forgave one another for all that each knew the other could never be." — William Faulkner, Go Down, Moses
95. "When you realize you want to spend the rest of your life with somebody, you want the rest of your life to start as soon as possible." – When Harry Met Sally
96. "Where there really is marriage, that is to say, where there is love, the ideal is mingled with it. A nuptial bed makes a halo in the darkness." — Victor Hugo, Les Misérables
97. "Any good marriage is secret territory, a necessary white space on society's map. What others don't know about it is what makes it yours." — Stephen King, Bag of Bones
98. "The essential matrimonial facts: that to be happy you have to find variety in repetition; that to go forward you have to come back to where you begin." — Jeffrey Eugenides
99. "He's more myself than I am. Whatever our souls are made of, his and mine are the same." —Emily Brontë, Wuthering Heights
100. "Nobody has ever measured, not even poets, how much the heart can hold." – Zelda Fitzgerald
Problems and challenges are inevitable even when you get married. But if you really love and treasure each other, you would do anything to conquer those obstacles. It takes a lot of work, but all of it is worth it in the end. I hope these inspiring quotes inspired you to love and appreciate your partner more. What's your favorite quote? Share this with your special someone to brighten up their day.
ALSO READ:
50 Inspirational Bible Verses about Marriage
28 Ways to Have a Successful Marriage: Bible Verses to Guide You
100 Best Inspirational Love Quotes and Sayings
Online courses recommended for you: