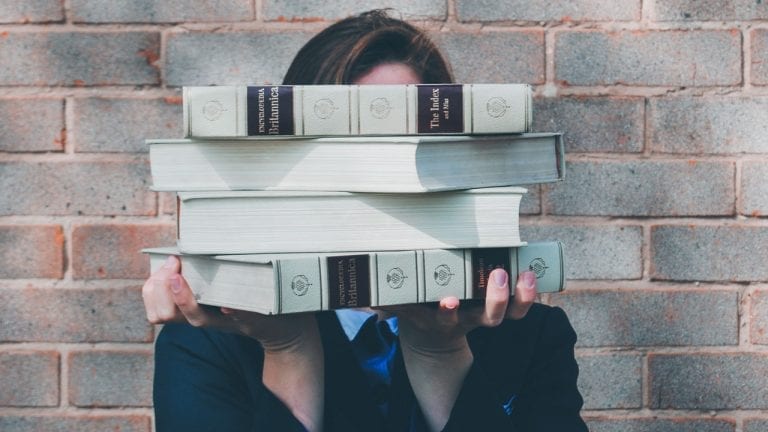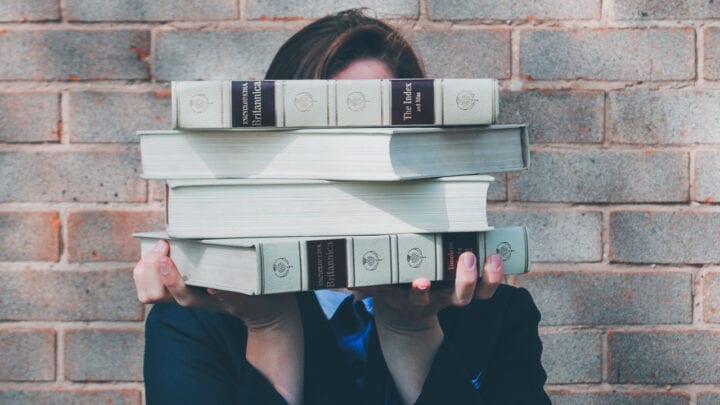 Who says you need to have an above-average IQ to be an A-list student? Anyone who is determined can top the class. It is just a matter of perspective, partnered with hard work.
Qualities of a Good Student
If you want to start the school year right, then check out these 25 qualities of a good student that will inspire you to excel:
1. Goal-driven
Having both short-term and long-term goals will help you achieve something. Short-term goals could include finishing each semester with a minimum of a 90, 1.75, or an A- for an overall grade, depending on your school's grading system. Examples of a long-term goal would be finishing with a Latin honor or at least graduating on time.
2. Inspired
There should always be something to motivate you to keep doing your best in your studies. One could be the hard work or sacrifices of your parents just to send you to school.
3. Diligent
This means spending extra hours at night to study your lessons and finish your assignments. In short, you need to overcome laziness and procrastination.
4. Persevering
Perseverance equates with hard work. No matter how challenging your subjects/courses are, you will not give up and settle with mediocracy. You will always exert enough or more effort just to come up with excellent output or performance.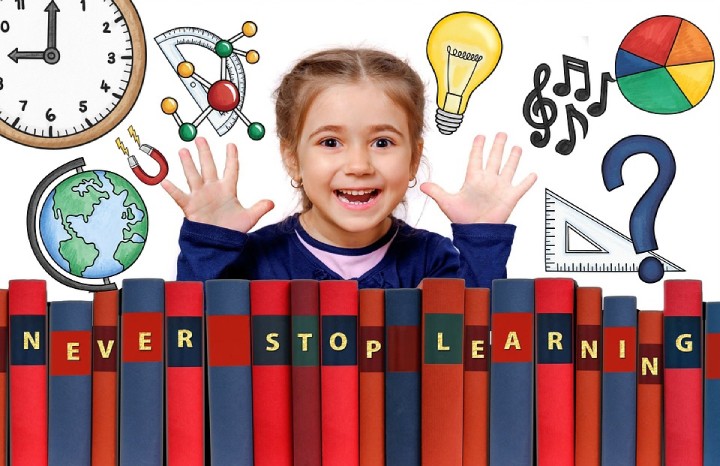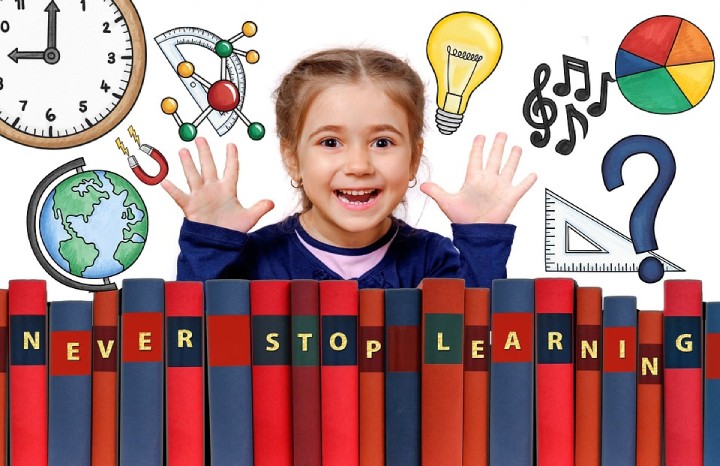 5. Punctual
A good student is not tardy. Yes, punctuality is hard to maintain, but if you are determined to get the most of your studies, then you will strive to come to school early. This will not only save you from a bad impression, but it will also keep you from missing early quizzes and other activities.
6. Courteous
Being respectful of your teachers, school staff, and fellow students is a sign that you are more than a good student—you are a good person. Therefore, make it a habit to greet or at least smile at those you meet in the corridors.
7. Honest
Cheaters do not make good students, so say goodbye to your cheating buddies. Exams are evaluations of your learning. Meaning, it does not matter if you do not get perfect scores as long as you get to assess how much you have learned from a lesson.
8. Team player
Many times you have to work with your classmates in group activities. Therefore, if you want a positive result for each performance, then you need to cooperate with them. Treating your groupmates as competitors would do your grades no good.
9. Resourceful
Being resourceful means finding ways when there seems to be no way. For instance, if you have a project but you lack the money, then you can recycle materials that can be used to create it.
10. Participative
Recitation and class participation have big contributions to your performance as a student. For this reason, you need to shake off that shyness away and be confident to participate in every discussion and activity.
11. Organized
A good student makes sure s/he is organized in everything—including time management and school things. This will help you avoid cramming and forgetting where you have inserted your assignments.
12. Competitive
This does not talk about seeing your classmates as rivals. Instead, being competitive means you do not back out from any challenging activities in your classes. For example, if your teacher gives a difficult Math problem, you try to solve it on your own rather than just wait for your classmates to figure it out.
13. Confident
You are not hesitant to voice out your ideas in the class, participate in contests, or join a school organization. You believe in yourself.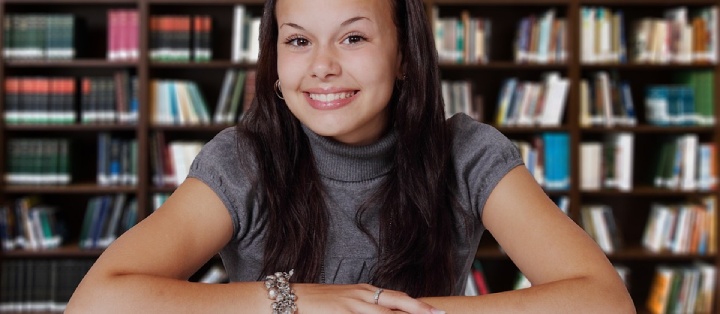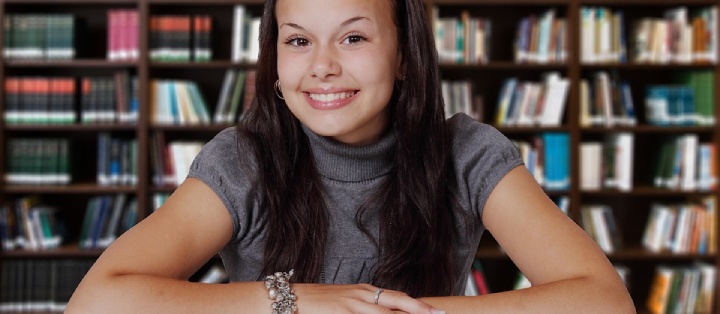 14. Friendly
A good student is good at socialization too. The only thing that might hinder you from making friends with your classmates is either you consider them as threats to your goal to top the class or you think you are not good enough to be friends with them. Both are signs of insecurity.
15. Thrifty
Since you do not earn your own money yet, value every cent that you receive from your parents or anyone who supports you. Or, if you are working a part-time job just to send yourself to school, then you surely understand how hard it is to earn bucks.
16. Patient
Unless you are a genius, there could be times when you are having a hard time mastering your lessons or some skills. Instead of succumbing to frustration, you must be patient with your progress, no matter how slow it is. What is important is you do not stop learning and trying.
17. Good follower
Even if you think you are better than your group leader, you should submit to his/her leadership and avoid showing off to prove yourself. Also, you must be good at following your teachers' instructions and obeying school rules.
18. Balanced
A good student is someone who can be well-rounded. Meaning, you should not forget that you have other roles in life too, such as being a child, a sibling, and a friend. Make sure you can still help in doing house chores, spend time with your family, and hang out with your friends from time to time.
19. Responsible
This simply means you finish your school requirements on time, be able to review or study your lessons ahead of exam schedules and attend to the tasks assigned to you by your teacher or group mates.
20. Self-reliant
A self-reliant student is independent. Meaning, you can work on your requirements alone and with little supervision.
21. Optimistic
You cannot expect an entire school term to be smooth. The best way to survive triumphantly and without suffering from too much stress is by keeping a positive attitude. Never surrender no matter how hard it gets.
22. Initiates
A good student has initiative. You initiate to clean up the room, suggest ideas to the group, and volunteer when the teacher asks for participants in an activity.
23. Teachable
You are not really a student if you think you know it all. Being teachable means being humble to accept corrections and ask for help if you cannot fully grasp a lesson.
24. Disciplined
If you want to be an excellent student, then you need to be focused on your goals. This means limiting yourself to television, social media, and other hobbies to give more time to your studies.
25. Prayerful
If you believe that God is the giver of this opportunity to be in school, then you must not forget to acknowledge and thank Him. Also, you can ask Him for constant guidance and strength in everything you do.
So, what else can I say? Just give your best, but never forget to enjoy your student life. As they say, "Party hard, but study harder".
How To Be a Better Student
1. Love what you're doing.
2. Be positive.
3. Have self-esteem.
4. Pick good friends in school.
5. Don't mind time, focus on the discussion.
6. Set your goals.
7. Do the advance reading.
8. Be punctual and always show up.
9. Participate in activities.
10. Visit a library and read.
11. Be inspired.
12. Sit in the front.
13. Study your previous lessons.
14. Make a To-Do-List.
15. Raise questions.
16. Have self-discipline.
17. Take good care of your health.
18. Know how to manage your time.
19. Listen attentively and take down notes.
20. Never procrastinate.
21. Think of your parents' sacrifices.
22. Do your best, and God will do the rest.
Please visit How To Be a Better Student for the details.
Online courses recommended for you:
Health, Happiness & Home Guide: For Young People! 
To help young people to learn how to achieve optimal health and how to get the most out of life; covers all the aspects one needs to improve their physical health, diet, spirituality, self-discovery, meditation, yoga, daily routine, mindset and personal development!
Create A Simple Daily Success Routine To Transform Your Life
Introducing 'The Amazing Routine' – Boost your Happiness, Confidence, Focus, Motivation and Power.
Books recommended for you:
* As an Amazon Associate I earn from qualifying purchases.
Motivational gift for yourself:
ALSO READ:
https://inspiringtips.com/inspirational-tips-for-students-to-get-better-grades-at-school/