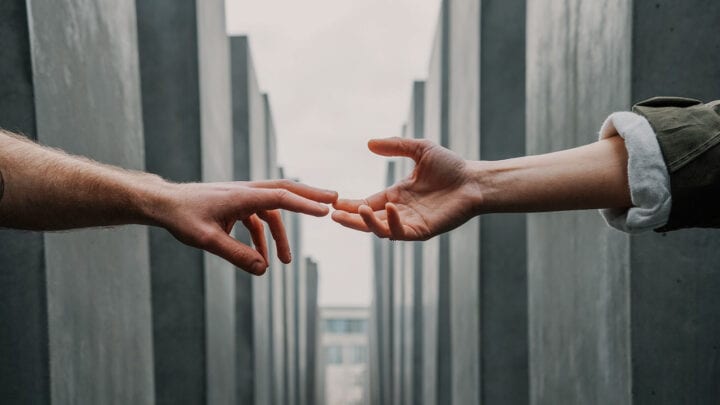 If there's one thing newly single people say, it's that they wish they had broken up with their partner sooner. They wish they had walked out of the relationship the moment they realized it's not working out, as the longer they stayed, the more difficult it became for them to end things. This is normal, because the more time you spend with your partner, the more intense your feelings become for them, and the more you feel bad for knowing that what you have together is actually about to end.
But how do you know that your relationship is already going down the drain? Here are telltale signs that your relationship is over:
1. You don't talk about the future anymore.
Couples are idealistic during the start of their relationship. They talk about plans, from travel goals to personal milestones to as far as starting a life together. But if these topics are no longer being brought up during your discussions, or much worse these are shunned during conversations, then it is apparent that your relationship is no longer going anywhere. It may be time to move forward and live separate lives.
ALSO READ: 10 Signs Your Relationship Will Not Last
2. You both become so agreeable with each other's opinions.
Another sign that your relationship is over when you have become so agreeable with your partner's opinions, and vice versa. These range from picking a restaurant to eat at or hanging out with friends, to do the things you used to love to do together.
When you start getting answers such as "sure," "okay," or "whatever," in a nonchalant, absentminded tone, then it just means that there's a problem in your relationship. This is because the other party is no longer as interested in hanging out with you as they did before.
3. You're not the first person they call whenever something major happens.
As partners in a romantic setup, you share milestones together, and these range from small wins to big failures. This is basically because you're each other's rock. But what if you start sharing the good news with your parents and friends first, or you become the last person to know about your partner getting into an accident? It only means that despite being in a relationship, you no longer share each other's highs and lows and that your partnership is starting to get into hot water.
4. They like to spend more time with family and friends rather than with you.
When you're no longer feeling the relationship, you start seeing other people. You don't go out on a date, but you'd prefer to spend time with people who matter to you, such as your family and close friends. This is because you are starting to avoid the fact that there's a problem with you and your partner that is starting to be irreparable, but at the moment you still find it hard to face.
5. You always have to repeat yourself.
When your relationship is already going down the drain, you easily lose your patience with your partner. This is because you feel like every moment you share with each other is already a chore, and you start to repeat yourself thinking they don't get what you are saying. The same may happen when the other party feels this way towards you.
It would be best that you talk things out when you find each other in such situations, so you are able to level off as to how your relationship is doing and if it is time to set one another free.
6. You no longer do the things you used to do together.
When you are in a relationship, you always look forward to doing certain things with your partner. These include going to church, having dinner dates, doing a movie marathon during weekends, or visiting each other's families. However, when you no longer feel like doing these things together and rather do them by yourself, then it's an indicator that you are starting to move away from the relationship.
This is because you no longer see yourself spending more time with your partner. Mind you, bonding together is a fundamental element in a relationship.
7. You don't go out on dates anymore.
Just like spending other activities together, not going out on a date like you used to is a sign that your relationship is going nowhere. This is because you are no longer interested (or the party if that is what your partner is doing to you) spending alone time with your partner and would instead prefer to be with other people.
8. You feel alone even if you're in each other's arms.
One of the most painful indicators that it's over between you and your partner is when you feel alone even when you are with each other. Sure, you are in each other's arms watching a movie or having dinner, but you feel like they're not there. That's a scary feeling because when that arises, you already know that it's done and there's nothing you can do to fix the situation anymore.
9. The things you do or say to each other have become a routine.
Are you starting to feel like you are no longer doing the things you do together because you both like doing it, but because they have become a routine? Have there been instances when either of you starts missing out on these simple things as well, such as saying "I love you" before going to bed or not telling each other where you are going or why you are going to miss dinner?
The simple things always count in a relationship, so when these become a routine and are being done without batting an eyelash, or can be easily missed out on, then these things don't matter to either you or your partner anymore. These things, now being set aside, are a signal that it's time to say goodbye.
10. The flaws are becoming more apparent than your strengths.
Lastly, when your relationship is already turning sour, you begin to see more of your partner's flaws instead of their strengths. You start blaming him or her for your failures, and they react the same way. This is because either of you is subconsciously looking for a way to get out of the relationship without taking responsibility for it. However, once you find yourself in this situation, it's time to face the real deal and talk things through, even if it means breaking up.
ALSO READ: 12 Ways to Revive a Dying Relationship
Online courses recommended for you: