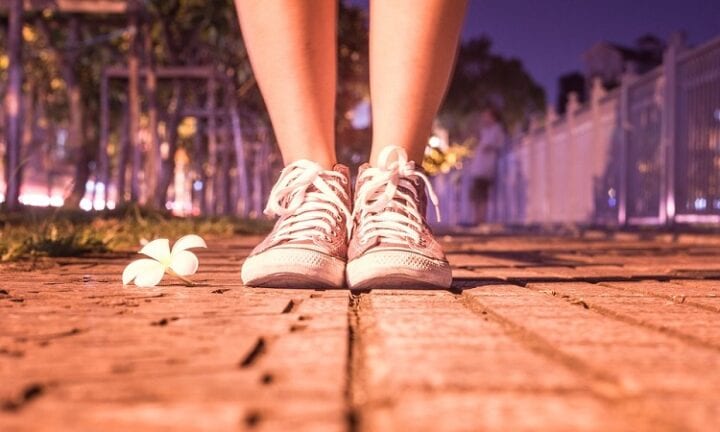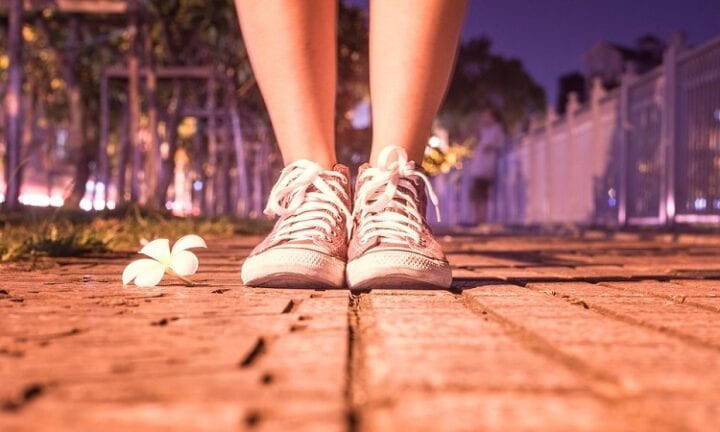 Have you ever been teased by your friends because you're the only one in the group who doesn't have a boyfriend? Or you're probably in your 20s and 30s but you never had a taste of having an intimate relationship? Well, we've all been part of the No Boyfriend Since Birth Club. Some girls are proud of this label while others are not. I've been there before and I was already in my 20s before I got my first boyfriend. And I'll tell you, there are hundreds of ways to enjoy your single life before you find the right one. However, there are also struggles that you have to endure from your mean friends, nosy relatives, and even the world in general.
Here are some of the things that only girls who have had no boyfriend since birth will understand.
1. People often don't believe you.
Oftentimes, when someone asked me "have you ever had a boyfriend?" and I answered "YES, since birth!", people freak out and don't believe what I've said. Why? This is because, in this generation, the girlfriend and boyfriend relationship is already common even among teenagers.
2. People jokingly ask whether you want to be a nun.
There is nothing wrong with being a nun if that's what is meant for you. However, just because I've never had a boyfriend since then doesn't mean I don't like anyone. In fact, I am just patiently waiting for the right one.
3. You can't relate to your friends' love life.
It's a bit annoying hearing my friends talking about their love life and intimate activities knowing that they have a friend here who never experienced all those things. It's funny to think about how they enjoyed sharing their stories with me, who simply don't get what they are talking about.
4. They never fail to remind you to lower your standards.
Yes, I do have standards but I believe that the whole standard thing will become useless once you fall in love with someone else. It's just a bit irritating having your friends and family always reminding you to lower your standards, where in fact it's not the main reason why you still can't find the right one.
5. You seem to be the only one who believes that "True love waits" or "All good things come to those who wait".
It's not wrong to think that way. However, I feel out of place most of the time since it seems like I'm the only one who believes in waiting, especially if you have friends who keep on telling you that you might end up being an old maiden.
6. You're not getting roses, chocolates, or stuffed toys during Valentine's Day.
Valentine's Day has always been just like an ordinary day. While everyone's having a romantic date or getting chocolates, roses, and stuffed toys, here I am just wondering how it feels to receive those things from special someone.
7. People often try to console you about your relationship status.
Sometimes, it's nice to know that I am surrounded by kind people – those folks who would try to cheer me up and help me land a boyfriend. However, I want to accept their consolation while I throw myself a pity party because they all have a point- that I never had a boyfriend since birth, and sometimes it seriously sucks.
8. Your friends and family are trying to set you up on a blind date.
While you appreciate your family's and friends' good intentions in looking for your "the one", you can't help but feel annoyed sometimes by how they invest their time in your single status. Sometimes, I want to tell them to stop acting like cupids because it wouldn't help anyway. It's hard to insist if someone doesn't really like it.
9. You've been the 3rd, 5th, or 7th wheel when you're hanging out with friends.
I've been in this situation a lot of times. And yes, it sucks – how I see my friends having sweet moments with their boyfriends. And sometimes, I can't help but feel envious about their healthy love life while here I am pairing up with myself, alone.
10. You've been asked if you're a lesbian.
Sometimes I get offended whenever they call me lesbian just because I've never had a boyfriend since birth. I just don't get why it's such a big deal for them. Staying single for a long time doesn't mean you're in doubt about your gender. It only means that you are just patiently waiting for someone who's worth it.
11. You hate family gatherings because of your nosy-relatives.
Some of my relatives never forget to ask if I already have a boyfriend. It has always been their usual question whenever we met, may it be along the road or during family gatherings.
12. Whenever you met a handsome guy, your friends are ready to push you.
This has been a great struggle for single ladies who have crazy friends out there. Whenever I had a chance to hang out with the gang and they see handsome guys around us. I ready myself for I'm about to become their bait to get that guy. They would push you or tease you just because you're the only one who doesn't have a boyfriend in the group and they are all ready to find one for you.
This is how single girls since birth struggle with their relationship status. You need to deal with the nosy people around you and how will they react to it. However, just because you're single since birth doesn't mean you no longer have the right to be happy and be inspired.
ALSO READ: 15 Tips to Stay Happy while being Single
Take some time for yourself first and when the right time comes, you'll find the right man for you. Always remember that there is no need to rush things and you don't have to be affected by what you hear from people around you. Take time to love God and to love yourself. And when God knows you're ready for the responsibility and commitment, he will reveal the right person under the right circumstances.
Image source: Pexels