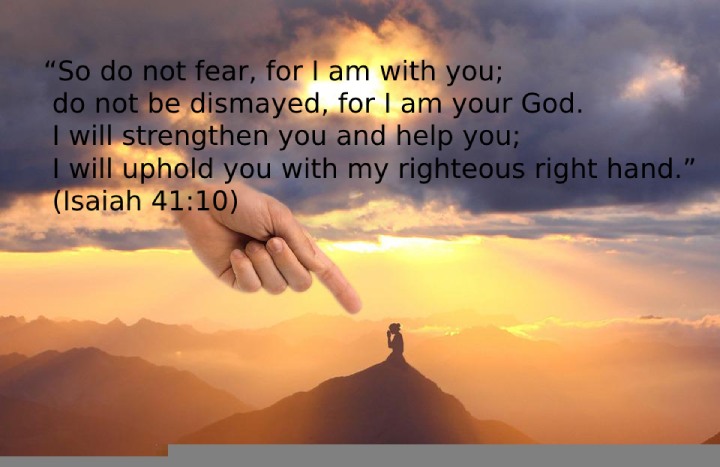 Are you currently in a life crisis and feeling hopeless? Don't give up just yet, because nothing is impossible for the Lord. Do not undermine the power of trusting God because it will lead you to witness His miracles.
If you want to draw closer to God but lack the conviction to do so, get inspired by some of the reasons why you should trust Him.
Reasons to Trust Him
1. The Lord is All-Knowing.
God is omniscient, so He practically knows everything—the beginning and the end, the known and the hidden. So, who is the best person to consult whenever you don't know what to do? Yes, it is God!
"It is He who reveals the profound and hidden things; He knows what is in the darkness, And the light dwells with Him." (Daniel 2:2)
2. He is with You.
Another reason you should have faith in God is His promise to be with you always. He will help and give you strength whenever you need them.
"So do not fear, for I am with you; do not be dismayed, for I am your God. I will strengthen you and help you; I will uphold you with my righteous right hand." (Isaiah 41:10)
3. He Loves You.
You can also count on God's fatherly love. You became His child when you trusted Jesus Christ to be your Lord and Savior. And He is not just a father—He is our perfect and loving Father.
"See how very much our Father loves us, for He calls us His children, and that is what we are! But the people who belong to this world don't recognize that we are God's children because they don't know Him." (1 John 3:1)
4. He Sets the Right Time for Everything.
Since God is all-knowing, He knows the best time for everything. Therefore, you can trust His perfect timing to send help or answer prayers.
"There is an appointed time for everything. And there is a time for every event under heaven—" (Ecclesiastes 3:1)
5. He is Faithful.
Many people testify about God's faithfulness in their lives over the years. You can also witness this if you submit yourself to Him. Experience the power of trusting God first-hand.
"But the Lord is faithful, and he will strengthen you and protect you from the evil one." (2 Thessalonians 3:3)
6. He is Merciful.
Rest assured that the Lord is a merciful and just God. Through your salvation in Christ (Romans 6:23, Ephesians 2:8-9), you become one of His people and a partaker of His covenant.
"For the Lord your God is a merciful God. He will not leave you or destroy you or forget the covenant with your fathers that he swore to them." (Deuteronomy 4:31)
7. He Gives Wisdom to Those Who Ask Him.
The Word guarantees us that we can always ask the Lord for wisdom. He is generous in giving that to those who earnestly seek Him and His will.
"If any of you lacks wisdom, you should ask God, who gives generously to all without finding fault, and it will be given to you." (James 1:5)
Now that you know the reasons why you need to have faith in God, it's time to learn about the benefits of the power of trusting God.
Benefits of Trusting the Lord
1. You Can Testify His Goodness.
As you surrender your life to God's will, you can experience His goodness and mercy. You may not be exempted from the troubles in this world, but His favor and blessings will be evident in your life.
"Surely goodness and mercy shall follow me all the days of my life; and I will dwell in the house of the Lord forever." (Psalm 23:6)
2. You Will Let Go of Your Worries and Fears.
Knowing God cares about your struggles and that He has the power to help you, letting go of your worries and fears becomes easier. You know He will provide all your needs, even before you ask for them. Also, He will protect your loved ones because He knows they are important to you.
"Cast all your anxiety on him because he cares for you." (1 Peter 5:7)
3. Your Household Will Be Protected.
In connection to protecting your loved ones, have faith that the Lord sees your household. He promises to protect the homes of those who trust and follow Him.
"If you say, 'The Lord is my refuge,' and you make the Most High your dwelling, no harm will overtake you, no disaster will come near your tent. For he will command his angels concerning you to guard you in all your ways;" (Psalm 91:9-11)
4. You Have Joy Despite Challenges.
Having faith in the Lord will bring joy into your soul. This gladness will not be taken away by trials because your hope is deeply rooted in Christ.
"You have turned my mourning into dancing; you have loosed my sackcloth and clothed me with gladness." (Psalm 30:11)
5. You See How He Makes Things Work for Your Good.
If you are in Christ, have faith that whatever trials you experience now will be turned around for your benefit. The Lord "takes what the enemy meant for evil and turns it for good."
"And we know that in all things God works for the good of those who love him, who have been called according to his purpose." (Romans 8:28)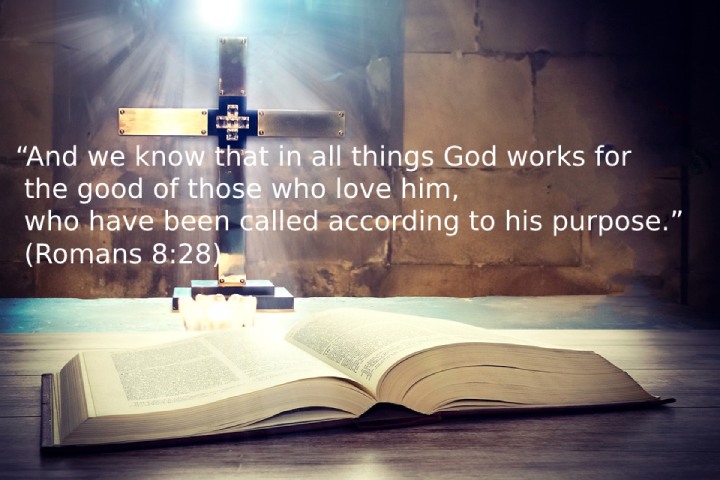 6. Your Testimony Will Lead Others to Trust in Him Too.
Stories of victories are among the fruits of the power of trusting God. Those who believe in Him will see His miracles and answered prayers. Through these testimonies, many people will be drawn to Christ as well.
"I want you all to know about the miraculous signs and wonders the Most High God has performed for me." (Daniel 4:2)
7. You Gain Wisdom on How to Live Victoriously.
God does not withhold wisdom from those who ask Him. Instead, He makes His people discerning with pure wisdom through His Word.  With this, a sincere Christian can live a righteous life.
"But the wisdom that comes from heaven is first of all pure; then peace-loving, considerate, submissive, full of mercy and good fruit, impartial and sincere." (James 3:17)
8. You Will Have the Strength to Endure Trials.
The Lord has promised that He will provide refuge, strength, and help to His people whenever they are in trouble. If you have faith and have experienced God's faithfulness in the past, you know you can survive your current trials.
"God is our refuge and strength, an ever-present help in trouble. Therefore we will not fear, though the earth give way and the mountains fall into the heart of the sea, though its waters roar and foam and the mountains quake with their surging." (Psalm 46:1-3)
9. You See Hope Even in Times of Despair.
Jesus is our source of hope. The Scriptures assure us that God will renew the strength of those who hope in Him.
"but those who hope in the LORD will renew their strength. They will soar on wings like eagles; they will run and not grow weary, they will walk and not be faint." (Isaiah 40:31)
10. You Will Have Peace Amidst Chaos.
Christ assured His disciples (and all believers) that He has already overcome the world. This should be enough to give us peace despite the challenges we face and the disasters around us. Remember, this world is not our home. The Lord has promised us eternal life with Him.
"I have told you these things, so that in me you may have peace. In this world you will have trouble. But take heart! I have overcome the world." (John 16:33)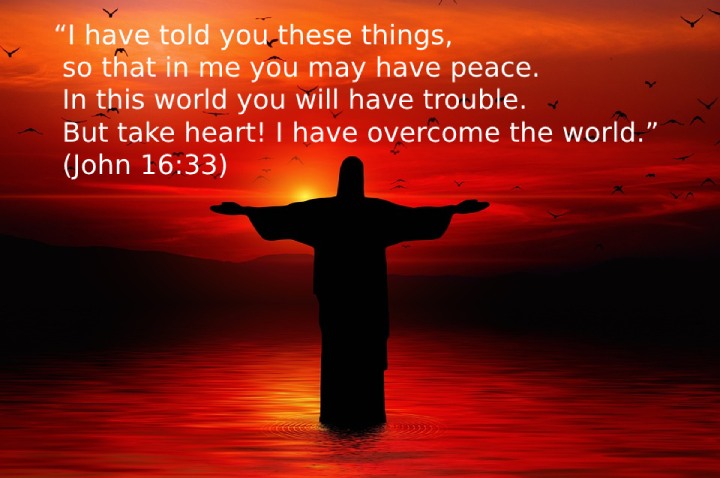 11. You Can Appreciate His Timing for Everything.
you have faith that God's timing is always the best, you will not worry if things are not happening according to your plans. Instead, you trust that the Lord makes everything beautiful in His time.
"He has made everything beautiful in its time. He has also set eternity in the human heart; yet no one can fathom what God has done from beginning to end." (Ecclesiastes 3:11)
Believe in the Power of Trusting God
God is alive, and He is powerful. He draws near to those who draw near to Him. Have faith that He will not forsake you if you surrender yourself to Him. Once you do this, you can truly appreciate the power of trusting God and His will.
Online

courses recommended for you:
Books recommended for you:
* As an Amazon Associate I earn from qualifying purchases.
ALSO READ: