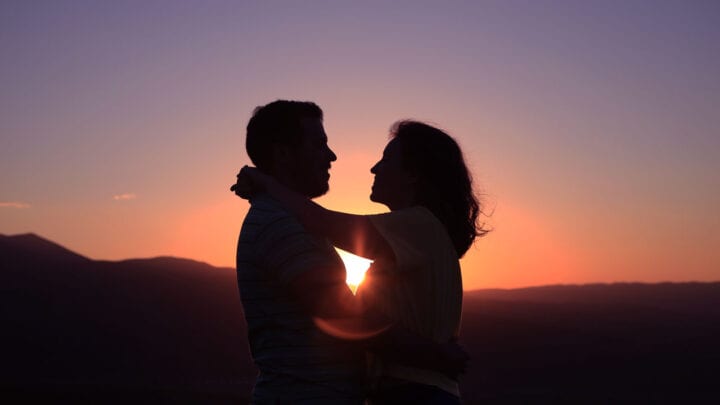 Nowadays, people measure how happy couples are by the number of sweet posts they have on social media. But oftentimes, the happiest couples are those who are keeping it private. And it should be like that, relationships are about the two of them regardless of what society perceives or makes of them because it is still their own lives at the end of the day. Couples should not do things just because it is the norm.
We have always been amazed at how couples last for so long and somehow wondered how they did it. Whether you are now in a relationship or you are still a single soul who wishes to find the right partner, here are 15 ways to make your current or future relationship last a lifetime.
1. Never lose respect for each other.
Respect goes a long way and not enough people know what that means, how to show it, give it or earn it. But it is probably one of the most important aspects of a relationship. You are still two different people who may have a contradicting opinion on things and respecting each other's perspective is a way to understand each other's differences.
2. Support each other.
You two have different goals and dreams in life that you want to achieve, and what motivates you more is seeing your other half support you on your endeavors. No matter how grand or simple it is, constantly support and encourage your partner.
ALSO READ: 12 Ways to Support Each Other in a Relationship
3. Accept each other's flaws.
No human being is perfect, we all make mistakes and your partner is not an exception. Being imperfect is what makes us human. And also, you want to spend the rest of your life with someone who accepts you for who you are.
4. Show gratitude and appreciation every day for the little things.
Always say thank you for the nice meal your partner made you. Let your other half know how much you appreciate the things he/she does all the time. You can show it with your words, or actions.
5. Do not try to change each other.
You are with your partner right now for who you are. You should not try to change your partner because it is not your decision to change him/her. If your partner accepts you for who you are flaws and all, why do you feel the need to change him/her? People will change when they want to change not because someone says they have to.
6. Spend more time with your partner.
Give each other as much time as you can. Time is the most valuable gift you can give to a person and your partner needs nothing more than your time. Spend as much time as you can with your partner, it is the only way the two of you will grow as a strong team with a blissful future.
Time management is the key if you have a busy schedule, do not bring up excuses when it comes to love. You always have to be "there" for your partner regardless of how busy you are in your life.
ALSO READ: 11 Ways to Spend More Quality Time with Your Partner
7. Let bygones be bygones.
Having an argument with your partner when either one of you did something wrong is inevitable. It is normal in relationships, what is really important is what you do after- and it is to forgive. Forgiveness can be hard to give especially when you feel like your partner is not doing enough to say sorry. You shouldn't be too hard on your partner. Neither one of you is perfect, so learn to forgive.
8. Avoid bringing up past mistakes.
Avoid doing bringing up past mistakes of your partner because it's just wrong to do that. You have already settled that problem and it is unnecessary to do that.
9. Trust your partner.
If you don't trust your partner, what's the point in being in a relationship? Trust is included when you love someone. If you trust him/her, then you don't have to constantly worry or overthink when he/she is not with you. Trust is earned and shared. And if your partner truly loves you, he/she will not do anything that will make you lose your trust in him/her.
ALSO READ: 10 Ways to Build and Maintain Trust in a Relationship
10. Be open to your partner.
Always remember that people do not mind readers. If there is something wrong and it is bothering you, you just can't say "I'm fine" or "I'm okay" when you are not. Learn to open up and discuss it honestly with your partner. They want to know.
11. Learn to compromise.
Always. You should bear in mind that you don't always have to have your own way. When you reach a compromise it shows how you respect each other enough to want happiness in the long run for the situation at hand.
12. Be there for each other, even in hard times.
Your partner needs your presence just as you want him/her to be with you. You have to be the number one support system that your partner needs. In trying times, they need a solid person to listen to them, hold them, hug them or just be there. Always be that person.
ALSO READ: 12 Tips to Make Your Love Last Forever
13. Always remember all the important dates.
Do I even have to elaborate on this one? Remembering all the important dates such as birthdays, date night, and anniversaries shows how much you mean to your partner. This will also, of course, avoid unnecessary arguments with your partner. Write them on your planner, mark your calendars, or set a reminder on your phone to avoid forgetting all these important dates!
14. Do not limit the number of chances you give to each other.
People make errors, it is only human nature to make mistakes and it is also inherent in us to forgive those errors. Do not ever be that person who takes away the chances from your significant other. They will make mistakes just like you and they too deserve chances to make things right and to work harder for the relationship and for your shared future.
15. Keep your promises.
Promises are not supposed to be broken, they should be kept. When one promises is not kept, no matter how big or small it is, it starts damaging the trust between the couple and it takes a lot of time to restore that very same trust. Be very careful and realistic with your promises, don't just make promises even just for the heck of it. Make sure that you only make promises you can fulfill.
Making your relationship last a lifetime is not a walk in the park. But no matter how hard it may seem, always know that every good relationship faces a lot of challenges. It's through their hard work and love for each other that keeps them together. When it is a relationship worth having, it's a relationship worth fighting for.
ALSO READ: How to Make Your Relationship Last Forever: 8 Ways to Make it Everlasting
Online courses recommended for you: