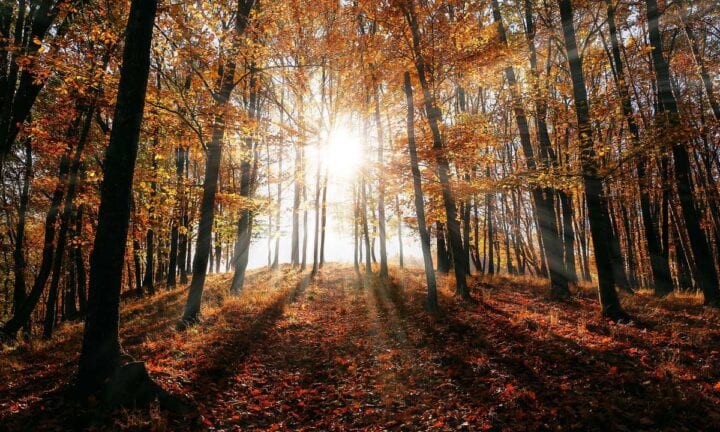 Wisdom is the ability to discern what's right from what's wrong. It is a gift which gives us the capability to make the right choice or decision. If knowledge is power, then wisdom is using that power the right way.
We can be educated or intelligent, but without wisdom, our education or intelligence may only be in vain. An intelligent person could earn more fame, money, and fortune, but a wise one could earn more friends, honor and God's favor.
There is wisdom from people and there is also wisdom from God. The first may be packed with eloquence but less in substance, while the latter may not sound beautiful but full of power.
God's wisdom can make one wise man more powerful than ten rulers in a city (see Ecclesiastes 7:19). It also preserves the life of its possessor (see Ecclesiastes 7:12).
So how can we have wisdom from God according to the Bible? Here are 10 biblical ways to be wise:
1. Ask wisdom from God.
"If any of you lack wisdom, let him ask of God, that giveth to all men liberally, and upbraideth not; and it shall be given him." – James 1:5 (KJV)
The first thing you can do to gain wisdom from God is to ask it from Him. Admit that you lack wisdom. Overcome your arrogance and admit that you have also been a folly.
2. Ask faithfully.
"But let him ask in faith, nothing wavering. For he that wavereth is like a wave of the sea driven with the wind and tossed. For let not that man think that he shall receive any thing of the Lord." – James 1:6-7 (KJV)
Be faithful when asking and praying for wisdom from God. Cast all your doubts away and believe in Him. In other words, don't ask wisdom while you disobey His commands – that is an act of hypocrisy and unfaithfulness. Believing in God and being faithful to Him means you also keep and obey His commandments.
3. Be a God-fearing person.
"The fear of the Lord is the beginning of wisdom: a good understanding have all they that do his commandments: his praise endureth for ever." – Psalm 111:10 (KJV)
When you have fear in God, you follow His teachings and obey His commands. You avoid committing sins that will displease Him. You stay away from acts that will inflict harm upon yourself and other people. And then you will realize that these are good – these are right – and that is wisdom.
4. Be humble.
"Who is wise and understanding among you? Let them show it by their good life, by deeds done in the humility that comes from wisdom. But if you harbor bitter envy and selfish ambition in your hearts, do not boast about it or deny the truth. Such "wisdom" does not come down from heaven but is earthly, unspiritual, demonic. For where you have envy and selfish ambition, there you find disorder and every evil practice." – James 3:13-16 (NIV)
If you want to have wisdom from God, live a humble life. Humility will help you overcome envy and selfish ambition that lead to wicked practices. So choose humility and wisdom, not foolishness and wickedness.
5. Be prudent.
"I, wisdom, dwell with prudence, and I find knowledge and discretion." – Proverbs 8:12 (ESV)
Wisdom is the ability to make good judgments. Hence, always practice prudence. Don't be hasty in making decisions. Always expand your knowledge. The more you know, the better your judgment will be.
6. Be peaceful and considerate.
"But the wisdom that is from above is first pure, then peaceable, gentle, and easy to be intreated, full of mercy and good fruits, without partiality, and without hypocrisy." – James 3:17 (KJV)
Always observe awareness and practice peacefulness. Be gentle and slow to anger. Learn how to forgive and show mercy. Be considerate of the feelings of the people around you. Have compassion and understand the sufferings of others. By achieving calmness, peacefulness and full awareness of your surroundings, you will have a better chance to receive the wisdom that comes from God.
7. Read the Holy Scriptures and know the words of God.
"And that from a child thou hast known the holy scriptures, which are able to make thee wise unto salvation through faith which is in Christ Jesus." – 2 Timothy 3:15 (KJV)
Be patient in reading and learning God's words in the Bible. The scriptures contain instructions, warnings, and guidance on how we should live and walk on Earth. The more you know the words of God, the more you will be wise.
8. Know our Lord better.
"that their hearts may be encouraged, being knit together in love, to reach all the riches of full assurance of understanding and the knowledge of God's mystery, which is Christ, in whom are hidden all the treasures of wisdom and knowledge." – Colossians 2:2-3 (ESV)
Our Lord Christ is God's wisdom. Read more about Him in the Holy Bible. Listen to the preachers who know Him better. Learn His ways and follow His teachings. Believe in Him and love Him. These will certainly give you the key to the treasures of wisdom.
9. Preach and practice the Words of God.
"Let the word of Christ dwell in you richly in all wisdom; teaching and admonishing one another in psalms and hymns and spiritual songs, singing with grace in your hearts to the Lord." – Colossians 3:16 (KJV)
Be the manifestation of God's wisdom. Do not just learn God's words, but also preach and practice it. Make yourself the substantial evidence of kindness, compassion, self-discipline, and love. Let the people around you realize that the wisdom of God, which is Christ, is within you.
10. Do your best to get wisdom.
"Get wisdom, get understanding; do not forget my words or swerve from them. Do not forsake wisdom, and she will protect you; love her, and she will watch over you. Wisdom is supreme; therefore get wisdom. Though it cost all you have, get understanding." – Proverbs 4:5-7 (NIV)
Finally, do your best to get wisdom. Free yourself from foolishness, arrogance, pride, envy, hatred, selfishness, and all the things that hinder wisdom from entering your body, mind, heart, and soul. Let the pure wisdom of God dwell in you.
ALSO READ:
How to Love God According to the Bible
12 Ways to become Wiser
Knowledge, Wisdom, Understanding, and Insight: What are the Differences?