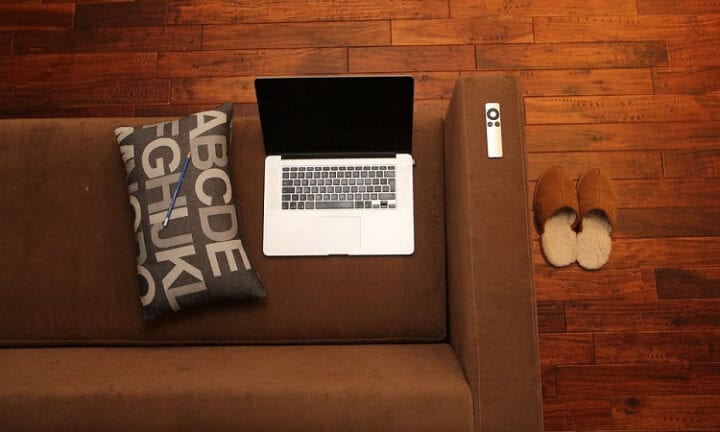 Personal development blogs are among the most popular and most read blogs in the world since everyone of us can relate to them. We need a lot of inspirations and motivations to reach our goals, whether they are personal, professional, entrepreneurial, or even spiritual.
As we blog about personal growth here at Inspiring Tips, we also read and follow a number of inspiring blogs to get some pieces of inspirations for our own consumption. We believe that teaching is not all about expressing yourself and convincing people to believe you. For us, teaching is also about learning from other people or sharing what you have learned from them.
We also believe that to inspire others, we, ourselves, should also be inspired by other people. Hence, I have handpicked this list of 25 blogs for you to read if you are looking for doses of inspiration to achieve personal development and excellence.
1. Marc and Angel Hack Life
Founders: Marc and Angel Chernoff
Marc and Angel Hack Life have been recognized by Forbes as one of the most popular personal development blogs. Their blog tackles about how to identify and transform the limiting beliefs that keep you stuck. The site contains articles on happiness, emotional intelligence, productivity, relationships and general improvement, and has attracted over 200 million page views and 100 thousand subscribers since its inception in 2006.
Marc and Angel Hack Life is a must-read because their articles will help you think better, feel better, and live better. Also, they will help you discover the changing fluctuations in your attitude towards your past and future goals. This blog serves as a repository of advice based on your life experiences.
2. Zen Habits
Founder: Leo Babauta
Zen habits is one of my best blogs for personal development. It is about discovering mindfulness and easiness in encountering the daily chaos of our lives. It's also about clearing up the clutter so you can focus on what is important, something amazing, and finding your own happiness.
Also, you need to read Zen Habits if you want to free your mind from all the confusions you're feeling inside. This will help you become the better person you wanted to be because they offer suggestions for how to live a wonderful life without all the negative vibes.
3. Addicted 2 Success
Founder: Joel Brown
The mission of addicted 2 success is to empower and inspire people by spreading knowledge of self development and life changing stories to the world. They show in, what it really takes to become a successful person.
You need to start browsing this blog site, because it will help you gain knowledge about how to become successful in the near future. They have motivational videos, audios, interviews with your favorite life coaches, entrepreneurs and celebrities that will surely change your life and give you more knowledge of self development.
4. Tiny Buddha
Founder: Lori Deschene
Tiny Buddha is all about reflecting on simple wisdom and learning new ways to apply it in reality. It has emerged as a leading source for happiness and peace. It also features stories, tips and insights from the readers of all ages all over the world.
Reading their blogs will help you change your insights about different things, much of it has its roots in Buddhism but this is not a site about religion. It is all about ideas that make sense and make a difference when applied.
5. Lifehack
Founder: Leon Ho
Lifehack is great resource for practical tips and advice that will help you improve all aspects of your life. They are widely recognized as one of the premier productivity and lifestyle blogs. Lifehack is a phrase that describes any advice, resource, tip or trick that will surely help you get things done more effectively and efficiently.
This blog site will give you tips for life about relationships, your health, lifestyle work and a lot more. This will also give you motivational quotes that will surely encourage you to do more and be better in life.
6. MindBodyGreen
Founder & CEO: Jason Wachob
MindBodyGreen brings together leaders in the wellness world, fitness experts, trusted healers, top chefs, pioneering doctors, and top-tier journalist to give you the freshest, most in-the-content and tools to help you live your happiest and healthiest life.
This blog is the best site to read if you want to know how to have a healthy lifestyle and to stay fit. They will also inspire you to live your best life, giving you everything that's great for you mentally, spiritually, emotionally and physically.
7. The Positivity Blog
Founder: Henrik Edberg
The Positivity Blog is about practical personal development advice and step-by-step strategies that works in real life in order to produce positive results that you are encountering in life.
You have to read this blog because it will help you live a happier life, increase your self-esteem, reduce procrastination, become more productive, improve your relationships and social life.
8. Michael Hyatt
Michael Hyatt is one of the top authors, bloggers and speakers when it comes to productivity and leadership. His mission is to help high achievers win at work and succeed in life.
Michael Hyatt's blog is all about personal development, leadership, productivity and public influence. This is a perfect site to read because he create insightful and relevant content that you can put to work in your professional and personal life.
9. Dumb Little Man
Founder: Jay White
This blog provides useful tips that will help you increase your productivity, exceed goals, and find a simpler way for everything. Dumb Little Man also shares tips about having a healthy lifestyle and managing your personal finance.
Reading Dumb Little Man will help you broaden your horizons, give you access to new perspectives, and will keep your mind sharp and alert. It will also guide you on how to build discipline and focus.
10. Pick the Brain
Founder: John Wesley/ Editor: Erin Falconer
Pick the brain deviates from traditional "self-help" by taking it to a broader approach. The site covers anything related to self-improvement, rather than sticking to a small set of topics.
This blog will help you attain self-improvement and will help you look at the bigger picture rather than being closed minded. Also, it will teach you different lessons in life that will help you become a better person.
11. Live Bold and Bloom
Founder: Barrie Davenport
This blog publishes articles about finding your passion, boosting your self-confidence, and discovering your habits. They write articles about personal development that involves action, not just storytelling. Everything is based on personal experiences.
Thus, if you are looking for things that work, Live Bold and Bloom can help you. They provide strategies with real-world application that will help you manage the many challenges in life.
12. The Happiness Project
Founder: Gretchen Rubin
The Happiness Project creates the wisdom of the ages with current scientific research. It brings reader along the year to greater happiness. This is a project where people meet to discuss their happiness across the country and the world.
This blog brings positive vibes to your life. If you want to make resolutions that are concrete and manageable, reading this site is more effective and you will surely get more fun out of life.
13. Thought Catalog
Founder: Chris Lavergne
Thought Catalog is about empowering people to share their ideas and stories with the world. It is a very popular online magazine with over 30 million monthly readers. Thought Catalog publishes stories from various authors and contributors.
According to its latest stats, the website has already published more than 80,000 articles from almost 18,000 writers. It may not be a simple blog, but if you're looking for some inspiring articles, just check out their most popular articles to read the most inspirational, most discussed, and most liked pieces of stories from real people.
14. Brian Tracy Blog
Brian Tracy will teach you how to achieve your personal and business goals. Also, it will train you when it comes to sales, time management, leadership, book writing, public speaking and live experiences.
15. Become the Lion
Founders: Nicholas Xifaras and Trevor Oldham
Become the Lion is about teaching people how to think bigger than they have ever thought before. It motivates people, especially entrepreneurs, to "become the lion" in their own lives. If you're an aspiring entrepreneur, who wants to be kept motivated towards achieving your extraordinary goals, then this blog is for you.
16. The Art of Non-Conformity
Founder: Chris Guillebeau
The purpose of this blog is to share the story of how to change the world by achieving personal goals while helping other people at the same time. What you will find here are inspirational stories about personal development, life planning, entrepreneurship, travel, and adventure.
17. Prolific Living
Founder: Farnoosh Brock
Prolific Living's mission is to help you unlock your truth and have the courage to live it, breathe it and share it with the world without being afraid and ashamed of it. Prolific Living is the right blog to read if you want to explore and find who you truly are. They write articles that will help you become the best person you can be without any hesitations and fears.
18. The Change Blog
Founder: Peter Clemens
Initially, this website focused on the story of Peter, its founder and editor. However, as time passes by, it evolved into a community blog. Now, it focuses on the stories from people of all ages and backgrounds across the globe.
Many people probably feel trapped in life which leads to difficulty to change course. So, if you feel frustrated, stressed, lonely, unfulfilled, discouraged or just simply bored, this blog surely fits you. This will turn all your negative thoughts to a possibility of change.
19. Becoming Minimalist
Founder: Joshua Becker
This blog is dedicated to rational minimalism and discovering what that uniquely means to each of us. Becoming minimalist gradually became a place to encourage other people to embrace minimalism.
People should browse and read this site because it encourages each reader to discover their own journey and the far-reaching benefits that come from owning less.
20. Tim Ferriss – Four Hour Work Week
Founder: Tim Ferriss
The 4-hour work week is the compass for a new and revolutionary world. Whether you're an overworked employee or an entrepreneur trapped in your own business, there is no need to wait and every reason not to because Tim Ferriss' blog will help you outsource your life and do whatever you want.
21. Wealthy Gorilla
Founder: Dan Western
The wealthy Gorilla has become one of the new leading self-improvement blogs on the web. This blog site helps motivate and inspire others to improve their lives and live life on their own terms.
If you want to enlighten your mind and be motivated in life, then this site is for you. It will teach you that all the possibilities in life are endless – they are not just explored because of fear and disbelief.
22. Motivation Grid
Founder: Cris Nikolov
There is so much content available here. The goal of this blog is to ignite a fire in you by giving you exactly what you need to change your life in a positive direction. They do it by giving information, motivation and accountability that you can implement immediately.
The articles they wrote focus on aggregating the most mind-blowing and actionable content in concise where everyone can relate, be inspired, and be motivated. This will genuinely be useful in every people's lives and will push you towards your visions in life.
23. Everyday Power Blog
Founder: Jeff Moore
Everyday power blog makes empowered living breaking news. They also share inspirational articles, videos, and quotes dedicated to self and career improvement.
Everyday power blog also aims to regularly help their readers answer questions like "How do I develop the confidence, optimism, and vision needed to fulfill my potential?", "How can I improve my mind set?" or "How can I overcome obstacles in life?" These are just some of the questions that will surely be answered if you read this blog.
24. The Utopian Life
Founder: Thai Nguyen
The main goal of Utopian life is to bring you well-researched and well-written articles that will help you think better and live better.
Most of his articles are more about improving one's self. Thus, if you are struggling to build a new habit or if you are struggling in life, why not try to read articles from this blog? It will help you practice a life with peace, presence, and purpose.
25. James Clear
Founder: James Clear
James is an author, photographer, and weightlifter. He likes to write about science-based ways to solve practical problems. In his website, James shares his best articles on topics about health, happiness, creativity, productivity and more. If you'd like to read motivational articles about building better habits, thinking better, optimizing your health and performance, then this blog is ideal for you.
Did I miss something? What other inspiring blogs can you add to the list above that will surely inspire and motivate us to push our limit to achieve personal excellence, happiness, and attain our ultimate goals in life? Feel free to share them by making a comment below.
Image: Life-Of-Pix