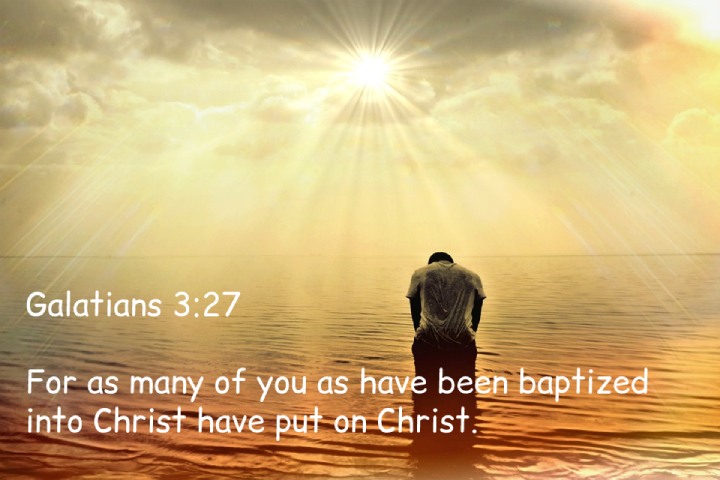 Baptism is a Christian sacrament in which water is used to purify and cleanse a person, and is often seen as an outward sign of their inward commitment to God. It is considered to be one of the most important sacraments, as it is seen as the gateway into the Christian faith.
There are many different ways in which baptism can be performed, but the most common is by immersion in water. This symbolizes the death of the old self and the start of a new life in Christ. After being baptized, Christians are welcomed into the Church community and can take part in all its activities and sacraments.
If you would like to find out more about baptism, or if you are considering being baptized, then please speak to your local priest or minister. They will be able to give you more information and answer any questions you may have.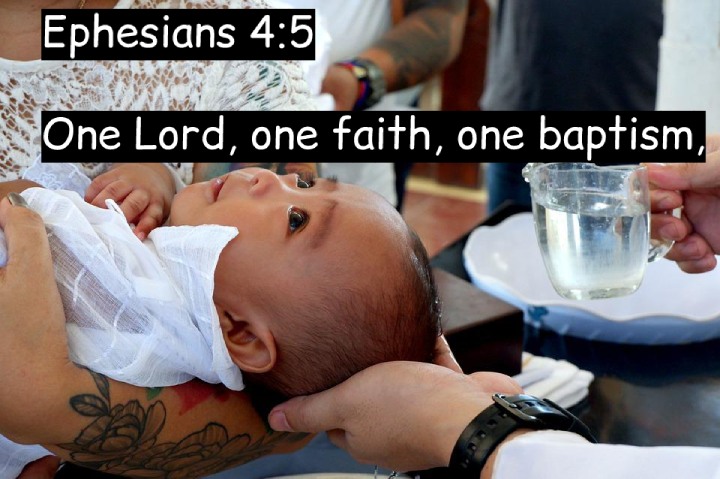 Bible Verses About Baptism
1. Luke 3:21
Now when all the people were baptized, it came to pass, that Jesus also being baptized, and praying, the heaven was opened,
2. Galatians 3:27
For as many of you as have been baptized into Christ have put on Christ.
3. Acts 19:3
And he said unto them, Unto what then were ye baptized? And they said, Unto John's baptism.
4. 1 Corinthians 1:17
For Christ sent me not to baptize, but to preach the gospel: not with wisdom of words, lest the cross of Christ should be made of none effect.
5. Acts 1:5
For John truly baptized with water; but ye shall be baptized with the Holy Ghost not many days hence.
6. Acts 16:15
And when she was baptized, and her household, she besought us, saying, If ye have judged me to be faithful to the Lord, come into my house, and abide there. And she constrained us.
7. 1 Corinthians 12:13
For by one Spirit are we all baptized into one body, whether we be Jews or Gentiles, whether we be bond or free; and have been all made to drink into one Spirit.
8. Matthew 3:13
Then cometh Jesus from Galilee to Jordan unto John, to be baptized of him.
9. Matthew 20:22
But Jesus answered and said, Ye know not what ye ask. Are ye able to drink of the cup that I shall drink of, and to be baptized with the baptism that I am baptized with? They say unto him, We are able.
10. Luke 7:29
And all the people that heard him, and the publicans, justified God, being baptized with the baptism of John.
11. 1 Corinthians 10:2
And were all baptized unto Moses in the cloud and in the sea;
12. Mark 1:4
John did baptize in the wilderness, and preach the baptism of repentance for the remission of sins.
13. Mark 1:8
I indeed have baptized you with water: but he shall baptize you with the Holy Ghost.
14. Acts 19:4
Then said Paul, John verily baptized with the baptism of repentance, saying unto the people, that they should believe on him which should come after him, that is, on Christ Jesus.
15. 1 Corinthians 1:14
I thank God that I baptized none of you, but Crispus and Gaius;
16. Acts 8:36
And as they went on their way, they came unto a certain water: and the eunuch said, See, here is water; what doth hinder me to be baptized?
17. Acts 10:47
Can any man forbid water, that these should not be baptized, which have received the Holy Ghost as well as we?
18. Romans 6:4
Therefore we are buried with him by baptism into death: that like as Christ was raised up from the dead by the glory of the Father, even so we also should walk in newness of life.
19. John 4:2
(Though Jesus himself baptized not, but his disciples,)
20. 1 Peter 3:21
The like figure whereunto even baptism doth also now save us (not the putting away of the filth of the flesh, but the answer of a good conscience toward God,) by the resurrection of Jesus Christ:
21. Luke 20:4
The baptism of John, was it from heaven, or of men?
22. Ephesians 4:5
One Lord, one faith, one baptism,
23. Acts 8:12
But when they believed Philip preaching the things concerning the kingdom of God, and the name of Jesus Christ, they were baptized, both men and women.
24. Luke 12:50
But I have a baptism to be baptized with; and how am I straitened till it be accomplished!
25. 1 Corinthians 1:13
Is Christ divided? was Paul crucified for you? or were ye baptized in the name of Paul?
26. Acts 18:8
And Crispus, the chief ruler of the synagogue, believed on the Lord with all his house; and many of the Corinthians hearing believed, and were baptized.
27. John 4:1
When therefore the Lord knew how the Pharisees had heard that Jesus made and baptized more disciples than John,
28. John 3:23
And John also was baptizing in AEnon near to Salim, because there was much water there: and they came, and were baptized.
29. Acts 8:38
And he commanded the chariot to stand still: and they went down both into the water, both Philip and the eunuch; and he baptized him.
30. Matthew 3:6
And were baptized of him in Jordan, confessing their sins.
31. Colossians 2:12
Buried with him in baptism, wherein also ye are risen with him through the faith of the operation of God, who hath raised him from the dead.
32. Acts 2:41
Then they that gladly received his word were baptized: and the same day there were added unto them about three thousand souls.
33. Acts 8:16
(For as yet he was fallen upon none of them: only they were baptized in the name of the Lord Jesus.)
34. Acts 11:16
Then remembered I the word of the Lord, how that he said, John indeed baptized with water; but ye shall be baptized with the Holy Ghost.
35. Acts 19:2
He said unto them, Have ye received the Holy Ghost since ye believed? And they said unto him, We have not so much as heard whether there be any Holy Ghost.
36. John 3:22
After these things came Jesus and his disciples into the land of Judaea; and there he tarried with them, and baptized.
37. Matthew 3:14
But John forbad him, saying, I have need to be baptized of thee, and comest thou to me?
38. Matthew 3:11
I indeed baptize you with water unto repentance: but he that cometh after me is mightier than I, whose shoes I am not worthy to bear: he shall baptize you with the Holy Ghost, and with fire:
39. Matthew 3:16
And Jesus, when he was baptized, went up straightway out of the water: and, lo, the heavens were opened unto him, and he saw the Spirit of God descending like a dove, and lighting upon him:
40. John 3:5
Jesus answered, Verily, verily, I say unto thee, Except a man be born of water and of the Spirit, he cannot enter into the kingdom of God.
41. Acts 16:33
And he took them the same hour of the night, and washed their stripes; and was baptized, he and all his, straightway.
42. Acts 18:25
This man was instructed in the way of the Lord; and being fervent in the spirit, he spake and taught diligently the things of the Lord, knowing only the baptism of John.
43. Matthew 28:19
Go ye therefore, and teach all nations, baptizing them in the name of the Father, and of the Son, and of the Holy Ghost:
44. Mark 16:16
He that believeth and is baptized shall be saved; but he that believeth not shall be damned.
45. John 1:28
These things were done in Bethabara beyond Jordan, where John was baptizing.
46. Acts 2:38
Then Peter said unto them, Repent, and be baptized every one of you in the name of Jesus Christ for the remission of sins, and ye shall receive the gift of the Holy Ghost.
47. Romans 6:3
Know ye not, that so many of us as were baptized into Jesus Christ were baptized into his death?
48. Acts 22:16
And now why tarriest thou? arise, and be baptized, and wash away thy sins, calling on the name of the Lord.
49. Acts 19:5
When they heard this, they were baptized in the name of the Lord Jesus.
Online Courses Recommended For You:
Books Recommended For You:
* As an Amazon Associate I earn from qualifying purchases.
ALSO READ: