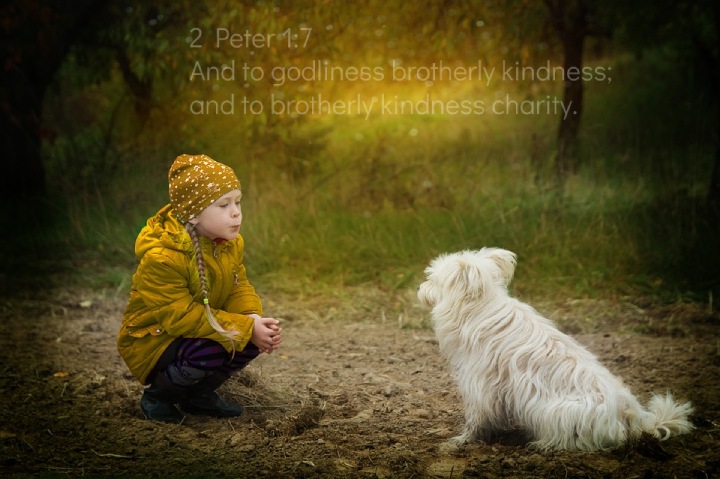 What Is Kindness?
Kindness is the quality of being friendly, generous, and considerate. It's a virtue that is highly prized by all cultures but often overlooked in our fast-paced, competitive world. Kind people are thought to be gentle, caring, and understanding. They are also seen as more pleasant to be around than those who are not kind. But kindness is one of the most important traits we can possess, because it has the power to change lives.
When we are kind to others, we show them that we care about them and that we want them to be happy. We also make the world a better place, one act of kindness at a time.
Why Is Kindness Important?
There are many reasons why kindness is important. Some of these reasons are:
Kindness makes people feel good. It can make them smile and feel happy.
Kindness is a sign of respect. It shows that you care about other people and their feelings.
Kindness is contagious. It can spread from one person to another, making the world a better place.
Kindness is helpful. It can make someone's day better or even change their life for the better.
Kindness is needed in the world today. There are so many problems and conflicts, and we could use more kindness to help solve them.
Kindness is our instinct. We are born with the capacity for kindness, and it is one of the first things we learn.
These are just some of the reasons why kindness is important. There are many more. But one thing is for sure: kindness is always worth it, no matter the reason. So let's all try to be kinder to each other, and make the world a better place in the process.
How To Show Your Kindness?
You do not need to wait for a special occasion to show kindness. Instead, you can show it every day in your words and little actions. Here are some ways you can do that:
Smile at people when you see them. It will make their day a little brighter.
Help someone carry their groceries or take out the trash.
Hold the door open for someone, even if they're not right behind you.
Give compliments freely and often.
Pay for someone's coffee or meal if you can afford it, even if you don't know them.
Send a handwritten note or card to someone, just to let them know you're thinking of them.
Give blood or donate to a worthy cause.
Offer to babysit for a friend or neighbor so they can have a break.
Show patience with someone who is having a bad day.
Call or visit a friend or family member just to catch up.
Call your parents or grandparents just to chat.
Volunteer your time at a local soup kitchen, homeless shelter, or other charity.
These are just a few ideas. There are many other ways you can show kindness. Just use your imagination, and be creative. The possibilities are endless.
One final thought: don't forget that kindness starts with you! You are the one who deserves your kindness the most. So be sure to treat yourself with kindness, too. After all, you deserve it.
What's The Cost of Not Being Kind In The Bible?
At its core, kindness is simply caring for others. It's an act of selflessness that can make a big difference in someone's life, even if it's something small. But what happens when we don't show kindness?
The Bible has a lot to say about kindness, and what happens when we don't show it. For example, in Proverbs 14:21, we read,
"Whoever despises his neighbor is a sinner, but blessed is he who is kind to the needy."
This verse tells us that we are sinning if we don't show kindness to others. And not only that but we will also be cursed.
But it's not just the negative consequences that we need to worry about. The Bible also tells us that kindness is one of the things that God blesses. In Matthew 5:7, Jesus says,
"Blessed are the merciful, for they shall receive mercy."
In other words, when we show mercy and kindness to others, God will show mercy and kindness to us.
So there are two sides to this coin. On the one hand, if we don't show kindness, we will face negative consequences. But on the other hand, if we show kindness, we will be blessed by God.
So which side do you want to be on? The choice is up to you. But remember, it's always better to err on the side of kindness. After all, that's what God wants us to do.
What Does Bible Say About Kindness?
There are many Bible verses about kindness. In the Bible, kindness is often described as a fruit of the Spirit. This means that it's something that should be evident in the lives of those who are walking with God.
One of the most well-known Bible verses about kindness is from the book of Galatians. It says,
"But the fruit of the Spirit is love, joy, peace, forbearance, kindness, goodness, faithfulness" (Galatians 5:22).
This verse shows that kindness is just one aspect of a life that is filled with God's spirit. When we are kind, it's a reflection of His character.
Another powerful Bible verse about kindness is found in the book of Ephesians. It says,
"Be kind to one another, tenderhearted, forgiving one another, as God in Christ forgave you" (Ephesians 4:32).
This verse is a strong reminder that we need to show kindness to others because that's what God has done for us. He has shown us great kindness by sending His Son to die for our sins.
So if you're looking for ways to be more like Christ, start by being more kind to others. It's a quality that will make you more like Him and will also please God.
It's a reflection of Christ's character, and it's something that God greatly values. If you want to be more like Christ, start by being more kind to others. It's a quality that will make you more like Him and will also please God.
Bible Verses About Kindness
1. Genesis 32:10
I am not worthy of the least of all the mercies, and of all the truth, which thou hast shewed unto thy servant; for with my staff I passed over this Jordan; and now I am become two bands.
2. Genesis 19:19
Behold now, thy servant hath found grace in thy sight, and thou hast magnified thy mercy, which thou hast shewed unto me in saving my life; and I cannot escape to the mountain, lest some evil take me, and I die:
3. 1 Kings 2:7
But shew kindness unto the sons of Barzillai the Gileadite, and let them be of those that eat at thy table: for so they came to me when I fled because of Absalom thy brother.
4. Psalm 106:7
Our fathers understood not thy wonders in Egypt; they remembered not the multitude of thy mercies; but provoked him at the sea, even at the Red sea.
5. Proverbs 14:31
He that oppresseth the poor reproacheth his Maker: but he that honoureth him hath mercy on the poor.
6. 1 Corinthians 4:13
Being defamed, we intreat: we are made as the filth of the world, and are the offscouring of all things unto this day.
7. Proverbs 14:21
He that despiseth his neighbour sinneth: but he that hath mercy on the poor, happy is he.
8. Acts 4:9
If we this day be examined of the good deed done to the impotent man, by what means he is made whole;
9. Ephesians 2:7
That in the ages to come he might shew the exceeding riches of his grace in his kindness toward us through Christ Jesus.
10. Genesis 50:21
Now therefore fear ye not: I will nourish you, and your little ones. And he comforted them, and spake kindly unto them.
11. Romans 2:4
Or despisest thou the riches of his goodness and forbearance and longsuffering; not knowing that the goodness of God leadeth thee to repentance?
12. Matthew 14:14
And Jesus went forth, and saw a great multitude, and was moved with compassion toward them, and he healed their sick.
13. 2 Samuel 2:5
And David sent messengers unto the men of Jabeshgilead, and said unto them, Blessed be ye of the LORD, that ye have shewed this kindness unto your lord, even unto Saul, and have buried him.
14. Isaiah 63:7
I will mention the lovingkindnesses of the LORD, and the praises of the LORD, according to all that the LORD hath bestowed on us, and the great goodness toward the house of Israel, which he hath bestowed on them according to his mercies, and according to the multitude of his lovingkindnesses.
15. Jeremiah 9:24
But let him that glorieth glory in this, that he understandeth and knoweth me, that I am the LORD which exercise lovingkindness, judgment, and righteousness, in the earth: for in these things I delight, saith the LORD.
16. 1 Samuel 20:8
Therefore thou shalt deal kindly with thy servant; for thou hast brought thy servant into a covenant of the LORD with thee: notwithstanding, if there be in me iniquity, slay me thyself; for why shouldest thou bring me to thy father?
17. Hosea 11:4
I drew them with cords of a man, with bands of love: and I was to them as they that take off the yoke on their jaws, and I laid meat unto them.
18. 1 Kings 3:6
And Solomon said, Thou hast shewed unto thy servant David my father great mercy, according as he walked before thee in truth, and in righteousness, and in uprightness of heart with thee; and thou hast kept for him this great kindness, that thou hast given him a son to sit on his throne, as it is this day.
19. Genesis 39:21
But the LORD was with Joseph, and shewed him mercy, and gave him favour in the sight of the keeper of the prison.
20. Matthew 20:34
So Jesus had compassion on them, and touched their eyes: and immediately their eyes received sight, and they followed him.
21. Acts 14:17
Nevertheless he left not himself without witness, in that he did good, and gave us rain from heaven, and fruitful seasons, filling our hearts with food and gladness.
22. Colossians 3:12
Put on therefore, as the elect of God, holy and beloved, bowels of mercies, kindness, humbleness of mind, meekness, longsuffering;
23. Acts 28:2
And the barbarous people shewed us no little kindness: for they kindled a fire, and received us every one, because of the present rain, and because of the cold.
24. Ezra 9:9
For we were bondmen; yet our God hath not forsaken us in our bondage, but hath extended mercy unto us in the sight of the kings of Persia, to give us a reviving, to set up the house of our God, and to repair the desolations thereof, and to give us a wall in Judah and in Jerusalem.
25. Luke 6:35
But love ye your enemies, and do good, and lend, hoping for nothing again; and your reward shall be great, and ye shall be the children of the Highest: for he is kind unto the unthankful and to the evil.
26. 1 Samuel 15:6
And Saul said unto the Kenites, Go, depart, get you down from among the Amalekites, lest I destroy you with them: for ye shewed kindness to all the children of Israel, when they came up out of Egypt. So the Kenites departed from among the Amalekites.
27. 1 Corinthians 13:4
Charity suffereth long, and is kind; charity envieth not; charity vaunteth not itself, is not puffed up,
28. Psalm 109:16
Because that he remembered not to shew mercy, but persecuted the poor and needy man, that he might even slay the broken in heart.
29. Isaiah 54:8
In a little wrath I hid my face from thee for a moment; but with everlasting kindness will I have mercy on thee, saith the LORD thy Redeemer.
30. Proverbs 19:17
He that hath pity upon the poor lendeth unto the LORD; and that which he hath given will he pay him again.
31. Matthew 9:36
But when he saw the multitudes, he was moved with compassion on them, because they fainted, and were scattered abroad, as sheep having no shepherd.
32. Romans 11:22
Behold therefore the goodness and severity of God: on them which fell, severity; but toward thee, goodness, if thou continue in his goodness: otherwise thou also shalt be cut off.
33. 1 Thessalonians 5:15
See that none render evil for evil unto any man; but ever follow that which is good, both among yourselves, and to all men.
34. 2 Corinthians 6:6
By pureness, by knowledge, by longsuffering, by kindness, by the Holy Ghost, by love unfeigned,
35. Acts 27:3
And the next day we touched at Sidon. And Julius courteously entreated Paul, and gave him liberty to go unto his friends to refresh himself.
36. 2 Timothy 2:24
And the servant of the Lord must not strive; but be gentle unto all men, apt to teach, patient,
37. Ephesians 4:32
And be ye kind one to another, tenderhearted, forgiving one another, even as God for Christ's sake hath forgiven you.
38. Ruth 2:20
And Naomi said unto her daughter in law, Blessed be he of the LORD, who hath not left off his kindness to the living and to the dead. And Naomi said unto her, The man is near of kin unto us, one of our next kinsmen.
39. Proverbs 12:25
Heaviness in the heart of man maketh it stoop: but a good word maketh it glad.
40. Ruth 3:10
And he said, Blessed be thou of the LORD, my daughter: for thou hast shewed more kindness in the latter end than at the beginning, inasmuch as thou followedst not young men, whether poor or rich.
41. Acts 20:35
I have shewed you all things, how that so labouring ye ought to support the weak, and to remember the words of the Lord Jesus, how he said, It is more blessed to give than to receive.
42. Proverbs 28:8
He that by usury and unjust gain increaseth his substance, he shall gather it for him that will pity the poor.
43. Hebrews 4:15
For we have not an high priest which cannot be touched with the feeling of our infirmities; but was in all points tempted like as we are, yet without sin.
44. Genesis 47:29
And the time drew nigh that Israel must die: and he called his son Joseph, and said unto him, If now I have found grace in thy sight, put, I pray thee, thy hand under my thigh, and deal kindly and truly with me; bury me not, I pray thee, in Egypt:
45. Titus 2:5
To be discreet, chaste, keepers at home, good, obedient to their own husbands, that the word of God be not blasphemed.
46. Genesis 24:27
And he said, Blessed be the LORD God of my master Abraham, who hath not left destitute my master of his mercy and his truth: I being in the way, the LORD led me to the house of my master's brethren.
47. 2 Peter 1:7
And to godliness brotherly kindness; and to brotherly kindness charity.
48. Judges 8:35
Neither shewed they kindness to the house of Jerubbaal, namely, Gideon, according to all the goodness which he had shewed unto Israel.
49. Ruth 1:8
And Naomi said unto her two daughters in law, Go, return each to her mother's house: the LORD deal kindly with you, as ye have dealt with the dead, and with me.
50. Ruth 2:13
Then she said, Let me find favour in thy sight, my lord; for that thou hast comforted me, and for that thou hast spoken friendly unto thine handmaid, though I be not like unto one of thine handmaidens.
51. Genesis 21:23
Now therefore swear unto me here by God that thou wilt not deal falsely with me, nor with my son, nor with my son's son: but according to the kindness that I have done unto thee, thou shalt do unto me, and to the land wherein thou hast sojourned.
52. Luke 7:13
And when the Lord saw her, he had compassion on her, and said unto her, Weep not.
53. Job 24:21
He evil entreateth the barren that beareth not: and doeth not good to the widow.
54. Daniel 4:27
Wherefore, O king, let my counsel be acceptable unto thee, and break off thy sins by righteousness, and thine iniquities by shewing mercy to the poor; if it may be a lengthening of thy tranquillity.
55. 2 Samuel 22:51
He is the tower of salvation for his king: and sheweth mercy to his anointed, unto David, and to his seed for evermore.
56. 2 Kings 25:28
And he spake kindly to him, and set his throne above the throne of the kings that were with him in Babylon;
57. Job 10:12
Thou hast granted me life and favour, and thy visitation hath preserved my spirit.
58. 2 Chronicles 24:22
Thus Joash the king remembered not the kindness which Jehoiada his father had done to him, but slew his son. And when he died, he said, The LORD look upon it, and require it.