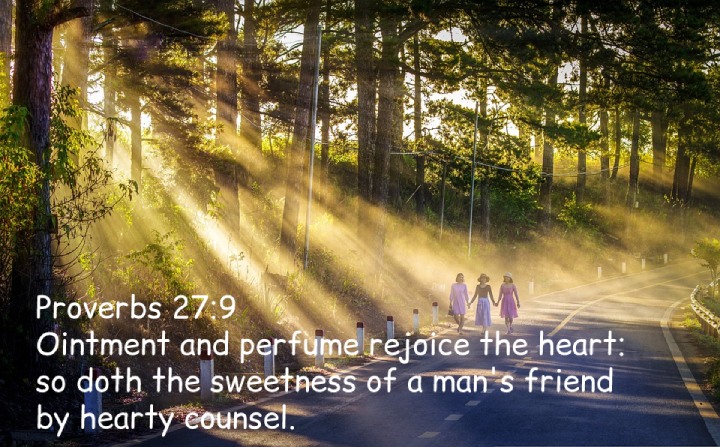 True friendship is not about being there for your friend when it's convenient for you. It's about being there for them even when it's not. True friendship is built on sacrifice, selflessness, and a genuine concern for the well-being of others.
How To Be A Good Friend?
If you want to be a good friend, here are some things you should keep in mind:
1.Be Supportive:
Good friends are supportive. They're the ones who are always there to lend a shoulder to cry on or an ear to listen. When you're going through a tough time, they're the ones who will help you get back on your feet. Be someone your friend can rely on, no matter what.
2.Be Honest
Friendships are built on trust. If you want your friend to trust you, you need to be honest with them. Don't withhold information or lie to them. Be open and transparent with your words and actions.
3.Be Loyal
Good friends are loyal. They stick by you through thick and thin. They don't desert you when things get tough. They're the ones who will help you weather any storm.
4.Be Kind
Friendships are built on mutual respect and kindness. Treat your friend the way you would want to be treated. Show them compassion, understanding, and patience.
Finally, it's important to have fun! Friendships should be enjoyable – after all, friends are supposed to make our lives better! Spending time together doing things you both enjoy is a great way to strengthen your friendship.
These are just a few of the things that make up a good friendship. If you can be these things for your friend, then you're well on your way to being a great one.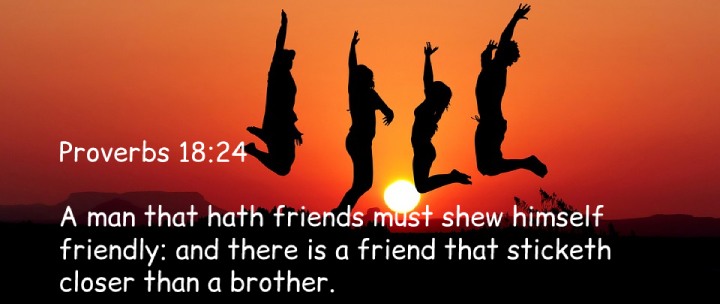 Bible Verses About Being A Good Friend
1. James 4:8
Draw nigh to God, and he will draw nigh to you. Cleanse your hands, ye sinners; and purify your hearts, ye double minded.
2. Proverbs 27:9
Ointment and perfume rejoice the heart: so doth the sweetness of a man's friend by hearty counsel.
3. James 2:23
And the scripture was fulfilled which saith, Abraham believed God, and it was imputed unto him for righteousness: and he was called the Friend of God.
4. Proverbs 17:17
A friend loveth at all times, and a brother is born for adversity.
5. John 15:15
Henceforth I call you not servants; for the servant knoweth not what his lord doeth: but I have called you friends; for all things that I have heard of my Father I have made known unto you.
6. 1 Corinthians 10:24
Let no man seek his own, but every man another's wealth.
7. Proverbs 15:22
Without counsel purposes are disappointed: but in the multitude of counsellers they are established.
8. Proverbs 18:24
A man that hath friends must shew himself friendly: and there is a friend that sticketh closer than a brother.
9. Proverbs 12:26
The righteous is more excellent than his neighbour: but the way of the wicked seduceth them.
10. 1 Corinthians 15:33
Be not deceived: evil communications corrupt good manners.
11. John 15:13
Greater love hath no man than this, that a man lay down his life for his friends.
12. Proverbs 20:6
Most men will proclaim every one his own goodness: but a faithful man who can find?
13. 1 Peter 4:8
And above all things have fervent charity among yourselves: for charity shall cover the multitude of sins.
14. James 4:4
Ye adulterers and adulteresses, know ye not that the friendship of the world is enmity with God? whosoever therefore will be a friend of the world is the enemy of God.
15. Proverbs 27:17
Iron sharpeneth iron; so a man sharpeneth the countenance of his friend.
16. Proverbs 17:9
He that covereth a transgression seeketh love; but he that repeateth a matter separateth very friends.
17. Proverbs 13:20
He that walketh with wise men shall be wise: but a companion of fools shall be destroyed.
18. Proverbs 16:28
A froward man soweth strife: and a whisperer separateth chief friends.
Online courses recommended for you:
Books recommended for you:
* As an Amazon Associate I earn from qualifying purchases.
ALSO READ:
15 Evident Characteristics of a Good Friend According to the Bible