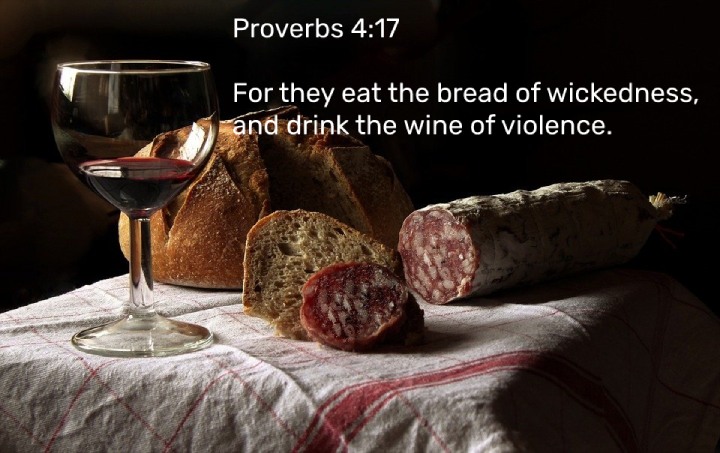 Why Do People Drink Alcohol?
There are many reasons why people drink alcohol. Some people drink to celebrate, while others drink to relieve stress or anxiety. Alcohol can also be used as a social lubricant to help people feel more comfortable in social situations.
Additionally, some people drink because they enjoy the taste or the effects of alcohol. Whatever the reason, it is important to remember that alcohol should be consumed in moderation.
Drinking too much alcohol can lead to health problems, including liver disease, heart disease, and cancer. It can also cause accidents, violence, and other negative consequences.
If you or someone you know is struggling with an alcohol problem, there are many resources available to help. Alcoholism is a serious disease, but it is treatable. There are many people who have recovered from alcoholism and gone on to lead healthy, happy lives. With the right help, anyone can overcome alcoholism.
What Are The Side Effects Of Alcohol?
There are many side effects of alcohol, which can depend on a person's age, weight, sex, and health. Some short-term side effects of alcohol consumption include headache, nausea, vomiting, and dizziness.
Alcohol can also have long-term side effects such as liver damage, heart disease, and pancreatitis. It is important to note that alcohol affects people differently, so while some people may be able to drink without any problems, others may experience adverse effects even after just a few drinks.
There are also many dangers associated with drinking too much alcohol. Drinking too much alcohol can lead to drunkenness and intoxication, which can cause harm to oneself and others. Drunkenness can lead to accidents, fights, and other harmful or dangerous behaviors. It can also cause damage to the liver, kidneys, and other organs.
In addition, drinking too much alcohol can be addictive and lead to alcoholism. Alcoholism is a serious disease that can ruin lives and destroy families. If you or someone you know is struggling with alcoholism,  it is best to speak with your doctor or a medical professional.
Is Drinking Alcohol Good For You?
There is no one-size-fits-all answer to this question, as the effects of alcohol may vary depending on a person's individual medical history and health condition. However, moderate alcohol consumption has been linked with some potential health benefits, such as a reduced risk of heart disease.
It is important to note that excessive alcohol consumption can have harmful consequences, such as liver damage or addiction. So, while alcohol may have some health benefits, it is important to drink in moderation to avoid any potential negative effects.
Which Alcohol Is Good For Health?
The benefits of alcohol consumption vary from person to person. However, some types of alcohol may provide certain health benefits.
For example, red wine is thought to contain antioxidants that can help protect against heart disease. Additionally, beer may contain B vitamins and minerals such as magnesium and selenium which are beneficial for overall health.
However, when it comes to alcohol and health, moderation is key. Consuming alcohol in moderation may offer some health benefits, but overdoing it can have negative consequences. If you're going to drink, choose your alcoholic beverage wisely and always remember to drink responsibly.
Is Drinking Alcohol A Sin?
There is no biblical answer to this question since the Bible does not specifically say that drinking alcohol is a sin. However, some people believe that drinking alcohol is a sin because it can lead to drunkenness and intoxication, which can cause harm to oneself and others.
Others believe that drinking alcohol in moderation is not a sin, and may even be beneficial for one's health. Ultimately, the decision of whether or not to drink alcohol is a personal one that each person must make based on their own beliefs and convictions.
What Does The Bible Say About Drinking Alcohol?
The Bible does not specifically mention drinking alcohol, but there are a few verses that discuss the issue.
In Proverbs 20:1, it says, "Wine is a mocker and beer a brawler; whoever is led astray by them is not wise."
This verse seems to indicate that drinking alcohol can lead to foolish behavior. However, it is important to note that this verse is talking about excess – being led astray by wine or beer. It does not say that moderate consumption of alcohol is a sin.
In 1 Timothy 5:23, Paul tells Timothy, "No longer drink only water, but use a little wine for the sake of your stomach and your frequent ailments."
Here, Paul is not condemning Timothy for drinking alcohol, but is actually suggesting that it might be beneficial for him to drink a little wine for his health.
So, what should we make of these verses? Does the Bible condone or condemn drinking alcohol? The answer is not clear-cut. As mentioned earlier, the decision of whether or not to drink alcohol is a personal one that each person must make based on their own beliefs and convictions.
Bible Verses About Drinking Alcohol
1. Matthew 11:19
The Son of man came eating and drinking, and they say, Behold a man gluttonous, and a winebibber, a friend of publicans and sinners. But wisdom is justified of her children.
2. 1 Timothy 3:8
Likewise must the deacons be grave, not doubletongued, not given to much wine, not greedy of filthy lucre;
3. Genesis 27:28
Therefore God give thee of the dew of heaven, and the fatness of the earth, and plenty of corn and wine:
4. Deuteronomy 21:20
And they shall say unto the elders of his city, This our son is stubborn and rebellious, he will not obey our voice; he is a glutton, and a drunkard.
5. Ephesians 5:18
And be not drunk with wine, wherein is excess; but be filled with the Spirit;
6. Proverbs 20:1
Wine is a mocker, strong drink is raging: and whosoever is deceived thereby is not wise.
7. Judges 9:13
And the vine said unto them, Should I leave my wine, which cheereth God and man, and go to be promoted over the trees?
8. Matthew 9:17
Neither do men put new wine into old bottles: else the bottles break, and the wine runneth out, and the bottles perish: but they put new wine into new bottles, and both are preserved.
9. Deuteronomy 29:6
Ye have not eaten bread, neither have ye drunk wine or strong drink: that ye might know that I am the LORD your God.
10. Jeremiah 51:7
Babylon hath been a golden cup in the LORD'S hand, that made all the earth drunken: the nations have drunken of her wine; therefore the nations are mad.
11. Judges 13:4
Now therefore beware, I pray thee, and drink not wine nor strong drink, and eat not any unclean thing:
12. 1 Corinthians 5:11
But now I have written unto you not to keep company, if any man that is called a brother be a fornicator, or covetous, or an idolater, or a railer, or a drunkard, or an extortioner; with such an one no not to eat.
13. Ecclesiastes 2:3
I sought in mine heart to give myself unto wine, yet acquainting mine heart with wisdom; and to lay hold on folly, till I might see what was that good for the sons of men, which they should do under the heaven all the days of their life.
14. Isaiah 28:1
Woe to the crown of pride, to the drunkards of Ephraim, whose glorious beauty is a fading flower, which are on the head of the fat valleys of them that are overcome with wine!
15. Isaiah 28:3
The crown of pride, the drunkards of Ephraim, shall be trodden under feet:
16. Proverbs 23:21
For the drunkard and the glutton shall come to poverty: and drowsiness shall clothe a man with rags.
17. Isaiah 25:6
And in this mountain shall the LORD of hosts make unto all people a feast of fat things, a feast of wines on the lees, of fat things full of marrow, of wines on the lees well refined.
18. Proverbs 4:17
For they eat the bread of wickedness, and drink the wine of violence.
19. Isaiah 24:9
They shall not drink wine with a song; strong drink shall be bitter to them that drink it.
20. 2 Samuel 11:13
And when David had called him, he did eat and drink before him; and he made him drunk: and at even he went out to lie on his bed with the servants of his lord, but went not down to his house.
21. Deuteronomy 32:14
Butter of kine, and milk of sheep, with fat of lambs, and rams of the breed of Bashan, and goats, with the fat of kidneys of wheat; and thou didst drink the pure blood of the grape.
22. Ecclesiastes 9:7
Go thy way, eat thy bread with joy, and drink thy wine with a merry heart; for God now accepteth thy works.
23. Numbers 6:3
He shall separate himself from wine and strong drink, and shall drink no vinegar of wine, or vinegar of strong drink, neither shall he drink any liquor of grapes, nor eat moist grapes, or dried.
24. Isaiah 5:22
Woe unto them that are mighty to drink wine, and men of strength to mingle strong drink:
25. Psalm 104:15
And wine that maketh glad the heart of man, and oil to make his face to shine, and bread which strengtheneth man's heart.
26. Isaiah 5:11
Woe unto them that rise up early in the morning, that they may follow strong drink; that continue until night, till wine inflame them!
27. Isaiah 28:8
For all tables are full of vomit and filthiness, so that there is no place clean.
28. Proverbs 23:31
Look not thou upon the wine when it is red, when it giveth his colour in the cup, when it moveth itself aright.
29. Proverbs 9:2
She hath killed her beasts; she hath mingled her wine; she hath also furnished her table.
30. Isaiah 16:10
And gladness is taken away, and joy out of the plentiful field; and in the vineyards there shall be no singing, neither shall there be shouting: the treaders shall tread out no wine in their presses; I have made their vintage shouting to cease.
31. 1 Timothy 5:23
Drink no longer water, but use a little wine for thy stomach's sake and thine often infirmities.
32. Daniel 1:8
But Daniel purposed in his heart that he would not defile himself with the portion of the king's meat, nor with the wine which he drank: therefore he requested of the prince of the eunuchs that he might not defile himself.
33. Ecclesiastes 10:17
Blessed art thou, O land, when thy king is the son of nobles, and thy princes eat in due season, for strength, and not for drunkenness!
34. Joel 3:18
And it shall come to pass in that day, that the mountains shall drop down new wine, and the hills shall flow with milk, and all the rivers of Judah shall flow with waters, and a fountain shall come forth of the house of the LORD, and shall water the valley of Shittim.
35. Titus 1:7
For a bishop must be blameless, as the steward of God; not selfwilled, not soon angry, not given to wine, no striker, not given to filthy lucre;
36. Isaiah 19:14
The LORD hath mingled a perverse spirit in the midst thereof: and they have caused Egypt to err in every work thereof, as a drunken man staggereth in his vomit.
37. Matthew 26:29
But I say unto you, I will not drink henceforth of this fruit of the vine, until that day when I drink it new with you in my Father's kingdom.
38. Habakkuk 2:15
Woe unto him that giveth his neighbour drink, that puttest thy bottle to him, and makest him drunken also, that thou mayest look on their nakedness!
39. Hosea 4:11
Whoredom and wine and new wine take away the heart.
40. Psalm 75:8
For in the hand of the LORD there is a cup, and the wine is red; it is full of mixture; and he poureth out of the same: but the dregs thereof, all the wicked of the earth shall wring them out, and drink them.
41. Isaiah 27:2
In that day sing ye unto her, A vineyard of red wine.
42. Isaiah 65:11
But ye are they that forsake the LORD, that forget my holy mountain, that prepare a table for that troop, and that furnish the drink offering unto that number.
43. Deuteronomy 7:13
And he will love thee, and bless thee, and multiply thee: he will also bless the fruit of thy womb, and the fruit of thy land, thy corn, and thy wine, and thine oil, the increase of thy kine, and the flocks of thy sheep, in the land which he sware unto thy fathers to give thee.
44. Luke 1:15
For he shall be great in the sight of the Lord, and shall drink neither wine nor strong drink; and he shall be filled with the Holy Ghost, even from his mother's womb.
45. Proverbs 3:10
So shall thy barns be filled with plenty, and thy presses shall burst out with new wine.
46. Amos 9:13
Behold, the days come, saith the LORD, that the plowman shall overtake the reaper, and the treader of grapes him that soweth seed; and the mountains shall drop sweet wine, and all the hills shall melt.
47. Deuteronomy 14:26
And thou shalt bestow that money for whatsoever thy soul lusteth after, for oxen, or for sheep, or for wine, or for strong drink, or for whatsoever thy soul desireth: and thou shalt eat there before the LORD thy God, and thou shalt rejoice, thou, and thine household,
48. Numbers 18:12
All the best of the oil, and all the best of the wine, and of the wheat, the firstfruits of them which they shall offer unto the LORD, them have I given thee.
49. Isaiah 28:7
But they also have erred through wine, and through strong drink are out of the way; the priest and the prophet have erred through strong drink, they are swallowed up of wine, they are out of the way through strong drink; they err in vision, they stumble in judgment.
50. Romans 14:21
It is good neither to eat flesh, nor to drink wine, nor any thing whereby thy brother stumbleth, or is offended, or is made weak.
51. Isaiah 49:26
And I will feed them that oppress thee with their own flesh; and they shall be drunken with their own blood, as with sweet wine: and all flesh shall know that I the LORD am thy Saviour and thy Redeemer, the mighty One of Jacob.
52. Deuteronomy 32:33
Their wine is the poison of dragons, and the cruel venom of asps.
53. Acts 2:13
Others mocking said, These men are full of new wine.
54. Joel 3:3
And they have cast lots for my people; and have given a boy for an harlot, and sold a girl for wine, that they might drink.
55. Proverbs 31:4
It is not for kings, O Lemuel, it is not for kings to drink wine; nor for princes strong drink:
56. Genesis 9:21
And he drank of the wine, and was drunken; and he was uncovered within his tent.
57. Luke 21:34
And take heed to yourselves, lest at any time your hearts be overcharged with surfeiting, and drunkenness, and cares of this life, and so that day come upon you unawares.
58. 1 Corinthians 6:12
All things are lawful unto me, but all things are not expedient: all things are lawful for me, but I will not be brought under the power of any.
59. Romans 13:14
But put ye on the Lord Jesus Christ, and make not provision for the flesh, to fulfil the lusts thereof.
60. Galatians 5:21
Envyings, murders, drunkenness, revellings, and such like: of the which I tell you before, as I have also told you in time past, that they which do such things shall not inherit the kingdom of God.
61. 1 Corinthians 6:10
Nor thieves, nor covetous, nor drunkards, nor revilers, nor extortioners, shall inherit the kingdom of God.
62. Jeremiah 23:9
Mine heart within me is broken because of the prophets; all my bones shake; I am like a drunken man, and like a man whom wine hath overcome, because of the LORD, and because of the words of his holiness.
63. Joel 1:5
Awake, ye drunkards, and weep; and howl, all ye drinkers of wine, because of the new wine; for it is cut off from your mouth.
64. Proverbs 23:30
They that tarry long at the wine; they that go to seek mixed wine.
65. Genesis 14:18
And Melchizedek king of Salem brought forth bread and wine: and he was the priest of the most high God.
66. 1 Corinthians 10:31
Whether therefore ye eat, or drink, or whatsoever ye do, do all to the glory of God.
67. Numbers 28:7
And the drink offering thereof shall be the fourth part of an hin for the one lamb: in the holy place shalt thou cause the strong wine to be poured unto the LORD for a drink offering.
68. Romans 13:13
Let us walk honestly, as in the day; not in rioting and drunkenness, not in chambering and wantonness, not in strife and envying.
69. Leviticus 10:9
Do not drink wine nor strong drink, thou, nor thy sons with thee, when ye go into the tabernacle of the congregation, lest ye die: it shall be a statute for ever throughout your generations:
70. Romans 12:2
And be not conformed to this world: but be ye transformed by the renewing of your mind, that ye may prove what is that good, and acceptable, and perfect, will of God.
71. Proverbs 21:17
He that loveth pleasure shall be a poor man: he that loveth wine and oil shall not be rich.
72. John 2:10
And saith unto him, Every man at the beginning doth set forth good wine; and when men have well drunk, then that which is worse: but thou hast kept the good wine until now.
73. Titus 2:3
The aged women likewise, that they be in behaviour as becometh holiness, not false accusers, not given to much wine, teachers of good things;
74. Ezekiel 44:21
Neither shall any priest drink wine, when they enter into the inner court.
75. Isaiah 1:22
Thy silver is become dross, thy wine mixed with water: