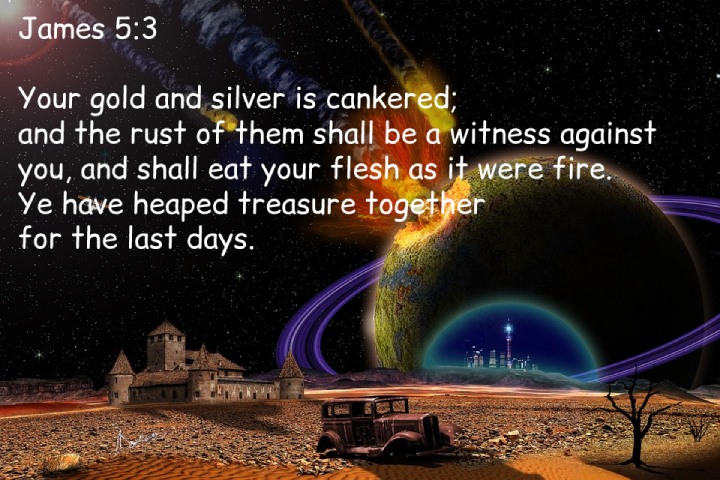 End Of Days is a term used to describe the end of the world. It is found in both the Old Testament and the New Testament of the Bible. In the Old Testament, it is used to refer to the time when God will destroy all evil from the world. In the New Testament, it is used to refer to Jesus Christ's return to earth at the end of time. The exact meaning of the End Of Days is debated by scholars, but it is generally agreed that it refers to a time when all things will come to an end.
There are many different interpretations of what the End Of Days may mean. Some people believe that it refers to a specific event, such as the Second Coming of Christ or the destruction of the world by God. Others believe that it is a symbolic term that refers to the end of an era or the end of time itself. No matter what people believe, the End Of Days is a powerful and significant concept in the Bible. It is a reminder that God is in control of all things, and that He will ultimately triumph over evil. End Of Days is a reminder of hope for the future and God's promise to His people.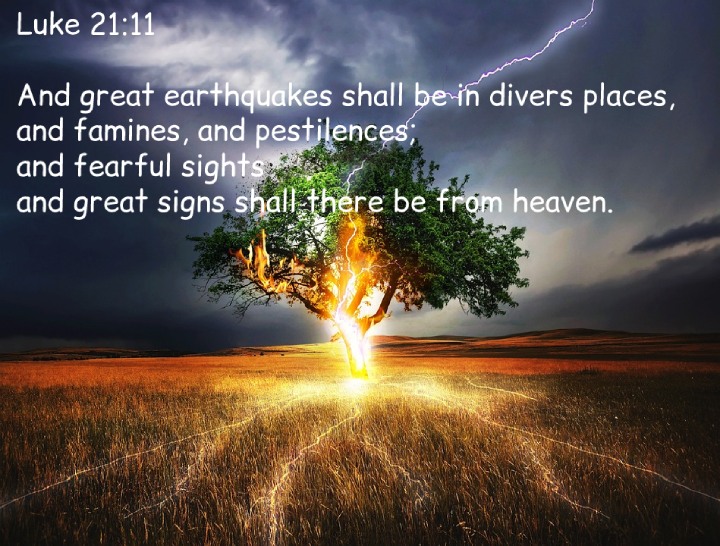 Bible Verses About End Of Days
1. Daniel 12:8
And I heard, but I understood not: then said I, O my Lord, what shall be the end of these things?
2. Job 8:7
Though thy beginning was small, yet thy latter end should greatly increase.
3. Matthew 24:14
And this gospel of the kingdom shall be preached in all the world for a witness unto all nations; and then shall the end come.
4. Matthew 24:19
And woe unto them that are with child, and to them that give suck in those days!
5. Daniel 10:14
Now I am come to make thee understand what shall befall thy people in the latter days: for yet the vision is for many days.
6. Daniel 12:13
But go thou thy way till the end be: for thou shalt rest, and stand in thy lot at the end of the days.
7. Matthew 24:37
But as the days of Noe were, so shall also the coming of the Son of man be.
8. Psalm 39:4
LORD, make me to know mine end, and the measure of my days, what it is; that I may know how frail I am.
9. Revelation 9:6
And in those days shall men seek death, and shall not find it; and shall desire to die, and death shall flee from them.
10. Revelation 11:3
And I will give power unto my two witnesses, and they shall prophesy a thousand two hundred and threescore days, clothed in sackcloth.
11. 1 John 2:18
Little children, it is the last time: and as ye have heard that antichrist shall come, even now are there many antichrists; whereby we know that it is the last time.
12. Matthew 24:6
And ye shall hear of wars and rumours of wars: see that ye be not troubled: for all these things must come to pass, but the end is not yet.
13. Daniel 2:44
And in the days of these kings shall the God of heaven set up a kingdom, which shall never be destroyed: and the kingdom shall not be left to other people, but it shall break in pieces and consume all these kingdoms, and it shall stand for ever.
14. Job 36:11
If they obey and serve him, they shall spend their days in prosperity, and their years in pleasures.
15. Luke 17:28
Likewise also as it was in the days of Lot; they did eat, they drank, they bought, they sold, they planted, they builded;
16. James 5:3
Your gold and silver is cankered; and the rust of them shall be a witness against you, and shall eat your flesh as it were fire. Ye have heaped treasure together for the last days.
17. Deuteronomy 4:32
For ask now of the days that are past, which were before thee, since the day that God created man upon the earth, and ask from the one side of heaven unto the other, whether there hath been any such thing as this great thing is, or hath been heard like it?
18. Luke 21:11
And great earthquakes shall be in divers places, and famines, and pestilences; and fearful sights and great signs shall there be from heaven.
19. Revelation 20:7
And when the thousand years are expired, Satan shall be loosed out of his prison,
20. Daniel 12:9
And he said, Go thy way, Daniel: for the words are closed up and sealed till the time of the end.
21. Deuteronomy 4:30
When thou art in tribulation, and all these things are come upon thee, even in the latter days, if thou turn to the LORD thy God, and shalt be obedient unto his voice;
22. Matthew 24:21
For then shall be great tribulation, such as was not since the beginning of the world to this time, no, nor ever shall be.
23. Ezekiel 12:23
Tell them therefore, Thus saith the Lord GOD; I will make this proverb to cease, and they shall no more use it as a proverb in Israel; but say unto them, The days are at hand, and the effect of every vision.
24. Acts 2:17
And it shall come to pass in the last days, saith God, I will pour out of my Spirit upon all flesh: and your sons and your daughters shall prophesy, and your young men shall see visions, and your old men shall dream dreams:
25. Job 42:12
So the LORD blessed the latter end of Job more than his beginning: for he had fourteen thousand sheep, and six thousand camels, and a thousand yoke of oxen, and a thousand she asses.
26. 2 Peter 3:3
Knowing this first, that there shall come in the last days scoffers, walking after their own lusts,
27. Micah 4:1
But in the last days it shall come to pass, that the mountain of the house of the LORD shall be established in the top of the mountains, and it shall be exalted above the hills; and people shall flow unto it.
28. Revelation 10:7
But in the days of the voice of the seventh angel, when he shall begin to sound, the mystery of God should be finished, as he hath declared to his servants the prophets.
29. Psalm 74:9
We see not our signs: there is no more any prophet: neither is there among us any that knoweth how long.
30. Daniel 11:40
And at the time of the end shall the king of the south push at him: and the king of the north shall come against him like a whirlwind, with chariots, and with horsemen, and with many ships; and he shall enter into the countries, and shall overflow and pass over.
31. Job 14:5
Seeing his days are determined, the number of his months are with thee, thou hast appointed his bounds that he cannot pass;
32. 1 Peter 1:20
Who verily was foreordained before the foundation of the world, but was manifest in these last times for you,
33. 2 Timothy 3:1
This know also, that in the last days perilous times shall come.
34. Revelation 2:10
Fear none of those things which thou shalt suffer: behold, the devil shall cast some of you into prison, that ye may be tried; and ye shall have tribulation ten days: be thou faithful unto death, and I will give thee a crown of life.
35. Matthew 28:20
Teaching them to observe all things whatsoever I have commanded you: and, lo, I am with you alway, even unto the end of the world. Amen.
36. Hebrews 7:3
Without father, without mother, without descent, having neither beginning of days, nor end of life; but made like unto the Son of God; abideth a priest continually.
37. Matthew 24:29
Immediately after the tribulation of those days shall the sun be darkened, and the moon shall not give her light, and the stars shall fall from heaven, and the powers of the heavens shall be shaken:
38. Daniel 12:12
Blessed is he that waiteth, and cometh to the thousand three hundred and five and thirty days.
39. Matthew 24:8
All these are the beginning of sorrows.
40. Hebrews 1:2
Hath in these last days spoken unto us by his Son, whom he hath appointed heir of all things, by whom also he made the worlds;
41. 1 Corinthians 1:8
Who shall also confirm you unto the end, that ye may be blameless in the day of our Lord Jesus Christ.
42. Ezekiel 3:16
And it came to pass at the end of seven days, that the word of the LORD came unto me, saying,
43. Revelation 16:20
And every island fled away, and the mountains were not found.
44. Matthew 24:22
And except those days should be shortened, there should no flesh be saved: but for the elect's sake those days shall be shortened.
45. Luke 21:23
But woe unto them that are with child, and to them that give suck, in those days! for there shall be great distress in the land, and wrath upon this people.
46. Luke 21:22
For these be the days of vengeance, that all things which are written may be fulfilled.
47. Amos 8:11
Behold, the days come, saith the Lord GOD, that I will send a famine in the land, not a famine of bread, nor a thirst for water, but of hearing the words of the LORD:
48. Revelation 22:10
And he saith unto me, Seal not the sayings of the prophecy of this book: for the time is at hand.
49. Isaiah 2:2
And it shall come to pass in the last days, that the mountain of the LORD'S house shall be established in the top of the mountains, and shall be exalted above the hills; and all nations shall flow unto it.
50. Daniel 12:4
But thou, O Daniel, shut up the words, and seal the book, even to the time of the end: many shall run to and fro, and knowledge shall be increased.
Online courses recommended for you:
Books recommended for you:
* As an Amazon Associate I earn from qualifying purchases.
ALSO READ: