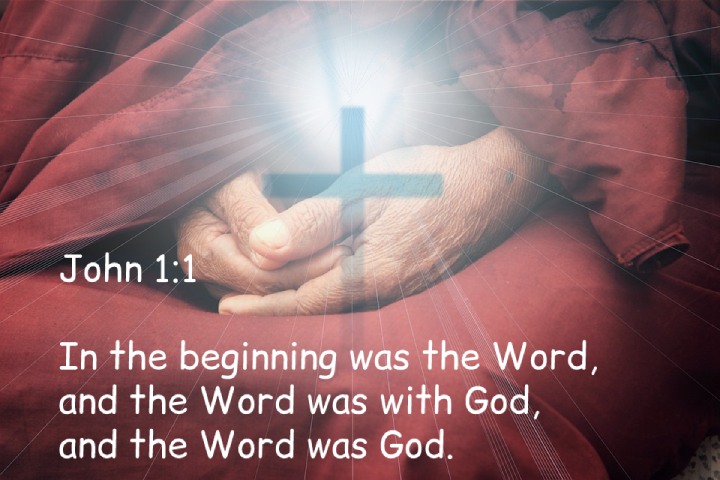 What Is Evangelism?
The word "evangelism" comes from the Greek word euangelion, which means "good news." Evangelism is simply sharing the good news of Jesus Christ with others. It is telling people about the love of God and the forgiveness that is available through faith in Jesus Christ.
Why Should We Evangelize?
Evangelism is a commandment from God. In Matthew 28:19-20, Jesus tells his disciples to "go and make disciples of all nations, baptizing them in the name of the Father and of the Son and the Holy Spirit, and teaching them to obey everything I have commanded you." We are also called to evangelize because it is an expression of our love for God. In John 14:15, Jesus says, "If you love me, you will obey what I command." Out of our love and obedience to Christ, we share the good news with others so that they may also come to know and love him.
Evangelism is also an expression of our love for others. In 2 Corinthians 5:14-15, Paul says, "For Christ's love compels us, because we are convinced that one died for all, and therefore all died. And he died for all, that those who live should no longer live for themselves but for him who died for them and was raised again." Christ loved us enough to die for us, and we should be compelled by that love to share the good news with others so that they may have eternal life.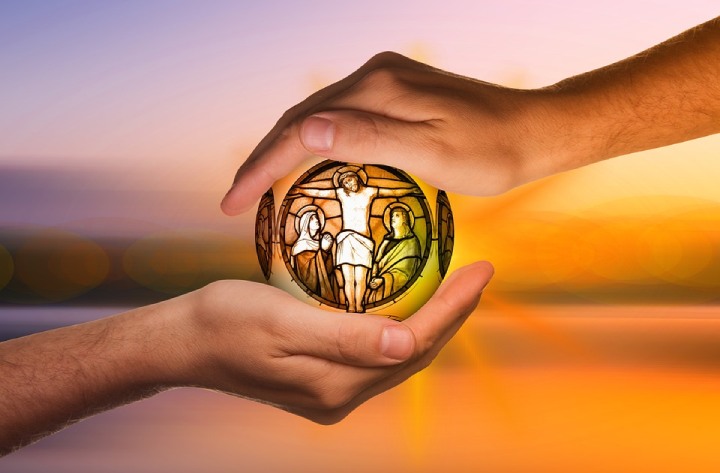 How Can We Evangelize Effectively?
Evangelism is one of the most important things Christians can do. We must share the good news of Jesus Christ with as many people as possible. However, evangelism is not always easy. It can be difficult to know what to say, or how to say it in a way that will be effective.
Here are a few tips for effective evangelism:
1. Pray for guidance and wisdom.
Ask God to give you the right words to say, and the courage to say them.
Prayer is an essential part of effective evangelism. We need to pray for those we are trying to reach, that God would open their hearts and minds to the gospel message. We also need to pray for ourselves, that we would have wisdom and courage as we share our faith.
2. Be prepared.
Know the gospel message and be able to explain it clearly.
In addition to prayer, we need to be prepared to share our faith. This means knowing what the gospel message is and being able to explain it clearly. It also means being familiar with the Bible and being able to answer questions about it. There are many resources available to help us in our preparation, including books, websites, and courses.
3. Be respectful and loving.
When we are ready to share our faith, we need to do so in a way that is respectful and loving. We should always remember that people are not rejecting us when they reject the gospel message; they are rejecting Christ himself. Therefore, we should never give up on someone or be discouraged when they don't respond positively to the gospel. Instead, we should keep praying for them and continue to look for opportunities to share Christ with them.
4. Be persistent.
Sharing your faith can be difficult, but it is important to persevere. Don't give up, and keep looking for opportunities to share the good news of Jesus Christ with others.
What is your experience with evangelism? Do you have any tips or advice on how to do it effectively? Share your thoughts in the comments!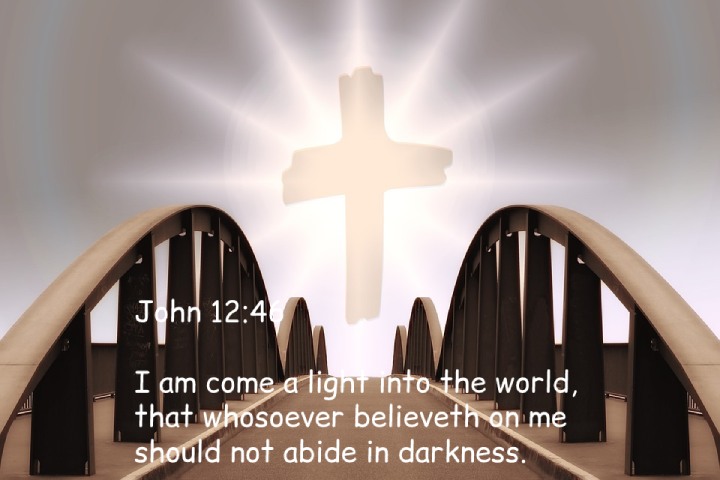 Bible Verses About Evangelism
1. Luke 9:3
And he said unto them, Take nothing for your journey, neither staves, nor scrip, neither bread, neither money; neither have two coats apiece.
2. 2 Timothy 4:5
But watch thou in all things, endure afflictions, do the work of an evangelist, make full proof of thy ministry.
3. Luke 10:8
And into whatsoever city ye enter, and they receive you, eat such things as are set before you:
4. Matthew 28:19
Go ye therefore, and teach all nations, baptizing them in the name of the Father, and of the Son, and of the Holy Ghost:
5. Acts 21:13
Then Paul answered, What mean ye to weep and to break mine heart? for I am ready not to be bound only, but also to die at Jerusalem for the name of the Lord Jesus.
6. 1 Corinthians 12:28
And God hath set some in the church, first apostles, secondarily prophets, thirdly teachers, after that miracles, then gifts of healings, helps, governments, diversities of tongues.
7. Mark 16:15
And he said unto them, Go ye into all the world, and preach the gospel to every creature.
8. 2 Thessalonians 2:14
Whereunto he called you by our gospel, to the obtaining of the glory of our Lord Jesus Christ.
9. John 1:41
He first findeth his own brother Simon, and saith unto him, We have found the Messias, which is, being interpreted, the Christ.
10. Galatians 1:8
But though we, or an angel from heaven, preach any other gospel unto you than that which we have preached unto you, let him be accursed.
11. Acts 5:42
And daily in the temple, and in every house, they ceased not to teach and preach Jesus Christ.
12. Psalm 68:11
The Lord gave the word: great was the company of those that published it.
13. Mark 6:7
And he called unto him the twelve, and began to send them forth by two and two; and gave them power over unclean spirits;
14. Ephesians 2:20
And are built upon the foundation of the apostles and prophets, Jesus Christ himself being the chief corner stone;
15. Ephesians 3:5
Which in other ages was not made known unto the sons of men, as it is now revealed unto his holy apostles and prophets by the Spirit;
16. Romans 15:20
Yea, so have I strived to preach the gospel, not where Christ was named, lest I should build upon another man's foundation:
17. John 1:1
In the beginning was the Word, and the Word was with God, and the Word was God.
18. Acts 21:8
And the next day we that were of Paul's company departed, and came unto Caesarea: and we entered into the house of Philip the evangelist, which was one of the seven; and abode with him.
19. Acts 16:10
And after he had seen the vision, immediately we endeavoured to go into Macedonia, assuredly gathering that the Lord had called us for to preach the gospel unto them.
20. Daniel 12:3
And they that be wise shall shine as the brightness of the firmament; and they that turn many to righteousness as the stars for ever and ever.
21. Colossians 4:3
Withal praying also for us, that God would open unto us a door of utterance, to speak the mystery of Christ, for which I am also in bonds:
22. Acts 21:9
And the same man had four daughters, virgins, which did prophesy.
23. Romans 12:7
Or ministry, let us wait on our ministering: or he that teacheth, on teaching;
24. Revelation 14:6
And I saw another angel fly in the midst of heaven, having the everlasting gospel to preach unto them that dwell on the earth, and to every nation, and kindred, and tongue, and people,
25. 1 Peter 1:12
Unto whom it was revealed, that not unto themselves, but unto us they did minister the things, which are now reported unto you by them that have preached the gospel unto you with the Holy Ghost sent down from heaven; which things the angels desire to look into.
26. 1 Corinthians 9:18
What is my reward then? Verily that, when I preach the gospel, I may make the gospel of Christ without charge, that I abuse not my power in the gospel.
27. Ephesians 4:12
For the perfecting of the saints, for the work of the ministry, for the edifying of the body of Christ:
28. John 12:46
I am come a light into the world, that whosoever believeth on me should not abide in darkness.
29. Ephesians 4:11
And he gave some, apostles; and some, prophets; and some, evangelists; and some, pastors and teachers;
30. 1 Corinthians 1:17
For Christ sent me not to baptize, but to preach the gospel: not with wisdom of words, lest the cross of Christ should be made of none effect.
31. Hebrews 2:4
God also bearing them witness, both with signs and wonders, and with divers miracles, and gifts of the Holy Ghost, according to his own will?
32. Matthew 24:14
And this gospel of the kingdom shall be preached in all the world for a witness unto all nations; and then shall the end come.
33. 2 Timothy 4:2
Preach the word; be instant in season, out of season; reprove, rebuke, exhort with all longsuffering and doctrine.
Online courses recommended for you:
Books recommended for you:
* As an Amazon Associate I earn from qualifying purchases.
ALSO READ: