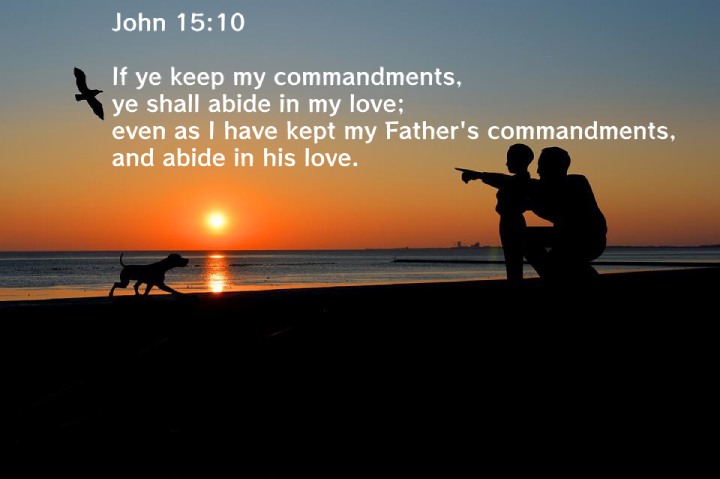 What Is The Relationship Between Father And Son?
Fathers and sons often have a close and strong relationship. They share a bond that is built on trust, love, and mutual respect. Fathers often serve as role models for their sons, teaching them how to be strong and courageous men. Sons look up to their fathers with admiration and respect, seeking their guidance and approval. In return, fathers are proud of their sons and enjoy watching them grow into adulthood. This special relationship is one that lasts a lifetime.
The father and son relationship can be complex. Sons may look to their fathers for guidance and support, but there can also be tension and conflict between the two. It is not always easy to find the right balance, but a healthy father-son relationship is important for both parties involved. There are many different ways to strengthen the bond between father and son, but it is ultimately up to each individual to decide what works best for them.
Here are some tips to help get started:
-Encourage open communication: It is important to encourage communication between father and son. This can help prevent misunderstandings and provide a chance for both parties to express their thoughts and feelings openly.
-Spend time together: Quality time is important for any relationship, but it can be especially helpful in strengthening the father-son bond. Try to find activities that both of you enjoy and make time to do them together on a regular basis.
-Respect each other's differences: It is perfectly normal for father and son to have different interests and opinions. It is important to respect each other's views and to avoid forcing your own beliefs on the other person.
-Be there for each other: Good relationships are built on trust, mutual respect, and support. Be there for your son when he needs you and try to offer advice and guidance when it is appropriate.
-Have realistic expectations: Keep in mind that no one is perfect and that father-son relationships can be complicated. Avoid putting too much pressure on yourself or your son and try to accept each other for who you are.
Fathers and sons play an important role in each other's lives. By taking the time to nurture your relationship, you can both reap the benefits of a strong and healthy bond.
What Does The Bible Say About Being A Good Father?
The Bible says that being a good father is important because fathers play a significant role in their children's lives. They provide discipline, wisdom, and love for their children, which helps them grow into responsible adults. Fathers should also spend time with their children, getting to know them and helping them grow in their faith. The Bible is clear that fathers are to be the head of their households, and they should lead their families with wisdom, strength, and love.
Ephesians 6:4 says, "Fathers, do not exasperate your children; instead, bring them up in the training and instruction of the Lord." This verse tells us that fathers should not be angry with their children or make them feel discouraged. Instead, they should train and instruct them in the ways of the Lord. This will help them to grow up to be godly adults who follow Christ.
Proverbs 22:6 says, "Train up a child in the way he should go, and when he is old he will not depart from it." This verse tells us that if we train our children in the ways of the Lord from a young age, they will continue to follow Him when they are older. This is because the values and principles that we teach our children will be engrained in their hearts and minds, and they will carry these with them throughout their lives.
Deuteronomy 6:6-7 says, "These commandments that I give you today are to be on your hearts. Impress them on your children. Talk about them when you sit at home and when you walk along the road, when you lie down and when you get up." This verse tells us that we should talk to our children about the Lord's commands all the time. We should discuss this with them when we are at home, when we are out and about, and even when we are going to bed or getting up in the morning. This will help them to always keep the Lord's commands in their minds and hearts.
Fathers, you play a vital role in your children's lives. You are their teachers, their mentors, and their examples. The Bible tells us that it is important for fathers to be good role models for their children because they will learn from what they do and say.
So make sure that you are living a life that honors God so that your children can see Christ in you. And always take time to talk to your children about the Lord, so that they can grow in their faith and relationship with Him.
Bible Verses About Father And Son Relationship
1. John 1:18
No man hath seen God at any time; the only begotten Son, which is in the bosom of the Father, he hath declared him.
2. John 1:14
And the Word was made flesh, and dwelt among us, (and we beheld his glory, the glory as of the only begotten of the Father,) full of grace and truth.
3. John 15:23
He that hateth me hateth my Father also.
4. John 15:15
Henceforth I call you not servants; for the servant knoweth not what his lord doeth: but I have called you friends; for all things that I have heard of my Father I have made known unto you.
5. Matthew 18:19
Again I say unto you, That if two of you shall agree on earth as touching any thing that they shall ask, it shall be done for them of my Father which is in heaven.
6. Matthew 11:25
At that time Jesus answered and said, I thank thee, O Father, Lord of heaven and earth, because thou hast hid these things from the wise and prudent, and hast revealed them unto babes.
7. John 15:10
If ye keep my commandments, ye shall abide in my love; even as I have kept my Father's commandments, and abide in his love.
8. Matthew 20:23
And he saith unto them, Ye shall drink indeed of my cup, and be baptized with the baptism that I am baptized with: but to sit on my right hand, and on my left, is not mine to give, but it shall be given to them for whom it is prepared of my Father.
9. John 10:18
No man taketh it from me, but I lay it down of myself. I have power to lay it down, and I have power to take it again. This commandment have I received of my Father.
10. John 6:40
And this is the will of him that sent me, that every one which seeth the Son, and believeth on him, may have everlasting life: and I will raise him up at the last day.
11. Matthew 10:32
Whosoever therefore shall confess me before men, him will I confess also before my Father which is in heaven.
12. Luke 24:49
And, behold, I send the promise of my Father upon you: but tarry ye in the city of Jerusalem, until ye be endued with power from on high.
13. Matthew 18:35
So likewise shall my heavenly Father do also unto you, if ye from your hearts forgive not every one his brother their trespasses.
14. Matthew 26:42
He went away again the second time, and prayed, saying, O my Father, if this cup may not pass away from me, except I drink it, thy will be done.
15. Revelation 14:1
And I looked, and, lo, a Lamb stood on the mount Sion, and with him an hundred forty and four thousand, having his Father's name written in their foreheads.
16. John 17:11
And now I am no more in the world, but these are in the world, and I come to thee. Holy Father, keep through thine own name those whom thou hast given me, that they may be one, as we are.
17. John 17:25
O righteous Father, the world hath not known thee: but I have known thee, and these have known that thou hast sent me.
18. John 17:1
These words spake Jesus, and lifted up his eyes to heaven, and said, Father, the hour is come; glorify thy Son, that thy Son also may glorify thee:
19. John 17:24
Father, I will that they also, whom thou hast given me, be with me where I am; that they may behold my glory, which thou hast given me: for thou lovedst me before the foundation of the world.
20. John 10:30
I and my Father are one.
21. Matthew 7:21
Not every one that saith unto me, Lord, Lord, shall enter into the kingdom of heaven; but he that doeth the will of my Father which is in heaven.
22. John 14:2
In my Father's house are many mansions: if it were not so, I would have told you. I go to prepare a place for you.
23. John 5:18
Therefore the Jews sought the more to kill him, because he not only had broken the sabbath, but said also that God was his Father, making himself equal with God.
24. Revelation 3:21
To him that overcometh will I grant to sit with me in my throne, even as I also overcame, and am set down with my Father in his throne.
25. John 11:41
Then they took away the stone from the place where the dead was laid. And Jesus lifted up his eyes, and said, Father, I thank thee that thou hast heard me.
26. Matthew 12:50
For whosoever shall do the will of my Father which is in heaven, the same is my brother, and sister, and mother.
27. John 5:43
I am come in my Father's name, and ye receive me not: if another shall come in his own name, him ye will receive.
28. Mark 14:36
And he said, Abba, Father, all things are possible unto thee; take away this cup from me: nevertheless not what I will, but what thou wilt.
29. John 14:11
Believe me that I am in the Father, and the Father in me: or else believe me for the very works' sake.
30. Revelation 1:6
And hath made us kings and priests unto God and his Father; to him be glory and dominion for ever and ever. Amen.
31. 2 John 1:3
Grace be with you, mercy, and peace, from God the Father, and from the Lord Jesus Christ, the Son of the Father, in truth and love.
32. Ephesians 1:3
Blessed be the God and Father of our Lord Jesus Christ, who hath blessed us with all spiritual blessings in heavenly places in Christ:
33. 2 Corinthians 1:3
Blessed be God, even the Father of our Lord Jesus Christ, the Father of mercies, and the God of all comfort;
34. 2 Corinthians 11:31
The God and Father of our Lord Jesus Christ, which is blessed for evermore, knoweth that I lie not.
35. John 14:10
Believest thou not that I am in the Father, and the Father in me? the words that I speak unto you I speak not of myself: but the Father that dwelleth in me, he doeth the works.
36. John 8:38
I speak that which I have seen with my Father: and ye do that which ye have seen with your father.
37. John 6:32
Then Jesus said unto them, Verily, verily, I say unto you, Moses gave you not that bread from heaven; but my Father giveth you the true bread from heaven.
38. Romans 15:6
That ye may with one mind and one mouth glorify God, even the Father of our Lord Jesus Christ.
39. Matthew 26:53
Thinkest thou that I cannot now pray to my Father, and he shall presently give me more than twelve legions of angels?
40. John 10:38
But if I do, though ye believe not me, believe the works: that ye may know, and believe, that the Father is in me, and I in him.
41. Hebrews 1:5
For unto which of the angels said he at any time, Thou art my Son, this day have I begotten thee? And again, I will be to him a Father, and he shall be to me a Son?
42. Luke 23:46
And when Jesus had cried with a loud voice, he said, Father, into thy hands I commend my spirit: and having said thus, he gave up the ghost.
43. John 12:27
Now is my soul troubled; and what shall I say? Father, save me from this hour: but for this cause came I unto this hour.
44. John 15:8
Herein is my Father glorified, that ye bear much fruit; so shall ye be my disciples.
45. John 8:54
Jesus answered, If I honour myself, my honour is nothing: it is my Father that honoureth me; of whom ye say, that he is your God:
46. John 17:21
That they all may be one; as thou, Father, art in me, and I in thee, that they also may be one in us: that the world may believe that thou hast sent me.
47. Luke 10:21
In that hour Jesus rejoiced in spirit, and said, I thank thee, O Father, Lord of heaven and earth, that thou hast hid these things from the wise and prudent, and hast revealed them unto babes: even so, Father; for so it seemed good in thy sight.
48. Colossians 1:3
We give thanks to God and the Father of our Lord Jesus Christ, praying always for you,
49. Matthew 26:29
But I say unto you, I will not drink henceforth of this fruit of the vine, until that day when I drink it new with you in my Father's kingdom.
50. Luke 23:34
Then said Jesus, Father, forgive them; for they know not what they do. And they parted his raiment, and cast lots.
51. Luke 22:29
And I appoint unto you a kingdom, as my Father hath appointed unto me;
52. Matthew 11:26
Even so, Father: for so it seemed good in thy sight.
53. Revelation 3:5
He that overcometh, the same shall be clothed in white raiment; and I will not blot out his name out of the book of life, but I will confess his name before my Father, and before his angels.
54. 1 Peter 1:3
Blessed be the God and Father of our Lord Jesus Christ, which according to his abundant mercy hath begotten us again unto a lively hope by the resurrection of Jesus Christ from the dead,
55. John 8:19
Then said they unto him, Where is thy Father? Jesus answered, Ye neither know me, nor my Father: if ye had known me, ye should have known my Father also.
56. Matthew 26:39
And he went a little further, and fell on his face, and prayed, saying, O my Father, if it be possible, let this cup pass from me: nevertheless not as I will, but as thou wilt.
57. John 14:28
Ye have heard how I said unto you, I go away, and come again unto you. If ye loved me, ye would rejoice, because I said, I go unto the Father: for my Father is greater than I.
58. John 14:21
He that hath my commandments, and keepeth them, he it is that loveth me: and he that loveth me shall be loved of my Father, and I will love him, and will manifest myself to him.
59. Matthew 25:34
Then shall the King say unto them on his right hand, Come, ye blessed of my Father, inherit the kingdom prepared for you from the foundation of the world:
60. John 10:29
My Father, which gave them me, is greater than all; and no man is able to pluck them out of my Father's hand.
61. Revelation 2:27
And he shall rule them with a rod of iron; as the vessels of a potter shall they be broken to shivers: even as I received of my Father.
62. Matthew 16:17
And Jesus answered and said unto him, Blessed art thou, Simon Barjona: for flesh and blood hath not revealed it unto thee, but my Father which is in heaven.
63. John 10:37
If I do not the works of my Father, believe me not.
64. John 15:24
If I had not done among them the works which none other man did, they had not had sin: but now have they both seen and hated both me and my Father.
65. John 12:28
Father, glorify thy name. Then came there a voice from heaven, saying, I have both glorified it, and will glorify it again.
66. Luke 22:42
Saying, Father, if thou be willing, remove this cup from me: nevertheless not my will, but thine, be done.
67. John 20:17
Jesus saith unto her, Touch me not; for I am not yet ascended to my Father: but go to my brethren, and say unto them, I ascend unto my Father, and your Father; and to my God, and your God.
68. John 10:25
Jesus answered them, I told you, and ye believed not: the works that I do in my Father's name, they bear witness of me.
69. Matthew 18:10
Take heed that ye despise not one of these little ones; for I say unto you, That in heaven their angels do always behold the face of my Father which is in heaven.
70. John 2:16
And said unto them that sold doves, Take these things hence; make not my Father's house an house of merchandise.
71. Matthew 15:13
But he answered and said, Every plant, which my heavenly Father hath not planted, shall be rooted up.
72. John 14:23
Jesus answered and said unto him, If a man love me, he will keep my words: and my Father will love him, and we will come unto him, and make our abode with him.
73. Matthew 10:33
But whosoever shall deny me before men, him will I also deny before my Father which is in heaven.
74. John 14:20
At that day ye shall know that I am in my Father, and ye in me, and I in you.
75. John 5:17
But Jesus answered them, My Father worketh hitherto, and I work.
76. John 14:7
If ye had known me, ye should have known my Father also: and from henceforth ye know him, and have seen him.
77. John 17:5
And now, O Father, glorify thou me with thine own self with the glory which I had with thee before the world was.
78. John 8:49
Jesus answered, I have not a devil; but I honour my Father, and ye do dishonour me.
79. Matthew 11:27
All things are delivered unto me of my Father: and no man knoweth the Son, but the Father; neither knoweth any man the Father, save the Son, and he to whomsoever the Son will reveal him.