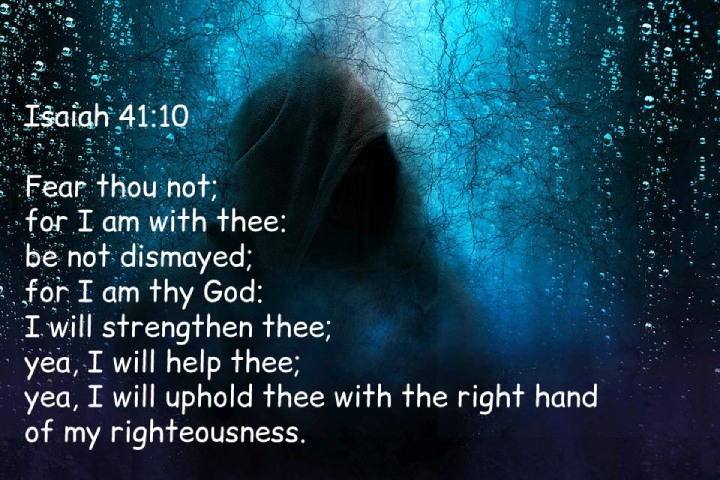 People are often afraid of things that they do not understand. This is especially true when it comes to the Bible. Some people are afraid to read the Bible because they think it will be too difficult to understand. Others are afraid to read it because they think it will be full of boring stories and dry facts. However, the Bible is actually a very interesting book that can provide comfort and hope in times of trouble.
The best way to overcome fear and worry is to trust in God. He knows what you are going through and he will help you if you ask him for help. The Bible is full of verses that tell us not to be afraid or worried. For example, Matthew 6:34 says, "Therefore do not worry about tomorrow, for tomorrow will worry about itself. Each day has enough trouble of its own." This verse tells us that we should not worry about what tomorrow will bring. Instead, we should focus on today and trust that God will take care of us.
If you are feeling afraid or worried, take some time to read the Bible. You might be surprised at how much comfort and hope it can provide.
In Matthew 6:25-34, Jesus tells us not to worry about anything. He says that worry does not add a single day to our lives and that we should instead focus on God, who will take care of us.
In Philippians 4:6-7, Paul tells us not to be anxious about anything, but to pray and give thanks to God in all circumstances. This is because God loves us and knows what we need before we even ask him.
So, next time you're feeling worried or anxious, remember what the Bible has to say. Take a deep breath and trust that God is in control. He will never let you down.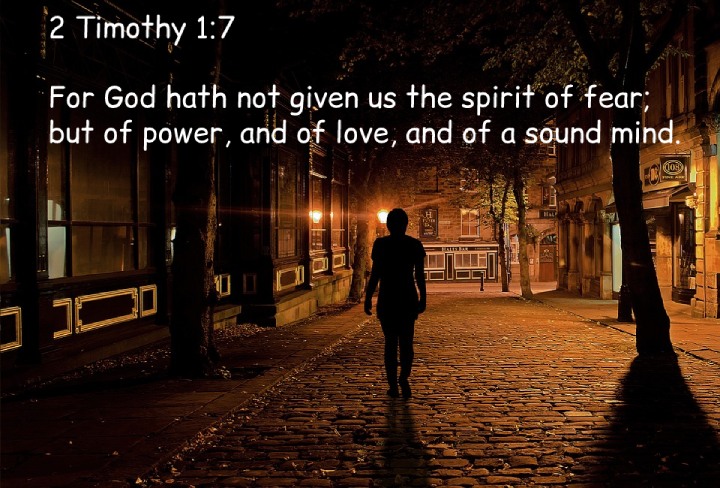 Bible Verses About Fear And Worry
1. Job 3:25
For the thing which I greatly feared is come upon me, and that which I was afraid of is come unto me.
2. Matthew 10:19
But when they deliver you up, take no thought how or what ye shall speak: for it shall be given you in that same hour what ye shall speak.
3. Luke 12:4
And I say unto you my friends, Be not afraid of them that kill the body, and after that have no more that they can do.
4. Psalm 56:3
What time I am afraid, I will trust in thee.
5. Matthew 6:25
Therefore I say unto you, Take no thought for your life, what ye shall eat, or what ye shall drink; nor yet for your body, what ye shall put on. Is not the life more than meat, and the body than raiment?
6. Proverbs 23:17
Let not thine heart envy sinners: but be thou in the fear of the LORD all the day long.
7. Lamentations 3:57
Thou drewest near in the day that I called upon thee: thou saidst, Fear not.
8. Luke 8:50
But when Jesus heard it, he answered him, saying, Fear not: believe only, and she shall be made whole.
9. 2 Timothy 1:7
For God hath not given us the spirit of fear; but of power, and of love, and of a sound mind.
10. Matthew 6:34
Take therefore no thought for the morrow: for the morrow shall take thought for the things of itself. Sufficient unto the day is the evil thereof.
11. Mark 5:36
As soon as Jesus heard the word that was spoken, he saith unto the ruler of the synagogue, Be not afraid, only believe.
12. Psalm 118:6
The LORD is on my side; I will not fear: what can man do unto me?
13. Matthew 10:31
Fear ye not therefore, ye are of more value than many sparrows.
14. 1 Peter 5:7
Casting all your care upon him; for he careth for you.
15. Hebrews 13:6
So that we may boldly say, The Lord is my helper, and I will not fear what man shall do unto me.
16. Psalm 49:16
Be not thou afraid when one is made rich, when the glory of his house is increased;
17. Acts 18:9
Then spake the Lord to Paul in the night by a vision, Be not afraid, but speak, and hold not thy peace:
18. Deuteronomy 20:8
And the officers shall speak further unto the people, and they shall say, What man is there that is fearful and fainthearted? let him go and return unto his house, lest his brethren's heart faint as well as his heart.
19. Proverbs 3:25
Be not afraid of sudden fear, neither of the desolation of the wicked, when it cometh.
20. Isaiah 7:4
And say unto him, Take heed, and be quiet; fear not, neither be fainthearted for the two tails of these smoking firebrands, for the fierce anger of Rezin with Syria, and of the son of Remaliah.
21. Isaiah 57:11
And of whom hast thou been afraid or feared, that thou hast lied, and hast not remembered me, nor laid it to thy heart? have not I held my peace even of old, and thou fearest me not?
22. Daniel 10:19
And said, O man greatly beloved, fear not: peace be unto thee, be strong, yea, be strong. And when he had spoken unto me, I was strengthened, and said, Let my lord speak; for thou hast strengthened me.
23. Philippians 4:6
Be careful for nothing; but in every thing by prayer and supplication with thanksgiving let your requests be made known unto God.
24. Ruth 3:11
And now, my daughter, fear not; I will do to thee all that thou requirest: for all the city of my people doth know that thou art a virtuous woman.
25. Matthew 6:27
Which of you by taking thought can add one cubit unto his stature?
26. Luke 12:32
Fear not, little flock; for it is your Father's good pleasure to give you the kingdom.
27. Isaiah 41:10
Fear thou not; for I am with thee: be not dismayed; for I am thy God: I will strengthen thee; yea, I will help thee; yea, I will uphold thee with the right hand of my righteousness.
28. Luke 12:11
And when they bring you unto the synagogues, and unto magistrates, and powers, take ye no thought how or what thing ye shall answer, or what ye shall say:
29. Psalm 112:7
He shall not be afraid of evil tidings: his heart is fixed, trusting in the LORD.
30. Luke 12:29
And seek not ye what ye shall eat, or what ye shall drink, neither be ye of doubtful mind.
31. Deuteronomy 1:29
Then I said unto you, Dread not, neither be afraid of them.
32. Matthew 10:28
And fear not them which kill the body, but are not able to kill the soul: but rather fear him which is able to destroy both soul and body in hell.
33. Matthew 14:27
But straightway Jesus spake unto them, saying, Be of good cheer; it is I; be not afraid.
34. Isaiah 54:14
In righteousness shalt thou be established: thou shalt be far from oppression; for thou shalt not fear: and from terror; for it shall not come near thee.
35. Jeremiah 42:16
Then it shall come to pass, that the sword, which ye feared, shall overtake you there in the land of Egypt, and the famine, whereof ye were afraid, shall follow close after you there in Egypt; and there ye shall die.
36. Psalm 91:5
Thou shalt not be afraid for the terror by night; nor for the arrow that flieth by day;
37. Mark 6:50
For they all saw him, and were troubled. And immediately he talked with them, and saith unto them, Be of good cheer: it is I; be not afraid.
38. Jeremiah 1:8
Be not afraid of their faces: for I am with thee to deliver thee, saith the LORD.
39. Galatians 4:11
I am afraid of you, lest I have bestowed upon you labour in vain.
40. Proverbs 29:25
The fear of man bringeth a snare: but whoso putteth his trust in the LORD shall be safe.
41. Matthew 6:31
Therefore take no thought, saying, What shall we eat? or, What shall we drink? or, Wherewithal shall we be clothed?
42. John 6:20
But he saith unto them, It is I; be not afraid.
43. Psalm 94:19
In the multitude of my thoughts within me thy comforts delight my soul.
44. John 14:1
Let not your heart be troubled: ye believe in God, believe also in me.
45. Proverbs 3:24
When thou liest down, thou shalt not be afraid: yea, thou shalt lie down, and thy sleep shall be sweet.
46. Isaiah 35:4
Say to them that are of a fearful heart, Be strong, fear not: behold, your God will come with vengeance, even God with a recompence; he will come and save you.
47. Proverbs 31:21
She is not afraid of the snow for her household: for all her household are clothed with scarlet.
48. 1 Peter 3:14
But and if ye suffer for righteousness' sake, happy are ye: and be not afraid of their terror, neither be troubled;
Online courses recommended for you:
Books recommended for you:
* As an Amazon Associate I earn from qualifying purchases.
ALSO READ: