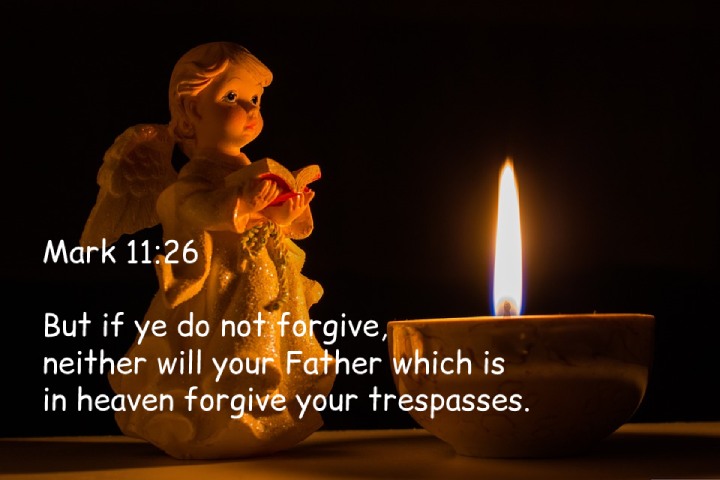 When it comes to forgiveness, we often think only of forgiving others. However, it is just as important to forgive yourself. Forgiving yourself can be one of the hardest things to do, but it is so important for your mental and emotional well-being.
It is often said that forgiveness is a choice. But what does it mean to choose to forgive yourself?
Self-forgiveness can be defined as the decision to let go of negative feelings and thoughts towards oneself for past mistakes or perceived shortcomings. This means accepting yourself and moving on from the pain of the past.
There are many benefits to forgiving yourself. It can lead to improved mental and physical health, increased self-esteem, and more satisfying relationships. Forgiving yourself can also help you move on from your mistakes and become a better person.
If you're struggling to forgive yourself, it's important to remember that everyone makes mistakes. We all have things in our past that we're not proud of. What's important is that you learn from your mistakes and become a better person as a result.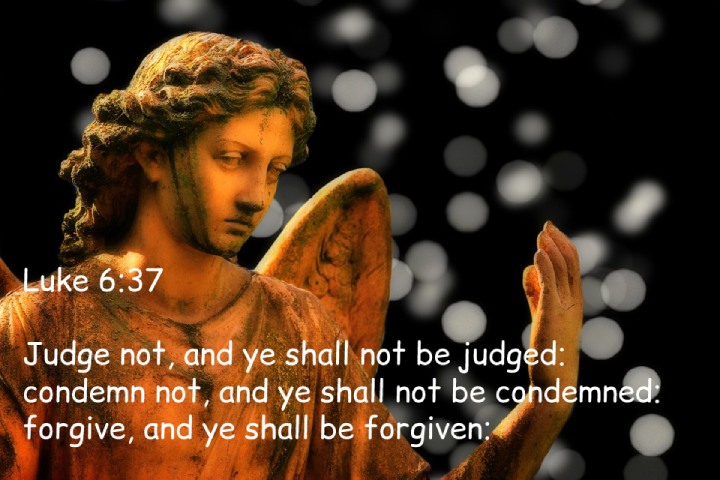 How Do You Forgive Yourself?
There are many reasons why you may need to forgive yourself. Maybe you made a mistake at work or said something you didn't mean to a friend. Maybe you did something you're not proud of in your past. Whatever the reason, it's important to learn how to forgive yourself so that you can move on with your life.
There are a few things you can do to start forgiving yourself:
1. Acknowledge your mistakes.
Denying or downplaying your mistakes will only make it harder to forgive yourself. Accepting that you've made mistakes is an important step in the forgiveness process.
2. Be kind to yourself.
Beating yourself up will only make it harder to forgive yourself. Talk to yourself in a compassionate and understanding way. Remind yourself that everyone makes mistakes and that you're not perfect.
3. Let go of the past.
Forgiving yourself means moving on from your mistakes. Don't dwell on what's happened in the past. Instead, focus on the present and the future.
4. Take Action.
If you're having trouble forgiving yourself, it might help to take action. This could mean apologizing to someone you've hurt, making amends, or doing something nice for yourself. Taking action can help you feel better about yourself and your past mistakes.
5. Seek Professional Help.
If you're struggling to forgive yourself, it might be helpful to seek professional help from a therapist or counselor. They can help you work through your feelings and develop a plan for moving forward.
Forgiving yourself is not always easy, but it's an important step in healing from your past mistakes. By taking the above steps, you can start on the path to self-forgiveness and a better future.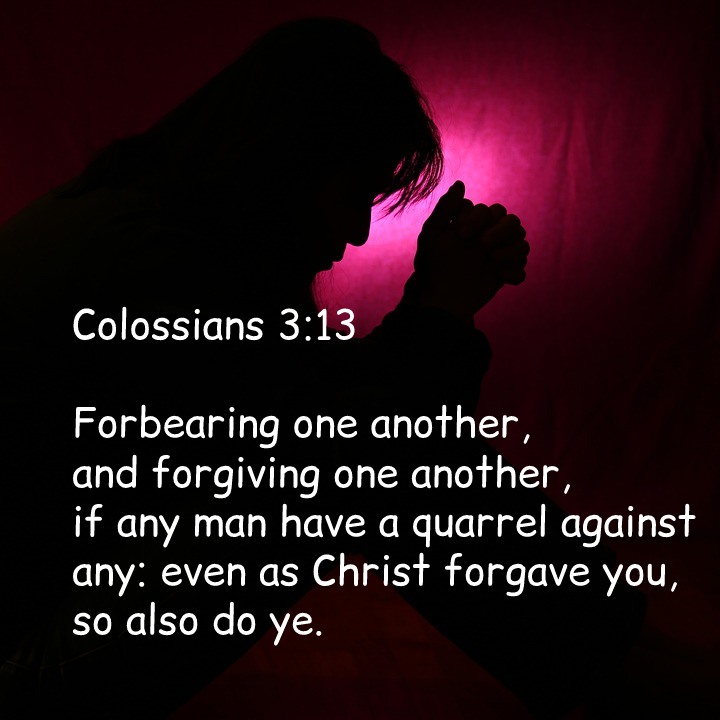 Bible Verses About Forgiving Yourself
1. 1 John 1:8
If we say that we have no sin, we deceive ourselves, and the truth is not in us.
2. John 8:11
She said, No man, Lord. And Jesus said unto her, Neither do I condemn thee: go, and sin no more.
3. Leviticus 26:40
If they shall confess their iniquity, and the iniquity of their fathers, with their trespass which they trespassed against me, and that also they have walked contrary unto me;
4. Luke 6:37
Judge not, and ye shall not be judged: condemn not, and ye shall not be condemned: forgive, and ye shall be forgiven:
5. Romans 12:16
Be of the same mind one toward another. Mind not high things, but condescend to men of low estate. Be not wise in your own conceits.
6. Exodus 23:21
Beware of him, and obey his voice, provoke him not; for he will not pardon your transgressions: for my name is in him.
7. Luke 17:3
Take heed to yourselves: If thy brother trespass against thee, rebuke him; and if he repent, forgive him.
8. Proverbs 6:3
Do this now, my son, and deliver thyself, when thou art come into the hand of thy friend; go, humble thyself, and make sure thy friend.
9. 1 John 1:10
If we say that we have not sinned, we make him a liar, and his word is not in us.
10. Ephesians 4:32
And be ye kind one to another, tenderhearted, forgiving one another, even as God for Christ's sake hath forgiven you.
11. 2 Corinthians 12:13
For what is it wherein ye were inferior to other churches, except it be that I myself was not burdensome to you? forgive me this wrong.
12. Daniel 9:19
O Lord, hear; O Lord, forgive; O Lord, hearken and do; defer not, for thine own sake, O my God: for thy city and thy people are called by thy name.
13. Psalm 32:5
I acknowledged my sin unto thee, and mine iniquity have I not hid. I said, I will confess my transgressions unto the LORD; and thou forgavest the iniquity of my sin. Selah.
14. 1 John 5:16
If any man see his brother sin a sin which is not unto death, he shall ask, and he shall give him life for them that sin not unto death. There is a sin unto death: I do not say that he shall pray for it.
15. Matthew 7:2
For with what judgment ye judge, ye shall be judged: and with what measure ye mete, it shall be measured to you again.
16. James 5:20
Let him know, that he which converteth the sinner from the error of his way shall save a soul from death, and shall hide a multitude of sins.
17. Matthew 5:24
Leave there thy gift before the altar, and go thy way; first be reconciled to thy brother, and then come and offer thy gift.
18. Colossians 3:13
Forbearing one another, and forgiving one another, if any man have a quarrel against any: even as Christ forgave you, so also do ye.
19. Isaiah 43:25
I, even I, am he that blotteth out thy transgressions for mine own sake, and will not remember thy sins.
20. Matthew 6:15
But if ye forgive not men their trespasses, neither will your Father forgive your trespasses.
21. Ephesians 4:26
Be ye angry, and sin not: let not the sun go down upon your wrath:
22. Matthew 18:15
Moreover if thy brother shall trespass against thee, go and tell him his fault between thee and him alone: if he shall hear thee, thou hast gained thy brother.
23. Matthew 5:44
But I say unto you, Love your enemies, bless them that curse you, do good to them that hate you, and pray for them which despitefully use you, and persecute you;
24. Acts 2:38
Then Peter said unto them, Repent, and be baptized every one of you in the name of Jesus Christ for the remission of sins, and ye shall receive the gift of the Holy Ghost.
25. Psalm 79:9
Help us, O God of our salvation, for the glory of thy name: and deliver us, and purge away our sins, for thy name's sake.
26. Leviticus 16:30
For on that day shall the priest make an atonement for you, to cleanse you, that ye may be clean from all your sins before the LORD.
27. Acts 26:18
To open their eyes, and to turn them from darkness to light, and from the power of Satan unto God, that they may receive forgiveness of sins, and inheritance among them which are sanctified by faith that is in me.
28. 1 John 1:9
If we confess our sins, he is faithful and just to forgive us our sins, and to cleanse us from all unrighteousness.
29. Psalm 19:12
Who can understand his errors? cleanse thou me from secret faults.
30. Ephesians 4:27
Neither give place to the devil.
31. James 5:15
And the prayer of faith shall save the sick, and the Lord shall raise him up; and if he have committed sins, they shall be forgiven him.
32. Mark 11:26
But if ye do not forgive, neither will your Father which is in heaven forgive your trespasses.
33. Acts 3:19
Repent ye therefore, and be converted, that your sins may be blotted out, when the times of refreshing shall come from the presence of the Lord;
34. Matthew 5:7
Blessed are the merciful: for they shall obtain mercy.
35. Matthew 6:14
For if ye forgive men their trespasses, your heavenly Father will also forgive you:
36. 1 Peter 4:8
And above all things have fervent charity among yourselves: for charity shall cover the multitude of sins.
37. Matthew 6:12
And forgive us our debts, as we forgive our debtors.
38. Lamentations 3:42
We have transgressed and have rebelled: thou hast not pardoned.
39. Exodus 32:32
Yet now, if thou wilt forgive their sin?; and if not, blot me, I pray thee, out of thy book which thou hast written.
40. 1 Kings 8:36
Then hear thou in heaven, and forgive the sin of thy servants, and of thy people Israel, that thou teach them the good way wherein they should walk, and give rain upon thy land, which thou hast given to thy people for an inheritance.
41. 2 Corinthians 2:7
So that contrariwise ye ought rather to forgive him, and comfort him, lest perhaps such a one should be swallowed up with overmuch sorrow.
42. Galatians 6:1
Brethren, if a man be overtaken in a fault, ye which are spiritual, restore such an one in the spirit of meekness; considering thyself, lest thou also be tempted.
Online courses recommended for you:
Books recommended for you:
ALSO READ: