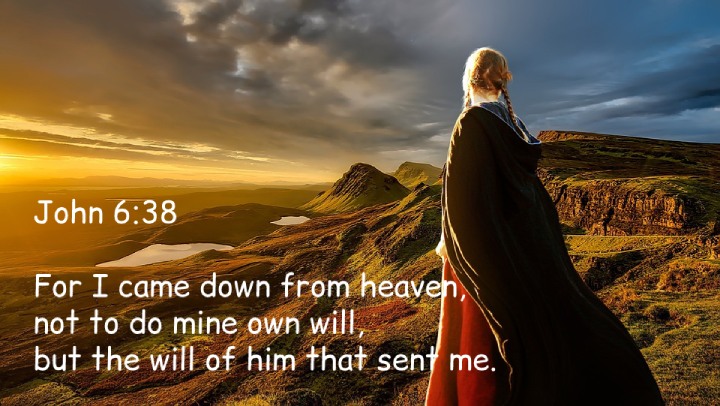 Free will is the freedom to choose between different possible courses of action. It is closely linked to the concepts of responsibility, guilt, sin, and other judgements which apply only to actions which are freely chosen.
Free will, according to many philosophical theories, is the ability to make choices that are not determined by prior causes. This means that individuals have some control over their own destiny and can choose which actions to take, without being predetermined by outside forces. Some argue that free will is an illusion; however, others maintain that it's an important part of our ethical and moral lives.
The concept of free will is important in many religions and ethical systems. For example, it is a central tenet of Christianity that humans have free will and are responsible for their own actions.
There are many philosophical and religious arguments for and against free will. These arguments are complex and can be difficult to understand. However, the concept of free will is important to many people, and the debate is likely to continue for many years to come.
For one, it's important to understand what is meant by "determinism." This is the belief that all events are causally determined by prior events; in other words, that everything happens for a specific reason and we have no control over the future. If determinism is true, then free will cannot exist because our choices would already be predetermined.
However, not all philosophers agree that determinism is true. Some argue that there is indeterminism, which is the belief that some events are not determined by prior causes. This means that individuals do have some control over their own destiny and can choose which actions to take. Therefore, free will might be possible after all.
The debate about free will is complex and ongoing, but it's an important issue to consider when thinking about our ethical and moral lives. It's worth taking the time to understand the different arguments for and against free will so that you can make up your own mind about this important philosophical question.
What is your view on free will? Do you think it exists? If so, do you think it is unlimited or limited in some way? Let us know in the comments below.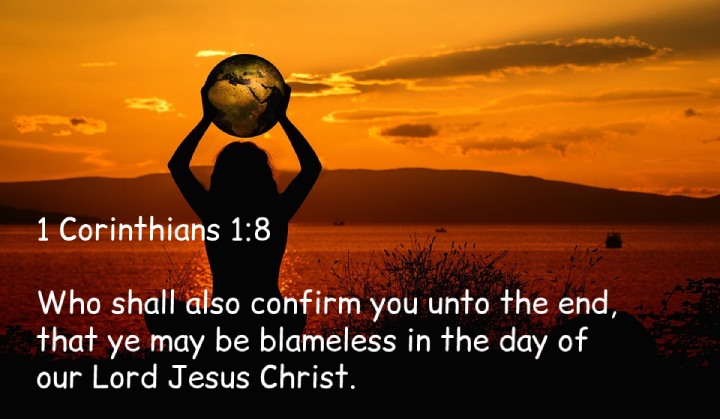 Bible Verses About Free Will
1. Hebrews 10:10
By the which will we are sanctified through the offering of the body of Jesus Christ once for all.
2. Ephesians 6:8
Knowing that whatsoever good thing any man doeth, the same shall he receive of the Lord, whether he be bond or free.
3. James 4:15
For that ye ought to say, If the Lord will, we shall live, and do this, or that.
4. Ezra 1:4
And whosoever remaineth in any place where he sojourneth, let the men of his place help him with silver, and with gold, and with goods, and with beasts, beside the freewill offering for the house of God that is in Jerusalem.
5. John 6:38
For I came down from heaven, not to do mine own will, but the will of him that sent me.
6. Isaiah 52:3
For thus saith the LORD, Ye have sold yourselves for nought; and ye shall be redeemed without money.
7. Ezekiel 46:12
Now when the prince shall prepare a voluntary burnt offering or peace offerings voluntarily unto the LORD, one shall then open him the gate that looketh toward the east, and he shall prepare his burnt offering and his peace offerings, as he did on the sabbath day: then he shall go forth; and after his going forth one shall shut the gate.
8. John 10:18
No man taketh it from me, but I lay it down of myself. I have power to lay it down, and I have power to take it again. This commandment have I received of my Father.
9. Romans 5:9
Much more then, being now justified by his blood, we shall be saved from wrath through him.
10. Psalm 119:108
Accept, I beseech thee, the freewill offerings of my mouth, O LORD, and teach me thy judgments.
11. 2 Corinthians 8:3
For to their power, I bear record, yea, and beyond their power they were willing of themselves;
12. Leviticus 7:16
But if the sacrifice of his offering be a vow, or a voluntary offering, it shall be eaten the same day that he offereth his sacrifice: and on the morrow also the remainder of it shall be eaten:
13. Deuteronomy 23:23
That which is gone out of thy lips thou shalt keep and perform; even a freewill offering, according as thou hast vowed unto the LORD thy God, which thou hast promised with thy mouth.
14. Ezra 3:5
And afterward offered the continual burnt offering, both of the new moons, and of all the set feasts of the LORD that were consecrated, and of every one that willingly offered a freewill offering unto the LORD.
15. Philemon 1:14
But without thy mind would I do nothing; that thy benefit should not be as it were of necessity, but willingly.
16. 1 Peter 2:16
As free, and not using your liberty for a cloke of maliciousness, but as the servants of God.
17. Deuteronomy 16:10
And thou shalt keep the feast of weeks unto the LORD thy God with a tribute of a freewill offering of thine hand, which thou shalt give unto the LORD thy God, according as the LORD thy God hath blessed thee:
18. James 2:12
So speak ye, and so do, as they that shall be judged by the law of liberty.
19. Numbers 29:39
These things ye shall do unto the LORD in your set feasts, beside your vows, and your freewill offerings, for your burnt offerings, and for your meat offerings, and for your drink offerings, and for your peace offerings.
20. Romans 6:18
Being then made free from sin, ye became the servants of righteousness.
21. Romans 8:2
For the law of the Spirit of life in Christ Jesus hath made me free from the law of sin and death.
22. Romans 8:21
Because the creature itself also shall be delivered from the bondage of corruption into the glorious liberty of the children of God.
23. Exodus 35:29
The children of Israel brought a willing offering unto the LORD, every man and woman, whose heart made them willing to bring for all manner of work, which the LORD had commanded to be made by the hand of Moses.
24. Psalm 31:4
Pull me out of the net that they have laid privily for me: for thou art my strength.
25. John 8:32
And ye shall know the truth, and the truth shall make you free.
26. Philippians 2:13
For it is God which worketh in you both to will and to do of his good pleasure.
27. Amos 4:5
And offer a sacrifice of thanksgiving with leaven, and proclaim and publish the free offerings: for this liketh you, O ye children of Israel, saith the Lord GOD.
28. Ezra 7:13
I make a decree, that all they of the people of Israel, and of his priests and Levites, in my realm, which are minded of their own freewill to go up to Jerusalem, go with thee.
29. 1 Corinthians 1:8
Who shall also confirm you unto the end, that ye may be blameless in the day of our Lord Jesus Christ.
30. Psalm 110:3
Thy people shall be willing in the day of thy power, in the beauties of holiness from the womb of the morning: thou hast the dew of thy youth.
31. Galatians 5:1
Stand fast therefore in the liberty wherewith Christ hath made us free, and be not entangled again with the yoke of bondage.
32. Ezra 2:68
And some of the chief of the fathers, when they came to the house of the LORD which is at Jerusalem, offered freely for the house of God to set it up in his place:
33. 2 Corinthians 3:17
Now the Lord is that Spirit: and where the Spirit of the Lord is, there is liberty.
34. Galatians 5:13
For, brethren, ye have been called unto liberty; only use not liberty for an occasion to the flesh, but by love serve one another.
35. Ezra 8:28
And I said unto them, Ye are holy unto the LORD; the vessels are holy also; and the silver and the gold are a freewill offering unto the LORD God of your fathers.
36. Galatians 2:16
Knowing that a man is not justified by the works of the law, but by the faith of Jesus Christ, even we have believed in Jesus Christ, that we might be justified by the faith of Christ, and not by the works of the law: for by the works of the law shall no flesh be justified.
37. Galatians 1:4
Who gave himself for our sins, that he might deliver us from this present evil world, according to the will of God and our Father:
38. 1 Corinthians 7:22
For he that is called in the Lord, being a servant, is the Lord's freeman: likewise also he that is called, being free, is Christ's servant.
39. 2 Chronicles 31:14
And Kore the son of Imnah the Levite, the porter toward the east, was over the freewill offerings of God, to distribute the oblations of the LORD, and the most holy things.
40. John 8:36
If the Son therefore shall make you free, ye shall be free indeed.
41. Ephesians 2:8
For by grace are ye saved through faith; and that not of yourselves: it is the gift of God:
42. Psalm 54:6
I will freely sacrifice unto thee: I will praise thy name, O LORD; for it is good.
43. Exodus 36:3
And they received of Moses all the offering, which the children of Israel had brought for the work of the service of the sanctuary, to make it withal. And they brought yet unto him free offerings every morning.
44. Leviticus 22:23
Either a bullock or a lamb that hath any thing superfluous or lacking in his parts, that mayest thou offer for a freewill offering; but for a vow it shall not be accepted.
Online courses recommended for you:
Books recommended for you:
* As an Amazon Associate I earn from qualifying purchases.
ALSO READ: