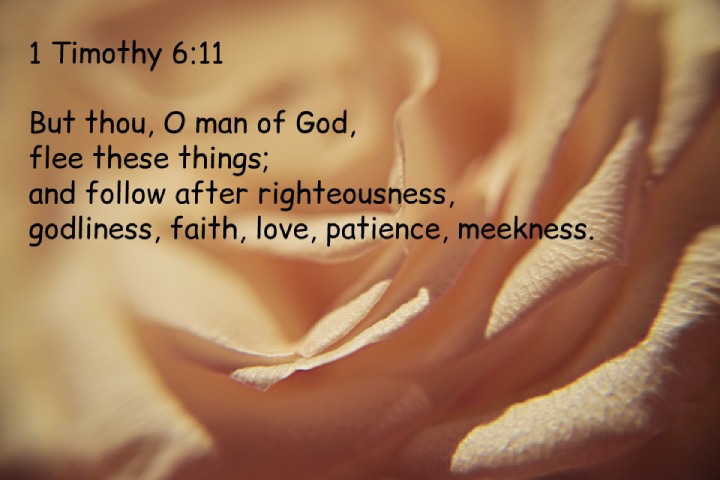 What Does The Bible Say About Gentleness?
The Bible speaks quite a bit about gentleness. In fact, one of the fruits of the Spirit is gentleness (Galatians 5:22-23). We are told in 2 Timothy 2:24 to be "gentle toward all."
There are many examples of gentleness in Scripture. One that stands out is when Jesus washes the feet of His disciples (John 13:1-17). This act would have been considered very humble and subservient, but Jesus did it as an example for His followers. He wanted them to know that they should be gentle with others, even those who are considered "lower" than them.
Gentleness is also a character trait of God. In Psalm 145:8 we read, "The LORD is gracious and compassionate, slow to anger and rich in love." This shows us that even though God is holy and just, He is also gentle and loving. We see His gentleness throughout Scripture, especially in the way He deals with sinners. He is always willing to forgive and give people another chance (1 John 1:9).
So, what does it mean to be gentle? To be gentle is to be kind, patient, and humble. It means not being quick to anger or judge others. It means being loving and compassionate. If we want to follow the example of Jesus, then we need to be gentle with those around us.
Gentleness is often thought of as a weakness, but the Bible shows us that it is actually a strength. It takes more strength to be gentle than it does to be harsh. When we are faced with difficult situations, it is easy to lash out in anger. But it takes more self-control to respond with gentleness.
Gentleness is also an important part of our witness for Christ. When people see us responding to difficult situations with gentleness, it shows them that we have the power of the Holy Spirit living in us. It is a testimony to the grace of God.
So if you want to grow in your faith, make an effort to be more gentle with others. It will not only please God, but it will also help you to become more like Christ.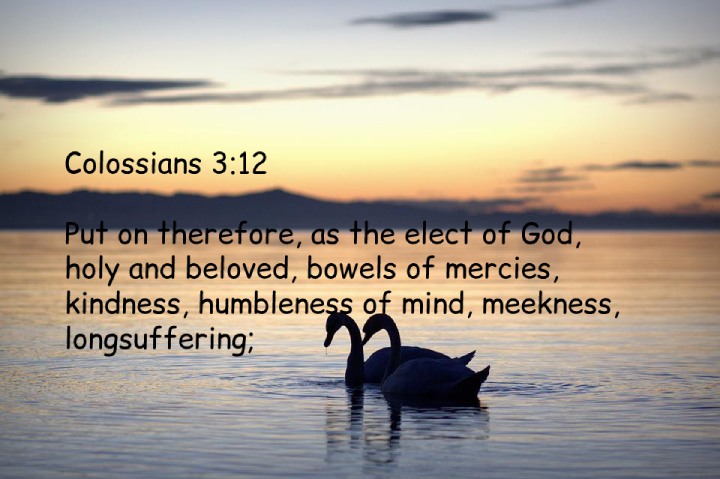 Bible Verses About Gentleness
1. 1 Thessalonians 2:7
But we were gentle among you, even as a nurse cherisheth her children:
2. 1 Timothy 6:11
But thou, O man of God, flee these things; and follow after righteousness, godliness, faith, love, patience, meekness.
3. Galatians 6:1
Brethren, if a man be overtaken in a fault, ye which are spiritual, restore such an one in the spirit of meekness; considering thyself, lest thou also be tempted.
4. James 3:17
But the wisdom that is from above is first pure, then peaceable, gentle, and easy to be intreated, full of mercy and good fruits, without partiality, and without hypocrisy.
5. Acts 2:38
Then Peter said unto them, Repent, and be baptized every one of you in the name of Jesus Christ for the remission of sins, and ye shall receive the gift of the Holy Ghost.
6. Proverbs 15:1
A soft answer turneth away wrath: but grievous words stir up anger.
7. Galatians 5:23
Meekness, temperance: against such there is no law.
8. Matthew 5:5
Blessed are the meek: for they shall inherit the earth.
9. Isaiah 63:15
Look down from heaven, and behold from the habitation of thy holiness and of thy glory: where is thy zeal and thy strength, the sounding of thy bowels and of thy mercies toward me? are they restrained?
10. Hebrews 5:2
Who can have compassion on the ignorant, and on them that are out of the way; for that he himself also is compassed with infirmity.
11. 2 Corinthians 10:1
Now I Paul myself beseech you by the meekness and gentleness of Christ, who in presence am base among you, but being absent am bold toward you:
12. Proverbs 26:17
He that passeth by, and meddleth with strife belonging not to him, is like one that taketh a dog by the ears.
13. Philippians 2:1
If there be therefore any consolation in Christ, if any comfort of love, if any fellowship of the Spirit, if any bowels and mercies,
14. Zechariah 9:9
Rejoice greatly, O daughter of Zion; shout, O daughter of Jerusalem: behold, thy King cometh unto thee: he is just, and having salvation; lowly, and riding upon an ass, and upon a colt the foal of an ass.
15. Romans 2:4
Or despisest thou the riches of his goodness and forbearance and longsuffering; not knowing that the goodness of God leadeth thee to repentance?
16. Ephesians 4:2
With all lowliness and meekness, with longsuffering, forbearing one another in love;
17. Romans 15:7
Wherefore receive ye one another, as Christ also received us to the glory of God.
18. Isaiah 40:11
He shall feed his flock like a shepherd: he shall gather the lambs with his arm, and carry them in his bosom, and shall gently lead those that are with young.
19. Colossians 3:12
Put on therefore, as the elect of God, holy and beloved, bowels of mercies, kindness, humbleness of mind, meekness, longsuffering;
20. Isaiah 54:8
In a little wrath I hid my face from thee for a moment; but with everlasting kindness will I have mercy on thee, saith the LORD thy Redeemer.
21. 1 Kings 19:12
And after the earthquake a fire; but the LORD was not in the fire: and after the fire a still small voice.
22. Philippians 4:5
Let your moderation be known unto all men. The Lord is at hand.
23. Ephesians 4:32
And be ye kind one to another, tenderhearted, forgiving one another, even as God for Christ's sake hath forgiven you.
24. Proverbs 25:15
By long forbearing is a prince persuaded, and a soft tongue breaketh the bone.
25. Matthew 11:29
Take my yoke upon you, and learn of me; for I am meek and lowly in heart: and ye shall find rest unto your souls.
Online courses recommended for you:
Books recommended for you:
* As an Amazon Associate I earn from qualifying purchases.
ALSO READ: