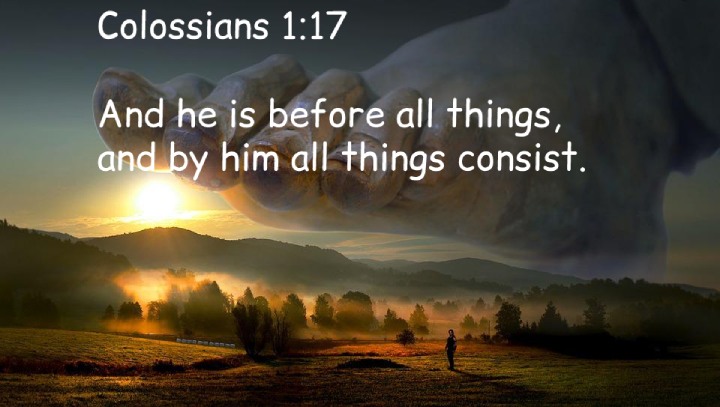 As human beings, we often feel like we are in control of our lives. We make decisions and choices that we think will lead us to happiness and success. But the truth is, we are not in control. No matter how much we plan and prepare, there are always things that happen that are beyond our control. And that's okay!
God is in control. He knows what's best for us, even when we don't. So when things happen that are out of our control, we can trust that God has a plan. And it will all work out for His glory and our good.
God is in control. This simple statement can bring comfort amid difficult times, or it can be a source of great comfort when things are going well. It is a reminder that no matter what happens in this world, God is still in charge. When we face trials and tribulations, it can be easy to feel like we are alone and that nobody understands what we are going through. However, knowing that God is in control can help us to realize that He does understand and that He will never leave us alone. We can rest assured that He will work everything out for our good.
Amid difficulties, we may not always see how God is working, but we can trust that He is. We can trust that He knows what He is doing and that He has a plan for our lives. Sometimes His plan may not be clear to us, but we can trust that He knows what He is doing. No matter what happens in this world, we can always know that God is in control. This knowledge can bring us great comfort and peace.
Now, this doesn't mean that we should just sit back and do nothing. We should still be proactive and do everything we can to live our best lives. But we also need to remember that ultimately, God is in control. And that's a good thing!
So when life gets tough, or when things are going well, remember that God is in control. He will never leave you alone and He will always work everything out for your good. Trust in Him and lean on Him for strength. He will help you through whatever you may be facing.
Do you ever feel like you're not in control of your life? What helps you remember that God is in control?
Share your thoughts in the comments!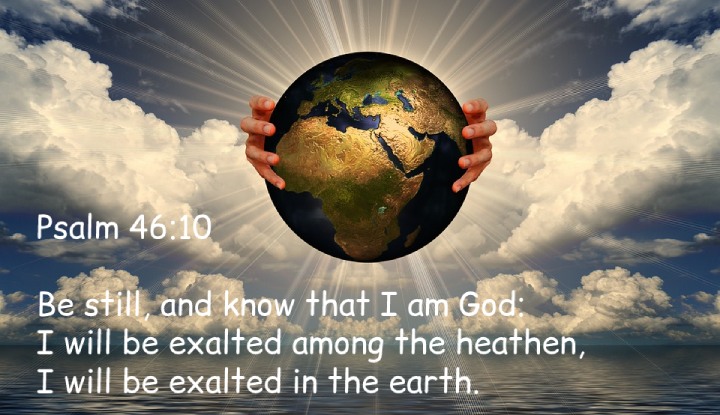 Bible Verses About God Is In Control
1. Galatians 3:22
But the scripture hath concluded all under sin, that the promise by faith of Jesus Christ might be given to them that believe.
2. Proverbs 16:33
The lot is cast into the lap; but the whole disposing thereof is of the LORD.
3. 1 Chronicles 29:12
Both riches and honour come of thee, and thou reignest over all; and in thine hand is power and might; and in thine hand it is to make great, and to give strength unto all.
4. Colossians 1:17
And he is before all things, and by him all things consist.
5. Ephesians 2:2
Wherein in time past ye walked according to the course of this world, according to the prince of the power of the air, the spirit that now worketh in the children of disobedience:
6. Psalm 46:10
Be still, and know that I am God: I will be exalted among the heathen, I will be exalted in the earth.
7. Proverbs 13:3
He that keepeth his mouth keepeth his life: but he that openeth wide his lips shall have destruction.
8. Romans 6:12
Let not sin therefore reign in your mortal body, that ye should obey it in the lusts thereof.
9. 2 Corinthians 5:13
For whether we be beside ourselves, it is to God: or whether we be sober, it is for your cause.
10. Psalm 22:28
For the kingdom is the LORD'S: and he is the governor among the nations.
11. Isaiah 45:7
I form the light, and create darkness: I make peace, and create evil: I the LORD do all these things.
12. Romans 8:6
For to be carnally minded is death; but to be spiritually minded is life and peace.
13. Colossians 2:19
And not holding the Head, from which all the body by joints and bands having nourishment ministered, and knit together, increaseth with the increase of God.
14. Job 12:10
In whose hand is the soul of every living thing, and the breath of all mankind.
15. Ecclesiastes 8:8
There is no man that hath power over the spirit to retain the spirit; neither hath he power in the day of death: and there is no discharge in that war; neither shall wickedness deliver those that are given to it.
16. Jeremiah 33:25
Thus saith the LORD; If my covenant be not with day and night, and if I have not appointed the ordinances of heaven and earth;
17. Jeremiah 10:23
O LORD, I know that the way of man is not in himself: it is not in man that walketh to direct his steps.
18. Psalm 140:4
Keep me, O LORD, from the hands of the wicked; preserve me from the violent man; who have purposed to overthrow my goings.
19. Proverbs 21:1
The king's heart is in the hand of the LORD, as the rivers of water: he turneth it whithersoever he will.
20. 1 Timothy 3:5
(For if a man know not how to rule his own house, how shall he take care of the church of God?)
21. 1 Peter 3:22
Who is gone into heaven, and is on the right hand of God; angels and authorities and powers being made subject unto him.
22. 1 Corinthians 14:32
And the spirits of the prophets are subject to the prophets.
23. James 3:8
But the tongue can no man tame; it is an unruly evil, full of deadly poison.
24. 1 John 5:19
And we know that we are of God, and the whole world lieth in wickedness.
25. Isaiah 45:12
I have made the earth, and created man upon it: I, even my hands, have stretched out the heavens, and all their host have I commanded.
26. Psalm 89:9
Thou rulest the raging of the sea: when the waves thereof arise, thou stillest them.
27. Job 14:5
Seeing his days are determined, the number of his months are with thee, thou hast appointed his bounds that he cannot pass;
28. 1 Thessalonians 4:4
That every one of you should know how to possess his vessel in sanctification and honour;
29. Romans 8:8
So then they that are in the flesh cannot please God.
30. Galatians 5:18
But if ye be led of the Spirit, ye are not under the law.
31. 2 Corinthians 5:14
For the love of Christ constraineth us; because we thus judge, that if one died for all, then were all dead:
32. Isaiah 41:4
Who hath wrought and done it, calling the generations from the beginning? I the LORD, the first, and with the last; I am he.
33. Proverbs 16:32
He that is slow to anger is better than the mighty; and he that ruleth his spirit than he that taketh a city.
34. Psalm 115:16
The heaven, even the heavens, are the LORD'S: but the earth hath he given to the children of men.
35. Galatians 5:25
If we live in the Spirit, let us also walk in the Spirit.
36. Romans 8:9
But ye are not in the flesh, but in the Spirit, if so be that the Spirit of God dwell in you. Now if any man have not the Spirit of Christ, he is none of his.
37. Proverbs 25:28
He that hath no rule over his own spirit is like a city that is broken down, and without walls.
38. Romans 6:20
For when ye were the servants of sin, ye were free from righteousness.
39. 2 Timothy 1:7
For God hath not given us the spirit of fear; but of power, and of love, and of a sound mind.
40. Colossians 3:15
And let the peace of God rule in your hearts, to the which also ye are called in one body; and be ye thankful.
41. Psalm 37:31
The law of his God is in his heart; none of his steps shall slide.
42. Psalm 141:3
Set a watch, O LORD, before my mouth; keep the door of my lips.
43. Ephesians 4:6
One God and Father of all, who is above all, and through all, and in you all.
44. Genesis 1:1
In the beginning God created the heaven and the earth.
45. Proverbs 20:24
Man's goings are of the LORD; how can a man then understand his own way?
46. 2 Peter 1:6
And to knowledge temperance; and to temperance patience; and to patience godliness;
47. Romans 13:1
Let every soul be subject unto the higher powers. For there is no power but of God: the powers that be are ordained of God.
Online Courses Recommended For You:
Books Recommended For You:
ALSO READ: