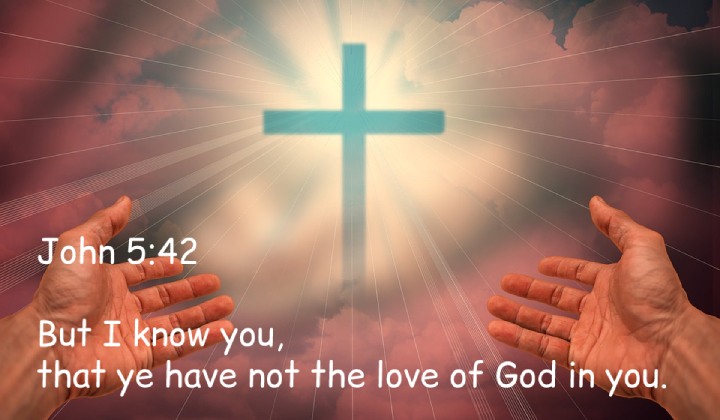 God's love for us is so great that He sent His only Son, Jesus Christ, to die for our sins. Christ's death on the cross was the ultimate demonstration of God's love for us. "For God so loved the world that he gave his one and only Son, that whoever believes in him shall not perish but have eternal life" (John 3:16).
When we receive Christ as our Savior, God promises to always be with us and to never leave us. "I will never leave you nor forsake you" (Hebrews 13:5b). Because of God's great love for us, we can rest assured that He will always be there for us, no matter what happens in this life.
God's love for us is unending and unconditional. He loves us no matter what we do or where we go. His love is always there for us, even when we make mistakes. We can always come back to Him and He will forgive us.
No matter what happens in this world, God's love for us will never change. His love is the same yesterday, today, and forever. (Hebrews 13:8) We can always depend on His love. It is a sure and steady anchor in our lives (Hebrews 6:19).
God's love is the greatest force in the universe. It is more powerful than anything else. His love can never be defeated. It will never end.
How great is the love the Father has lavished on us, that we should be called children of God! And that is what we are! The reason the world does not know us is that it did not know him. Dear friends, now we are children of God, and what we will be has not yet been made known. But we know that when he appears, we shall be like him, for we shall see him as he is. Everyone who has this hope in him purifies himself, just as he is pure. – 1 John 3:1-3
God's love for us knows no bounds- even before we were born, He already loved us deeply. His love is so great that He calls us His children, and we are! Though the world may not know us now, they will soon see us as we really are- beloved children of God, filled with His love. Because we have this hope, we purify ourselves, so that we may be more like Him.
When we think about how much God loves us, it should make us want to love Him back with all of our heart. We should also want to share His love with others. When we do this, we are showing the world that God's love is real. And it changes everything!
May we always remember His great love for us!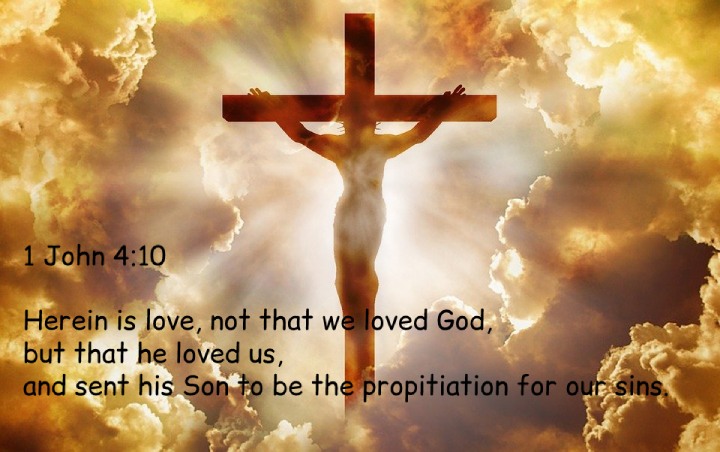 Bible Verses About God's Love For Us
1. 1 John 5:3
For this is the love of God, that we keep his commandments: and his commandments are not grievous.
2. 1 John 4:18
There is no fear in love; but perfect love casteth out fear: because fear hath torment. He that feareth is not made perfect in love.
3. 2 Thessalonians 3:5
And the Lord direct your hearts into the love of God, and into the patient waiting for Christ.
4. 1 John 4:11
Beloved, if God so loved us, we ought also to love one another.
5. 1 John 4:16
And we have known and believed the love that God hath to us. God is love; and he that dwelleth in love dwelleth in God, and God in him.
6. 1 John 4:19
We love him, because he first loved us.
7. 1 John 4:7
Beloved, let us love one another: for love is of God; and every one that loveth is born of God, and knoweth God.
8. 1 John 4:21
And this commandment have we from him, That he who loveth God love his brother also.
9. Ephesians 1:4
According as he hath chosen us in him before the foundation of the world, that we should be holy and without blame before him in love:
10. 2 Corinthians 5:14
For the love of Christ constraineth us; because we thus judge, that if one died for all, then were all dead:
11. Psalm 42:8
Yet the LORD will command his lovingkindness in the daytime, and in the night his song shall be with me, and my prayer unto the God of my life.
12. 1 John 3:1
Behold, what manner of love the Father hath bestowed upon us, that we should be called the sons of God: therefore the world knoweth us not, because it knew him not.
13. 1 John 4:8
He that loveth not knoweth not God; for God is love.
14. Ephesians 3:19
And to know the love of Christ, which passeth knowledge, that ye might be filled with all the fulness of God.
15. 1 John 4:10
Herein is love, not that we loved God, but that he loved us, and sent his Son to be the propitiation for our sins.
16. 1 John 4:17
Herein is our love made perfect, that we may have boldness in the day of judgment: because as he is, so are we in this world.
17. John 5:42
But I know you, that ye have not the love of God in you.
18. 2 John 1:6
And this is love, that we walk after his commandments. This is the commandment, That, as ye have heard from the beginning, ye should walk in it.
19. John 13:34
A new commandment I give unto you, That ye love one another; as I have loved you, that ye also love one another.
20. 1 John 4:9
In this was manifested the love of God toward us, because that God sent his only begotten Son into the world, that we might live through him.
21. 1 John 3:10
In this the children of God are manifest, and the children of the devil: whosoever doeth not righteousness is not of God, neither he that loveth not his brother.
22. 1 Thessalonians 3:12
And the Lord make you to increase and abound in love one toward another, and toward all men, even as we do toward you:
23. Ephesians 5:2
And walk in love, as Christ also hath loved us, and hath given himself for us an offering and a sacrifice to God for a sweetsmelling savour.
24. 1 John 3:18
My little children, let us not love in word, neither in tongue; but in deed and in truth.
25. John 15:13
Greater love hath no man than this, that a man lay down his life for his friends.
26. 1 John 4:20
If a man say, I love God, and hateth his brother, he is a liar: for he that loveth not his brother whom he hath seen, how can he love God whom he hath not seen?
27. 1 John 4:12
No man hath seen God at any time. If we love one another, God dwelleth in us, and his love is perfected in us.
28. Ephesians 4:6
One God and Father of all, who is above all, and through all, and in you all.
29. John 15:9
As the Father hath loved me, so have I loved you: continue ye in my love.
30. John 15:12
This is my commandment, That ye love one another, as I have loved you.
31. John 3:16
For God so loved the world, that he gave his only begotten Son, that whosoever believeth in him should not perish, but have everlasting life.
32. 1 John 3:16
Hereby perceive we the love of God, because he laid down his life for us: and we ought to lay down our lives for the brethren.
33. 1 Timothy 1:14
And the grace of our Lord was exceeding abundant with faith and love which is in Christ Jesus.
34. Romans 8:39
Nor height, nor depth, nor any other creature, shall be able to separate us from the love of God, which is in Christ Jesus our Lord.
35. Colossians 3:14
And above all these things put on charity, which is the bond of perfectness.
36. Romans 5:8
But God commendeth his love toward us, in that, while we were yet sinners, Christ died for us.
37. Psalm 103:11
For as the heaven is high above the earth, so great is his mercy toward them that fear him.
38. Romans 5:5
And hope maketh not ashamed; because the love of God is shed abroad in our hearts by the Holy Ghost which is given unto us.
39. 1 John 2:15
Love not the world, neither the things that are in the world. If any man love the world, the love of the Father is not in him.
40. 1 John 2:5
But whoso keepeth his word, in him verily is the love of God perfected: hereby know we that we are in him.
41. Jude 1:21
Keep yourselves in the love of God, looking for the mercy of our Lord Jesus Christ unto eternal life.
42. Malachi 1:2
I have loved you, saith the LORD. Yet ye say, Wherein hast thou loved us? Was not Esau Jacob's brother? saith the LORD: yet I loved Jacob,
43. Romans 1:7
To all that be in Rome, beloved of God, called to be saints: Grace to you and peace from God our Father, and the Lord Jesus Christ.
44. John 16:27
For the Father himself loveth you, because ye have loved me, and have believed that I came out from God.
45. Ephesians 3:17
That Christ may dwell in your hearts by faith; that ye, being rooted and grounded in love,
46. Ephesians 3:18
May be able to comprehend with all saints what is the breadth, and length, and depth, and height;
47. Ephesians 2:4
But God, who is rich in mercy, for his great love wherewith he loved us,
Online courses recommended for you:
Books recommended for you:
* As an Amazon Associate I earn from qualifying purchases.
ALSO READ: