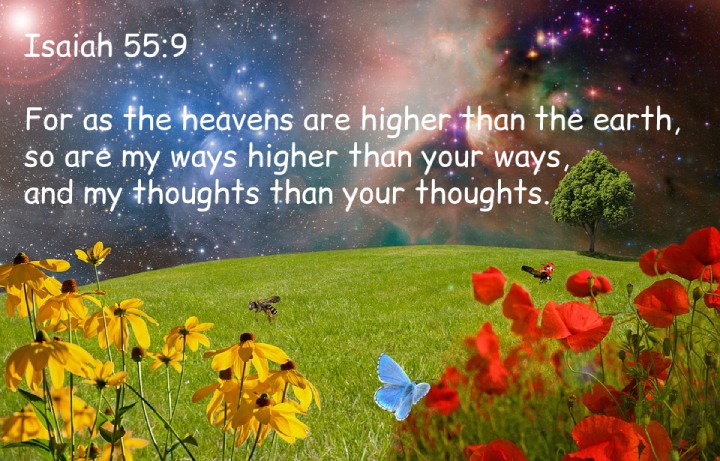 God has a plan for each and every one of us. He knows what we are capable of and how to best use our gifts and talents. His plan is perfect, and it will lead us to where we need to be in life. Trust in Him, and follow His path for your life. It may not be the easiest road to travel, but it will be worth it in the end. Give your life to God, and let Him guide you. He knows what is best for you, and He will never lead you astray. Follow His plan for your life, and find true happiness and fulfillment.
Trust in God, and He will bless you abundantly. Amen.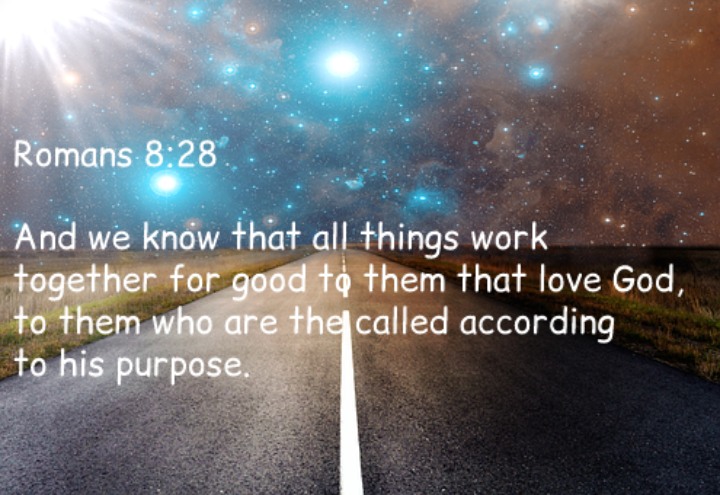 Bible Verses About God's Plan
1. Proverbs 16:4
The LORD hath made all things for himself: yea, even the wicked for the day of evil.
2. Proverbs 21:30
There is no wisdom nor understanding nor counsel against the LORD.
3. Jeremiah 29:11
For I know the thoughts that I think toward you, saith the LORD, thoughts of peace, and not of evil, to give you an expected end.
4. Acts 4:28
For to do whatsoever thy hand and thy counsel determined before to be done.
5. Ephesians 3:9
And to make all men see what is the fellowship of the mystery, which from the beginning of the world hath been hid in God, who created all things by Jesus Christ:
6. Psalm 54:5
He shall reward evil unto mine enemies: cut them off in thy truth.
7. Psalm 33:11
The counsel of the LORD standeth for ever, the thoughts of his heart to all generations.
8. Isaiah 14:27
For the LORD of hosts hath purposed, and who shall disannul it? and his hand is stretched out, and who shall turn it back?
9. Job 36:26
Behold, God is great, and we know him not, neither can the number of his years be searched out.
10. 1 Corinthians 2:10
But God hath revealed them unto us by his Spirit: for the Spirit searcheth all things, yea, the deep things of God.
11. Psalm 37:13
The Lord shall laugh at him: for he seeth that his day is coming.
12. Psalm 94:11
The LORD knoweth the thoughts of man, that they are vanity.
13. Ecclesiastes 8:17
Then I beheld all the work of God, that a man cannot find out the work that is done under the sun: because though a man labour to seek it out, yet he shall not find it; yea further; though a wise man think to know it, yet shall he not be able to find it.
14. Romans 8:28
And we know that all things work together for good to them that love God, to them who are the called according to his purpose.
15. Hebrews 11:40
God having provided some better thing for us, that they without us should not be made perfect.
16. Ephesians 1:11
In whom also we have obtained an inheritance, being predestinated according to the purpose of him who worketh all things after the counsel of his own will:
17. Isaiah 46:10
Declaring the end from the beginning, and from ancient times the things that are not yet done, saying, My counsel shall stand, and I will do all my pleasure:
18. Colossians 1:27
To whom God would make known what is the riches of the glory of this mystery among the Gentiles; which is Christ in you, the hope of glory:
19. Job 42:2
I know that thou canst do every thing, and that no thought can be withholden from thee.
20. Psalm 37:5
Commit thy way unto the LORD; trust also in him; and he shall bring it to pass.
21. Isaiah 55:9
For as the heavens are higher than the earth, so are my ways higher than your ways, and my thoughts than your thoughts.
22. Ezekiel 38:10
Thus saith the Lord GOD; It shall also come to pass, that at the same time shall things come into thy mind, and thou shalt think an evil thought:
23. Proverbs 16:9
A man's heart deviseth his way: but the LORD directeth his steps.
24. Jeremiah 11:18
And the LORD hath given me knowledge of it, and I know it: then thou shewedst me their doings.
25. Psalm 18:30
As for God, his way is perfect: the word of the LORD is tried: he is a buckler to all those that trust in him.
26. Isaiah 55:8
For my thoughts are not your thoughts, neither are your ways my ways, saith the LORD.
27. Psalm 140:8
Grant not, O LORD, the desires of the wicked: further not his wicked device; lest they exalt themselves. Selah.
28. Ephesians 1:10
That in the dispensation of the fulness of times he might gather together in one all things in Christ, both which are in heaven, and which are on earth; even in him:
29. Proverbs 16:3
Commit thy works unto the LORD, and thy thoughts shall be established.
30. Romans 1:17
For therein is the righteousness of God revealed from faith to faith: as it is written, The just shall live by faith.
31. Proverbs 19:21
There are many devices in a man's heart; nevertheless the counsel of the LORD, that shall stand.
32. 1 Corinthians 2:5
That your faith should not stand in the wisdom of men, but in the power of God.
33. 1 Corinthians 12:18
But now hath God set the members every one of them in the body, as it hath pleased him.
34. John 1:13
Which were born, not of blood, nor of the will of the flesh, nor of the will of man, but of God.
35. Acts 2:23
Him, being delivered by the determinate counsel and foreknowledge of God, ye have taken, and by wicked hands have crucified and slain:
36. James 4:15
For that ye ought to say, If the Lord will, we shall live, and do this, or that.
37. Psalm 21:11
For they intended evil against thee: they imagined a mischievous device, which they are not able to perform.
38. 1 Corinthians 2:7
But we speak the wisdom of God in a mystery, even the hidden wisdom, which God ordained before the world unto our glory:
39. Psalm 40:5
Many, O LORD my God, are thy wonderful works which thou hast done, and thy thoughts which are to us-ward: they cannot be reckoned up in order unto thee: if I would declare and speak of them, they are more than can be numbered.
40. James 4:13
Go to now, ye that say, To day or to morrow we will go into such a city, and continue there a year, and buy and sell, and get gain:
41. Jeremiah 18:12
And they said, There is no hope: but we will walk after our own devices, and we will every one do the imagination of his evil heart.
42. Proverbs 16:1
The preparations of the heart in man, and the answer of the tongue, is from the LORD.
43. Revelation 17:17
For God hath put in their hearts to fulfil his will, and to agree, and give their kingdom unto the beast, until the words of God shall be fulfilled.
44. Job 42:1
Then Job answered the LORD, and said,
45. 1 Peter 1:20
Who verily was foreordained before the foundation of the world, but was manifest in these last times for you,
46. Jeremiah 26:13
Therefore now amend your ways and your doings, and obey the voice of the LORD your God; and the LORD will repent him of the evil that he hath pronounced against you.
47. 1 Corinthians 2:11
For what man knoweth the things of a man, save the spirit of man which is in him? even so the things of God knoweth no man, but the Spirit of God.
48. Jeremiah 10:23
O LORD, I know that the way of man is not in himself: it is not in man that walketh to direct his steps.
Online courses recommended for you:
Books recommended for you:
* As an Amazon Associate I earn from qualifying purchases.
ALSO READ: