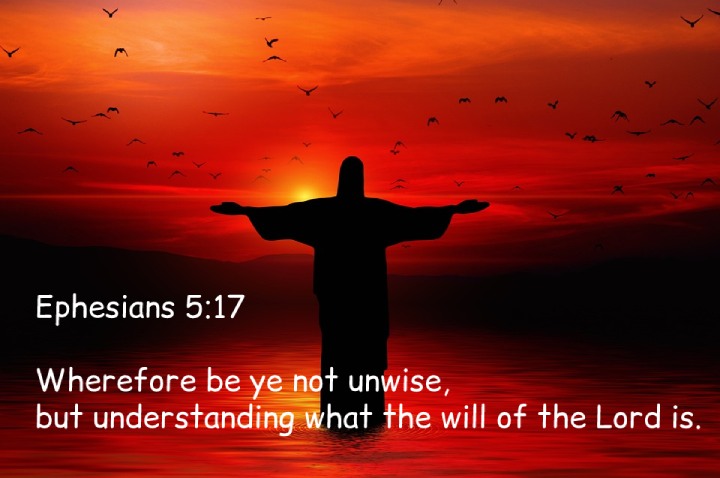 God's will is present in everything we do and experience. It is a divine power that guides us to be the best versions of ourselves and make decisions that align with our true purpose. We can tap into this power when we pray, meditate, and reflect on our life path. When we align our intentions with God's will, it helps us stay focused on what matters most and gives us hope for the future. God's will also encourages us to live with integrity and compassion toward others to work together toward a brighter tomorrow. Ultimately, understanding and acting upon God's will can help lead us closer to fulfillment in all aspects of life.
No matter where you are, God's will is always with you and can be a source of strength and guidance. Taking the time to pause, listen, and ask for clarity can help us better understand our purpose and how to align our actions with it. In times of challenge or uncertainty, we can use God's will as an anchor that keeps us grounded even in turbulent waters. When we feel overwhelmed or lost, turning to God's will helps us find our way back home.
Ultimately, understanding and living by God's will is a beautiful journey that leads us to greater awareness, self-reflection, love, compassion, joy and peace. Remember that God's will is always there for you, no matter what life brings your way today or in the future.
Take the time to listen, to reflect and to ask for clarity – God's will can be your guiding light through life's ups and downs, leading you closer and closer to a hope-filled future. Let God's will be the compass that guides you on your journey so that you can live with purpose and joy.
May God bless you and keep you on your path. Amen.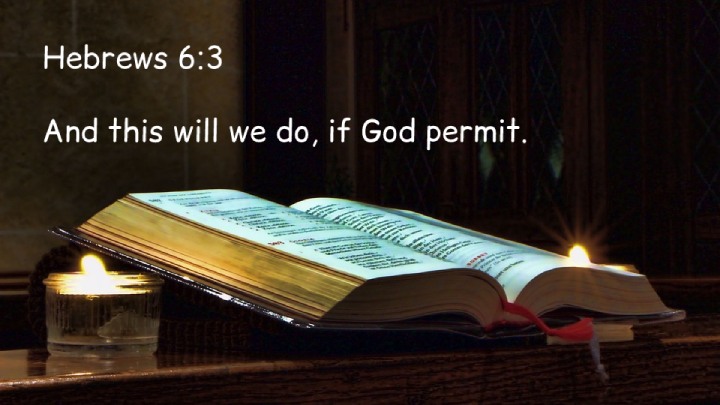 Bible Verses About God's Will
1. John 8:47
He that is of God heareth God's words: ye therefore hear them not, because ye are not of God.
2. John 6:40
And this is the will of him that sent me, that every one which seeth the Son, and believeth on him, may have everlasting life: and I will raise him up at the last day.
3. Isaiah 55:8
For my thoughts are not your thoughts, neither are your ways my ways, saith the LORD.
4. Psalm 46:5
God is in the midst of her; she shall not be moved: God shall help her, and that right early.
5. Hebrews 13:21
Make you perfect in every good work to do his will, working in you that which is wellpleasing in his sight, through Jesus Christ; to whom be glory for ever and ever. Amen.
6. Proverbs 19:21
There are many devices in a man's heart; nevertheless the counsel of the LORD, that shall stand.
7. John 4:34
Jesus saith unto them, My meat is to do the will of him that sent me, and to finish his work.
8. Deuteronomy 11:12
A land which the LORD thy God careth for: the eyes of the LORD thy God are always upon it, from the beginning of the year even unto the end of the year.
9. 1 Thessalonians 5:18
In every thing give thanks: for this is the will of God in Christ Jesus concerning you.
10. Ephesians 5:17
Wherefore be ye not unwise, but understanding what the will of the Lord is.
11. Hebrews 10:36
For ye have need of patience, that, after ye have done the will of God, ye might receive the promise.
12. 1 John 5:14
And this is the confidence that we have in him, that, if we ask any thing according to his will, he heareth us:
13. Philippians 2:13
For it is God which worketh in you both to will and to do of his good pleasure.
14. Mark 3:35
For whosoever shall do the will of God, the same is my brother, and my sister, and mother.
15. Ephesians 6:8
Knowing that whatsoever good thing any man doeth, the same shall he receive of the Lord, whether he be bond or free.
16. Philippians 4:19
But my God shall supply all your need according to his riches in glory by Christ Jesus.
17. John 7:17
If any man will do his will, he shall know of the doctrine, whether it be of God, or whether I speak of myself.
18. James 4:15
For that ye ought to say, If the Lord will, we shall live, and do this, or that.
19. 1 Peter 4:2
That he no longer should live the rest of his time in the flesh to the lusts of men, but to the will of God.
20. 1 Corinthians 6:14
And God hath both raised up the Lord, and will also raise up us by his own power.
21. James 4:13
Go to now, ye that say, To day or to morrow we will go into such a city, and continue there a year, and buy and sell, and get gain:
22. Deuteronomy 30:3
That then the LORD thy God will turn thy captivity, and have compassion upon thee, and will return and gather thee from all the nations, whither the LORD thy God hath scattered thee.
23. Micah 7:7
Therefore I will look unto the LORD; I will wait for the God of my salvation: my God will hear me.
24. Ephesians 1:17
That the God of our Lord Jesus Christ, the Father of glory, may give unto you the spirit of wisdom and revelation in the knowledge of him:
25. Psalm 59:10
The God of my mercy shall prevent me: God shall let me see my desire upon mine enemies.
26. Proverbs 3:2
For length of days, and long life, and peace, shall they add to thee.
27. Colossians 1:9
For this cause we also, since the day we heard it, do not cease to pray for you, and to desire that ye might be filled with the knowledge of his will in all wisdom and spiritual understanding;
28. Psalm 69:35
For God will save Zion, and will build the cities of Judah: that they may dwell there, and have it in possession.
29. 1 Peter 2:15
For so is the will of God, that with well doing ye may put to silence the ignorance of foolish men:
30. Psalm 108:13
Through God we shall do valiantly: for he it is that shall tread down our enemies.
31. Psalm 3:2
Many there be which say of my soul, There is no help for him in God. Selah.
32. Romans 15:32
That I may come unto you with joy by the will of God, and may with you be refreshed.
33. John 11:22
But I know, that even now, whatsoever thou wilt ask of God, God will give it thee.
34. Zechariah 9:16
And the LORD their God shall save them in that day as the flock of his people: for they shall be as the stones of a crown, lifted up as an ensign upon his land.
35. 1 Corinthians 3:17
If any man defile the temple of God, him shall God destroy; for the temple of God is holy, which temple ye are.
36. Deuteronomy 30:9
And the LORD thy God will make thee plenteous in every work of thine hand, in the fruit of thy body, and in the fruit of thy cattle, and in the fruit of thy land, for good: for the LORD will again rejoice over thee for good, as he rejoiced over thy fathers:
37. 1 John 2:17
And the world passeth away, and the lust thereof: but he that doeth the will of God abideth for ever.
38. Hebrews 6:3
And this will we do, if God permit.
39. Matthew 10:20
For it is not ye that speak, but the Spirit of your Father which speaketh in you.
40. Ecclesiastes 8:17
Then I beheld all the work of God, that a man cannot find out the work that is done under the sun: because though a man labour to seek it out, yet he shall not find it; yea further; though a wise man think to know it, yet shall he not be able to find it.
41. 1 Peter 3:17
For it is better, if the will of God be so, that ye suffer for well doing, than for evil doing.
42. Romans 2:6
Who will render to every man according to his deeds:
43. Ecclesiastes 12:14
For God shall bring every work into judgment, with every secret thing, whether it be good, or whether it be evil.
44. Job 35:13
Surely God will not hear vanity, neither will the Almighty regard it.
45. 1 Thessalonians 4:3
For this is the will of God, even your sanctification, that ye should abstain from fornication:
46. Ephesians 1:1
Paul, an apostle of Jesus Christ by the will of God, to the saints which are at Ephesus, and to the faithful in Christ Jesus:
47. Jeremiah 29:11
For I know the thoughts that I think toward you, saith the LORD, thoughts of peace, and not of evil, to give you an expected end.
48. Psalm 143:10
Teach me to do thy will; for thou art my God: thy spirit is good; lead me into the land of uprightness.
49. Psalm 64:7
But God shall shoot at them with an arrow; suddenly shall they be wounded.
50. Psalm 40:8
I delight to do thy will, O my God: yea, thy law is within my heart.
Online courses recommended for you:
Books recommended for you:
* As an Amazon Associate I earn from qualifying purchases.
ALSO READ:
15 Signs God Will Answer Your Prayers According to the Bible