Harvest is a time of thanksgiving and celebration. It is a time when we remember all that God has done for us and give thanks for His bountiful blessings. We also celebrate the many ways He has provided for us, both materialistically and spiritually. As we enter into this season of harvest, let us remember to be thankful for all that God has done in our lives!
God has blessed us with so much, and we are so thankful for His provision. We are especially grateful for His provision of salvation through His Son, Jesus Christ. What a wonderful gift!
As Christians, we believe that every good thing comes from God. James 1:17 says, "Every good gift and every perfect gift is from above, coming down from the Father of lights with whom there is no variation or shadow due to change." We believe that God is the ultimate source of all good things, and that includes our personal harvest.
When we think about our personal harvests, it is important to remember that it is not just the big things that we have accomplished that are worth celebrating. It is also the little things – the day-to-day successes and blessings that we often take for granted. Every good thing is a gift from God, and we should always be thankful for His goodness in our lives.
Let us also remember to be generous with our harvest. There are many people in need, both physically and spiritually. Let us not forget to share the love of Christ with those around us who are in need of a Savior.
If you are looking for a way to celebrate Harvest this year, why not start by taking some time to reflect on your own personal harvest? What are the things that you are most thankful for? What are the blessings that you have received? Take some time to write down your thoughts and thank God for all of His goodness in your life.
Happy Harvest!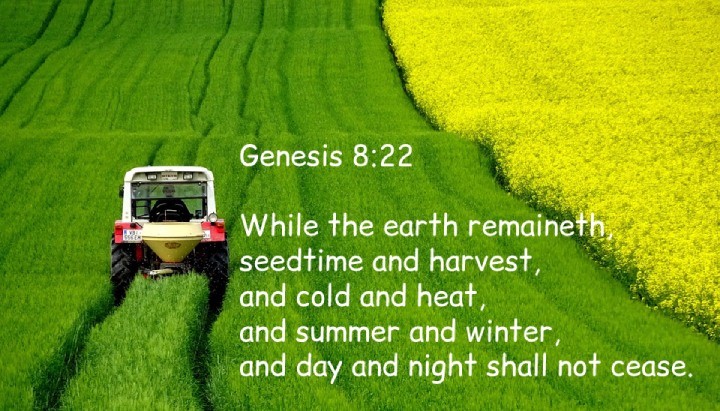 Bible Verses About Harvest
1. Proverbs 26:1
As snow in summer, and as rain in harvest, so honour is not seemly for a fool.
2. Jeremiah 51:33
For thus saith the LORD of hosts, the God of Israel; The daughter of Babylon is like a threshingfloor, it is time to thresh her: yet a little while, and the time of her harvest shall come.
3. Isaiah 24:13
When thus it shall be in the midst of the land among the people, there shall be as the shaking of an olive tree, and as the gleaning grapes when the vintage is done.
4. Isaiah 28:4
And the glorious beauty, which is on the head of the fat valley, shall be a fading flower, and as the hasty fruit before the summer; which when he that looketh upon it seeth, while it is yet in his hand he eateth it up.
5. Ruth 1:22
So Naomi returned, and Ruth the Moabitess, her daughter in law, with her, which returned out of the country of Moab: and they came to Bethlehem in the beginning of barley harvest.
6. Isaiah 16:9
Therefore I will bewail with the weeping of Jazer the vine of Sibmah: I will water thee with my tears, O Heshbon, and Elealeh: for the shouting for thy summer fruits and for thy harvest is fallen.
7. Romans 1:13
Now I would not have you ignorant, brethren, that oftentimes I purposed to come unto you, (but was let hitherto,) that I might have some fruit among you also, even as among other Gentiles.
8. Amos 4:7
And also I have withholden the rain from you, when there were yet three months to the harvest: and I caused it to rain upon one city, and caused it not to rain upon another city: one piece was rained upon, and the piece whereupon it rained not withered.
9. Exodus 34:22
And thou shalt observe the feast of weeks, of the firstfruits of wheat harvest, and the feast of ingathering at the year's end.
10. Matthew 13:30
Let both grow together until the harvest: and in the time of harvest I will say to the reapers, Gather ye together first the tares, and bind them in bundles to burn them: but gather the wheat into my barn.
11. Jeremiah 12:13
They have sown wheat, but shall reap thorns: they have put themselves to pain, but shall not profit: and they shall be ashamed of your revenues because of the fierce anger of the LORD.
12. Haggai 1:6
Ye have sown much, and bring in little; ye eat, but ye have not enough; ye drink, but ye are not filled with drink; ye clothe you, but there is none warm; and he that earneth wages earneth wages to put it into a bag with holes.
13. Psalm 107:37
And sow the fields, and plant vineyards, which may yield fruits of increase.
14. Luke 10:2
Therefore said he unto them, The harvest truly is great, but the labourers are few: pray ye therefore the Lord of the harvest, that he would send forth labourers into his harvest.
15. Proverbs 25:13
As the cold of snow in the time of harvest, so is a faithful messenger to them that send him: for he refresheth the soul of his masters.
16. 1 Samuel 6:13
And they of Bethshemesh were reaping their wheat harvest in the valley: and they lifted up their eyes, and saw the ark, and rejoiced to see it.
17. Leviticus 19:9
And when ye reap the harvest of your land, thou shalt not wholly reap the corners of thy field, neither shalt thou gather the gleanings of thy harvest.
18. Isaiah 17:5
And it shall be as when the harvestman gathereth the corn, and reapeth the ears with his arm; and it shall be as he that gathereth ears in the valley of Rephaim.
19. Isaiah 33:4
And your spoil shall be gathered like the gathering of the caterpiller: as the running to and fro of locusts shall he run upon them.
20. Jeremiah 2:3
Israel was holiness unto the LORD, and the firstfruits of his increase: all that devour him shall offend; evil shall come upon them, saith the LORD.
21. Hebrews 12:11
Now no chastening for the present seemeth to be joyous, but grievous: nevertheless afterward it yieldeth the peaceable fruit of righteousness unto them which are exercised thereby.
22. Leviticus 26:5
And your threshing shall reach unto the vintage, and the vintage shall reach unto the sowing time: and ye shall eat your bread to the full, and dwell in your land safely.
23. Psalm 67:6
Then shall the earth yield her increase; and God, even our own God, shall bless us.
24. Job 5:5
Whose harvest the hungry eateth up, and taketh it even out of the thorns, and the robber swalloweth up their substance.
25. 2 Corinthians 9:10
Now he that ministereth seed to the sower both minister bread for your food, and multiply your seed sown, and increase the fruits of your righteousness;)
26. Joshua 3:15
And as they that bare the ark were come unto Jordan, and the feet of the priests that bare the ark were dipped in the brim of the water, (for Jordan overfloweth all his banks all the time of harvest,)
27. Matthew 9:37
Then saith he unto his disciples, The harvest truly is plenteous, but the labourers are few;
28. Jeremiah 8:13
I will surely consume them, saith the LORD: there shall be no grapes on the vine, nor figs on the fig tree, and the leaf shall fade; and the things that I have given them shall pass away from them.
29. Jeremiah 5:24
Neither say they in their heart, Let us now fear the LORD our God, that giveth rain, both the former and the latter, in his season: he reserveth unto us the appointed weeks of the harvest.
30. Joel 3:13
Put ye in the sickle, for the harvest is ripe: come, get you down; for the press is full, the fats overflow; for their wickedness is great.
31. Galatians 6:9
And let us not be weary in well doing: for in due season we shall reap, if we faint not.
32. Proverbs 20:4
The sluggard will not plow by reason of the cold; therefore shall he beg in harvest, and have nothing.
33. Judges 15:1
But it came to pass within a while after, in the time of wheat harvest, that Samson visited his wife with a kid; and he said, I will go in to my wife into the chamber. But her father would not suffer him to go in.
34. Joel 1:11
Be ye ashamed, O ye husbandmen; howl, O ye vinedressers, for the wheat and for the barley; because the harvest of the field is perished.
35. Genesis 8:22
While the earth remaineth, seedtime and harvest, and cold and heat, and summer and winter, and day and night shall not cease.
36. Micah 6:15
Thou shalt sow, but thou shalt not reap; thou shalt tread the olives, but thou shalt not anoint thee with oil; and sweet wine, but shalt not drink wine.
37. Hosea 6:11
Also, O Judah, he hath set an harvest for thee, when I returned the captivity of my people.
38. Exodus 23:16
And the feast of harvest, the firstfruits of thy labours, which thou hast sown in the field: and the feast of ingathering, which is in the end of the year, when thou hast gathered in thy labours out of the field.
39. Proverbs 10:5
He that gathereth in summer is a wise son: but he that sleepeth in harvest is a son that causeth shame.
40. Isaiah 9:3
Thou hast multiplied the nation, and not increased the joy: they joy before thee according to the joy in harvest, and as men rejoice when they divide the spoil.
41. Proverbs 14:4
Where no oxen are, the crib is clean: but much increase is by the strength of the ox.
42. Job 31:12
For it is a fire that consumeth to destruction, and would root out all mine increase.
43. 1 Samuel 12:17
Is it not wheat harvest to day? I will call unto the LORD, and he shall send thunder and rain; that ye may perceive and see that your wickedness is great, which ye have done in the sight of the LORD, in asking you a king.
44. Proverbs 18:20
A man's belly shall be satisfied with the fruit of his mouth; and with the increase of his lips shall he be filled.
45. 2 Samuel 23:13
And three of the thirty chief went down, and came to David in the harvest time unto the cave of Adullam: and the troop of the Philistines pitched in the valley of Rephaim.
46. Isaiah 32:10
Many days and years shall ye be troubled, ye careless women: for the vintage shall fail, the gathering shall not come.
47. Exodus 34:21
Six days thou shalt work, but on the seventh day thou shalt rest: in earing time and in harvest thou shalt rest.
48. Psalm 85:12
Yea, the LORD shall give that which is good; and our land shall yield her increase.
49. James 3:18
And the fruit of righteousness is sown in peace of them that make peace.
50. Mark 4:29
But when the fruit is brought forth, immediately he putteth in the sickle, because the harvest is come.
51. Jeremiah 8:20
The harvest is past, the summer is ended, and we are not saved.
52. Leviticus 23:22
And when ye reap the harvest of your land, thou shalt not make clean riddance of the corners of thy field when thou reapest, neither shalt thou gather any gleaning of thy harvest: thou shalt leave them unto the poor, and to the stranger: I am the LORD your God.
53. Nehemiah 9:37
And it yieldeth much increase unto the kings whom thou hast set over us because of our sins: also they have dominion over our bodies, and over our cattle, at their pleasure, and we are in great distress.
54. Jeremiah 5:17
And they shall eat up thine harvest, and thy bread, which thy sons and thy daughters should eat: they shall eat up thy flocks and thine herds: they shall eat up thy vines and thy fig trees: they shall impoverish thy fenced cities, wherein thou trustedst, with the sword.
Online courses recommended for you:
Books recommended for you:
ALSO READ: