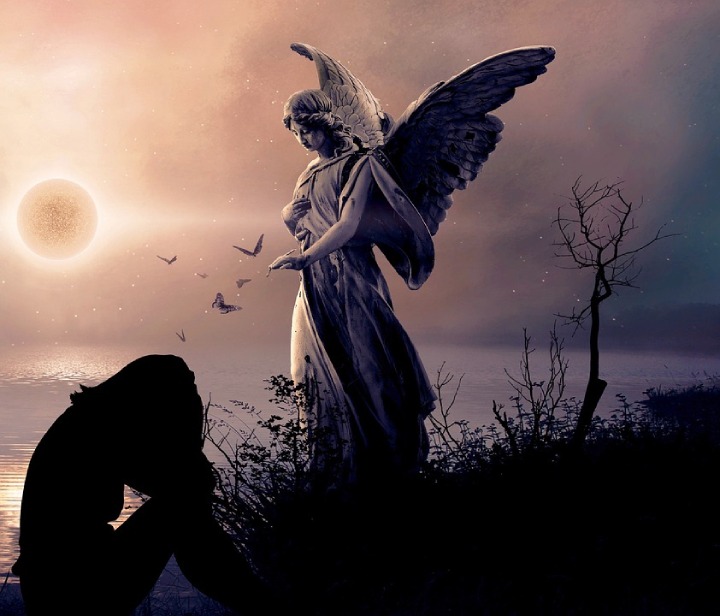 Did you know that the Bible has a lot to say about healing sickness? In fact, there are dozens of verses in both the Old and New Testaments that talk about healing sickness. God wants us to be healthy and whole, body and spirit. So what do these Bible verses have to teach us about healing sickness?
There are a few things that we can learn from these verses about healing sickness. First, we see that God is the ultimate Healer. He is the one who created our bodies and knows how they work. He is also the one who died on the cross to save us from our sin. Because of this, we can trust that He knows what we need to be healed and that He has the power to do it.
Second, we see that God desires for us to be healed. He doesn't want us to suffer from sickness or disease. He wants us to live healthy and whole lives. These verses show us that God is interested in our physical well-being and that He is willing to heal us when we come to Him in faith.
Third, we see that it is often through other people that God chooses to heal us. He doesn't always do it directly, but sometimes uses doctors, nurses, and even our friends and family members to help us recover from sickness. This shows us that we need to be open to receiving help from others when we are sick.
Finally, we see that God's healing power is available to us today. These verses were written thousands of years ago, but they are just as relevant today as they were then. If you are suffering from sickness, don't hesitate to turn to God and ask for His healing power in your life. He is still the ultimate Healer and desires to see you well!
Do you have a favorite Bible verse about healing sickness? We'd love to hear it in the comments below!
Bible Verses About Healing Sickness
1. Psalm 41:3
The LORD will strengthen him upon the bed of languishing: thou wilt make all his bed in his sickness.
2. Matthew 4:24
And his fame went throughout all Syria: and they brought unto him all sick people that were taken with divers diseases and torments, and those which were possessed with devils, and those which were lunatick, and those that had the palsy; and he healed them.
3. Matthew 15:30
And great multitudes came unto him, having with them those that were lame, blind, dumb, maimed, and many others, and cast them down at Jesus' feet; and he healed them:
4. Matthew 21:14
And the blind and the lame came to him in the temple; and he healed them.
5. Matthew 10:1
And when he had called unto him his twelve disciples, he gave them power against unclean spirits, to cast them out, and to heal all manner of sickness and all manner of disease.
6. Luke 9:2
And he sent them to preach the kingdom of God, and to heal the sick.
7. Matthew 17:16
And I brought him to thy disciples, and they could not cure him.
8. Jeremiah 15:18
Why is my pain perpetual, and my wound incurable, which refuseth to be healed? wilt thou be altogether unto me as a liar, and as waters that fail?
9. Luke 10:9
And heal the sick that are therein, and say unto them, The kingdom of God is come nigh unto you.
10. Matthew 4:23
And Jesus went about all Galilee, teaching in their synagogues, and preaching the gospel of the kingdom, and healing all manner of sickness and all manner of disease among the people.
11. Luke 17:15
And one of them, when he saw that he was healed, turned back, and with a loud voice glorified God,
12. Luke 7:21
And in that same hour he cured many of their infirmities and plagues, and of evil spirits; and unto many that were blind he gave sight.
13. Acts 28:8
And it came to pass, that the father of Publius lay sick of a fever and of a bloody flux: to whom Paul entered in, and prayed, and laid his hands on him, and healed him.
14. John 5:13
And he that was healed wist not who it was: for Jesus had conveyed himself away, a multitude being in that place.
15. Acts 10:38
How God anointed Jesus of Nazareth with the Holy Ghost and with power: who went about doing good, and healing all that were oppressed of the devil; for God was with him.
16. Luke 8:43
And a woman having an issue of blood twelve years, which had spent all her living upon physicians, neither could be healed of any,
17. Matthew 9:35
And Jesus went about all the cities and villages, teaching in their synagogues, and preaching the gospel of the kingdom, and healing every sickness and every disease among the people.
18. Luke 14:2
And, behold, there was a certain man before him which had the dropsy.
19. Psalm 107:20
He sent his word, and healed them, and delivered them from their destructions.
20. Psalm 103:3
Who forgiveth all thine iniquities; who healeth all thy diseases;
21. John 5:5
And a certain man was there, which had an infirmity thirty and eight years.
22. Jeremiah 30:12
For thus saith the LORD, Thy bruise is incurable, and thy wound is grievous.
23. Matthew 19:2
And great multitudes followed him; and he healed them there.
24. Luke 4:40
Now when the sun was setting, all they that had any sick with divers diseases brought them unto him; and he laid his hands on every one of them, and healed them.
25. Jeremiah 33:6
Behold, I will bring it health and cure, and I will cure them, and will reveal unto them the abundance of peace and truth.
26. Job 5:18
For he maketh sore, and bindeth up: he woundeth, and his hands make whole.
27. Proverbs 3:8
It shall be health to thy navel, and marrow to thy bones.