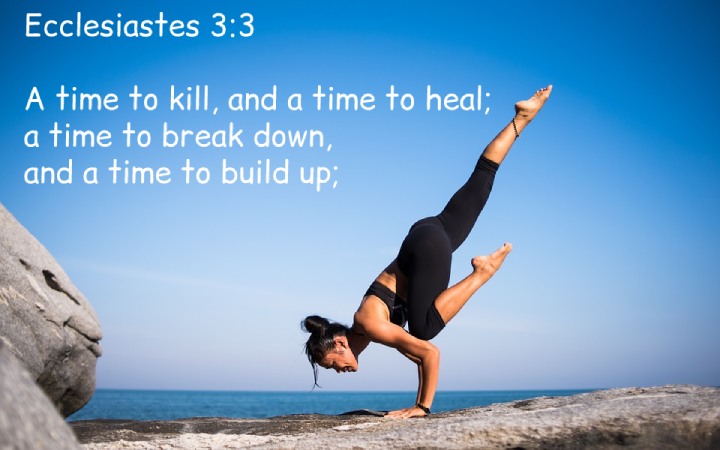 Health and healing go hand in hand, as the goal of health is to maintain a balanced state that allows for healing. Health can be considered overall well-being that encompasses both physical and mental health. Healing refers to restoring balance within one's body, including physical, emotional and spiritual states. It requires identifying any imbalances or issues that are present to find a way to restore balance and promote long-term health.
Some practices for achieving health and promoting healing include exercise, nutrition, restful sleep, stress management techniques like meditation or yoga, deep breathing exercises, crystals and stones therapy, aromatherapy massage, herbal remedies, acupuncture or acupressure, and other forms of energy medicine like reiki.
Health is not just about being free from illness or disease; it is also about finding a balance between physical, mental, spiritual and emotional health. Healing can help us to achieve this balance by helping us to identify any imbalances in our lives and find ways to restore them. Health and healing are intertwined; as we strive for overall well-being through good health practices, we can promote healing within ourselves. With the right mindset and positive attitude, everyone has the potential to create their health and healing journey.
When it comes to health and healing, the bible has much wisdom and insight that can help us on our journey. From bible passages about physical and mental well-being to scriptures about trusting in God's plan for our lives, there are many lessons we can learn from holy scripture.
Whether you're struggling with a physical ailment or trying to find peace of mind, there is something in the bible that can provide comfort and guidance. As Christians, it's vital to seek God's wisdom through prayer and bible study so we can be more assertive in spirit, healthier in body, and whole-hearted in life. By embracing the bible's teachings on health and healing, we can move closer to becoming our best selves – spiritually speaking!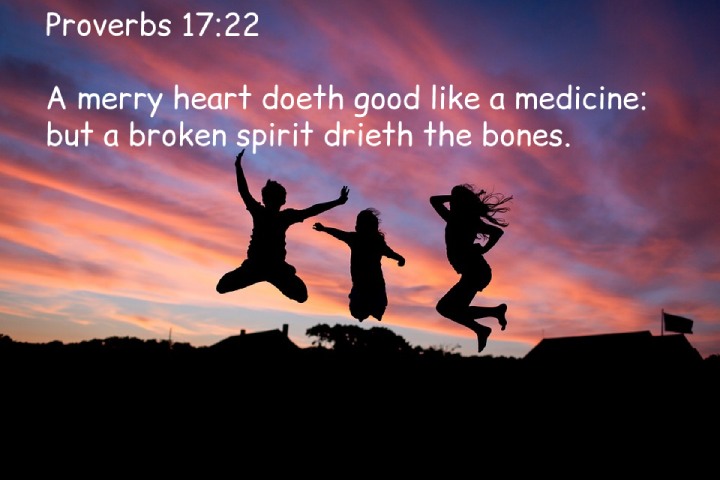 Bible Verses About Health And Healing
1. Jeremiah 8:22
Is there no balm in Gilead; is there no physician there? why then is not the health of the daughter of my people recovered?
2. Jeremiah 17:14
Heal me, O LORD, and I shall be healed; save me, and I shall be saved: for thou art my praise.
3. James 5:14
Is any sick among you? let him call for the elders of the church; and let them pray over him, anointing him with oil in the name of the Lord:
4. Psalm 30:2
O LORD my God, I cried unto thee, and thou hast healed me.
5. Ecclesiastes 3:3
A time to kill, and a time to heal; a time to break down, and a time to build up;
6. Proverbs 3:8
It shall be health to thy navel, and marrow to thy bones.
7. Psalm 67:2
That thy way may be known upon earth, thy saving health among all nations.
8. Acts 4:22
For the man was above forty years old, on whom this miracle of healing was shewed.
9. Psalm 103:3
Who forgiveth all thine iniquities; who healeth all thy diseases;
10. James 5:15
And the prayer of faith shall save the sick, and the Lord shall raise him up; and if he have committed sins, they shall be forgiven him.
11. Malachi 4:2
But unto you that fear my name shall the Sun of righteousness arise with healing in his wings; and ye shall go forth, and grow up as calves of the stall.
12. Jeremiah 30:13
There is none to plead thy cause, that thou mayest be bound up: thou hast no healing medicines.
13. Ezekiel 47:12
And by the river upon the bank thereof, on this side and on that side, shall grow all trees for meat, whose leaf shall not fade, neither shall the fruit thereof be consumed: it shall bring forth new fruit according to his months, because their waters they issued out of the sanctuary: and the fruit thereof shall be for meat, and the leaf thereof for medicine.
14. Jeremiah 30:17
For I will restore health unto thee, and I will heal thee of thy wounds, saith the LORD; because they called thee an Outcast, saying, This is Zion, whom no man seeketh after.
15. Jeremiah 33:6
Behold, I will bring it health and cure, and I will cure them, and will reveal unto them the abundance of peace and truth.
16. Hosea 6:1
Come, and let us return unto the LORD: for he hath torn, and he will heal us; he hath smitten, and he will bind us up.
17. Isaiah 33:24
And the inhabitant shall not say, I am sick: the people that dwell therein shall be forgiven their iniquity.
18. Proverbs 17:22
A merry heart doeth good like a medicine: but a broken spirit drieth the bones.
19. Jeremiah 8:15
We looked for peace, but no good came; and for a time of health, and behold trouble!
20. Matthew 15:28
Then Jesus answered and said unto her, O woman, great is thy faith: be it unto thee even as thou wilt. And her daughter was made whole from that very hour.
21. Proverbs 13:17
A wicked messenger falleth into mischief: but a faithful ambassador is health.
22. Psalm 41:4
I said, LORD, be merciful unto me: heal my soul; for I have sinned against thee.
23. Proverbs 16:24
Pleasant words are as an honeycomb, sweet to the soul, and health to the bones.
24. Psalm 41:3
The LORD will strengthen him upon the bed of languishing: thou wilt make all his bed in his sickness.
25. Exodus 15:26
And said, If thou wilt diligently hearken to the voice of the LORD thy God, and wilt do that which is right in his sight, and wilt give ear to his commandments, and keep all his statutes, I will put none of these diseases upon thee, which I have brought upon the Egyptians: for I am the LORD that healeth thee.
26. Leviticus 13:18
The flesh also, in which, even in the skin thereof, was a boil, and is healed,
27. Proverbs 4:22
For they are life unto those that find them, and health to all their flesh.
28. Isaiah 58:8
Then shall thy light break forth as the morning, and thine health shall spring forth speedily: and thy righteousness shall go before thee; the glory of the LORD shall be thy rereward.
29. Proverbs 14:30
A sound heart is the life of the flesh: but envy the rottenness of the bones.
30. Job 33:25
His flesh shall be fresher than a child's: he shall return to the days of his youth:
31. Luke 8:43
And a woman having an issue of blood twelve years, which had spent all her living upon physicians, neither could be healed of any,
32. Mark 5:23
And besought him greatly, saying, My little daughter lieth at the point of death: I pray thee, come and lay thy hands on her, that she may be healed; and she shall live.
33. Psalm 107:20
He sent his word, and healed them, and delivered them from their destructions.
Online courses recommended for you:
Books recommended for you:
* As an Amazon Associate I earn from qualifying purchases.
ALSO READ: