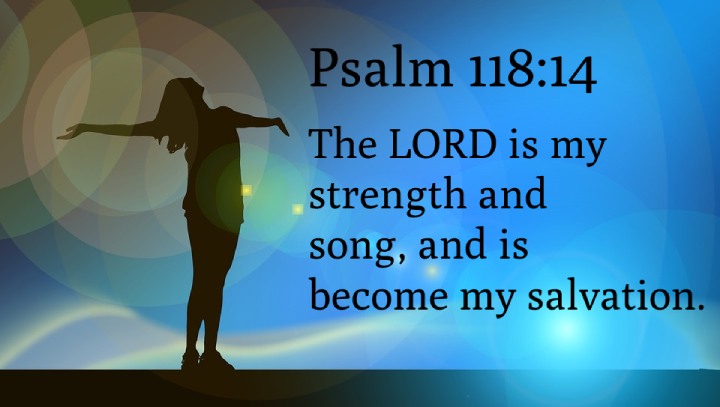 What Is Health?
Health is a state of complete physical, mental, and social well-being and not merely the absence of disease or infirmity. According to the World Health Organization, health is "a resource for everyday life, not the objective of living. It is a positive concept emphasizing social and personal resources, as well as physical capacities." In other words, health is much more than just the absence of illness.
Americans are far from the healthiest people in the world. In fact, they spend more than a trillion dollars on health care and billions on supplements and alternative medical treatments every year. While some of this money is well-spent, much of it is wasted on unproven or ineffective treatments. So why are Americans so unhealthy? Part of the answer lies in the way we think about health. In our modern world, the quest for health has become an end in itself.
While many Americans obsess over their health, they are forgetting something important: our ultimate goal is spiritual health, which can only come from God. We should not neglect our physical health, but we must remember that it is secondary to our spiritual health. Our physical health is a result of many factors, including our diet, exercise habits, and genetic makeup. God is the only one who can give us true health—both physical and spiritual.
What Does The Bible Say About Health?
The Bible has quite a lot to say about health. In fact, the biblical idea of health goes far beyond just the physical. Biblical health includes our physical well-being, but it also encompasses our mental and emotional state, as well as our relationship with God.
The Bible has said about our physical health. We are told to care for our bodies because they are the "temple of the Holy Spirit" (1 Corinthians 6:19-20). This means that we should not mistreat our bodies, but instead, we should take care of ourselves physically, mentally, and emotionally so that we can be the best possible representatives of Christ.
Proverbs 16:24 says, "Pleasant words are a honeycomb, sweet to the soul and healing to the bones." This verse tells us that kind and encouraging words can be good for our overall health – not just our mental health, but our physical health as well.
Another verse, 1 Corinthians 10:31, says, "So whether you eat or drink or whatever you do, do it all for the glory of God." This verse reminds us that everything we do – including taking care of our bodies – should be done to please and honor God.
We should all be grateful for the gift of health that God has given us. We should take care of our bodies and minds so that we can enjoy good health and live a long, happy life. Let us all remember to give thanks to God for the blessings of good health. Let us all strive to stay healthy in mind, body, and spirit!
Bible Verses About Health
1. John 10:20
And many of them said, He hath a devil, and is mad; why hear ye him?
2. 1 Samuel 25:6
And thus shall ye say to him that liveth in prosperity, Peace be both to thee, and peace be to thine house, and peace be unto all that thou hast.
3. Deuteronomy 28:34
So that thou shalt be mad for the sight of thine eyes which thou shalt see.
4. Luke 24:17
And he said unto them, What manner of communications are these that ye have one to another, as ye walk, and are sad?
5. Ephesians 5:29
For no man ever yet hated his own flesh; but nourisheth and cherisheth it, even as the Lord the church.
6. Jeremiah 15:10
Woe is me, my mother, that thou hast borne me a man of strife and a man of contention to the whole earth! I have neither lent on usury, nor men have lent to me on usury; yet every one of them doth curse me.
7. Mark 12:30
And thou shalt love the Lord thy God with all thy heart, and with all thy soul, and with all thy mind, and with all thy strength: this is the first commandment.
8. Exodus 15:2
The LORD is my strength and song, and he is become my salvation: he is my God, and I will prepare him an habitation; my father's God, and I will exalt him.
9. Revelation 12:10
And I heard a loud voice saying in heaven, Now is come salvation, and strength, and the kingdom of our God, and the power of his Christ: for the accuser of our brethren is cast down, which accused them before our God day and night.
10. Colossians 2:18
Let no man beguile you of your reward in a voluntary humility and worshipping of angels, intruding into those things which he hath not seen, vainly puffed up by his fleshly mind,
11. 1 Thessalonians 5:23
And the very God of peace sanctify you wholly; and I pray God your whole spirit and soul and body be preserved blameless unto the coming of our Lord Jesus Christ.
12. 1 Peter 5:7
Casting all your care upon him; for he careth for you.
13. 2 Samuel 20:9
And Joab said to Amasa, Art thou in health, my brother? And Joab took Amasa by the beard with the right hand to kiss him.
14. Proverbs 12:25
Heaviness in the heart of man maketh it stoop: but a good word maketh it glad.
15. Psalm 118:14
The LORD is my strength and song, and is become my salvation.
16. Zechariah 12:4
In that day, saith the LORD, I will smite every horse with astonishment, and his rider with madness: and I will open mine eyes upon the house of Judah, and will smite every horse of the people with blindness.
17. Romans 12:2
And be not conformed to this world: but be ye transformed by the renewing of your mind, that ye may prove what is that good, and acceptable, and perfect, will of God.
18. Jeremiah 33:6
Behold, I will bring it health and cure, and I will cure them, and will reveal unto them the abundance of peace and truth.
19. Exodus 34:21
Six days thou shalt work, but on the seventh day thou shalt rest: in earing time and in harvest thou shalt rest.
20. Deuteronomy 28:65
And among these nations shalt thou find no ease, neither shall the sole of thy foot have rest: but the LORD shall give thee there a trembling heart, and failing of eyes, and sorrow of mind:
21. Romans 1:28
And even as they did not like to retain God in their knowledge, God gave them over to a reprobate mind, to do those things which are not convenient;
22. Luke 10:27
And he answering said, Thou shalt love the Lord thy God with all thy heart, and with all thy soul, and with all thy strength, and with all thy mind; and thy neighbour as thyself.
23. Psalm 38:3
There is no soundness in my flesh because of thine anger; neither is there any rest in my bones because of my sin.
24. Job 10:1
My soul is weary of my life; I will leave my complaint upon myself; I will speak in the bitterness of my soul.
25. Acts 26:25
But he said, I am not mad, most noble Festus; but speak forth the words of truth and soberness.
26. Acts 27:34
Wherefore I pray you to take some meat: for this is for your health: for there shall not an hair fall from the head of any of you.
27. 1 Thessalonians 5:9
For God hath not appointed us to wrath, but to obtain salvation by our Lord Jesus Christ,
28. John 5:6
When Jesus saw him lie, and knew that he had been now a long time in that case, he saith unto him, Wilt thou be made whole?
29. Luke 21:34
And take heed to yourselves, lest at any time your hearts be overcharged with surfeiting, and drunkenness, and cares of this life, and so that day come upon you unawares.
30. Deuteronomy 28:28
The LORD shall smite thee with madness, and blindness, and astonishment of heart:
31. Psalm 91:16
With long life will I satisfy him, and shew him my salvation.
32. Jeremiah 8:15
We looked for peace, but no good came; and for a time of health, and behold trouble!
33. Luke 10:41
And Jesus answered and said unto her, Martha, Martha, thou art careful and troubled about many things:
34. Deuteronomy 23:13
And thou shalt have a paddle upon thy weapon; and it shall be, when thou wilt ease thyself abroad, thou shalt dig therewith, and shalt turn back and cover that which cometh from thee:
35. Titus 2:11
For the grace of God that bringeth salvation hath appeared to all men,
36. Matthew 22:37
Jesus said unto him, Thou shalt love the Lord thy God with all thy heart, and with all thy soul, and with all thy mind.
37. Romans 6:13
Neither yield ye your members as instruments of unrighteousness unto sin: but yield yourselves unto God, as those that are alive from the dead, and your members as instruments of righteousness unto God.
38. Matthew 15:31
Insomuch that the multitude wondered, when they saw the dumb to speak, the maimed to be whole, the lame to walk, and the blind to see: and they glorified the God of Israel.
39. Psalm 149:4
For the LORD taketh pleasure in his people: he will beautify the meek with salvation.
40. Psalm 42:6
O my God, my soul is cast down within me: therefore will I remember thee from the land of Jordan, and of the Hermonites, from the hill Mizar.
41. 2 Peter 3:15
And account that the longsuffering of our Lord is salvation; even as our beloved brother Paul also according to the wisdom given unto him hath written unto you.