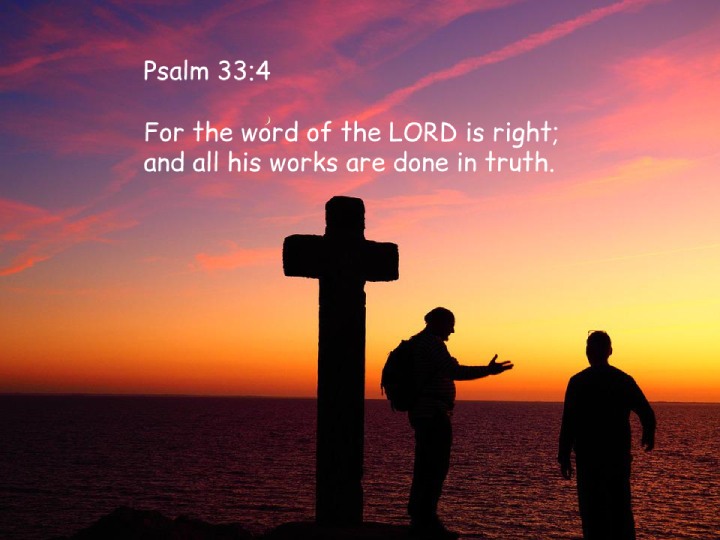 Honesty is more than just not telling lies. It also includes being truthful in our words and actions, and refusing to take advantage of others. We should always be honest with God, ourselves, and others.
God wants us to be honest because He knows that dishonesty can lead to sin and hurtful consequences. When we are dishonest, we are not being true to who God made us to be.
Honesty is a character trait that God values highly, and He wants us to value it as well. As we seek to live according to His Word, let us remember to always be truthful in our words and actions.
What Does Bible Say About Honesty?
The Bible has a lot to say about honesty. In fact, there are many  verses that mention honesty or dishonesty in some way. Here are just a few:
Proverbs 12:22 says, "The LORD detests lying lips, but he delights in men who are truthful."
Proverbs 13:5 says, "A righteous man hates falsehood, but a wicked man brings shame and disgrace."
Ephesians 4:25 says, "Therefore each of you must put off falsehood and speak truthfully to his neighbor."
Colossians 3:9 says, "Do not lie to each other."
These verses make it clear that God is not okay with lying. He hates it. And yet, we do it all the time. We lie about our age, our weight, our accomplishments, our goals. We even lie to ourselves.
Why is honesty so important to God? I think it has to do with the fact that honesty is the cornerstone of any relationship. If we can't be honest with each other, then we can't truly connect. And if we can't connect, then we can't experience the fullness of life that God intends for us.
So let's make a commitment to be more honest in our relationships – with God and with others. It's not always easy, but it's always worth it.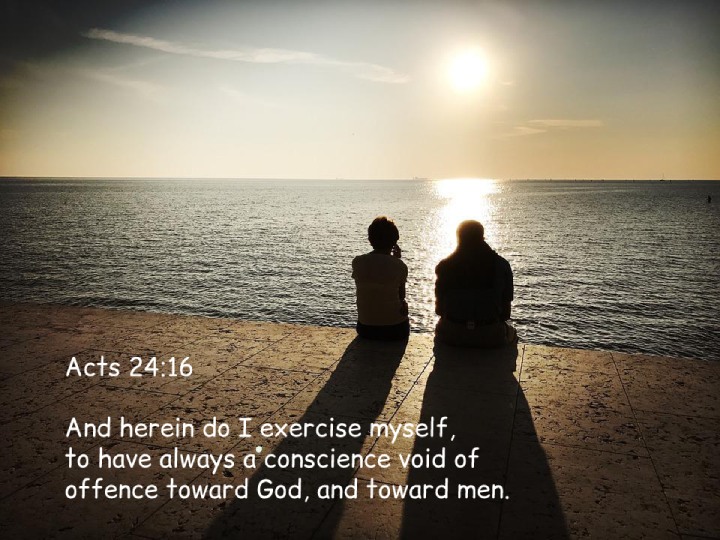 Bible Verses About Honesty
1. Ephesians 4:15
But speaking the truth in love, may grow up into him in all things, which is the head, even Christ:
2. Genesis 30:33
So shall my righteousness answer for me in time to come, when it shall come for my hire before thy face: every one that is not speckled and spotted among the goats, and brown among the sheep, that shall be counted stolen with me.
3. Proverbs 29:10
The bloodthirsty hate the upright: but the just seek his soul.
4. Jeremiah 26:15
But know ye for certain, that if ye put me to death, ye shall surely bring innocent blood upon yourselves, and upon this city, and upon the inhabitants thereof: for of a truth the LORD hath sent me unto you to speak all these words in your ears.
5. 1 Peter 2:22
Who did no sin, neither was guile found in his mouth:
6. Proverbs 12:17
He that speaketh truth sheweth forth righteousness: but a false witness deceit.
7. Isaiah 45:19
I have not spoken in secret, in a dark place of the earth: I said not unto the seed of Jacob, Seek ye me in vain: I the LORD speak righteousness, I declare things that are right.
8. Psalm 111:7
The works of his hands are verity and judgment; all his commandments are sure.
9. 1 Timothy 3:8
Likewise must the deacons be grave, not doubletongued, not given to much wine, not greedy of filthy lucre;
10. 2 Corinthians 4:2
But have renounced the hidden things of dishonesty, not walking in craftiness, nor handling the word of God deceitfully; but by manifestation of the truth commending ourselves to every man's conscience in the sight of God.
11. Galatians 4:16
Am I therefore become your enemy, because I tell you the truth?
12. Titus 1:7
For a bishop must be blameless, as the steward of God; not selfwilled, not soon angry, not given to wine, no striker, not given to filthy lucre;
13. John 7:28
Then cried Jesus in the temple as he taught, saying, Ye both know me, and ye know whence I am: and I am not come of myself, but he that sent me is true, whom ye know not.
14. Psalm 119:142
Thy righteousness is an everlasting righteousness, and thy law is the truth.
15. Daniel 6:4
Then the presidents and princes sought to find occasion against Daniel concerning the kingdom; but they could find none occasion nor fault; forasmuch as he was faithful, neither was there any error or fault found in him.
16. Amos 5:10
They hate him that rebuketh in the gate, and they abhor him that speaketh uprightly.
17. Psalm 33:4
For the word of the LORD is right; and all his works are done in truth.
18. 1 Thessalonians 1:9
For they themselves shew of us what manner of entering in we had unto you, and how ye turned to God from idols to serve the living and true God;
19. Exodus 18:21
Moreover thou shalt provide out of all the people able men, such as fear God, men of truth, hating covetousness; and place such over them, to be rulers of thousands, and rulers of hundreds, rulers of fifties, and rulers of tens:
20. 1 Kings 17:24
And the woman said to Elijah, Now by this I know that thou art a man of God, and that the word of the LORD in thy mouth is truth.
21. Revelation 19:9
And he saith unto me, Write, Blessed are they which are called unto the marriage supper of the Lamb. And he saith unto me, These are the true sayings of God.
22. 2 Corinthians 1:12
For our rejoicing is this, the testimony of our conscience, that in simplicity and godly sincerity, not with fleshly wisdom, but by the grace of God, we have had our conversation in the world, and more abundantly to you-ward.
23. Romans 1:18
For the wrath of God is revealed from heaven against all ungodliness and unrighteousness of men, who hold the truth in unrighteousness;
24. 2 Samuel 7:28
And now, O Lord GOD, thou art that God, and thy words be true, and thou hast promised this goodness unto thy servant:
25. Job 27:4
My lips shall not speak wickedness, nor my tongue utter deceit.
26. Ezekiel 45:10
Ye shall have just balances, and a just ephah, and a just bath.
27. 1 Chronicles 29:17
I know also, my God, that thou triest the heart, and hast pleasure in uprightness. As for me, in the uprightness of mine heart I have willingly offered all these things: and now have I seen with joy thy people, which are present here, to offer willingly unto thee.
28. Mark 12:14
And when they were come, they say unto him, Master, we know that thou art true, and carest for no man: for thou regardest not the person of men, but teachest the way of God in truth: Is it lawful to give tribute to Caesar, or not?
29. Genesis 43:12
And take double money in your hand; and the money that was brought again in the mouth of your sacks, carry it again in your hand; peradventure it was an oversight:
30. Acts 24:16
And herein do I exercise myself, to have always a conscience void of offence toward God, and toward men.
31. Revelation 3:7
And to the angel of the church in Philadelphia write; These things saith he that is holy, he that is true, he that hath the key of David, he that openeth, and no man shutteth; and shutteth, and no man openeth;
32. 1 Corinthians 5:8
Therefore let us keep the feast, not with old leaven, neither with the leaven of malice and wickedness; but with the unleavened bread of sincerity and truth.
33. Psalm 19:7
The law of the LORD is perfect, converting the soul: the testimony of the LORD is sure, making wise the simple.
34. Matthew 22:16
And they sent out unto him their disciples with the Herodians, saying, Master, we know that thou art true, and teachest the way of God in truth, neither carest thou for any man: for thou regardest not the person of men.
35. John 18:23
Jesus answered him, If I have spoken evil, bear witness of the evil: but if well, why smitest thou me?
36. 1 John 5:20
And we know that the Son of God is come, and hath given us an understanding, that we may know him that is true, and we are in him that is true, even in his Son Jesus Christ. This is the true God, and eternal life.
37. Proverbs 17:26
Also to punish the just is not good, nor to strike princes for equity.
38. Jeremiah 10:10
But the LORD is the true God, he is the living God, and an everlasting king: at his wrath the earth shall tremble, and the nations shall not be able to abide his indignation.
39. Proverbs 11:1
A false balance is abomination to the LORD: but a just weight is his delight.
40. Romans 3:4
God forbid: yea, let God be true, but every man a liar; as it is written, That thou mightest be justified in thy sayings, and mightest overcome when thou art judged.
41. 2 Corinthians 2:17
For we are not as many, which corrupt the word of God: but as of sincerity, but as of God, in the sight of God speak we in Christ.
Online courses recommended for you:
Books recommended for you:
ALSO READ: