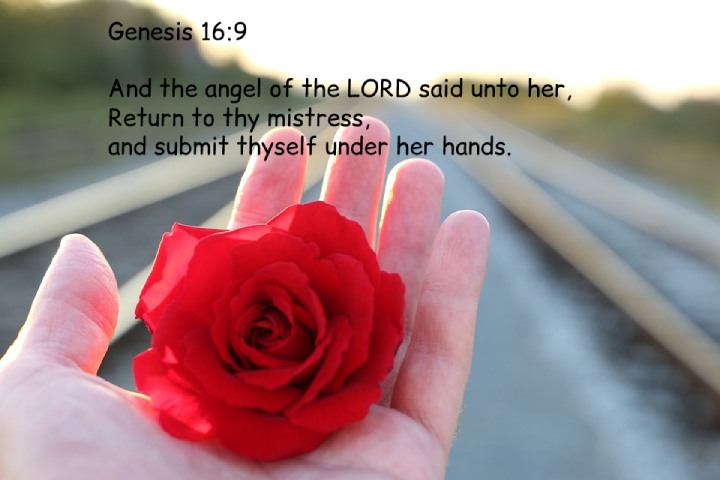 Humility is a valuable trait to have in life. It can help you create meaningful relationships, foster personal growth and build better bridges with other communities. When you humble yourself, you become more aware of your strengths and weaknesses, allowing you to identify areas of improvement. You also learn to respect others and their perspectives, even if they differ from yours. This allows for better collaboration between individuals, as everyone has something to contribute regardless of background or experience.
Being humble also allows us to appreciate what we may not be able to do ourselves by recognizing and learning from those who can. Humility ultimately helps us become better-informed human beings who are open-minded and willing to listen instead of just talking without understanding the bigger picture.
Being humble also allows us to be more forgiving of ourselves and others, knowing that mistakes can happen but we can learn from them and move forward. Ultimately, humility helps us become better people who are more connected to the world around us. It's an important character trait to foster a positive environment for everyone.
Humility is not something that can be achieved overnight. Cultivating this trait takes practice and dedication, but it's worth the effort. Start by being mindful of your thoughts and actions, recognizing when you are in a position of privilege or power, and considering how your words may affect those around you.
Acknowledge that everyone has something valuable to contribute regardless of their background or experience level. Allow yourself to be vulnerable with others and open up about your flaws, which helps build trust between individuals.
Finally, take the time to listen instead of just talk – understand what other people say before offering your opinion on any subject. By taking these steps into account, you will begin to develop humility which will ultimately help you become a better person.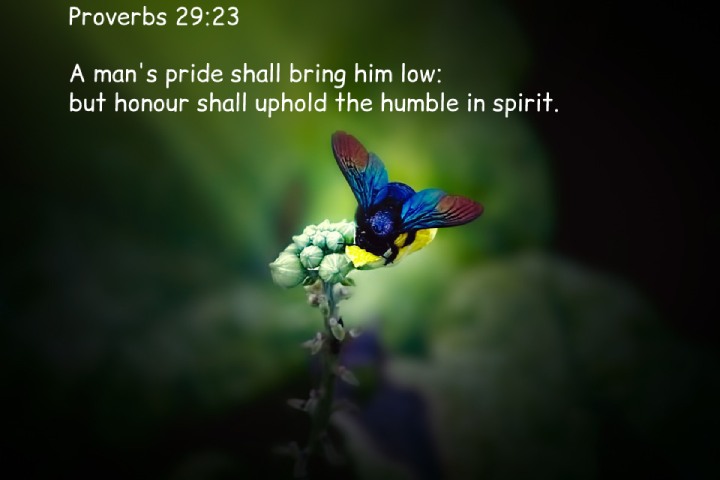 Bible Verses About Humble Yourself (KJV)
1. 1 Kings 21:29
Seest thou how Ahab humbleth himself before me? because he humbleth himself before me, I will not bring the evil in his days: but in his son's days will I bring the evil upon his house.
2. Genesis 16:9
And the angel of the LORD said unto her, Return to thy mistress, and submit thyself under her hands.
3. Proverbs 6:3
Do this now, my son, and deliver thyself, when thou art come into the hand of thy friend; go, humble thyself, and make sure thy friend.
4. Philippians 2:8
And being found in fashion as a man, he humbled himself, and became obedient unto death, even the death of the cross.
5. Matthew 23:12
And whosoever shall exalt himself shall be abased; and he that shall humble himself shall be exalted.
6. James 4:6
But he giveth more grace. Wherefore he saith, God resisteth the proud, but giveth grace unto the humble.
7. Proverbs 15:33
The fear of the LORD is the instruction of wisdom; and before honour is humility.
8. James 4:7
Submit yourselves therefore to God. Resist the devil, and he will flee from you.
9. Matthew 18:4
Whosoever therefore shall humble himself as this little child, the same is greatest in the kingdom of heaven.
10. Isaiah 58:5
Is it such a fast that I have chosen? a day for a man to afflict his soul? is it to bow down his head as a bulrush, and to spread sackcloth and ashes under him? wilt thou call this a fast, and an acceptable day to the LORD?
11. Deuteronomy 8:2
And thou shalt remember all the way which the LORD thy God led thee these forty years in the wilderness, to humble thee, and to prove thee, to know what was in thine heart, whether thou wouldest keep his commandments, or no.
12. Proverbs 29:23
A man's pride shall bring him low: but honour shall uphold the humble in spirit.
13. 1 Peter 5:6
Humble yourselves therefore under the mighty hand of God, that he may exalt you in due time:
14. Matthew 11:29
Take my yoke upon you, and learn of me; for I am meek and lowly in heart: and ye shall find rest unto your souls.
15. Romans 12:16
Be of the same mind one toward another. Mind not high things, but condescend to men of low estate. Be not wise in your own conceits.
16. Ephesians 5:21
Submitting yourselves one to another in the fear of God.
17. 2 Corinthians 11:7
Have I committed an offence in abasing myself that ye might be exalted, because I have preached to you the gospel of God freely?
18. Zephaniah 2:3
Seek ye the LORD, all ye meek of the earth, which have wrought his judgment; seek righteousness, seek meekness: it may be ye shall be hid in the day of the LORD'S anger.
19. Matthew 18:3
And said, Verily I say unto you, Except ye be converted, and become as little children, ye shall not enter into the kingdom of heaven.
20. Daniel 10:12
Then said he unto me, Fear not, Daniel: for from the first day that thou didst set thine heart to understand, and to chasten thyself before thy God, thy words were heard, and I am come for thy words.
21. Jeremiah 13:18
Say unto the king and to the queen, Humble yourselves, sit down: for your principalities shall come down, even the crown of your glory.
22. Jeremiah 44:10
They are not humbled even unto this day, neither have they feared, nor walked in my law, nor in my statutes, that I set before you and before your fathers.
23. Daniel 5:22
And thou his son, O Belshazzar, hast not humbled thine heart, though thou knewest all this;
24. 2 Kings 22:19
Because thine heart was tender, and thou hast humbled thyself before the LORD, when thou heardest what I spake against this place, and against the inhabitants thereof, that they should become a desolation and a curse, and hast rent thy clothes, and wept before me; I also have heard thee, saith the LORD.
25. Luke 14:11
For whosoever exalteth himself shall be abased; and he that humbleth himself shall be exalted.
26. Proverbs 22:4
By humility and the fear of the LORD are riches, and honour, and life.
27. James 4:10
Humble yourselves in the sight of the Lord, and he shall lift you up.
28. 2 Chronicles 7:14
If my people, which are called by my name, shall humble themselves, and pray, and seek my face, and turn from their wicked ways; then will I hear from heaven, and will forgive their sin, and will heal their land.
Online courses recommended for you:
Books recommended for you:
* As an Amazon Associate I earn from qualifying purchases.
ALSO READ: