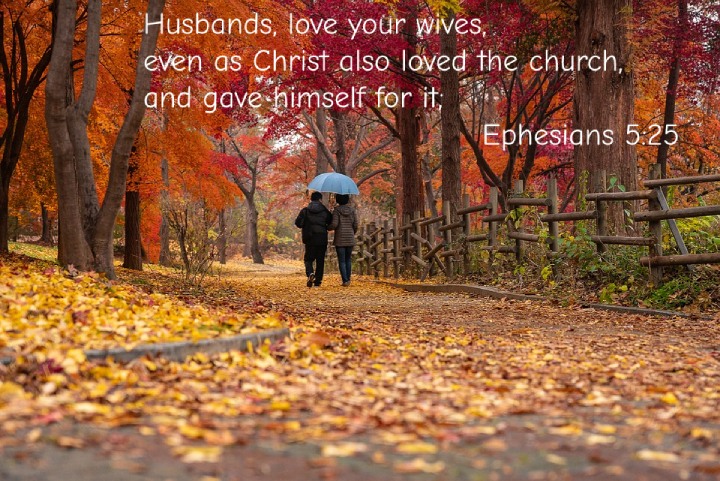 What Is The Role Of A Husband?
A husband is expected to fulfill many roles, both traditional and modern.
A husband is traditionally considered to be the head of the household and is responsible for providing for and protecting his family. He is also responsible for teaching his children the values and traditions of their family. In many cultures, the husband is also the head of the household's finances.
In recent years, the role of husband has evolved to include more than just financial and protective responsibilities. Husbands are now expected to be more involved in domestic duties and child-rearing. He should be also a good father to his children. He should be someone they can look up to and admire. A husband should be someone who is always there for them, no matter what.
Despite these changes, the traditional roles of husband and father are still very important. A husband is still responsible for providing for his family and protecting them from harm.
A husband should also be a loving and devoted partner to his wife. He should be supportive and understanding, and always be there for her when she needs him. A husband should be someone who she can count on and trust. Husbands play an important role in families, and they should take their responsibilities seriously.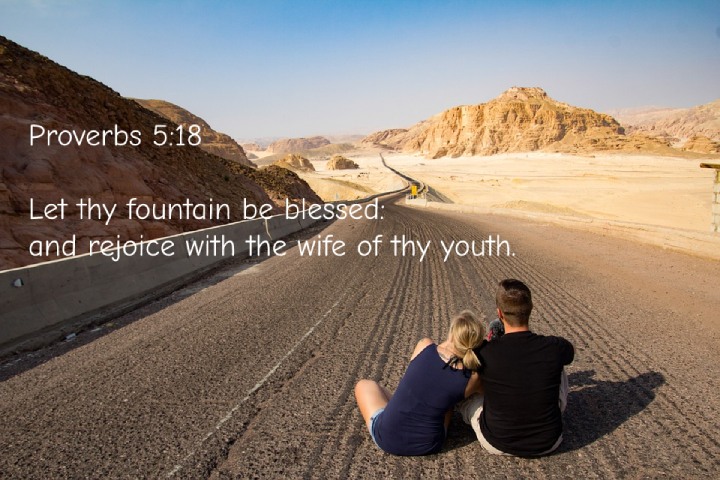 How To Be A Good Husband For A Happy Marriage?
There is no one formula for how to be a  good husband, as every relationship is unique. However, there are some general tips that can help you create a happy and successful marriage.
A good husband is someone who is reliable and always there for his wife. He makes her feel loved and supported, and is always willing to compromise in order to make their relationship work. If you want to be a good husband and have a happy marriage, here are some tips to follow:
One of the most important things you can do as a husband is to be attentive and listen to your wife. Show her that you care about what she has to say, and take her concerns seriously. Be supportive and understanding, and always try to compromise in order to maintain a peaceful home.
Be there for her when she needs you. When your wife is feeling down, be there for her and offer support. Let her know that she can count on you to help her through anything.
Another key ingredient for a happy marriage is communication. Make sure you talk openly with your wife about everything – from your feelings and desires, to your worries and fears. This will help you build a strong foundation of trust and understanding.
Be honest and trustworthy. Your wife needs to be able to trust you completely, so always be honest with her, even if it's something she may not want to hear. Don't keep secrets from her, and never cheat on her.
Make compromises. In any relationship, there will be times when both parties don't get what they want. As a husband, it's important to be willing to compromise in order to keep the peace.
Finally, try to keep things fun and exciting by always trying new things together. Be loving and attentive. Show your wife that you love her by being attentive and affectionate. Make time for her, give her compliments, and let her know how special she is to you.
Explore your interests and hobbies, go on dates, and make time for just the two of you. By cultivating a healthy and happy relationship, you can ensure that your marriage will last long into the future.
These are just a few tips to help you be a good husband and have a happy marriage. If you follow these tips, you'll be on your way to having a strong and lasting relationship with your wife. If you have any other advice, please share it in the comments below!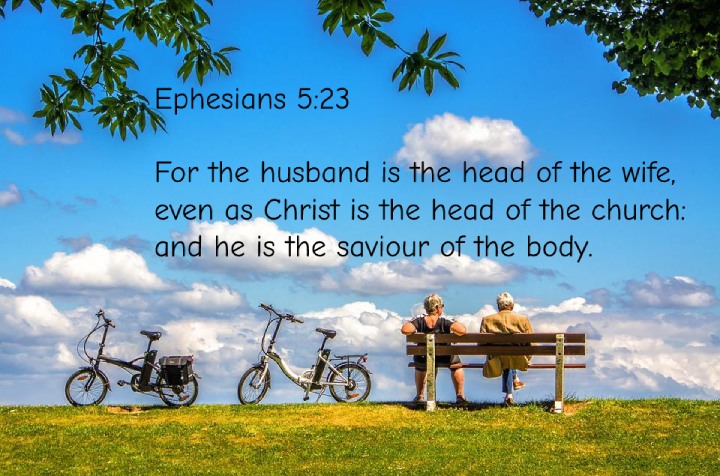 What Does Bible Say About Being A Husband?
The Bible has a great deal to say about being a husband. One of the most important things to remember is that as a husband, you are called to love your wife as Christ loves the church. This means putting her needs above your own, and always doing what is best for her. It also means sacrificially giving yourself for her benefit. As a husband, you are also responsible for leading your family spiritually, and setting an example of godliness for your children.
Here are some specific things the Bible says about being a husband:
Ephesians 5:25-33
Husbands, love your wives, just as Christ loved the church and gave himself up for her to make her holy, cleansing her by the washing with water through the word, and to present her to himself as a radiant church, without stain or wrinkle or any other blemish, but holy and blameless. In this same way, husbands ought to love their wives as their own bodies. He who loves his wife loves himself. After all, no one ever hated their own body, but they feed and care for their body, just as Christ does the church— for we are members of his body. "For this reason a man will leave his father and mother and be united to his wife, and the two will become one flesh." This is a profound mystery—but I am talking about Christ and the church. However, each one of you also must love his wife as he loves himself, and the wife must respect her husband.
As a husband, your first priority should be loving your wife. Just as Christ loved the church and sacrificed Himself for her, you are called to do the same for your wife.
In order to best love your wife, it is important to understand what she needs from you. Every woman is different, and will have her own specific needs. However, there are some general things that all women need from their husbands. These include:
1.Affection:
Women need to feel loved and cherished by their husbands. This can be shown through physical affection, such as holding hands, hugging, or kissing. It can also be shown through verbal affirmation, such as telling her how much you love her, or expressing your gratitude for her.
2.Attention:
Women need to feel like they are a priority in their husband's life. This means making time for her, and really listening when she talks. It also means being present in the moment, and giving her your full attention when you are together.
3.Communication:
Women need to feel like they can communicate openly with their husbands. This means talking about your feelings, and sharing your thoughts and concerns with each other. It also means being willing to listen to her, and trying to understand her point of view.
4.Respect:
Women need to feel respected by their husbands. This includes respecting her opinions and decisions, even if you don't agree with them. It also means speaking to her with kindness and courtesy, and refraining from using hurtful words or put-downs.
By meeting these needs, you can show your wife that you truly love and care for her. When you do this, you will be well on your way to having a happy and healthy marriage.
The Bible also says that a husband should be the leader of his household. He is responsible for making decisions and providing for his family. A husband should also be faithful to his wife, and should never cheat on her or treat her badly.
If you are a husband, always remember that you have an important role to play in your family. Be the best husband you can be, and always put your wife and children first. They deserve nothing less than your very best.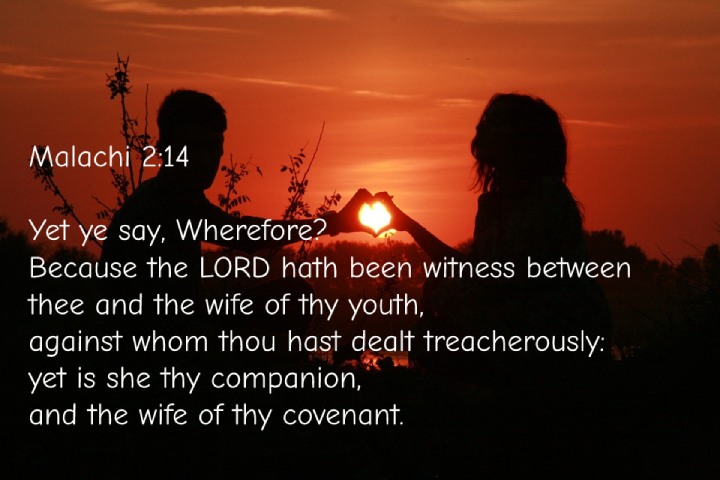 Bible Verses About Husbands
1. Exodus 20:14
Thou shalt not commit adultery.
2. 1 Corinthians 11:3
But I would have you know, that the head of every man is Christ; and the head of the woman is the man; and the head of Christ is God.
3. Genesis 2:24
Therefore shall a man leave his father and his mother, and shall cleave unto his wife: and they shall be one flesh.
4. Isaiah 54:5
For thy Maker is thine husband; the LORD of hosts is his name; and thy Redeemer the Holy One of Israel; The God of the whole earth shall he be called.
5. Colossians 3:19
Husbands, love your wives, and be not bitter against them.
6. Genesis 29:20
And Jacob served seven years for Rachel; and they seemed unto him but a few days, for the love he had to her.
7. Genesis 1:27
So God created man in his own image, in the image of God created he him; male and female created he them.
8. 2 Corinthians 11:2
For I am jealous over you with godly jealousy: for I have espoused you to one husband, that I may present you as a chaste virgin to Christ.
9. Genesis 24:67
And Isaac brought her into his mother Sarah's tent, and took Rebekah, and she became his wife; and he loved her: and Isaac was comforted after his mother's death.
10. Matthew 19:5
And said, For this cause shall a man leave father and mother, and shall cleave to his wife: and they twain shall be one flesh?
11. Deuteronomy 22:22
If a man be found lying with a woman married to an husband, then they shall both of them die, both the man that lay with the woman, and the woman: so shalt thou put away evil from Israel.
12. 1 Peter 3:7
Likewise, ye husbands, dwell with them according to knowledge, giving honour unto the wife, as unto the weaker vessel, and as being heirs together of the grace of life; that your prayers be not hindered.
13. Proverbs 5:18
Let thy fountain be blessed: and rejoice with the wife of thy youth.
14. Malachi 2:15
And did not he make one? Yet had he the residue of the spirit. And wherefore one? That he might seek a godly seed. Therefore take heed to your spirit, and let none deal treacherously against the wife of his youth.
15. Leviticus 20:10
And the man that committeth adultery with another man's wife, even he that committeth adultery with his neighbour's wife, the adulterer and the adulteress shall surely be put to death.
16. Ezekiel 16:8
Now when I passed by thee, and looked upon thee, behold, thy time was the time of love; and I spread my skirt over thee, and covered thy nakedness: yea, I sware unto thee, and entered into a covenant with thee, saith the Lord GOD, and thou becamest mine.
17. Deuteronomy 5:18
Neither shalt thou commit adultery.
18. Jeremiah 3:14
Turn, O backsliding children, saith the LORD; for I am married unto you: and I will take you one of a city, and two of a family, and I will bring you to Zion:
19. Ephesians 5:23
For the husband is the head of the wife, even as Christ is the head of the church: and he is the saviour of the body.
20. Ephesians 5:25
Husbands, love your wives, even as Christ also loved the church, and gave himself for it;
21. Revelation 21:2
And I John saw the holy city, new Jerusalem, coming down from God out of heaven, prepared as a bride adorned for her husband.
22. Jeremiah 31:32
Not according to the covenant that I made with their fathers in the day that I took them by the hand to bring them out of the land of Egypt; which my covenant they brake, although I was an husband unto them, saith the LORD:
23. Malachi 2:14
Yet ye say, Wherefore? Because the LORD hath been witness between thee and the wife of thy youth, against whom thou hast dealt treacherously: yet is she thy companion, and the wife of thy covenant.
24. Deuteronomy 24:5
When a man hath taken a new wife, he shall not go out to war, neither shall he be charged with any business: but he shall be free at home one year, and shall cheer up his wife which he hath taken.
Online courses recommended for you:
Books recommended for you:
* As an Amazon Associate I earn from qualifying purchases.
ALSO READ: