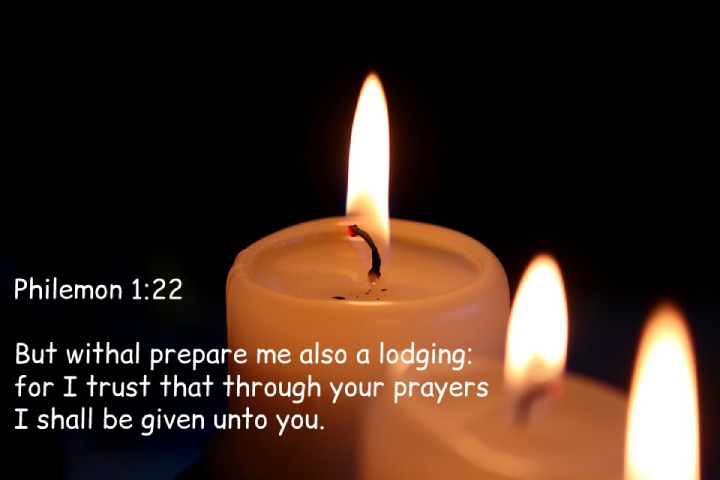 Intercessory prayer is a type of prayer that is said on behalf of others. This can be done for loved ones, friends, acquaintances, or even strangers. It is a way to show your care and concern for others and to ask for God's blessing and guidance in their lives.
This type of prayer is often used to ask for God's help in healing someone who is sick or to pray for someone who is going through a difficult time. Intercessory prayer can also be used to pray for world peace or any other intention.
The power of intercessory prayer comes from the belief that God can use our prayers to help change things in the world. When we pray for others, we are opening ourselves up to God's power, and we are asking Him to help us make a difference in the lives of others.
There are many different ways to pray intercessory. You can do it silently, or aloud; you can do it individually or in groups; you can do it in person or remotely. The important thing is that you are earnestly seeking God's help and guidance for the person or situation you are praying for.
Intercessory prayer can be a powerful tool for good in the world. By lifting others in prayer, you can help to make a difference in their lives, and the world around them. So don't hesitate to start interceding for others today!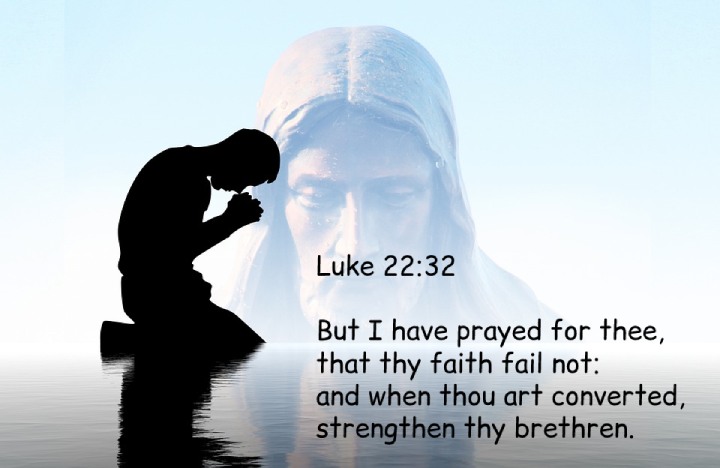 Bible Verses About Intercessory Prayer
1. Romans 10:1
Brethren, my heart's desire and prayer to God for Israel is, that they might be saved.
2. Numbers 12:13
And Moses cried unto the LORD, saying, Heal her now, O God, I beseech thee.
3. Philippians 1:19
For I know that this shall turn to my salvation through your prayer, and the supply of the Spirit of Jesus Christ,
4. 2 Samuel 24:17
And David spake unto the LORD when he saw the angel that smote the people, and said, Lo, I have sinned, and I have done wickedly: but these sheep, what have they done? let thine hand, I pray thee, be against me, and against my father's house.
5. 2 Corinthians 1:11
Ye also helping together by prayer for us, that for the gift bestowed upon us by the means of many persons thanks may be given by many on our behalf.
6. Luke 23:34
Then said Jesus, Father, forgive them; for they know not what they do. And they parted his raiment, and cast lots.
7. 1 Chronicles 29:19
And give unto Solomon my son a perfect heart, to keep thy commandments, thy testimonies, and thy statutes, and to do all these things, and to build the palace, for the which I have made provision.
8. Acts 7:60
And he kneeled down, and cried with a loud voice, Lord, lay not this sin to their charge. And when he had said this, he fell asleep.
9. Psalm 122:6
Pray for the peace of Jerusalem: they shall prosper that love thee.
10. 1 Timothy 2:1
I exhort therefore, that, first of all, supplications, prayers, intercessions, and giving of thanks, be made for all men;
11. Philemon 1:22
But withal prepare me also a lodging: for I trust that through your prayers I shall be given unto you.
12. Job 42:8
Therefore take unto you now seven bullocks and seven rams, and go to my servant Job, and offer up for yourselves a burnt offering; and my servant Job shall pray for you: for him will I accept: lest I deal with you after your folly, in that ye have not spoken of me the thing which is right, like my servant Job.
13. James 5:14
Is any sick among you? let him call for the elders of the church; and let them pray over him, anointing him with oil in the name of the Lord:
14. Luke 22:32
But I have prayed for thee, that thy faith fail not: and when thou art converted, strengthen thy brethren.
15. Genesis 17:18
And Abraham said unto God, O that Ishmael might live before thee!
16. Matthew 5:44
But I say unto you, Love your enemies, bless them that curse you, do good to them that hate you, and pray for them which despitefully use you, and persecute you;
17. Jeremiah 29:7
And seek the peace of the city whither I have caused you to be carried away captives, and pray unto the LORD for it: for in the peace thereof shall ye have peace.
18. Ephesians 6:18
Praying always with all prayer and supplication in the Spirit, and watching thereunto with all perseverance and supplication for all saints;
Online courses recommended for you:
Books recommended for you:
* As an Amazon Associate I earn from qualifying purchases.
ALSO READ: