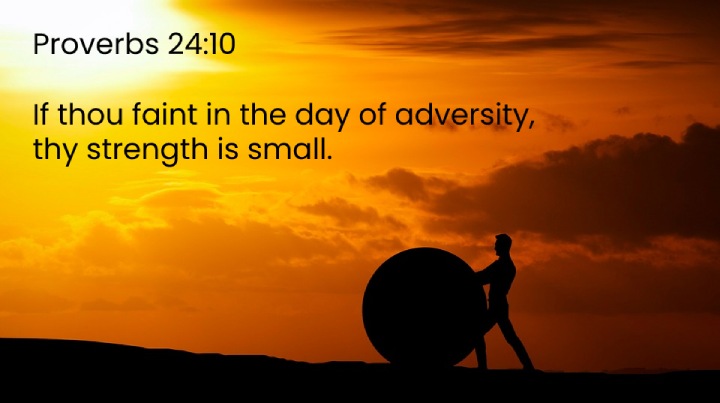 What Are The Struggles In Life?
Life is full of ups and downs, no matter who you are. At some point, everyone goes through struggles. It's a natural part of life. Some people have more struggles than others, but we all have them nonetheless. While they may be difficult to deal with at times, struggles can also make us stronger and wiser.
There are all sorts of struggles we may face throughout our lives. Here are just a few examples:
Financial problems: Money is one of the biggest sources of stress for many people. If you're struggling to make ends meet or pay your bills, it can be tough to stay positive.
Health issues: Whether it's a chronic illness or a temporary setback, health problems can be very difficult to deal with. Not being able to do the things you enjoy or being in pain can take a toll on your mental and emotional well-being.
Relationship problems: Whether it's a romantic relationship, a friendship, or a family member, we all have relationships that can be challenging at times. Dealing with conflict, communication issues, and different personalities can be tough.
Career struggles: Trying to find a job, dealing with office politics, or feeling like you're not good enough can all lead to career-related stress. These types of struggles can be especially difficult because they affect our ability to support ourselves and our loved ones.
While these are just some examples of struggles people may face, it's important to remember that everyone experiences them differently. What may be a minor inconvenience for one person could be a major source of stress for another.
It's also important to remember that struggles don't last forever. Even though it may not feel like it at the time, things will eventually get better. If you're going through a tough time, don't hesitate to reach out for help. There are many resources available to help you get through difficult times.
What Does Bible Say About Life Struggles?
Most people go through tough times in their life. The Bible has a lot to say about life struggles.
In Psalm 46:1, it says, "God is our refuge and strength, an ever-present help in trouble."
This means that we can go to God for help during our struggles.
In James 1:2-4, it says, "Consider it pure joy, my brothers and sisters, whenever you face trials of many kinds, because you know that the testing of your faith produces perseverance. Let perseverance finish its work so that you may be mature and complete, not lacking anything."
This means that when we go through tough times, we can be joyful because it is through these trials that we grow in our faith.
The Bible also tells us that God is with us during our struggles.
In Isaiah 41:10, it says, "So do not fear, for I am with you; do not be dismayed, for I am your God. I will strengthen you and help you; I will uphold you with my righteous right hand."
This means that we can trust God to be with us during our difficult times.
The Bible offers hope during difficult times.
In Romans 8:28, it says, "And we know that in all things God works for the good of those who love him, who have been called according to his purpose."
This means that even though our struggles may be difficult, God can use them for our good.
If you are going through a difficult time, know that you are not alone. The Bible has a lot to say about life struggles. Turn to God for help and guidance during your difficulties. He will be with you and help you through whatever you are facing.
Bible Verses About Life Struggles
1. Romans 5:4
And patience, experience; and experience, hope:
2. Romans 7:17
Now then it is no more I that do it, but sin that dwelleth in me.
3. Romans 5:3
And not only so, but we glory in tribulations also: knowing that tribulation worketh patience;
4. Romans 7:15
For that which I do I allow not: for what I would, that do I not; but what I hate, that do I.
5. Genesis 3:17
And unto Adam he said, Because thou hast hearkened unto the voice of thy wife, and hast eaten of the tree, of which I commanded thee, saying, Thou shalt not eat of it: cursed is the ground for thy sake; in sorrow shalt thou eat of it all the days of thy life;
6. 1 Corinthians 7:28
But and if thou marry, thou hast not sinned; and if a virgin marry, she hath not sinned. Nevertheless such shall have trouble in the flesh: but I spare you.
7. Philippians 2:16
Holding forth the word of life; that I may rejoice in the day of Christ, that I have not run in vain, neither laboured in vain.
8. Philippians 1:23
For I am in a strait betwixt two, having a desire to depart, and to be with Christ; which is far better:
9. Galatians 5:17
For the flesh lusteth against the Spirit, and the Spirit against the flesh: and these are contrary the one to the other: so that ye cannot do the things that ye would.
10. Philippians 1:29
For unto you it is given in the behalf of Christ, not only to believe on him, but also to suffer for his sake;
11. Philippians 1:30
Having the same conflict which ye saw in me, and now hear to be in me.
12. Job 14:14
If a man die, shall he live again? all the days of my appointed time will I wait, till my change come.
13. 1 Timothy 4:10
For therefore we both labour and suffer reproach, because we trust in the living God, who is the Saviour of all men, specially of those that believe.
14. Hebrews 10:32
But call to remembrance the former days, in which, after ye were illuminated, ye endured a great fight of afflictions;
15. 2 Corinthians 7:5
For, when we were come into Macedonia, our flesh had no rest, but we were troubled on every side; without were fightings, within were fears.
16. Romans 7:19
For the good that I would I do not: but the evil which I would not, that I do.
17. Psalm 73:5
They are not in trouble as other men; neither are they plagued like other men.
18. Romans 7:23
But I see another law in my members, warring against the law of my mind, and bringing me into captivity to the law of sin which is in my members.
19. 2 Corinthians 4:17
For our light affliction, which is but for a moment, worketh for us a far more exceeding and eternal weight of glory;
20. Ephesians 6:12
For we wrestle not against flesh and blood, but against principalities, against powers, against the rulers of the darkness of this world, against spiritual wickedness in high places.
21. 1 Peter 1:6
Wherein ye greatly rejoice, though now for a season, if need be, ye are in heaviness through manifold temptations:
22. Hebrews 12:4
Ye have not yet resisted unto blood, striving against sin.
23. 2 Corinthians 1:4
Who comforteth us in all our tribulation, that we may be able to comfort them which are in any trouble, by the comfort wherewith we ourselves are comforted of God.
24. Genesis 25:22
And the children struggled together within her; and she said, If it be so, why am I thus? And she went to inquire of the LORD.
25. Colossians 1:29
Whereunto I also labour, striving according to his working, which worketh in me mightily.
26. Romans 7:18
For I know that in me (that is, in my flesh,) dwelleth no good thing: for to will is present with me; but how to perform that which is good I find not.
27. Proverbs 24:10
If thou faint in the day of adversity, thy strength is small.
28. James 1:3
Knowing this, that the trying of your faith worketh patience.
29. Job 14:1
Man that is born of a woman is of few days, and full of trouble.
30. Romans 8:18
For I reckon that the sufferings of this present time are not worthy to be compared with the glory which shall be revealed in us.
31. 1 Timothy 6:12
Fight the good fight of faith, lay hold on eternal life, whereunto thou art also called, and hast professed a good profession before many witnesses.
32. Ecclesiastes 9:9
Live joyfully with the wife whom thou lovest all the days of the life of thy vanity, which he hath given thee under the sun, all the days of thy vanity: for that is thy portion in this life, and in thy labour which thou takest under the sun.
33. Psalm 90:10
The days of our years are threescore years and ten; and if by reason of strength they be fourscore years, yet is their strength labour and sorrow; for it is soon cut off, and we fly away.
34. James 1:12
Blessed is the man that endureth temptation: for when he is tried, he shall receive the crown of life, which the Lord hath promised to them that love him.
35. Psalm 73:4
For there are no bands in their death: but their strength is firm.
36. Romans 7:21
I find then a law, that, when I would do good, evil is present with me.
37. Job 7:1
Is there not an appointed time to man upon earth? are not his days also like the days of an hireling?
38. Romans 7:24
O wretched man that I am! who shall deliver me from the body of this death?
39. John 16:33
These things I have spoken unto you, that in me ye might have peace. In the world ye shall have tribulation: but be of good cheer; I have overcome the world.
What are some of the struggles you have faced in your life? How did you overcome them? Share your experiences in the comments below.