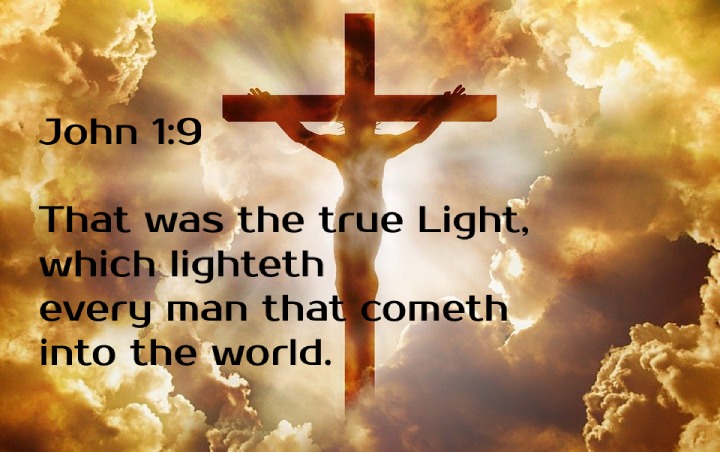 What Does It Mean By The Light Of Christ?
In the Bible, Christ is often referred to as the light. This metaphor is used to illustrate how Christ guides people and brings them closer to God. Christ is a source of hope and comfort for believers and offers salvation to all who follow Him.
The light of Christ can be seen as a symbol of God's love. In the same way that the sun brings light and warmth to the earth, so too does God's love shine down on His people. Christ is the ultimate expression of God's love and His willingness to forgive.
When we accept Christ into our lives, we are bathed in His light. This light fills us with hope, peace, and joy. It is a light that can never be extinguished and will guide us through whatever darkness we may face.
If you are seeking guidance or comfort, turn to the light of Christ. He will lead you on the path to salvation and fill your life with His love.
How Can We Be The Light Of Christ?
Jesus said, "You are the light of the world. A city on a hill cannot be hidden. Neither do people light a lamp and put it under a bowl. Instead, they put it on its stand, and it gives light to everyone in the house. In the same way, let your light shine before others, that they may see your good deeds and glorify your Father in heaven."
          – Matthew 5:14-16
What did Jesus mean when He said we are the light of the world? And how can we be the light of Christ to others?
The answer is found in understanding what light is. Light is simply the absence of darkness. In the physical world, darkness is the absence of light. In the spiritual world, sin is the absence of righteousness. So when Jesus said we are the light of the world, He was saying that we are to be righteous before others.
How can we be righteous before others? By living a life that is pleasing to God. This means obeying His commands, living according to His will, and doing good deeds. When we do these things, we are living in the light. And when we live in the light, we can be a light to others.
So let us live lives that are pleasing to God. Let us obey His commands. Let us do good deeds. And let us be a light to others, that they may see our good deeds and glorify our Father in heaven.
Are We Born With The Light Of Christ?
According to the Bible, the answer is yes!
In John 1:9, it says, "The true light that gives light to everyone was coming into the world." This means that everyone has the ability to be influenced by God's light.
This doesn't mean that everyone is automatically a Christian. Just because we have the light of Christ doesn't mean we will follow Him.
Each one of us has to make the decision to follow Jesus. But, we can only do that if we are aware of His light in the first place.
So, yes, we are born with the light of Christ. But, it's up to us whether or not we will follow Him.
What Is The Power Of Light In The Darkness?
In the Bible, it talks about how Jesus is the light of the world. He is the one who brings hope and love into a dark and broken world. Jesus is the one who can heal relationships and bring us back to God. When we follow Jesus, we have the power to overcome anything that comes our way. We can have hope in the darkest of times because we know that Jesus is with us always.
The light of Christ can help us in our relationships too. When we are feeling lost or alone, we can turn to Jesus and He will guide us back to the path of love and peace. If we are struggling in our relationship with God, we can ask Jesus to help us and He will show us the way. When we are struggling in our relationships with others, we can turn to Jesus and He will help us to love them unconditionally.
The light of Christ is a powerful force that can change our lives forever. If we let Him, He will lead us into a life of love, joy, and peace. So, let us all follow the light of Christ and let His love shine in our hearts always.
Bible Verses About The Light Of Christ
1. John 12:46
I am come a light into the world, that whosoever believeth on me should not abide in darkness.
2. Isaiah 42:6
I the LORD have called thee in righteousness, and will hold thine hand, and will keep thee, and give thee for a covenant of the people, for a light of the Gentiles;
3. Matthew 17:2
And was transfigured before them: and his face did shine as the sun, and his raiment was white as the light.
4. John 12:36
While ye have light, believe in the light, that ye may be the children of light. These things spake Jesus, and departed, and did hide himself from them.
5. John 1:8
He was not that Light, but was sent to bear witness of that Light.
6. Acts 26:23
That Christ should suffer, and that he should be the first that should rise from the dead, and should shew light unto the people, and to the Gentiles.
7. 2 Corinthians 4:6
For God, who commanded the light to shine out of darkness, hath shined in our hearts, to give the light of the knowledge of the glory of God in the face of Jesus Christ.
8. John 1:9
That was the true Light, which lighteth every man that cometh into the world.
9. John 3:19
And this is the condemnation, that light is come into the world, and men loved darkness rather than light, because their deeds were evil.
10. 1 John 2:8
Again, a new commandment I write unto you, which thing is true in him and in you: because the darkness is past, and the true light now shineth.
11. John 12:35
Then Jesus said unto them, Yet a little while is the light with you. Walk while ye have the light, lest darkness come upon you: for he that walketh in darkness knoweth not whither he goeth.
12. Acts 22:9
And they that were with me saw indeed the light, and were afraid; but they heard not the voice of him that spake to me.
13. John 8:12
Then spake Jesus again unto them, saying, I am the light of the world: he that followeth me shall not walk in darkness, but shall have the light of life.
14. John 1:4
In him was life; and the life was the light of men.
15. Luke 2:32
A light to lighten the Gentiles, and the glory of thy people Israel.
16. John 1:7
The same came for a witness, to bear witness of the Light, that all men through him might believe.
17. John 9:5
As long as I am in the world, I am the light of the world.
18. Luke 1:78
Through the tender mercy of our God; whereby the dayspring from on high hath visited us,
19. 2 Corinthians 4:4
In whom the god of this world hath blinded the minds of them which believe not, lest the light of the glorious gospel of Christ, who is the image of God, should shine unto them.
Do you have a story of how Jesus has brought light into your life? We would love to hear it! Share your story with us in the comments below.