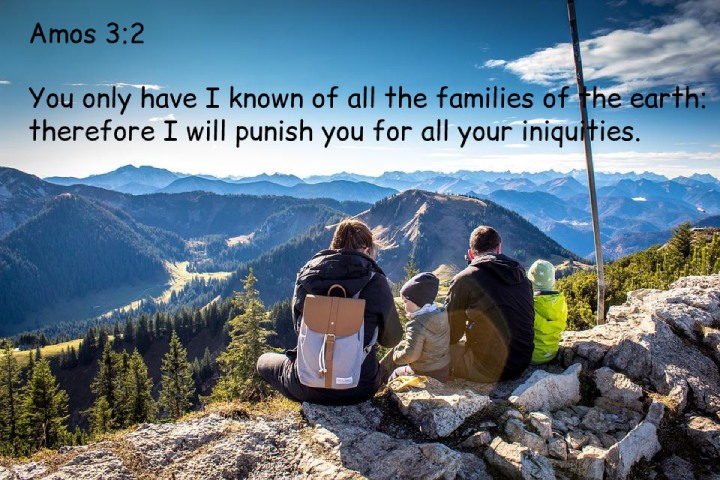 The Bible tells us that love is the most important thing in life. It also teaches us that family is the foundation of society. In a world where so many things can tear us apart, our families should be the things that bring us together.
The Bible talks about love in many different ways. God is love, and His love for us is perfect. He shows His love for us by giving us His Son, Jesus Christ, to die for our sins. God also commands us to love others as He loves us. This means that we should put others first and show them compassion and mercy, just as God does with us.
Love is the foundation of any strong family. Without it, families would crumble and eventually fall apart. Love is what binds us together and gives us strength when things are tough. It's what helps us overcome challenges and grow closer as a result.
Family is the cornerstone of our lives. They are there for us through thick and thin, celebrating our triumphs and comforting us in our darkest hours. Our families are our support system, our anchors in life. They are always there for us, even when no one else is. They love us unconditionally and accept us for who we are. Families come in all shapes and sizes, but they all have one thing in common: they provide a sense of belonging and support that we all need in our lives.
Family is also very important to God. He established the family unit when He created man and woman. The family is meant to be a place where we can learn to love and serve one another. It's also a place where we can learn about God's love for us. The Bible tells us that children are a blessing from the Lord, and that parents should raise their children in the nurture and admonition of the Lord.
No matter what challenges we face in life, our families will always be there for us. They are the people we can turn to when we need a shoulder to cry on or someone to celebrate with. They are the people who will always be there, no matter what. So cherish your family, love them unconditionally, and never take them for granted. Because they are the most important people in your life.
God's plan for our lives includes both love and family. He wants us to experience His love, and He wants us to be part of a healthy family unit. When we put these two things together, we can have a rich and full life that is truly blessed by God.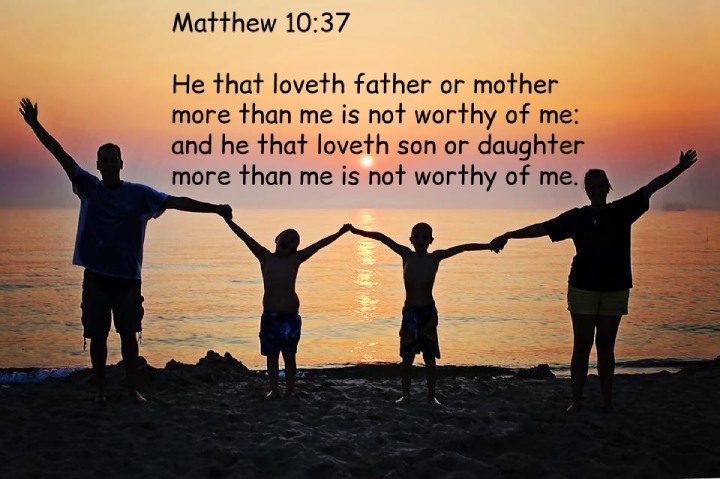 Bible Verses About Love And Family
1. Luke 14:26
If any man come to me, and hate not his father, and mother, and wife, and children, and brethren, and sisters, yea, and his own life also, he cannot be my disciple.
2. 1 Peter 1:22
Seeing ye have purified your souls in obeying the truth through the Spirit unto unfeigned love of the brethren, see that ye love one another with a pure heart fervently:
3. 1 John 4:19
We love him, because he first loved us.
4. Matthew 5:47
And if ye salute your brethren only, what do ye more than others? do not even the publicans so?
5. Romans 12:10
Be kindly affectioned one to another with brotherly love; in honour preferring one another;
6. Psalm 45:10
Hearken, O daughter, and consider, and incline thine ear; forget also thine own people, and thy father's house;
7. 1 John 4:20
If a man say, I love God, and hateth his brother, he is a liar: for he that loveth not his brother whom he hath seen, how can he love God whom he hath not seen?
8. 1 Timothy 3:5
(For if a man know not how to rule his own house, how shall he take care of the church of God?)
9. Ephesians 3:14
For this cause I bow my knees unto the Father of our Lord Jesus Christ,
10. Luke 6:32
For if ye love them which love you, what thank have ye? for sinners also love those that love them.
11. Matthew 10:37
He that loveth father or mother more than me is not worthy of me: and he that loveth son or daughter more than me is not worthy of me.
12. 1 Timothy 3:4
One that ruleth well his own house, having his children in subjection with all gravity;
13. Jeremiah 12:6
For even thy brethren, and the house of thy father, even they have dealt treacherously with thee; yea, they have called a multitude after thee: believe them not, though they speak fair words unto thee.
14. Nehemiah 4:14
And I looked, and rose up, and said unto the nobles, and to the rulers, and to the rest of the people, Be not ye afraid of them: remember the Lord, which is great and terrible, and fight for your brethren, your sons, and your daughters, your wives, and your houses.
15. Proverbs 17:17
A friend loveth at all times, and a brother is born for adversity.
16. Matthew 10:36
And a man's foes shall be they of his own household.
17. 1 Corinthians 16:14
Let all your things be done with charity.
18. Psalm 115:14
The LORD shall increase you more and more, you and your children.
19. Philippians 2:2
Fulfil ye my joy, that ye be likeminded, having the same love, being of one accord, of one mind.
20. Luke 8:21
And he answered and said unto them, My mother and my brethren are these which hear the word of God, and do it.
21. 1 Peter 2:17
Honour all men. Love the brotherhood. Fear God. Honour the king.
22. 2 Samuel 7:18
Then went king David in, and sat before the LORD, and he said, Who am I, O Lord GOD? and what is my house, that thou hast brought me hitherto?
23. Luke 18:29
And he said unto them, Verily I say unto you, There is no man that hath left house, or parents, or brethren, or wife, or children, for the kingdom of God's sake,
24. 2 John 1:6
And this is love, that we walk after his commandments. This is the commandment, That, as ye have heard from the beginning, ye should walk in it.
25. 1 Thessalonians 3:12
And the Lord make you to increase and abound in love one toward another, and toward all men, even as we do toward you:
26. Matthew 5:46
For if ye love them which love you, what reward have ye? do not even the publicans the same?
27. Jeremiah 8:3
And death shall be chosen rather than life by all the residue of them that remain of this evil family, which remain in all the places whither I have driven them, saith the LORD of hosts.
28. Amos 3:2
You only have I known of all the families of the earth: therefore I will punish you for all your iniquities.
29. Ephesians 5:23
For the husband is the head of the wife, even as Christ is the head of the church: and he is the saviour of the body.
30. Deuteronomy 5:10
And shewing mercy unto thousands of them that love me and keep my commandments.
31. Jeremiah 31:1
At the same time, saith the LORD, will I be the God of all the families of Israel, and they shall be my people.
32. John 11:5
Now Jesus loved Martha, and her sister, and Lazarus.
33. 1 Timothy 5:8
But if any provide not for his own, and specially for those of his own house, he hath denied the faith, and is worse than an infidel.
34. 2 John 1:1
The elder unto the elect lady and her children, whom I love in the truth; and not I only, but also all they that have known the truth;
35. Galatians 6:10
As we have therefore opportunity, let us do good unto all men, especially unto them who are of the household of faith.
36. Proverbs 22:2
The rich and poor meet together: the LORD is the maker of them all.
37. Ephesians 6:23
Peace be to the brethren, and love with faith, from God the Father and the Lord Jesus Christ.
38. Colossians 3:14
And above all these things put on charity, which is the bond of perfectness.
39. Psalm 122:8
For my brethren and companions' sakes, I will now say, Peace be within thee.
40. Proverbs 14:20
The poor is hated even of his own neighbour: but the rich hath many friends.
41. Deuteronomy 15:16
And it shall be, if he say unto thee, I will not go away from thee; because he loveth thee and thine house, because he is well with thee;
42. Ephesians 3:15
Of whom the whole family in heaven and earth is named,
43. Psalm 69:8
I am become a stranger unto my brethren, and an alien unto my mother's children.
44. Romans 12:5
So we, being many, are one body in Christ, and every one members one of another.
Online courses recommended for you:
Books recommended for you:
* As an Amazon Associate I earn from qualifying purchases.
ALSO READ: