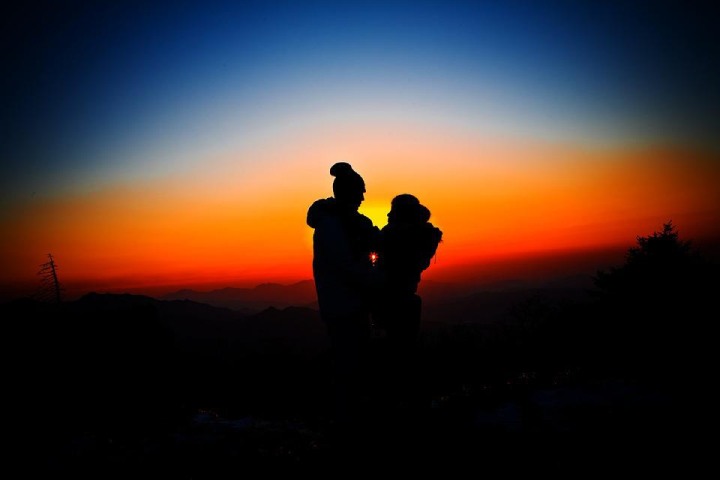 Forgiveness And Love
Forgiveness and love are two of the most powerful emotions we can experience. They have the ability to heal wounds that have been festering for years, and to bring us closer to those we care about. The Bible is packed with verses about forgiveness and love, and we will explore some of them. We will look at what forgiveness and love mean, why they are so important, and how we can apply them in our lives.
What Is Forgiveness?
The dictionary defines forgiveness as "the action or process of forgiving or being forgiven." In other words, it is the act of letting go of anger and resentment towards someone who has wronged us and moving on.
Why Is Forgiveness Important?
Forgiveness is important because it can help to heal the hurt that has been caused by the original offense. It can also help to prevent further hurt by reducing feelings of anger and revenge. Additionally, forgiveness can lead to improved relationships and better mental and physical health.
How Can We Forgive Others?
If you are struggling to forgive someone who has hurt you, here are a few things you can do:
-Talk to a trusted friend or family member about what happened and how you are feeling.
-Pray for guidance from God.
-Write down your thoughts and feelings about the situation.
-Consider what forgiveness would mean for you and the other person involved.
-Reach out to the other person and talk to them about what happened.
-Make a decision to forgive, and then let go of the anger and resentment you are feeling.
What Is Love?
The dictionary defines love as "an intense feeling of affection." In other words, it is a deep emotion that we feel towards someone else. We can love our family members, friends, pets, and even strangers.
Why Is Love Important?
Love is important because it is a basic human emotion that helps us to connect with others. It can also help to improve our mental and physical health and to make us happier overall.
How Can We Show Love To Others?
If you want to show love to someone, there are many things you can do:
-Spend time with them.
-Listen to them and offer advice or support when needed.
-Do something nice for them, without expecting anything in return.
-Tell them what you love about them.
-Pray for them.
-Be patient with them, even when they make mistakes.
-Forgive them when they hurt you.
Forgiving someone who has hurt you can be difficult, but remember that forgiveness is an important part of the healing process. It can also lead to improved relationships and better mental and physical health. Additionally, showing love to others is a great way to make them feel good and improve your own well-being.
It is important to remember that God forgives us for our sins. We should try to forgive others as we hope to be forgiven ourselves. Christ's example shows us that love and forgiveness go hand in hand. So next time when someone hurts you, try to forgive them and show them some love.
Bible Verses About Forgiveness And Love
1. Ephesians 4:32
And be ye kind one to another, tenderhearted, forgiving one another, even as God for Christ's sake hath forgiven you.
2. Proverbs 17:9
He that covereth a transgression seeketh love; but he that repeateth a matter separateth very friends.
3. Hebrews 8:12
For I will be merciful to their unrighteousness, and their sins and their iniquities will I remember no more.
4. 1 John 4:8
He that loveth not knoweth not God; for God is love.
5. 2 Corinthians 2:7
So that contrariwise ye ought rather to forgive him, and comfort him, lest perhaps such a one should be swallowed up with overmuch sorrow.
6. Psalm 130:4
But there is forgiveness with thee, that thou mayest be feared.
7. 1 John 1:9
If we confess our sins, he is faithful and just to forgive us our sins, and to cleanse us from all unrighteousness.
8. Matthew 18:35
So likewise shall my heavenly Father do also unto you, if ye from your hearts forgive not every one his brother their trespasses.
9. Numbers 14:18
The LORD is longsuffering, and of great mercy, forgiving iniquity and transgression, and by no means clearing the guilty, visiting the iniquity of the fathers upon the children unto the third and fourth generation.
10. Daniel 9:9
To the Lord our God belong mercies and forgivenesses, though we have rebelled against him;
11. Psalm 86:5
For thou, Lord, art good, and ready to forgive; and plenteous in mercy unto all them that call upon thee.
12. Luke 17:4
And if he trespass against thee seven times in a day, and seven times in a day turn again to thee, saying, I repent; thou shalt forgive him.
13. Matthew 6:14
For if ye forgive men their trespasses, your heavenly Father will also forgive you:
14. 1 John 2:12
I write unto you, little children, because your sins are forgiven you for his name's sake.
15. James 5:15
And the prayer of faith shall save the sick, and the Lord shall raise him up; and if he have committed sins, they shall be forgiven him.
16. 1 Peter 4:8
And above all things have fervent charity among yourselves: for charity shall cover the multitude of sins.
17. Mark 11:26
But if ye do not forgive, neither will your Father which is in heaven forgive your trespasses.
18. Matthew 18:22
Jesus saith unto him, I say not unto thee, Until seven times: but, Until seventy times seven.
19. Luke 7:48
And he said unto her, Thy sins are forgiven.
20. Matthew 5:44
But I say unto you, Love your enemies, bless them that curse you, do good to them that hate you, and pray for them which despitefully use you, and persecute you;
21. Luke 7:49
And they that sat at meat with him began to say within themselves, Who is this that forgiveth sins also?
22. Luke 7:47
Wherefore I say unto thee, Her sins, which are many, are forgiven; for she loved much: but to whom little is forgiven, the same loveth little.
23. Matthew 6:15
But if ye forgive not men their trespasses, neither will your Father forgive your trespasses.
24. Genesis 50:17
So shall ye say unto Joseph, Forgive, I pray thee now, the trespass of thy brethren, and their sin; for they did unto thee evil: and now, we pray thee, forgive the trespass of the servants of the God of thy father. And Joseph wept when they spake unto him.
25. Numbers 14:19
Pardon, I beseech thee, the iniquity of this people according unto the greatness of thy mercy, and as thou hast forgiven this people, from Egypt even until now.
26. James 5:20
Let him know, that he which converteth the sinner from the error of his way shall save a soul from death, and shall hide a multitude of sins.
27. Psalm 25:7
Remember not the sins of my youth, nor my transgressions: according to thy mercy remember thou me for thy goodness' sake, O LORD.
28. Luke 23:34
Then said Jesus, Father, forgive them; for they know not what they do. And they parted his raiment, and cast lots.
29. 1 Kings 8:50
And forgive thy people that have sinned against thee, and all their transgressions wherein they have transgressed against thee, and give them compassion before them who carried them captive, that they may have compassion on them.
30. Colossians 3:13
Forbearing one another, and forgiving one another, if any man have a quarrel against any: even as Christ forgave you, so also do ye.
31. Luke 7:43
Simon answered and said, I suppose that he, to whom he forgave most. And he said unto him, Thou hast rightly judged.
32. Luke 7:42
And when they had nothing to pay, he frankly forgave them both. Tell me therefore, which of them will love him most?