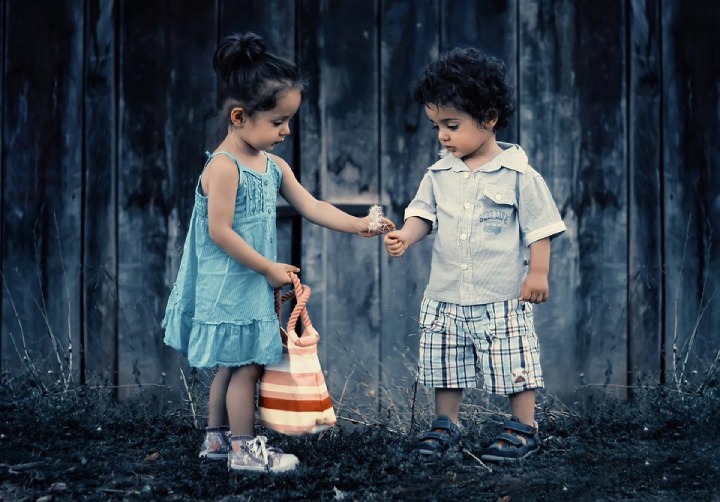 What Does God Say About Loving Others?
In order to answer this question, it is important first to look at what the Bible says about love. The apostle Paul tells us that love is " patient and kind. Love is not jealous or boastful or proud or rude. It does not demand its own way. It is not irritable or resentful. It does not rejoice in wrongdoing but rejoices in the truth. Love bears all things, believes all things, hopes all things, endures all things" (1 Corinthians 13:4-7).
From this, we can see that love is not simply a feeling or an emotion. Rather, it is a way of living our lives – being patient, kind, humble, and forgiving towards others. As Christians, we are called to love others as ourselves (Matthew 22:39) and to see them as God sees them – as valuable and worthy of respect, no matter what their background or lifestyle may be.
So what does God say specifically about loving others? Here are a few verses to consider:
"Do not repay anyone evil for evil. Be careful to do what is right in the eyes of everybody. If it is possible, as far as it depends on you, live at peace with everyone. Do not take revenge, my dear friends, but leave room for God's wrath, for it is written: "It is mine to avenge; I will repay," says the Lord" (Romans 12:17-19).
"Do not judge, and you will not be judged. Do not condemn, and you will not be condemned. Forgive, and you will be forgiven" (Luke 6:37).
"But if you love those who love you, what credit is that to you? Even sinners love those who love them. And if you do good to those who are good to you, what credit is that to you? Even sinners do that. And if you lend to those from whom you expect repayment, what credit is that to you? Even sinners lend to sinners, expecting to be repaid in full. But love your enemies, do good to them, and lend to them without expecting to get anything back. Then your reward will be great, and you will be children of the Highest because he is kind to the ungrateful and wicked" (Luke 6:32-35).
"Be completely humble and gentle; be patient, bearing with one another in love" (Ephesians 4:2).
"Above all, love each other deeply, because love covers over a multitude of sins" (1 Peter 4:8).
As we can see from these verses, God is very clear that we are to love others, even if they do not love us in return. This is not always easy, but it is important to remember that we are called to be Christ-like in our interactions with others. When we live out these verses in our everyday lives, we can help to build God's kingdom here on earth and show others the transforming power of His love.
What Bible Says About Loving One Another?
There are many Bible verses about loving others. One of my favorites is from 1 John 4:7-8. It says, "Dear friends, let us love one another, for love comes from God. Everyone who loves has been born of God and knows God. Whoever does not love does not know God, because God is love."
Romans 12:10 which says, "Love one another with brotherly affection. Outdo one another in showing honor." This is a great reminder that we should love one another deeply and be willing to go above and beyond to show honor to one another.
We are also commanded to love our enemies and pray for those who persecute us in Matthew 5:44. This is definitely not an easy thing to do, but it is possible with God's help.
Finally, I want to leave you with 1 Corinthians 13:4-8. This is often called the "Love Chapter" because it so beautifully describes what love is. It says, "Love is patient and kind; love does not envy or boast; it is not arrogant or rude. It does not insist on its own way; it is not irritable or resentful; it does not rejoice at wrongdoing, but rejoices with the truth. Love bears all things, believes all things, hopes all things, endures all things. Love never ends."
May we all strive to love others more each day, just as Christ loves us!
Bible Verses About Loving Others
1. Proverbs 17:9
He that covereth a transgression seeketh love; but he that repeateth a matter separateth very friends.
2. 1 John 3:17
But whoso hath this world's good, and seeth his brother have need, and shutteth up his bowels of compassion from him, how dwelleth the love of God in him?
3. Galatians 4:19
My little children, of whom I travail in birth again until Christ be formed in you,
4. Proverbs 10:12
Hatred stirreth up strifes: but love covereth all sins.
5. Philippians 1:8
For God is my record, how greatly I long after you all in the bowels of Jesus Christ.
6. 2 Corinthians 12:15
And I will very gladly spend and be spent for you; though the more abundantly I love you, the less I be loved.
7. 1 Thessalonians 2:8
So being affectionately desirous of you, we were willing to have imparted unto you, not the gospel of God only, but also our own souls, because ye were dear unto us.
8. 2 Corinthians 2:4
For out of much affliction and anguish of heart I wrote unto you with many tears; not that ye should be grieved, but that ye might know the love which I have more abundantly unto you.
9. Ephesians 4:2
With all lowliness and meekness, with longsuffering, forbearing one another in love;
10. Acts 4:32
And the multitude of them that believed were of one heart and of one soul: neither said any of them that ought of the things which he possessed was his own; but they had all things common.
11. 2 Corinthians 13:12
Greet one another with an holy kiss.
12. Galatians 4:14
And my temptation which was in my flesh ye despised not, nor rejected; but received me as an angel of God, even as Christ Jesus.
13. Matthew 22:39
And the second is like unto it, Thou shalt love thy neighbour as thyself.
14. Acts 20:37
And they all wept sore, and fell on Paul's neck, and kissed him,
15. John 15:12
This is my commandment, That ye love one another, as I have loved you.
16. Romans 13:10
Love worketh no ill to his neighbour: therefore love is the fulfilling of the law.
17. Genesis 33:4
And Esau ran to meet him, and embraced him, and fell on his neck, and kissed him: and they wept.
18. Acts 20:38
Sorrowing most of all for the words which he spake, that they should see his face no more. And they accompanied him unto the ship.
19. Mark 12:31
And the second is like, namely this, Thou shalt love thy neighbour as thyself. There is none other commandment greater than these.
20. Romans 16:16
Salute one another with an holy kiss. The churches of Christ salute you.
21. 1 Peter 4:8
And above all things have fervent charity among yourselves: for charity shall cover the multitude of sins.
22. 1 John 3:23
And this is his commandment, That we should believe on the name of his Son Jesus Christ, and love one another, as he gave us commandment.
23. Job 2:11
Now when Job's three friends heard of all this evil that was come upon him, they came every one from his own place; Eliphaz the Temanite, and Bildad the Shuhite, and Zophar the Naamathite: for they had made an appointment together to come to mourn with him and to comfort him.
24. 1 Thessalonians 1:3
Remembering without ceasing your work of faith, and labour of love, and patience of hope in our Lord Jesus Christ, in the sight of God and our Father;
25. 1 John 3:14
We know that we have passed from death unto life, because we love the brethren. He that loveth not his brother abideth in death.
26. Romans 16:4
Who have for my life laid down their own necks: unto whom not only I give thanks, but also all the churches of the Gentiles.
27. 1 John 4:21
And this commandment have we from him, That he who loveth God love his brother also.
28. 1 John 2:10
He that loveth his brother abideth in the light, and there is none occasion of stumbling in him.
29. Philippians 4:1
Therefore, my brethren dearly beloved and longed for, my joy and crown, so stand fast in the Lord, my dearly beloved.
30. Deuteronomy 10:19
Love ye therefore the stranger: for ye were strangers in the land of Egypt.
31. 1 Peter 5:14
Greet ye one another with a kiss of charity. Peace be with you all that are in Christ Jesus. Amen.
32. James 2:8
If ye fulfil the royal law according to the scripture, Thou shalt love thy neighbour as thyself, ye do well:
33. Leviticus 19:34
But the stranger that dwelleth with you shall be unto you as one born among you, and thou shalt love him as thyself; for ye were strangers in the land of Egypt: I am the LORD your God.
34. Acts 16:33
And he took them the same hour of the night, and washed their stripes; and was baptized, he and all his, straightway.
35. Galatians 5:13
For, brethren, ye have been called unto liberty; only use not liberty for an occasion to the flesh, but by love serve one another.
36. 1 John 4:7
Beloved, let us love one another: for love is of God; and every one that loveth is born of God, and knoweth God.
37. Philippians 2:30
Because for the work of Christ he was nigh unto death, not regarding his life, to supply your lack of service toward me.
38. 1 Peter 2:17
Honour all men. Love the brotherhood. Fear God. Honour the king.
39. Hebrews 13:1
Let brotherly love continue.
40. Malachi 2:10
Have we not all one father? hath not one God created us? why do we deal treacherously every man against his brother, by profaning the covenant of our fathers?
41. 1 Corinthians 16:20
All the brethren greet you. Greet ye one another with an holy kiss.
42. 1 Peter 1:22
Seeing ye have purified your souls in obeying the truth through the Spirit unto unfeigned love of the brethren, see that ye love one another with a pure heart fervently:
43. Philippians 4:10
But I rejoiced in the Lord greatly, that now at the last your care of me hath flourished again; wherein ye were also careful, but ye lacked opportunity.
44. Ephesians 1:15
Wherefore I also, after I heard of your faith in the Lord Jesus, and love unto all the saints,
45. Proverbs 17:17
A friend loveth at all times, and a brother is born for adversity.
46. Leviticus 19:18
Thou shalt not avenge, nor bear any grudge against the children of thy people, but thou shalt love thy neighbour as thyself: I am the LORD.
47. 1 John 4:11
Beloved, if God so loved us, we ought also to love one another.
48. Matthew 25:36
Naked, and ye clothed me: I was sick, and ye visited me: I was in prison, and ye came unto me.
49. 1 John 3:16
Hereby perceive we the love of God, because he laid down his life for us: and we ought to lay down our lives for the brethren.
50. 1 Samuel 18:3
Then Jonathan and David made a covenant, because he loved him as his own soul.
51. Philippians 1:3
I thank my God upon every remembrance of you,
52. Matthew 25:35
For I was an hungred, and ye gave me meat: I was thirsty, and ye gave me drink: I was a stranger, and ye took me in:
53. Galatians 5:14
For all the law is fulfilled in one word, even in this; Thou shalt love thy neighbour as thyself.
54. 1 Thessalonians 4:9
But as touching brotherly love ye need not that I write unto you: for ye yourselves are taught of God to love one another.
55. John 13:35
By this shall all men know that ye are my disciples, if ye have love one to another.