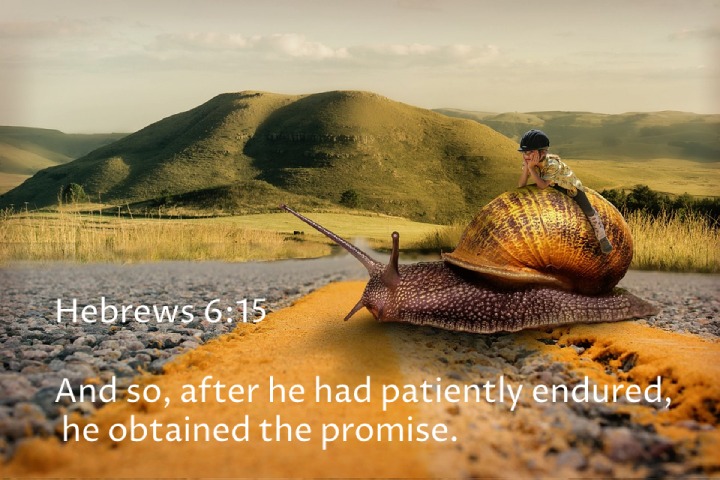 What Is The True Meaning of Patience?
Patience is being able to remain calm and in control during difficult or trying times. It is the ability to wait without becoming angry or upset. Patience allows us to keep a positive attitude, even when things are not going our way. It is also the ability to forgive and forget, and not let anger take over. When we are patient, we are more likely to make wise decisions instead of reacting emotionally.
Bible verses about patience can help us understand this important characteristic of God's character. The dictionary defines patience as "the capacity to accept or tolerate delay, trouble, or suffering without becoming annoyed or anxious."
We all know what it feels like to be impatient. When we are stuck in traffic, waiting in line at the grocery store, or dealing with difficult people, it is easy to become frustrated. But being patient is not always easy. In fact, it can be one of the hardest things to do.
The good news is that God is patient with us. He knows our weaknesses and shortcomings, and yet he still loves us. Because of his great love for us, he is willing to give us the time we need to grow and change. The Bible tells us that "love is patient" (1 Corinthians 13:4).
This means that God is patient with us, even when we make mistakes. He is always ready to forgive us and help us start again. When we are patient, we are able to show love and compassion to others. We can offer forgiveness, even when it is not deserved. We can be slow to anger, and quick to forgive. And we can offer second chances, just as God has done for us.
Why Is Patience Such An Important Virtue?
In today's society, patience is not seen as a very important virtue. People are always in a hurry and want everything now. This is especially true when it comes to technology. We want to be able to download movies and music instantly, we want to be able to communicate with people all over the world instantaneously, and we want our food to be prepared in the shortest amount of time possible.
However, patience is an incredibly important virtue. It is one of the things that helps us to control our emotions and keep our cool. When we are patient, we are more likely to make wise decisions instead of letting our emotions get the best of us. We are also more likely to be forgiving and understanding of others.
The Bible is full of verses about patience. One of my favorites is:
James 1:2-4: "Consider it pure joy, my brothers and sisters, whenever you face trials of many kinds, because you know that the testing of your faith produces perseverance. Let perseverance finish its work so that you may be mature and complete, not lacking anything."
This verse reminds us that trials are a part of life and that we should not let them get us down. Instead, we should view them as an opportunity to grow and learn. When we are patient during trials, we develop perseverance, which is another important virtue.
So why is patience such an important virtue? Because it helps us to control our emotions, make wise decisions, be more forgiving and understanding, and persevere through trials. The next time you find yourself getting impatient, take a moment to reflect on why patience is so important. I'm sure you'll find that it's worth the wait.
Why Is Patience Important For Success?
Patience is important for success because it allows you to focus on your goals and avoid distractions. When you are patient, you can take the time to plan and execute your plan correctly.
Additionally, patience allows you to maintain a positive attitude, even in difficult times. A positive attitude is essential for success because it keeps you motivated and focused on your goals.
Finally, patience allows you to persevere through difficult times and setbacks. When you are patient, you can continue to work towards your goals even when things are tough. Therefore, patience is an important virtue that can help you achieve success in your life.
How Did Jesus Show Patience?
Jesus showed patience in many ways. One example is when he was arrested, he didn't resist or try to run away. He also showed patience when he was on the cross, even though it was a very painful experience. Jesus knew that his death would bring salvation to the world, and he showed great patience in fulfilling his mission.
Christians are called to follow Jesus' example of patience. This means that we should be patient with others, even when they are difficult to deal with. We should also be patient with ourselves, and not get discouraged when things don't go the way we want them to. God is always faithful, and he will help us to overcome any challenges we face if we are patient and trust in him.
Here are some Bible verses about patience:
"But the fruit of the Spirit is love, joy, peace, forbearance, kindness, goodness, faithfulness," (Galatians 5:22).
"Be completely humble and gentle; be patient, bearing with one another in love," (Ephesians 4:2).
"Be still before the Lord and wait patiently for him," (Psalm 37:7).
"I waited patiently for the Lord; he turned to me and heard my cry," (Psalm 40:1).
"The Lord is good to those who wait for him, to the soul who seeks him," (Lamentations 3:25).
"Let us not become weary in doing good, for at the proper time we will reap a harvest if we do not give up," (Galatians 6:9).
These verses remind us that God is always faithful and that we should be patient with ourselves and others. If we trust in him, he will help us overcome any challenges we face.
Armed with these Bible verses about patience, we can approach life with a greater attitude of calm and peace, knowing that God is always with us and will help us through anything.
So don't get discouraged when things don't go your way, and take comfort in the fact that God is always faithful. Trust in him, and have patience. Everything will work out in the end if you do.
Bible Verses About Patience
1. Galatians 5:22
But the fruit of the Spirit is love, joy, peace, longsuffering, gentleness, goodness, faith,
2. Romans 5:4
And patience, experience; and experience, hope:
3. Galatians 6:9
And let us not be weary in well doing: for in due season we shall reap, if we faint not.
4. Hebrews 6:15
And so, after he had patiently endured, he obtained the promise.
5. Colossians 3:12
Put on therefore, as the elect of God, holy and beloved, bowels of mercies, kindness, humbleness of mind, meekness, longsuffering;
6. Romans 12:12
Rejoicing in hope; patient in tribulation; continuing instant in prayer;
7. Isaiah 40:31
But they that wait upon the LORD shall renew their strength; they shall mount up with wings as eagles; they shall run, and not be weary; and they shall walk, and not faint.
8. Psalm 46:10
Be still, and know that I am God: I will be exalted among the heathen, I will be exalted in the earth.
9. James 5:7
Be patient therefore, brethren, unto the coming of the Lord. Behold, the husbandman waiteth for the precious fruit of the earth, and hath long patience for it, until he receive the early and latter rain.
10. Psalm 37:7
Rest in the LORD, and wait patiently for him: fret not thyself because of him who prospereth in his way, because of the man who bringeth wicked devices to pass.
11. Romans 8:25
But if we hope for that we see not, then do we with patience wait for it.
12. Proverbs 15:18
A wrathful man stirreth up strife: but he that is slow to anger appeaseth strife.
13. Proverbs 25:15
By long forbearing is a prince persuaded, and a soft tongue breaketh the bone.
14. James 1:19
Wherefore, my beloved brethren, let every man be swift to hear, slow to speak, slow to wrath:
15. James 1:3
Knowing this, that the trying of your faith worketh patience.
16. Genesis 29:20
And Jacob served seven years for Rachel; and they seemed unto him but a few days, for the love he had to her.
17. Hebrews 6:12
That ye be not slothful, but followers of them who through faith and patience inherit the promises.
18. Luke 8:15
But that on the good ground are they, which in an honest and good heart, having heard the word, keep it, and bring forth fruit with patience.
19. Romans 5:3
And not only so, but we glory in tribulations also: knowing that tribulation worketh patience;