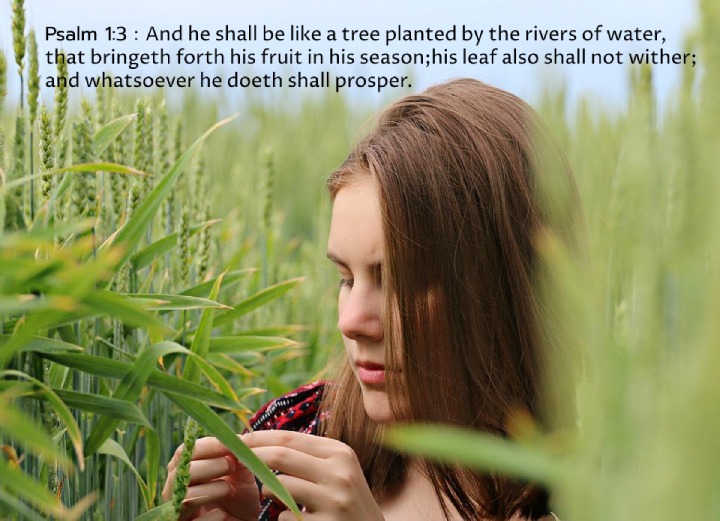 What Does Prosperity Mean?
Prosperity means having a good financial situation, being successful, and being happy. It can also mean having a lot of money or possessions. Prosperity is often thought of as a good thing.
Some people believe that prosperity is something that happens to a person after they work hard and are lucky. Other people think that it is something that God gives to people who follow His laws.
Prosperity can be measured in different ways. One way is by looking at a person's income. Another way is by looking at how much money they have in the bank or in investments.
Prosperity can also be measured by looking at a person's lifestyle. A prosperous person may have a nice house, a nice car, and nice clothes. They may also have a lot of free time to enjoy their hobbies and activities.
Prosperity is not just about having money. It is also about having a good life and being happy. Money is not the only thing that makes a person prosperous. People can be prosperous without having a lot of money. Prosperity is about having what you need to live a good life.
There are many things that you can do to become prosperous. You can start by setting goals and working hard to achieve them. You can also make wise choices with your money and investments. And, you can live according to God's laws.
Prosperity is something that you can achieve if you work hard and make wise choices. It is also something that God can give to you if you follow His laws. If you want to be prosperous, start by setting goals and working towards them. And, make sure to live according to God's laws.
What Is The Principle Of Prosperity?
The principle of prosperity is to give, and it will be given back to you. It's found throughout the bible, in both the Old and New Testaments. One example is in Luke 6:38: "Give, and it will be given to you. A good measure, pressed down, shaken together and running over, will be poured into your lap. For with the measure you use, it will be measured to you." This is a promise from God that if we give generously, He will bless us abundantly in return.
Prosperity is not just about having an abundance of money; it's about living in a state of overall well-being. This includes having good health, a strong relationship with God, peace of mind, and more. When we focus on prospering in all areas of our lives, God promises to meet all our needs.
It's important to note that God doesn't always bless us with what we want; He often blesses us with what we need. So even if we don't see immediate results from obeying the principle of prosperity, we can trust that God is working behind the scenes on our behalf. He always keeps His promises!
How Can We Apply The Principle Of Prosperity?
There are many ways to apply the principle of prosperity in our lives. One way is by giving financially. This could mean tithing (giving 10% of our income to the church), giving offerings, or supporting missionaries or other ministries. As we give generously, God will bless us abundantly in return.
Another way to apply the principle of prosperity is by giving of our time and talents. This could involve volunteering at a local charity, teaching Sunday School, or using our gifts and skills to serve others in some way. As we use our time and talents to bless others, God will bless us in return.
Finally, we can apply the principle of prosperity by giving of ourselves. This could involve being a good friend, lending a listening ear, or offering words of encouragement. As we pour our lives into others, God will bless us in return.
No matter how we choose to apply the principle of prosperity, we can be confident that God will keep His promises and bless us abundantly. All we need to do is step out in faith and trust Him!
What Are The Key To Prosperity?
There is no single answer to this question, as prosperity depends on many factors. However, some of the key ingredients to prosperity are hard work, financial responsibility, and a positive attitude.
Working hard is essential to achieving prosperity. Those who are successful often put in long hours and take on extra responsibilities. They are not afraid of a challenge, and they know that success does not come easy.
Financial responsibility is also important for prosperity. Individuals who manage their finances well are usually more successful than those who do not. This includes being wise with spending and saving money for the future.
A positive attitude is another key to prosperity. People who are optimistic and have a good outlook on life tend to be more successful than those who do not. They are more likely to take risks and achieve their goals.
Prosperity is attainable for anyone who is willing to work hard and make smart financial decisions. Those who have a positive attitude and are optimistic about life are more likely to achieve success.
What Is Prosperity According To The Bible?
The bible speaks of prosperity in both the Old and New Testaments. In general, prosperity is having an abundance of what is good in life. This may include material possessions, but it also includes having good health, relationships, and spiritual blessings.
Psalm 34:10 says, "The young lions lack food and suffer from hunger, but those who seek the Lord will not lack any good thing."
This verse promises that if someone seeks God, they will be blessed with everything they need.
In James 1:17, it says, "Every good and perfect gift is from above, coming down from the Father of the heavenly lights, who does not change like shifting shadows."
This verse reminds us that all good gifts come from God. He is the one who blesses us with both physical and spiritual prosperity.
Prosperity is not just about having material wealth. It is also about having a deep relationship with God. When we have a close relationship with God, we are prosperous in every area of our lives.
We may not have many possessions, but we are rich in God's blessings. Prosperity is about having abundant life in Christ.
John 10:10 says, "The thief comes only to steal and kill and destroy; I came that they may have life, and have it abundantly."
Jesus came to give us abundant life. When we follow Him, we will be blessed with everything we need – both physically and spiritually.
God's plan for prosperity is so we can be a blessing to others. He wants us to be good stewards of the resources He has given us and to use them to help others.
Prosperity isn't just about having money or material possessions. It's also about being healthy and having enough to meet our needs. God wants us to prosper in every area of our lives. He wants us to have peace and joy in our hearts, good relationships with other people, and success in whatever we do.
So what does this mean for us? First and foremost, it means that we can trust God to provide for our needs. He is a loving Father who desires to bless us abundantly. It also means that we should not focus solely on material wealth, but should seek to live a life that is rich and full in all areas.
If you want to experience true prosperity, start by seeking God's kingdom and His righteousness. When you do, He will bless you in every area of your life. Seek first His kingdom, and everything else will be given to you as well.
Bible Verses About Prosperity
1. Proverbs 28:13
He that covereth his sins shall not prosper: but whoso confesseth and forsaketh them shall have mercy.
2. 1 Corinthians 16:2
Upon the first day of the week let every one of you lay by him in store, as God hath prospered him, that there be no gatherings when I come.
3. Nehemiah 1:11
O Lord, I beseech thee, let now thine ear be attentive to the prayer of thy servant, and to the prayer of thy servants, who desire to fear thy name: and prosper, I pray thee, thy servant this day, and grant him mercy in the sight of this man. For I was the king's cupbearer.
4. Psalm 1:3
And he shall be like a tree planted by the rivers of water, that bringeth forth his fruit in his season; his leaf also shall not wither; and whatsoever he doeth shall prosper.
5. Mark 10:24
And the disciples were astonished at his words. But Jesus answereth again, and saith unto them, Children, how hard is it for them that trust in riches to enter into the kingdom of God!
6. Psalm 37:7
Rest in the LORD, and wait patiently for him: fret not thyself because of him who prospereth in his way, because of the man who bringeth wicked devices to pass.
7. Deuteronomy 28:8
The LORD shall command the blessing upon thee in thy storehouses, and in all that thou settest thine hand unto; and he shall bless thee in the land which the LORD thy God giveth thee.
8. Job 21:7
Wherefore do the wicked live, become old, yea, are mighty in power?
9. Isaiah 53:10
Yet it pleased the LORD to bruise him; he hath put him to grief: when thou shalt make his soul an offering for sin, he shall see his seed, he shall prolong his days, and the pleasure of the LORD shall prosper in his hand.
10. Psalm 35:27
Let them shout for joy, and be glad, that favour my righteous cause: yea, let them say continually, Let the LORD be magnified, which hath pleasure in the prosperity of his servant.
11. 1 Kings 22:12
And all the prophets prophesied so, saying, Go up to Ramothgilead, and prosper: for the LORD shall deliver it into the king's hand.
12. Joshua 1:8
This book of the law shall not depart out of thy mouth; but thou shalt meditate therein day and night, that thou mayest observe to do according to all that is written therein: for then thou shalt make thy way prosperous, and then thou shalt have good success.
13. Job 5:11
To set up on high those that be low; that those which mourn may be exalted to safety.
14. Daniel 6:28
So this Daniel prospered in the reign of Darius, and in the reign of Cyrus the Persian.
15. 3 John 1:2
Beloved, I wish above all things that thou mayest prosper and be in health, even as thy soul prospereth.
16. Ezekiel 16:13
Thus wast thou decked with gold and silver; and thy raiment was of fine linen, and silk, and broidered work; thou didst eat fine flour, and honey, and oil: and thou wast exceeding beautiful, and thou didst prosper into a kingdom.
17. Proverbs 12:11
He that tilleth his land shall be satisfied with bread: but he that followeth vain persons is void of understanding.
18. Proverbs 28:25
He that is of a proud heart stirreth up strife: but he that putteth his trust in the LORD shall be made fat.
19. Luke 18:25
For it is easier for a camel to go through a needle's eye, than for a rich man to enter into the kingdom of God.
20. Psalm 73:12
Behold, these are the ungodly, who prosper in the world; they increase in riches.