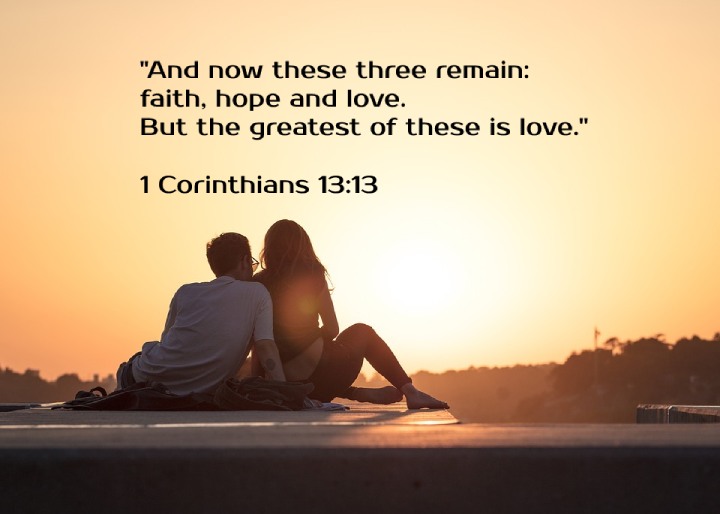 What Does Dating Mean?
Dating is a term used to describe the process of getting to know someone with the intent of forming a romantic relationship. Dating can be casual or serious, depending on the couple's feelings for each other. Couples who are casually dating may not be exclusive, but they typically spend time together frequently with the intention of getting to know each other better. Those who are in a serious relationship usually have more exclusive dating arrangements.
Dating is different for everyone, and there's no one right way to do it. Some people prefer to date multiple people at once, while others only want to date one person at a time. There are also those who choose not to date at all. No matter what your approach to dating is, there are some things that are important to keep in mind in order to make sure that your experience is positive and healthy.
First and foremost, it's important to be honest with yourself about what you're looking for in a relationship. Are you looking for something serious, or are you just trying to have some fun? Be honest with yourself about your intentions, and be sure to communicate them to your partner.
It's also important to be respectful of your partner's feelings. If you're not interested in a serious relationship, don't lead them on or string them along. Be upfront about your feelings, and be respectful of theirs.
Dating can be a great way to meet new people and explore different types of relationships. However, it's important to remember that dating isn't always easy, and there will be times when things don't go the way you'd like them to. If you keep these things in mind, though, you should be able to have a positive and healthy dating experience.
Dating can mean different things to different people. For some, it may simply be spending time with someone else, while for others, it may involve more intimate activities. Ultimately, it is up to the individuals involved to define what dating means to them.
What Is The Difference Between Dating And A Relationship?
Dating is a precursor to a relationship. It is when two people meet and spend time together to see if they are compatible. If they are, then they move on to a relationship. A relationship is where the couple is officially together and has committed to each other. Dating can be casual or serious. A relationship is usually exclusive and committed.
The main difference between dating and a relationship is that usually, dating leads up to a relationship, but you can date without the intention of ever getting into a relationship. Sometimes people date casually, without any real intention of furthering the relationship. Other times people date with the express purpose of finding a partner to get into a committed relationship with.
Casual dating generally involves going out with multiple people and not really focusing on any one person in particular. It's more about just having fun and enjoying the company of someone else. This type of dating is often used by people who are just looking to have some fun without any strings attached. A serious relationship, on the other hand, involves both parties being committed to each other and usually implies that they are exclusive with one another. This type of relationship is usually monogamous, meaning both parties only see each other and no one else.
To sum it up, dating is more about getting to know the person you're seeing and gauging whether or not there could be a future for the two of you, whereas a relationship is a commitment that you're both happy with and have decided to stick with long term.
Is It A Sin To Have A Boyfriend?
The Bible doesn't explicitly say whether or not it's a sin to have a boyfriend. However, the Bible does talk about relationships and dating in general.
One thing to remember is that the Bible encourages us to put God first in our lives. Colossians 3:17, says, "And whatever you do, in word or deed, do everything in the name of the Lord Jesus, giving thanks to God the Father through him." This means that our relationship with God should be our top priority. If we're not putting God first in our lives, then we're not really living for him. It's also important to remember that God created us to be in relationships.
In Genesis 2:18, it says, "Then the LORD God said, 'It is not good that the man should be alone.'" God created us to be in relationships with other people. He created us to need each other and to depend on each other.
The Bible also has a lot to say about how we treat other people. In Matthew 7:12, it says, "So in everything, do to others what you would have them do to you, for this sums up the Law and the Prophets." This is often called the Golden Rule. It means that we should treat other people the way we want to be treated. We should always seek to build others up and not tear them down.
If we're thinking about dating, we need to make sure that we're doing it in a way that honors God and honors other people. We need to make sure that we're putting God first in our lives and that we're treating others the way we want to be treated. These are just a few things to keep in mind when it comes to relationships and dating.
Is It A Sin To Live Together Before Marriage?
While living together before marriage is becoming increasingly common, there are a number of reasons why Christians should avoid this practice. Living together before marriage can be problematic for a number of reasons.
First, it can lead to temptation and sin. Second, it can hinder the development of strong and lasting relationships. Finally, it can cause couples to make hasty decisions about getting married.
Living together before marriage is not the best decision for Christians because it can lead to temptation and sin. One of the main reasons why God commands us to wait until marriage to have sex is because He knows that sexual sin is powerful and can easily lead us astray (1 Corinthians 6:18).
the Bible says that marriage is meant to be a lifelong commitment (Matthew 19:6). Living together before getting married can weaken that commitment. If you're living together, it's important to be honest with each other about your feelings and make sure that you're both committed to making the relationship work. If you're not sure whether or not living together is the right decision for you, it might be helpful to talk to a pastor or counselor. They can offer guidance and wisdom as you make this decision.
If we are living with our boyfriend or girlfriend, we are much more likely to give in to temptation and have sex before marriage. Additionally, living together can also lead to other types of sinful behavior, such as fights, jealousy, and selfishness.
Another reason why Christians should avoid living together before marriage is because it can hinder the development of strong and lasting relationships. In order to have a strong relationship, couples need to learn how to communicate effectively, manage conflict, and compromise. However, living together can actually make it more difficult to learn these important skills.
When we live with someone, we tend to take them for granted and assume that they will always be there. This can lead to a sense of entitlement and selfishness, which are not conducive to healthy relationships.
Furthermore, living together can also cause couples to make hasty decisions about getting married. When couples live together, they often times feel like they are already married and do not see the need to go through with an official ceremony.
However, marriage is a sacred covenant between a man and a woman before God, and it should not be taken lightly. Couples who live together before marriage often find that their relationship does not last because they did not take the time to truly get to know each other and build a foundation for their marriage.
In conclusion, living together before marriage is not something that Christians should do. It can lead to temptation and sin, hinder the development of strong and lasting relationships, and cause couples to make hasty decisions about getting married.
If you are currently living with your boyfriend or girlfriend, I encourage you to reevaluate your decision in light of what God says about sex and marriage. And if you are not yet married, I hope that you will wait until you are before you take this step.
What Does God Say About Relationships And Dating?
There are many Bible verses about relationships and dating. These verses teach us how to have healthy, fulfilling relationships with others. They also teach us about God's plan for love and marriage. We should always look to God's word for guidance in our lives.
In order to have a healthy relationship with someone else, we need to first have a healthy relationship with God. This means that we need to know what His Word says about relationships and dating.
There are many Bible verses about relationships and dating that can help guide you as you navigate the waters of modern dating. Here are some of our favorites:
"Husbands, love your wives, just as Christ loved the church and gave himself up for her." —Ephesians 5:25
"Above all, love each other deeply, because love covers over a multitude of sins." —1 Peter 4:8
"For God so loved the world that he gave his one and only Son, that whoever believes in him shall not perish but have eternal life." —John 3:16
"And now these three remain: faith, hope and love. But the greatest of these is love." —1 Corinthians 13:13
"Love is patient, love is kind. It does not envy, it does not boast, it is not proud. It does not dishonor others, it is not self-seeking, it is not easily angered, it keeps no record of wrongs. Love does not delight in evil but rejoices with the truth. It always protects, always trusts, always hopes, always perseveres. Love never fails." —1 Corinthians 13:4-8
"So they are no longer two, but one flesh. Therefore what God has joined together, let man not separate." —Matthew 19:6
"And we know that in all things God works for the good of those who love him, who have been called according to his purpose." —Romans 8:28
"Trust in the Lord with all your heart and lean not on your own understanding; In all your ways acknowledge him, and he will make your paths straight." —Proverbs 3:5-6
"Commit to the Lord whatever you do, and your plans will succeed." —Proverbs 16:3
Bible Verses About Relationships And Dating
1. 1 Timothy 5:2
The elder women as mothers; the younger as sisters, with all purity.
2. 1 Chronicles 16:4
And he appointed certain of the Levites to minister before the ark of the LORD, and to record, and to thank and praise the LORD God of Israel:
3. Romans 1:27
And likewise also the men, leaving the natural use of the woman, burned in their lust one toward another; men with men working that which is unseemly, and receiving in themselves that recompence of their error which was meet.
4. Matthew 17:1
And after six days Jesus taketh Peter, James, and John his brother, and bringeth them up into an high mountain apart,
5. Colossians 1:18
And he is the head of the body, the church: who is the beginning, the firstborn from the dead; that in all things he might have the preeminence.
6. 1 Peter 1:12
Unto whom it was revealed, that not unto themselves, but unto us they did minister the things, which are now reported unto you by them that have preached the gospel unto you with the Holy Ghost sent down from heaven; which things the angels desire to look into.
7. Jude 1:1
Jude, the servant of Jesus Christ, and brother of James, to them that are sanctified by God the Father, and preserved in Jesus Christ, and called:
8. Proverbs 27:10
Thine own friend, and thy father's friend, forsake not; neither go into thy brother's house in the day of thy calamity: for better is a neighbour that is near than a brother far off.
9. Ephesians 5:11
And have no fellowship with the unfruitful works of darkness, but rather reprove them.
10. Colossians 3:10
And have put on the new man, which is renewed in knowledge after the image of him that created him:
11. Acts 28:11
And after three months we departed in a ship of Alexandria, which had wintered in the isle, whose sign was Castor and Pollux.
12. Ruth 2:1
And Naomi had a kinsman of her husband's, a mighty man of wealth, of the family of Elimelech; and his name was Boaz.
13. Matthew 11:25
At that time Jesus answered and said, I thank thee, O Father, Lord of heaven and earth, because thou hast hid these things from the wise and prudent, and hast revealed them unto babes.
14. Judges 18:7
Then the five men departed, and came to Laish, and saw the people that were therein, how they dwelt careless, after the manner of the Zidonians, quiet and secure; and there was no magistrate in the land, that might put them to shame in any thing; and they were far from the Zidonians, and had no business with any man.
15. John 9:7
And said unto him, Go, wash in the pool of Siloam, (which is by interpretation, Sent.) He went his way therefore, and washed, and came seeing.
16. Leviticus 20:21
And if a man shall take his brother's wife, it is an unclean thing: he hath uncovered his brother's nakedness; they shall be childless.
17. Deuteronomy 22:22
If a man be found lying with a woman married to an husband, then they shall both of them die, both the man that lay with the woman, and the woman: so shalt thou put away evil from Israel.
18. 1 Samuel 2:27
And there came a man of God unto Eli, and said unto him, Thus saith the LORD, Did I plainly appear unto the house of thy father, when they were in Egypt in Pharaoh's house?
19. Hebrews 13:1
Let brotherly love continue.
20. Deuteronomy 25:5
If brethren dwell together, and one of them die, and have no child, the wife of the dead shall not marry without unto a stranger: her husband's brother shall go in unto her, and take her to him to wife, and perform the duty of an husband's brother unto her.
21. Genesis 1:1
In the beginning God created the heaven and the earth.
22. Matthew 19:10
His disciples say unto him, If the case of the man be so with his wife, it is not good to marry.
23. Romans 12:6
Having then gifts differing according to the grace that is given to us, whether prophecy, let us prophesy according to the proportion of faith;
24. 1 Corinthians 5:1
It is reported commonly that there is fornication among you, and such fornication as is not so much as named among the Gentiles, that one should have his father's wife.
25. 1 John 4:7
Beloved, let us love one another: for love is of God; and every one that loveth is born of God, and knoweth God.
26. Daniel 6:28
So this Daniel prospered in the reign of Darius, and in the reign of Cyrus the Persian.
27. Leviticus 25:29
And if a man sell a dwelling house in a walled city, then he may redeem it within a whole year after it is sold; within a full year may he redeem it.
28. Jude 1:4
For there are certain men crept in unawares, who were before of old ordained to this condemnation, ungodly men, turning the grace of our God into lasciviousness, and denying the only Lord God, and our Lord Jesus Christ.
29. 1 Corinthians 7:33
But he that is married careth for the things that are of the world, how he may please his wife.
30. 1 Kings 10:1
And when the queen of Sheba heard of the fame of Solomon concerning the name of the LORD, she came to prove him with hard questions.
31. Genesis 38:8
And Judah said unto Onan, Go in unto thy brother's wife, and marry her, and raise up seed to thy brother.
32. Genesis 4:19
And Lamech took unto him two wives: the name of the one was Adah, and the name of the other Zillah.
33. 1 Corinthians 7:1
Now concerning the things whereof ye wrote unto me: It is good for a man not to touch a woman.
34. Titus 1:4
To Titus, mine own son after the common faith: Grace, mercy, and peace, from God the Father and the Lord Jesus Christ our Saviour.
35. Matthew 12:50
For whosoever shall do the will of my Father which is in heaven, the same is my brother, and sister, and mother.
36. Jeremiah 32:7
Behold, Hanameel the son of Shallum thine uncle shall come unto thee, saying, Buy thee my field that is in Anathoth: for the right of redemption is thine to buy it.
37. John 6:1
After these things Jesus went over the sea of Galilee, which is the sea of Tiberias.
38. Leviticus 18:18
Neither shalt thou take a wife to her sister, to vex her, to uncover her nakedness, beside the other in her life time.
39. Isaiah 6:1
In the year that king Uzziah died I saw also the Lord sitting upon a throne, high and lifted up, and his train filled the temple.
40. Leviticus 18:22
Thou shalt not lie with mankind, as with womankind: it is abomination.
41. 1 Peter 2:12
Having your conversation honest among the Gentiles: that, whereas they speak against you as evildoers, they may by your good works, which they shall behold, glorify God in the day of visitation.