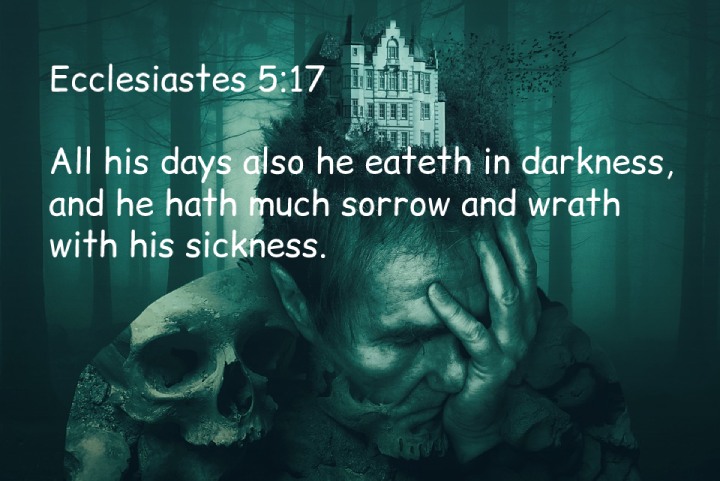 There are different types of sickness that people can experience. Some sicknesses are physical, while others are mental or emotional.
Physical sickness can be caused by a variety of things, including viruses, bacteria, injuries, and even stress. Mental and emotional sicknesses can also be caused by a variety of things, including stress, trauma, and anxiety.
No matter what type of sickness you are experiencing, it is important to seek treatment from a qualified medical professional. With proper treatment, most people can recover from their sickness and go on to live happy and healthy lives.
If you or someone you know is struggling with sickness, please don't hesitate to reach out for help. There are many resources available to those who need it, and no one has to suffer alone.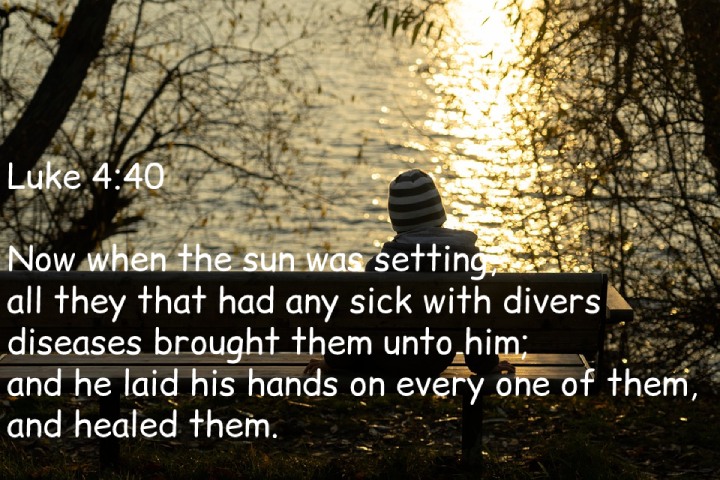 What Does The Bible Say About Sickness?
Sickness is a difficult thing to deal with. It can be hard to know what to do and where to turn. The Bible has a lot to say about sickness, and it can be a great source of comfort and guidance during this time.
Here are some verses that talk about sickness:
"And Jesus went about all the cities and villages, teaching in their synagogues, and preaching the gospel of the kingdom, and healing every sickness and every disease among the people." – Matthew 9:35
"But when Jesus heard it, He answered him, saying, 'Do not fear; only believe, and she will be made well.'" – Luke 8:50
"Is anyone among you suffering? Let him pray. Is anyone cheerful? Let him sing psalms." – James 5:13
"Bless the Lord, O my soul; And all that is within me, bless His holy name! Bless the Lord, O my soul, And forget not all His benefits: Who forgives all your iniquities, Who heals all your diseases," – Psalm 103:1-3
"He Himself took our infirmities And bore our sicknesses," – Matthew 8:17
These verses show that Jesus cares about those who are sick, and that He has the power to heal. He is also willing to help us carry our burdens. If you are suffering from sickness, know that you are not alone. Jesus is with you, and He wants to help you. Trust in Him, and He will give you the strength to get through this difficult time.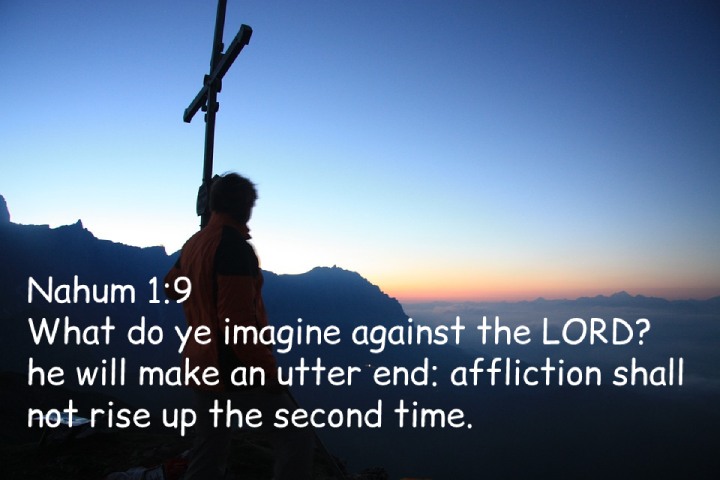 Bible Verses About Sickness
1. Revelation 2:22
Behold, I will cast her into a bed, and them that commit adultery with her into great tribulation, except they repent of their deeds.
2. Luke 13:11
And, behold, there was a woman which had a spirit of infirmity eighteen years, and was bowed together, and could in no wise lift up herself.
3. 2 Chronicles 16:12
And Asa in the thirty and ninth year of his reign was diseased in his feet, until his disease was exceeding great: yet in his disease he sought not to the LORD, but to the physicians.
4. Matthew 8:17
That it might be fulfilled which was spoken by Esaias the prophet, saying, Himself took our infirmities, and bare our sicknesses.
5. Revelation 21:4
And God shall wipe away all tears from their eyes; and there shall be no more death, neither sorrow, nor crying, neither shall there be any more pain: for the former things are passed away.
6. Exodus 15:26
And said, If thou wilt diligently hearken to the voice of the LORD thy God, and wilt do that which is right in his sight, and wilt give ear to his commandments, and keep all his statutes, I will put none of these diseases upon thee, which I have brought upon the Egyptians: for I am the LORD that healeth thee.
7. Luke 4:40
Now when the sun was setting, all they that had any sick with divers diseases brought them unto him; and he laid his hands on every one of them, and healed them.
8. Genesis 3:17
And unto Adam he said, Because thou hast hearkened unto the voice of thy wife, and hast eaten of the tree, of which I commanded thee, saying, Thou shalt not eat of it: cursed is the ground for thy sake; in sorrow shalt thou eat of it all the days of thy life;
9. Galatians 4:13
Ye know how through infirmity of the flesh I preached the gospel unto you at the first.
10. Psalm 41:3
The LORD will strengthen him upon the bed of languishing: thou wilt make all his bed in his sickness.
11. Luke 13:12
And when Jesus saw her, he called her to him, and said unto her, Woman, thou art loosed from thine infirmity.
12. Deuteronomy 28:61
Also every sickness, and every plague, which is not written in the book of this law, them will the LORD bring upon thee, until thou be destroyed.
13. 2 Chronicles 21:15
And thou shalt have great sickness by disease of thy bowels, until thy bowels fall out by reason of the sickness day by day.
14. Luke 9:2
And he sent them to preach the kingdom of God, and to heal the sick.
15. Exodus 23:25
And ye shall serve the LORD your God, and he shall bless thy bread, and thy water; and I will take sickness away from the midst of thee.
16. Matthew 4:23
And Jesus went about all Galilee, teaching in their synagogues, and preaching the gospel of the kingdom, and healing all manner of sickness and all manner of disease among the people.
17. Ecclesiastes 5:17
All his days also he eateth in darkness, and he hath much sorrow and wrath with his sickness.
18. Deuteronomy 7:15
And the LORD will take away from thee all sickness, and will put none of the evil diseases of Egypt, which thou knowest, upon thee; but will lay them upon all them that hate thee.
19. 2 Chronicles 21:18
And after all this the LORD smote him in his bowels with an incurable disease.
20. John 11:4
When Jesus heard that, he said, This sickness is not unto death, but for the glory of God, that the Son of God might be glorified thereby.
21. Nahum 1:9
What do ye imagine against the LORD? he will make an utter end: affliction shall not rise up the second time.
22. Nahum 1:11
There is one come out of thee, that imagineth evil against the LORD, a wicked counseller.
23. Matthew 10:1
And when he had called unto him his twelve disciples, he gave them power against unclean spirits, to cast them out, and to heal all manner of sickness and all manner of disease.
24. Proverbs 18:14
The spirit of a man will sustain his infirmity; but a wounded spirit who can bear?
25. Psalm 103:3
Who forgiveth all thine iniquities; who healeth all thy diseases;
26. Luke 10:9
And heal the sick that are therein, and say unto them, The kingdom of God is come nigh unto you.
27. Matthew 9:35
And Jesus went about all the cities and villages, teaching in their synagogues, and preaching the gospel of the kingdom, and healing every sickness and every disease among the people.
28. Jeremiah 30:12
For thus saith the LORD, Thy bruise is incurable, and thy wound is grievous.
29. John 5:5
And a certain man was there, which had an infirmity thirty and eight years.
30. Matthew 8:14
And when Jesus was come into Peter's house, he saw his wife's mother laid, and sick of a fever.
31. Luke 8:43
And a woman having an issue of blood twelve years, which had spent all her living upon physicians, neither could be healed of any,
32. Jeremiah 10:19
Woe is me for my hurt! my wound is grievous: but I said, Truly this is a grief, and I must bear it.
33. 1 Corinthians 2:3
And I was with you in weakness, and in fear, and in much trembling.
34. Isaiah 33:24
And the inhabitant shall not say, I am sick: the people that dwell therein shall be forgiven their iniquity.
Online courses recommended for you:
Books recommended for you:
* As an Amazon Associate I earn from qualifying purchases.
ALSO READ: