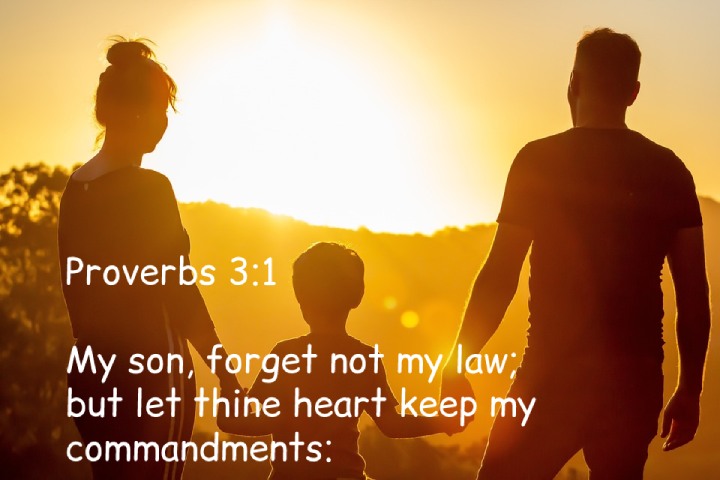 Teaching and raising children is a rewarding experience, but it can also be challenging at times. It is important to remember that every child is unique and will learn in different ways. Some children may be more compliant and easygoing, while others may be more willful and strong-willed. As a parent or guardian, it is important to find what works best for each individual child.
There's no one right way to be a parent or raise a child. What works for one family might not work for another. The most important thing is to create a loving, supportive environment where your children can thrive.
One of the most important things you can do when teaching and raising children is to be patient. Children learn at their own pace and it is important to not get frustrated with them if they are not catching on as quickly as you would like. It is also important to be consistent with your expectations and rules. If you are fair and consistent, children will be more likely to respond positively.
When it comes to discipline, there are different schools of thought. Some parents prefer to use positive reinforcement, while others prefer more traditional methods like punishment. Ultimately, you'll need to find what works best for your family.
Communication is also key in parenting. Be sure to talk with your children openly and honestly about expectations, boundaries, and other important topics. This will help them feel comfortable coming to you with any problems or concerns they have.
Another important thing to keep in mind when teaching and raising children is that they need love and attention. Children thrive when they feel loved and valued. Spend time with them, listen to them, and let them know that you care about them. This will help them feel secure and build self-esteem.
Finally, it is important to remember that children are always growing and changing. As they grow, their interests, abilities, and needs will change. Be flexible and willing to adjust your parenting style as your child grows and develops. By being patient, supportive, and communicative, you can help your children grow into happy, healthy adults.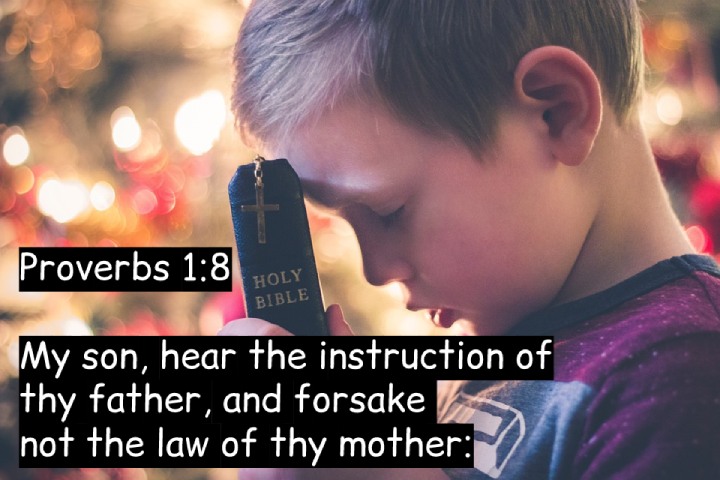 How To Raise Godly Children?
There is no one answer to this question, as every family is different and each child is unique. However, there are some general principles that can help guide parents in raising godly children.
First and foremost, parents must lead by example. Children learn more from what they see than from what they hear. If parents want their children to grow up to love and serve God, they must first show them what that looks like in their own lives. Parents should also be prayerful about how to guide their children, seeking wisdom from the Lord for the specific challenges they face.
Finally, parents should make sure to provide a Bible-based education for their children. One of the most effective ways to instill biblical values in children is through the systematic teaching of Scripture. Children need to be taught not just about Bible stories, but also how to apply biblical principles to their lives.
There is no perfect formula for raising godly children, but following these general principles can help parents lay a foundation for their children to grow up to love and serve God.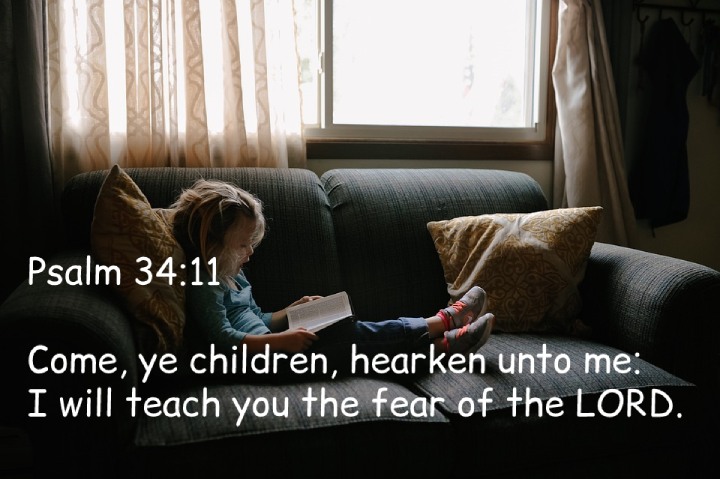 Tips For Teaching The Bible To Your Children
Teaching your children about the bible can be a great way to instill values in them at an early age. The Bible is full of stories that can teach lessons about love, forgiveness, and other important life lessons. In addition, reading bible stories together can be a bonding experience for you and your child. Here are a few tips to get you started:
– Start by finding a bible that is appropriate for your child's age group. There are many different versions of the bible available, so find one that will be easy for your child to understand.
– Don't feel like you have to read the entire bible from start to finish. You can pick and choose the stories that you think would be most meaningful for your child.
– Take the time to explain the story to your child and answer any questions they may have. It's important that they understand the message you are trying to communicate.
– Finally, don't forget to pray together as a family. This is a great way to show your child that you are always there for them, no matter what.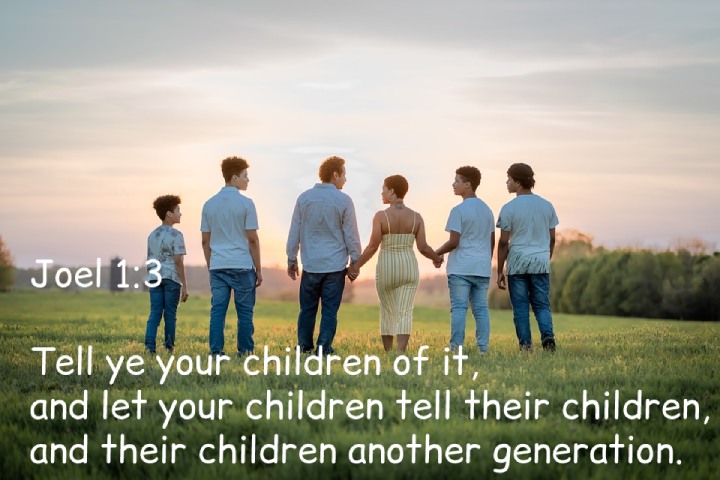 Bible Verses About Teaching Children
1. Psalm 48:13
Mark ye well her bulwarks, consider her palaces; that ye may tell it to the generation following.
2. Psalm 78:5
For he established a testimony in Jacob, and appointed a law in Israel, which he commanded our fathers, that they should make them known to their children:
3. Isaiah 38:19
The living, the living, he shall praise thee, as I do this day: the father to the children shall make known thy truth.
4. Proverbs 1:8
My son, hear the instruction of thy father, and forsake not the law of thy mother:
5. 2 Kings 12:2
And Jehoash did that which was right in the sight of the LORD all his days wherein Jehoiada the priest instructed him.
6. Deuteronomy 32:46
And he said unto them, Set your hearts unto all the words which I testify among you this day, which ye shall command your children to observe to do, all the words of this law.
7. Deuteronomy 4:9
Only take heed to thyself, and keep thy soul diligently, lest thou forget the things which thine eyes have seen, and lest they depart from thy heart all the days of thy life: but teach them thy sons, and thy sons' sons;
8. Exodus 13:8
And thou shalt shew thy son in that day, saying, This is done because of that which the LORD did unto me when I came forth out of Egypt.
9. Deuteronomy 11:19
And ye shall teach them your children, speaking of them when thou sittest in thine house, and when thou walkest by the way, when thou liest down, and when thou risest up.
10. Exodus 10:2
And that thou mayest tell in the ears of thy son, and of thy son's son, what things I have wrought in Egypt, and my signs which I have done among them; that ye may know how that I am the LORD.
11. Psalm 34:11
Come, ye children, hearken unto me: I will teach you the fear of the LORD.
12. Joshua 8:35
There was not a word of all that Moses commanded, which Joshua read not before all the congregation of Israel, with the women, and the little ones, and the strangers that were conversant among them.
13. Joel 1:3
Tell ye your children of it, and let your children tell their children, and their children another generation.
14. Exodus 13:14
And it shall be when thy son asketh thee in time to come, saying, What is this? that thou shalt say unto him, By strength of hand the LORD brought us out from Egypt, from the house of bondage:
15. Deuteronomy 4:10
Specially the day that thou stoodest before the LORD thy God in Horeb, when the LORD said unto me, Gather me the people together, and I will make them hear my words, that they may learn to fear me all the days that they shall live upon the earth, and that they may teach their children.
16. Psalm 78:4
We will not hide them from their children, shewing to the generation to come the praises of the LORD, and his strength, and his wonderful works that he hath done.
17. Proverbs 3:1
My son, forget not my law; but let thine heart keep my commandments:
18. Psalm 145:4
One generation shall praise thy works to another, and shall declare thy mighty acts.
19. Isaiah 59:21
As for me, this is my covenant with them, saith the LORD; My spirit that is upon thee, and my words which I have put in thy mouth, shall not depart out of thy mouth, nor out of the mouth of thy seed, nor out of the mouth of thy seed's seed, saith the LORD, from henceforth and for ever.
Online courses recommended for you:
Books recommended for you:
* As an Amazon Associate I earn from qualifying purchases.
ALSO READ: