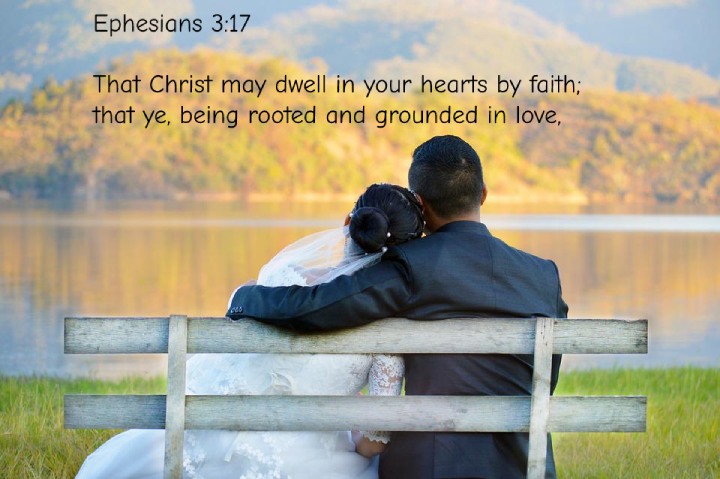 When we first meet someone, we usually don't know them very well. We don't know if they're trustworthy or not. Over time, we get to know them better and we develop trust (or not). Trust is an important part of any relationship.
Without trust, it's hard to feel close to someone. We may worry that they'll hurt us or take advantage of us. We may not feel comfortable sharing our thoughts and feelings with them. But when we trust someone, we feel safe and secure with them. We can be ourselves and relax around them.
Trust takes time to develop. It doesn't happen overnight. It takes patience, understanding, and communication. If you're in a new relationship, give it time. Don't expect to feel trust right away. As you get to know each other better, you'll start to develop trust.
If you're in a relationship that's been going on for awhile, and you don't feel very trusting of your partner, it's important to communicate with them about it. Talk about why you're feeling this way. See if there's anything they can do to help build your trust.
Trust is an essential part of any healthy relationship. Without it, it's hard to feel close and connected to our partner. If you're struggling with trust, don't be afraid to talk to your partner about it. With patience and communication, you can start to rebuild trust and create a stronger, more trusting relationship.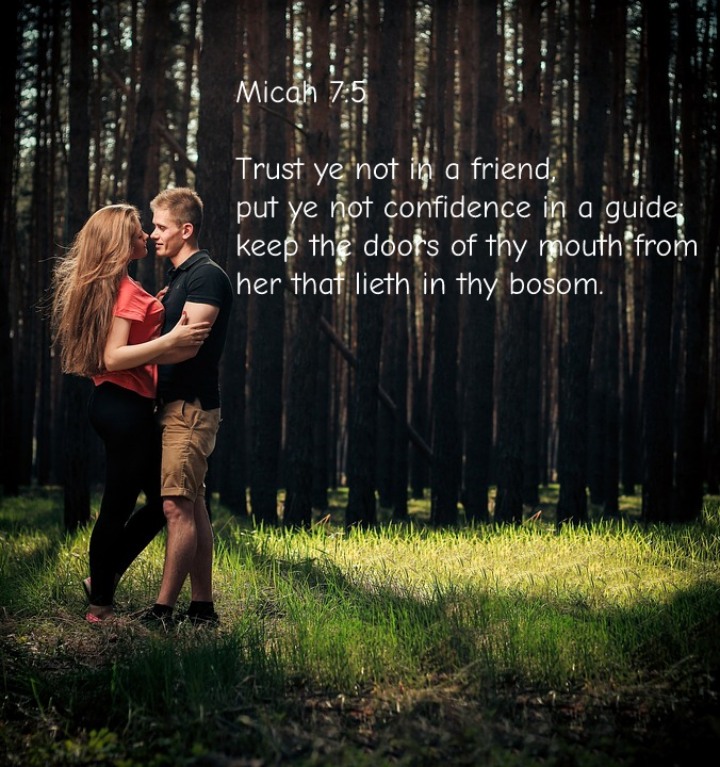 What Does Trust Mean In A Relationship?
When most people think about trust in a relationship, they think about how important it is to be able to rely on their partner. Trust means that you can count on your partner to be there for you when you need them, and that they will always have your best interests at heart.
It also means that you feel safe and comfortable being open and honest with them, knowing that they won't judge or criticize you. Trust is essential for any healthy relationship, and it's something that needs to be constantly nurtured and maintained.
In a relationship, trust is key. It means that you have faith in your partner, and that you believe they will act in your best interests.
When trust is absent, relationships often suffer. If you don't trust your partner, it can be difficult to feel close to them or to communicate effectively. Without trust, it can be hard to feel safe and secure in the relationship.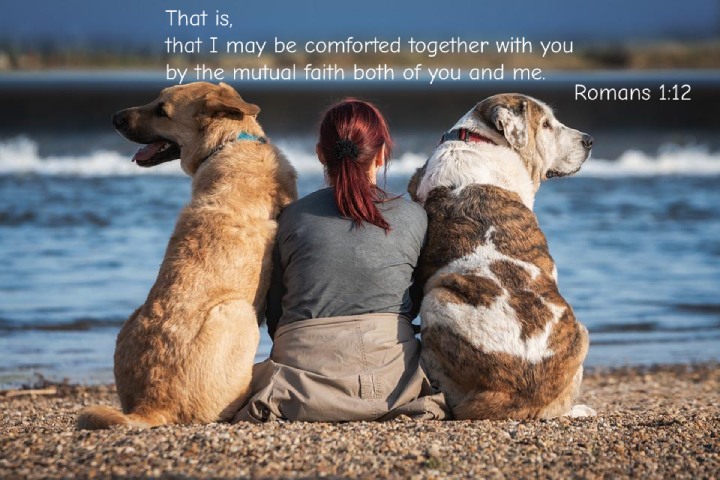 Rebuilding Trust In A Relationship.
Trust is the foundation of any relationship, and without it, relationships can quickly crumble. If you're feeling like your trust has been shaken, or if you're having trouble trusting your partner, it's important to talk about it. Trust is something that needs to be built over time, and it takes effort from both partners to maintain. If you're struggling with trust in your relationship, here are a few tips that might help:
1. Talk about what trust means to you.
Discussing your individual definitions of trust can help you to understand each other's needs and expectations.
2. Communicate openly and honestly with each other.
Honesty is a crucial part of building trust.
3. Be reliable and dependable.
If you say you're going to do something, follow through with it. This will show your partner that they can count on you.
4. Be transparent in your actions.
If you're doing something that could potentially damage trust, be upfront about it. This will help to repair any damage that's been done.
5. Don't make assumptions.
If you're not sure about something, ask your partner instead of assuming the worst.
6. Forgive and forget.
Everyone makes mistakes. If your partner does something that breaks your trust, try to forgive them and move on.
Building trust in a relationship takes time and effort, but it's worth it. Trust is the foundation of a strong, healthy relationship. By working on rebuilding trust, you can create a more stable and supportive bond with your partner.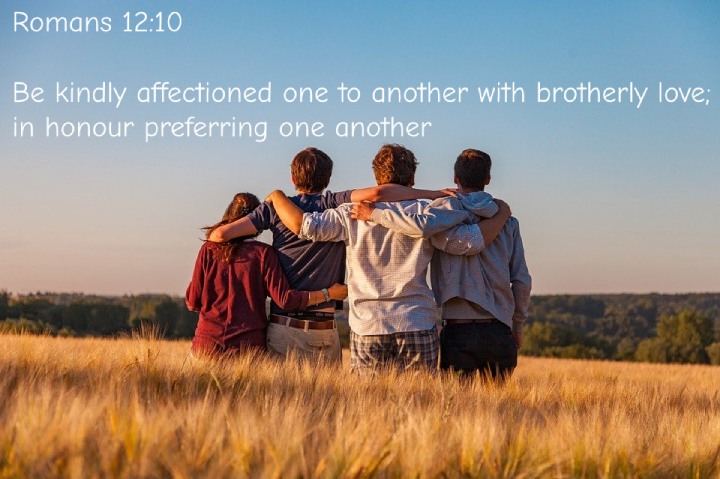 What Does Bible Say About Trust In Relationship?
The Bible says that trust is essential in any relationship. In order to have a healthy and lasting relationship, both partners need to be able to trust one another. Trust is built through communication, honesty, and mutual respect. When trust is violated, it can be very difficult to rebuild.
Proverbs 3:5-6 says,
"Trust in the Lord with all your heart and lean not on your own understanding; In all your ways acknowledge Him, and He will make your paths straight."
When we put our trust in God, we can be assured that He will guide us in the right direction.
However, trust also plays an important role in our relationships with others. In order for any relationship to work, there must be a foundation of trust. Without trust, it is difficult to build a strong bond with someone.
There are many examples of trust in the Bible. One of the most well-known is the story of Abraham and Isaac. Abraham was asked by God to sacrifice his only son, Isaac. Even though this must have been a very difficult thing to do, Abraham had faith that God would provide for him and he went through with it.
Another example is found in 1 Corinthians 13:4-7,
"Love is patient, love is kind. It does not envy, it does not boast, it is not proud. It does not dishonor others, it is not self-seeking, it is not easily angered, it keeps no record of wrongs. Love does not delight in evil but rejoices with the truth. It always protects, always trusts, always hopes, always perseveres. Love never fails."
This famous passage from 1 Corinthians describes the many different aspects of love. One of the most important things to remember about love is that it is patient and forgiving. If we want to rebuild trust in our relationships, we need to be able to forgive those who have hurt us in the past.
John 14:15-17″
"If you love me, keep my commands. And I will ask the Father, and he will give you another advocate to help you and be with you forever—the Spirit of truth. The world cannot accept him, because it neither sees him nor knows him. But you know him, for he lives with you and will be in you."
In this passage from John, Jesus tells us that if we love Him, we will keep His commands. One of the most important things we can do to rebuild trust in our relationships is to follow Jesus' example of love and forgiveness.
The bottom line is that trust is essential in any relationship, whether it is with God or with others. When we put our trust in God, we can be assured that He will guide us. And when we build trusting relationships with others, we can create strong bonds that will last a lifetime.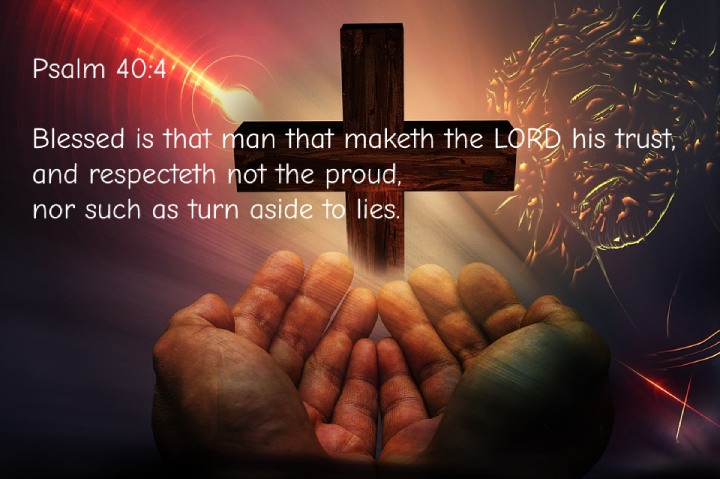 Bible Verses About Trust In Relationships
1. Jude 1:1
Jude, the servant of Jesus Christ, and brother of James, to them that are sanctified by God the Father, and preserved in Jesus Christ, and called:
2. Colossians 2:7
Rooted and built up in him, and stablished in the faith, as ye have been taught, abounding therein with thanksgiving.
3. Luke 12:21
So is he that layeth up treasure for himself, and is not rich toward God.
4. Romans 11:25
For I would not, brethren, that ye should be ignorant of this mystery, lest ye should be wise in your own conceits; that blindness in part is happened to Israel, until the fulness of the Gentiles be come in.
5. 2 Chronicles 14:11
And Asa cried unto the LORD his God, and said, LORD, it is nothing with thee to help, whether with many, or with them that have no power: help us, O LORD our God; for we rest on thee, and in thy name we go against this multitude. O LORD, thou art our God; let not man prevail against thee.
6. Matthew 11:25
At that time Jesus answered and said, I thank thee, O Father, Lord of heaven and earth, because thou hast hid these things from the wise and prudent, and hast revealed them unto babes.
7. Job 31:24
If I have made gold my hope, or have said to the fine gold, Thou art my confidence;
8. Micah 7:5
Trust ye not in a friend, put ye not confidence in a guide: keep the doors of thy mouth from her that lieth in thy bosom.
9. Isaiah 26:14
They are dead, they shall not live; they are deceased, they shall not rise: therefore hast thou visited and destroyed them, and made all their memory to perish.
10. Galatians 5:6
For in Jesus Christ neither circumcision availeth any thing, nor uncircumcision; but faith which worketh by love.
11. Ephesians 3:17
That Christ may dwell in your hearts by faith; that ye, being rooted and grounded in love,
12. Isaiah 58:14
Then shalt thou delight thyself in the LORD; and I will cause thee to ride upon the high places of the earth, and feed thee with the heritage of Jacob thy father: for the mouth of the LORD hath spoken it.
13. 1 Timothy 1:2
Unto Timothy, my own son in the faith: Grace, mercy, and peace, from God our Father and Jesus Christ our Lord.
14. Romans 1:12
That is, that I may be comforted together with you by the mutual faith both of you and me.
15. 1 Timothy 1:19
Holding faith, and a good conscience; which some having put away concerning faith have made shipwreck:
16. Psalm 40:4
Blessed is that man that maketh the LORD his trust, and respecteth not the proud, nor such as turn aside to lies.
17. Romans 2:17
Behold, thou art called a Jew, and restest in the law, and makest thy boast of God,
18. Exodus 18:24
So Moses hearkened to the voice of his father in law, and did all that he had said.
19. Psalm 24:5
He shall receive the blessing from the LORD, and righteousness from the God of his salvation.
20. Matthew 19:29
And every one that hath forsaken houses, or brethren, or sisters, or father, or mother, or wife, or children, or lands, for my name's sake, shall receive an hundredfold, and shall inherit everlasting life.
21. Exodus 6:20
And Amram took him Jochebed his father's sister to wife; and she bare him Aaron and Moses: and the years of the life of Amram were an hundred and thirty and seven years.
22. Galatians 6:14
But God forbid that I should glory, save in the cross of our Lord Jesus Christ, by whom the world is crucified unto me, and I unto the world.
23. Ephesians 4:15
But speaking the truth in love, may grow up into him in all things, which is the head, even Christ:
24. Matthew 15:5
But ye say, Whosoever shall say to his father or his mother, It is a gift, by whatsoever thou mightest be profited by me;
25. Matthew 6:33
But seek ye first the kingdom of God, and his righteousness; and all these things shall be added unto you.
26. Exodus 20:14
Thou shalt not commit adultery.
27. Genesis 3:16
Unto the woman he said, I will greatly multiply thy sorrow and thy conception; in sorrow thou shalt bring forth children; and thy desire shall be to thy husband, and he shall rule over thee.
28. Luke 16:9
And I say unto you, Make to yourselves friends of the mammon of unrighteousness; that, when ye fail, they may receive you into everlasting habitations.
29. 1 Corinthians 4:17
For this cause have I sent unto you Timotheus, who is my beloved son, and faithful in the Lord, who shall bring you into remembrance of my ways which be in Christ, as I teach every where in every church.
30. Philippians 3:9
And be found in him, not having mine own righteousness, which is of the law, but that which is through the faith of Christ, the righteousness which is of God by faith:
31. Romans 12:10
Be kindly affectioned one to another with brotherly love; in honour preferring one another;
32. John 13:18
I speak not of you all: I know whom I have chosen: but that the scripture may be fulfilled, He that eateth bread with me hath lifted up his heel against me.
33. Galatians 3:26
For ye are all the children of God by faith in Christ Jesus.
34. Matthew 10:35
For I am come to set a man at variance against his father, and the daughter against her mother, and the daughter in law against her mother in law.
35. Romans 14:1
Him that is weak in the faith receive ye, but not to doubtful disputations.
36. Romans 4:13
For the promise, that he should be the heir of the world, was not to Abraham, or to his seed, through the law, but through the righteousness of faith.
37. James 2:26
For as the body without the spirit is dead, so faith without works is dead also.
38. Hosea 1:7
But I will have mercy upon the house of Judah, and will save them by the LORD their God, and will not save them by bow, nor by sword, nor by battle, by horses, nor by horsemen.
39. Psalm 4:3
But know that the LORD hath set apart him that is godly for himself: the LORD will hear when I call unto him.
40. Genesis 12:11
And it came to pass, when he was come near to enter into Egypt, that he said unto Sarai his wife, Behold now, I know that thou art a fair woman to look upon:
Online courses recommended for you:
Books recommended for you:
* As an Amazon Associate I earn from qualifying purchases.