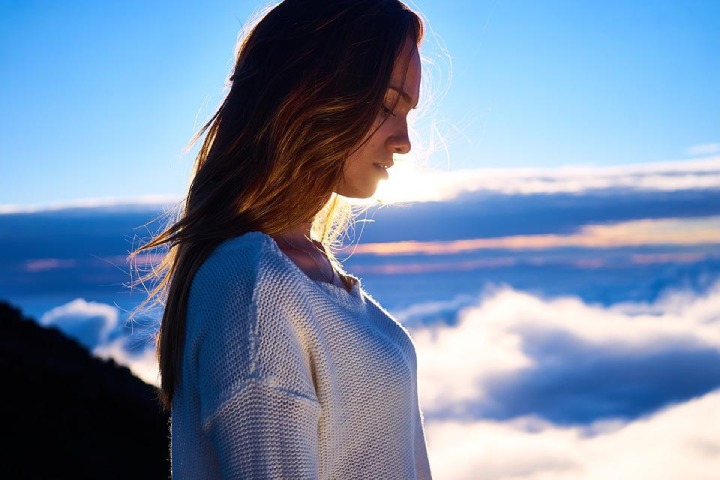 What God Says About Women In The Bible?
Women are powerful. Women are amazing.
From the beginning of time, women have held a special and significant place in society. They are the backbone of their families and communities, and they possess a strength that is unparalleled. This strength is evident in both the good times and the bad; women weather every storm that comes their way with grace and determination. In spite of all that they go through, they continue to lift up those around them and make the world a better place.
The Bible is filled with verses about women that reflect these truths. Here are just a few:
Proverbs 31:25 – "She is clothed with strength and dignity, and she laughs without fear of the future."
This verse from Proverbs is a beautiful reminder that women are strong, capable, and confident. They don't let the trials of life get them down; instead, they face them with courage and humor. This verse also reminds us that women should be treated with respect and honor; they are not to be taken for granted or underestimated.
Psalm 46:5 – "God is within her, she will not fall; God will help her at break of day."
This verse from Psalms tells us that women are never alone; God is always with them. They can always rely on Him for strength and support, especially when they need it the most. This verse is a great reminder that, no matter what life throws our way, we can always count on God to be there for us.
Luke 1:37 – "For nothing is impossible with God."
This verse from Luke is a powerful reminder that women are capable of anything they set their minds to. With God by their side, nothing is too difficult or impossible to achieve. This verse is a great source of encouragement for women who are facing challenges in their lives; it reminds them that, with God's help, they can overcome anything.
There are many other Bible verses about women that can help us to understand God's heart for them. These verses show us that God values women and wants them to be happy and fulfilled in their lives. He has given them many gifts and talents, and he desires for them to use these gifts to bring glory to him.
So, if you are a woman, remember that you are loved by God and that he has a wonderful plan for your life. You are fearfully and wonderfully made. You are strong, capable, and loved. Never forget how powerful you are, and never give up on your dreams. Remember, with God by your side, nothing is impossible.
Bible Verses About Women
1. Matthew 27:61
And there was Mary Magdalene, and the other Mary, sitting over against the sepulchre.
2. Colossians 3:18
Wives, submit yourselves unto your own husbands, as it is fit in the Lord.
3. 1 Timothy 3:11
Even so must their wives be grave, not slanderers, sober, faithful in all things.
4. 1 Timothy 2:14
And Adam was not deceived, but the woman being deceived was in the transgression.
5. Galatians 3:28
There is neither Jew nor Greek, there is neither bond nor free, there is neither male nor female: for ye are all one in Christ Jesus.
6. Deuteronomy 22:5
The woman shall not wear that which pertaineth unto a man, neither shall a man put on a woman's garment: for all that do so are abomination unto the LORD thy God.
7. Romans 16:7
Salute Andronicus and Junia, my kinsmen, and my fellowprisoners, who are of note among the apostles, who also were in Christ before me.
8. 1 Corinthians 11:5
But every woman that prayeth or prophesieth with her head uncovered dishonoureth her head: for that is even all one as if she were shaven.
9. Romans 16:12
Salute Tryphena and Tryphosa, who labour in the Lord. Salute the beloved Persis, which laboured much in the Lord.
10. 1 Corinthians 11:3
But I would have you know, that the head of every man is Christ; and the head of the woman is the man; and the head of Christ is God.
11. 1 Peter 3:7
Likewise, ye husbands, dwell with them according to knowledge, giving honour unto the wife, as unto the weaker vessel, and as being heirs together of the grace of life; that your prayers be not hindered.
12. Proverbs 18:22
Whoso findeth a wife findeth a good thing, and obtaineth favour of the LORD.
13. Acts 16:15
And when she was baptized, and her household, she besought us, saying, If ye have judged me to be faithful to the Lord, come into my house, and abide there. And she constrained us.
14. Colossians 4:15
Salute the brethren which are in Laodicea, and Nymphas, and the church which is in his house.
15. Judges 4:4
And Deborah, a prophetess, the wife of Lapidoth, she judged Israel at that time.
16. Genesis 1:27
So God created man in his own image, in the image of God created he him; male and female created he them.
17. 1 Timothy 2:13
For Adam was first formed, then Eve.
18. 2 Corinthians 11:3
But I fear, lest by any means, as the serpent beguiled Eve through his subtilty, so your minds should be corrupted from the simplicity that is in Christ.
19. Isaiah 8:3
And I went unto the prophetess; and she conceived, and bare a son. Then said the LORD to me, Call his name Mahershalalhashbaz.
20. Romans 16:6
Greet Mary, who bestowed much labour on us.
21. Acts 6:1
And in those days, when the number of the disciples was multiplied, there arose a murmuring of the Grecians against the Hebrews, because their widows were neglected in the daily ministration.
22. Proverbs 12:4
A virtuous woman is a crown to her husband: but she that maketh ashamed is as rottenness in his bones.
23. Luke 23:49
And all his acquaintance, and the women that followed him from Galilee, stood afar off, beholding these things.
24. 1 Corinthians 16:19
The churches of Asia salute you. Aquila and Priscilla salute you much in the Lord, with the church that is in their house.
25. Mark 15:47
And Mary Magdalene and Mary the mother of Joses beheld where he was laid.
26. Genesis 2:24
Therefore shall a man leave his father and his mother, and shall cleave unto his wife: and they shall be one flesh.