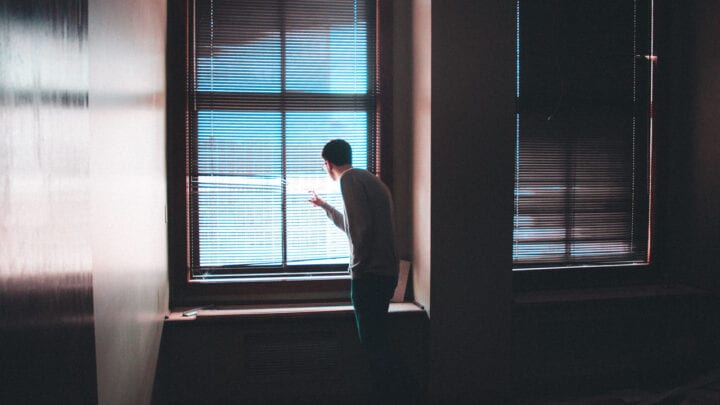 Jealousy is one of the most popular feelings; it is a sensation that is sure to visit everyone at some point in their lives, especially while they are in relationships. Jealousy can add spice or even revitalize one's bond with another; however, it can also straight out cause such bond to fall apart. Now, guys are just as susceptible to getting jealous as girls do. However, what actions of girls exactly make a guy tick? Here are nine things that girls do that usually make their boyfriends jealous:
1. Recounting memories with an ex
Statements from memory lane like "I love this ice cream; Jake and I used to eat this during summers", "Michael taught me how to drive carefully", or "My ex and I often walked in this park" from a girl can really hit her boyfriend in all the wrong places. I mean, we get it; you spent precious and unforgettable moments with your ex, but keep these memories to yourself, please! Girls sharing such things to their present boyfriends will involuntarily make the latter compare themselves to the exes and even make them think that their girlfriends still harbor feelings for their former lovers. Past stories can be dangerous, so share them with care.
2. Talking about or complimenting another guy often
It is one thing for a guy's girlfriend to talk about how much of a kind dude and skilled musician another guy named John is, but it's completely another for her to talk about just how good and dandy John is all day! The girl's boyfriend will end up thinking: "What's all the fuss with this John?! I'm equally kind and skilled! I can foster more cats than he ever could, and I can make even angels cry with my violin prowess!" So, to the girlfriends out there, administer your compliments to other dudes in moderation, and as a bonus, please don't forget to always give your guy a healthy dose.
3. Being too clingy or touchy to a friend
Boyfriends are reasonable people; it is all right with them if their girlfriends occasionally long for the company of a friend or squeeze his cheek. However, boyfriends are also rational beings. So, when their girlfriends start to constantly demand the company or attention of her friend, or begin to hug, tap, or pinch this friend on a frequent basis, boyfriends develop rational feelings of jealousy and suspicion. Such is simply the nature of the species!
4. Hanging out or spending so much time with a friend
A good boyfriend understands that his and his girl's world does not revolve only around the two of them. That's why he is not only okay with his girl spending time with her friend; he also encourages her to do so. However, all things must be well-balanced. If the girl starts to hang out with her friends or more so a specific friend all too much, it is but expected for even a good boyfriend to feel a little jelly. After all, time is priceless, and his girl is choosing to spend a lot of her time with another person and not him.
5. Choosing to take a friend's side
If you and your girlfriend's friend got into a critical argument over what is the best Star Wars movie, you will subconsciously expect that she will stand by you and your choice. This is because we like our partners to have our backs, to be there to defend us even when the world is against us. Hence, it is but understandable for a guy to feel a mixture of betrayal and jealousy when his girlfriend does the exact opposite and chooses "Attack of the Clones"!
6. Always texting or chatting other guys
Imagine seeing your girl tap her fingers on her phone to talk to this one dude or God forbid, group of dudes on a daily basis and for long periods of time. What would you feel and think? Would your thoughts always be restrained and limited to: "it's okay; they're just probably talking about an assignment or project they have to accomplish"? As a person with a creative mind however, it is but rational for you to develop equally creative thoughts that lead to feelings of uncertainty and jealousy.
7. Showing more concern to a friend
When guys see their girlfriends show care and concern to other people, they become more attractive to them. However, when a guy sees how much his girl is concerned about her friend catching a cold from a drizzle all the while not giving him the same level of concern despite him going through a storm, it is but expected that he will show a tad of irritation and jealousy!
8. Being head-over-heels over male celebrities
We understand why our girlfriends will adore celebrity gentlemen like Keanu Reeves, Chris Evans, and Tom Cruise. In fact, we can empathize; we love those guys too! But, we just don't like it all that much when they go head-over-heels whenever they get to see or hear anything about these celebrities. I mean, come on, those guys already have millions of die-hard fans worldwide; can't we at least have you, our girlfriend, as our one and only faithful admirer!
9. Flirting with other guys
It is easy to sense whether a person is just being friendly or is already flirting. There are body language, choice of words, and insinuations that are distinct to flirting; if a guy sees these signs present in his girlfriend when she is interacting with another dude, he will surely feel smorgasbord of emotions, with jealousy not being the worst of them. Fortunately, flirting is preventable and treatable; one only has to take a daily pill of loyalty.
The best relationships are founded by mutual trust and affection. However, from time to time, jealousy makes a visit and impacts these relationships in various ways. It can cause harmless teasing, heated discussions, or worst case scenario, breakups. So, take note of the things mentioned above to avoid unexpected visits from good old jealousy!
ALSO READ:
20 Things Guys Do that Make Girls Jealous
16 Ways to Deal with a Jealous Boyfriend
12 Ways to Overcome Jealousy in a Relationship