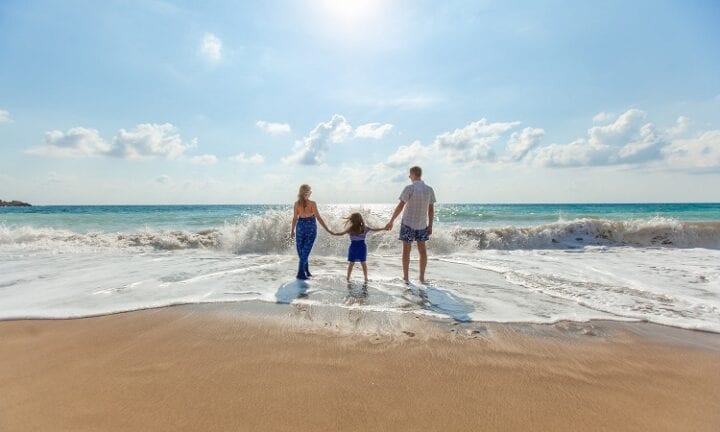 Parents – They're probably the people we can't live without (not your boyfriends if you have one but our parents!). Life without them would be nothing but a catastrophe. They are the kindest and most amazing people we could ever find in this cruel world. They made great sacrifices and protected us day by day. They never turned us down and they would give their life for us.
Our sweet and lovely parents, they are the most precious gift that we've ever received from God, they have given us so much but they never asked for something in return. All they ever want is for us to be happy, safe and sound. And I bet you also want the same thing for them. You may not be the perfect daughter but there are many ways you can do to be a better one. Read these tips on how to be a better daughter to your mom and dad to get started.
1. Talk to them.
Upset or feeling better, it doesn't matter. Talk to them or call them if you are away. Ask them if they are doing well or tell them your problems if you ever have one. And if you think that it's not a serious matter, let them know that you are brave enough to handle it on your own. Sometimes listening to your voice is all they need to not worry. Let them know that you are doing just fine and you're always there for them just like how they are always there for you.
2. Be responsible.
Help around the house. Help them do the chores and take extra responsibilities as well. If you have siblings take care of them and help them with their homework. Ask them if there is something you can do for them. Your parents would surely appreciate extra help.
3. Respect their decision.
You may sometimes not agree with what they are saying but remind yourself that they are your parents, they know you by heart. They don't want you live a life full of regrets. You are a precious gift to them, they want you to live a healthy and happy life just like how they felt when you were born. Just trust them, they have seen life more than you have and they only want what's best for you.
4. Be honest.
Be open to them. Don't keep secrets. If you have done something wrong, tell them. Lying to your parents would mean you don't trust them enough with your problems. Whatever it is that you are going through or whatever it is that you have done, they will always understand. They are your parents and out of all the people in the world they will be the first to forgive and help.
5. Remember birthdays or anniversaries.
It means a lot to parents when their daughter remembers anniversaries or birthdays. Give or make them gifts. It doesn't need to be expensive, it just has to be from your heart. Giving gifts show love and thoughtfulness. They may not be vocal about it sometimes but it warms their hearts. After all it's the little things that matter.
6. Be true to yourself.
You have the power to live your life so don't be afraid to show who you really are. You are your parents' daughter so yes, they will accept and support you. Show your parents that they had raised an amazing self-spirited woman. Looking at how confident, learning and happy you are would make them feel contented. Nothing makes a parent prouder than seeing their child achieve their dream and become successful.
7. Show your love to them.
Say the powerful words from time to time. It completes them. Tell them "I love you" and then give them a hug or a kiss. Simple as that. Little things like that could make them feel thankful to have you as their daughter. As the song goes, "you are my sunshine, my only sunshine, you make me happy when skies are grey." Be their sunshine! Make them feel loved every single day. Show how blessed you are to have them as your parents.
Those who are lucky enough to still have their parents by their side, don't wait until they're gone and live with regrets. Cherish every moment with them. Show how blessed you are for having them in your life. Love your parents unconditionally. Be happy and that would make them twice happier. Be the best daughter you could be.
ALSO READ: 10 Inspiring Ways to be a Better Big Sister
Photo by Natalya Zaritskaya