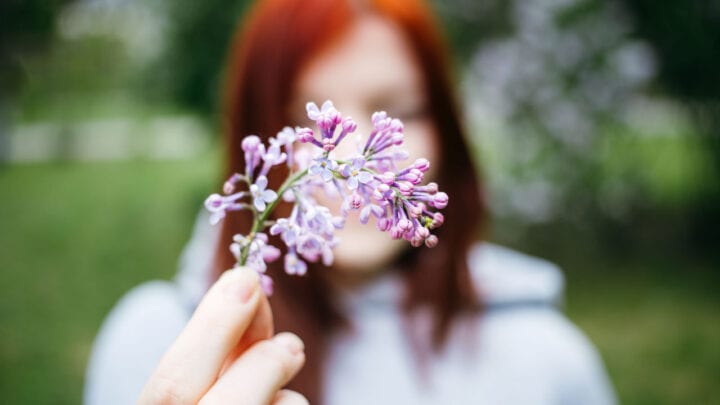 Do you think people around you do not treat you nicely? Perhaps they don't because you do not treat them nicely in the first place.
If you'd like people to treat you nicely, treat them nicely first. If you like them to be kind to you, show them kindness first. But before you can show them kindness, you have to be kind to yourself first.
Yes, you've read it right… kindness must start within you. You have to learn how to love yourself, be gentle with yourself, take care of yourself, and see to it that you are healthy, happy, and growing.
So to start spreading kindness to the world, here are 9 great ways you can do today to be kind to yourself:
1. Learn to accept the truth.
Do not lie to yourself. Do not reject the truth but accept it. It may hurt at first, but when you learn to embrace the truth it will help set yourself free.
Do not deny the fact even though it will hurt your pride or ego. If you will humbly accept the fact that you are wrong, you will have the opportunity to correct yourself and grow as a person.
Is it really the truth that hurts us? No, it's not. It's not actually the truth that hurts us, but it's our denial or rejection of the truth, which rooted from our hatred, regret, and pride.
If we can only learn to humbly accept the truth, the truth will give us freedom, joy, peacefulness, and growth. The painful process is not the acceptance of the truth, but the removal of these infections we called hatred, pride, and the like.
Be kind to yourself by living and rejoicing with the truth, not with lies.
2. Get rid of pride in your heart.
As I said above, pride is like an infectious disease – it corrupts your mind, heart, and soul. It destroys your humility. It blocks you from seeing and communicating with your friends and loved ones when you think that they have wronged you.
Pride stops you from forgiving someone and letting your broken heart heal. It also prevents you from admitting your own mistakes, making an apology, and making yourself a better person.
Be kind to yourself by becoming humble just like the innocent children – free from pride, but filled with joy and laughter.
3. Forgive yourself.
The mistakes you made in the past are supposed to give you lessons in life and help you grow as a person. They did not happen to hinder you from moving on with life. They did not occur to stop you from becoming a greater person.
Don't make another mistake (that is, not forgiving yourself) from your mistake. Whether people are blaming you or not, whether they have forgiven you or not, be the first to forgive yourself and not blame it. Besides, people will find it difficult to forgive you if you cannot even forgive yourself.
Be kind to yourself by giving yourself the forgiveness it deserves. Don't be too harsh on yourself.
ALSO READ: 30 Ways to Forgive Yourself and Move On from the Past
4. Don't let hatred consume you.
It's okay to get angry or hate someone if they have offended you. However, don't plant hatred in your heart and let it consume your soul.
Just like pride, hating people, especially your friends and loved ones, will also prevent you from communicating positively and spending quality time with them. Hatred will take away your opportunity to be happy with your loved ones.
Free yourself from hatred within 24 hours. The earlier you get rid of it, the easier you can do it. Don't let the sun go down without getting rid of the hatred you have for your spouse, child, parent, friend, or loved one.
Be kind to yourself by spending your time on Earth with love instead of hate with your loved ones.
5. Have a healthy life.
Don't let yourself suffer from physical, emotional and mental illness. Do regular exercises, have a balanced and healthy diet, drink enough water and liquid, have enough rest and sleep, go on a vacation and relaxation, and always do meditation.
Be kind to yourself by maintaining a healthy lifestyle.
ALSO READ: 10 Ways to Motivate Yourself to Start a Healthy Lifestyle
6. Don't let people dictate your way of life.
Stop hurting yourself just to make certain people feel guilty. Stop starving yourself, depriving yourself to smile, and other acts that will hurt yourself just to make some people think that they are the ones to blame for your suffering. It's not fair for them; it's not fair for you.
Don't let other people control your life. Take charge of yourself. Don't put the blame on other people. Laugh because you feel like laughing, eat because you feel like eating, love yourself because it deserves your love, and make it happy because it deserves happiness.
Be kind to yourself by being responsible for your own well-being and happiness.
7. Stay away from toxic people.
Don't make a companion with a fool so you may not learn his or her ways. Don't make friends with people who will corrupt your good character.
Stay away from people who will show you and teach you how to be prideful, hateful, selfish, closed-minded, a liar, and ungrateful.
If you want to be kind to yourself, surround yourself with people who will motivate and inspire you to be a better person.
ALSO READ: 20 Signs of a Toxic Friend: How to Avoid an Unhealthy Friendship
8. Be selfless.
You may think that being selfish is being kind to yourself because you are doing yourself a favor. The truth is, it's the opposite. When you practice selfishness, you are discouraging good people to come into your life. You are preventing blessings and good karma to enter your life.
When you are being selfish, you are scaring away your friends and loved ones. You are depriving yourself of receiving love, care, and thankfulness from these people. You are pushing yourself in shame, sadness, and loneliness.
If you want to be kind to yourself, practice selflessness. Learn how to care for other people so they may also care for you. Be kind to yourself by attracting more people to take care of you.
9. Be spiritual.
Last but not least, nourish yourself with spiritual things rather than materials things. Do not gorge yourself with money, food, the lust of the flesh, and other material things that will not only make you physically sick but also spiritually sick. Instead, nourish yourself with love, kindness, self-control, peacefulness, hopefulness, wisdom, understanding, and other spiritual things that can help you achieve spiritual growth.
Be kind to yourself by developing your spiritual strength. Protect yourself from the sins and wickedness of this mortal world. Be kind to yourself by surrendering yourself to the Almighty One, not the evil ones.
Be kind to yourself to be kind to others
I hope that you have learned something from reading this article. Yes, this world may be cruel and kindness is becoming rare. However, let us not just focus on finding kindness in other people. Let's start and concentrate on developing kindness from within ourselves. When we become kind to ourselves, it will be easy for us to be kind to others.
Let's fill the world with kindness and love, starting from ourselves!
ALSO READ: How to be Kind and Warm to Others