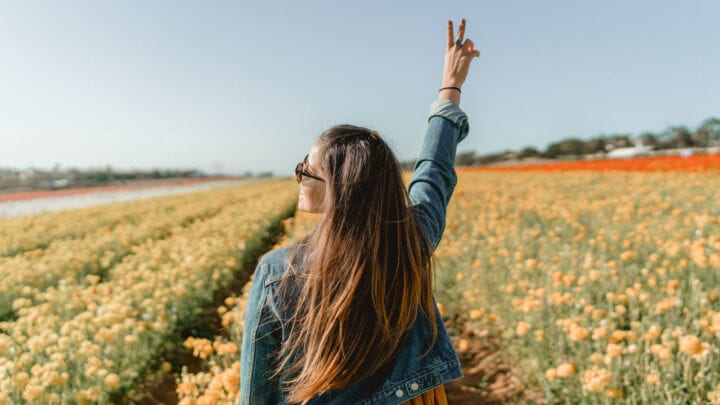 When someone enters into a relationship, both parties stay committed and have no intention of breaking up at some point in time. But when someone or both of them have decided to let go, it is not as easy as it looks like. Especially for the person who got dumped, it may feel like it's the end of the world and it is a never-ending cycle of questioning yourself on what went wrong and why things have ended. However, that person who got dumped should not stay sad, angry or confused forever. They should learn how to get up, move on and keep moving forward.
There's more to life than questioning your worth. Instead, you should do things that will improve yourself and keep you busy in order for you to start fresh and have a new beginning. So here are 10 ways to stay positive after a breakup:
1. Allow yourself to feel the pain.
As one quote in the book The Fault in the Stars said, "pain demands to be felt." And it's true, you've been hurt so allow yourself to feel it. You don't have to pretend that you're okay even if you are not. It's normal to for you to get hurt because you have spent time, effort and emotions to that person. What matters is how you cope up after that situation. Allow that pain to be your strength to become the best version of yourself.
ALSO READ: 7 Inspiring Ways to Move On After a Breakup
2. Have a social media detox.
Being in social media might be a vulnerable thing to do right after a break-up. You will be tempted to do things such as looking at your ex's profile and wondering how he/she's doing. For sure, social media can be a great platform to meet and connect with new people, but still, the temptation of checking your ex's profile is still there. You might end up hurting more when you see that he/she is doing well seeing that he/she posts happy photographs. Having a social media detox is for your own good, that way you can stay away from things that restricts you from moving on.

3. Throw away the things that remind you of that person.
Whether it's a gift or a letter he/she sent you – throw it. This might seem like an act of bitterness but it's not. This you letting go of the things that are unimportant in your life now. Those things will only prevent you from moving on. Even if you're already doing progress, once you see something that reminds you of that person, you'll end up going back to square one. Don't let that happen to you.
4. Try something new.
Go on a pottery class, paint, travel even doing something adventurous like hiking or surfing, try to do things you've never done before. It's an amazing feeling to learn something new. It may feel a bit scary at first, but you'll never know unless you try. If you want to do something brand new physically, have a new hairstyle or color. It might be a bit stereotype that people who went through a break-up changes the way their hair looks but it just feels good to have a change with what you look like. It somehow equates with you improving and becoming a better person than you were before.
5. Revamp your room.
Just like your physical appearance, having a make-over for your room will make a huge difference. Changing out the sheets, buying scented candles and making your room as light and as open will feel a bit more comfortable to sleep in. At the end of the day, you want to rest in a room where it feels safe and cozy.
ALSO READ: 12 Wise Things to Do After a Painful Breakup
6. Spend more time with the people you love and care about.
When you are in a relationship, there are times when we forget the people around us, it's like our world revolves around that person that you forget to spend time with your friends and family. Take this as an opportunity for you to catch up with them and make new memories with them also. Because your friends and family are your constants, your boyfriend/girlfriend might leave you, but they won't. They are your number one support system and of course, they are the people who genuinely care and love you.
7. Volunteer for a cause.
You might feel like it's the end of the world for you, but there are people out there in the world who are struggling more than you do. It feels good to help other people especially those who are in need. Join an organization who cares for the underprivileged, or volunteer on a feeding program near your place. No matter how big or small the help you're giving, as long as it's genuine and is from the heart, it is well-appreciated.
8. Exercise!!
Now the reason for this is not to make your ex regret losing you, but for your own well-being. It is essential for you to take good care of yourself. You shouldn't be dependent on anyone to take care of you. This will make you more active and energized to do a lot of things and become more productive. Of course, with exercise, you also need to eat healthier. Now that doesn't mean you have to deprive yourself of the food you want to eat, keeping it balanced is the way to do it.
ALSO READ: 14 Practical Ways to be Happy and Strong After a Breakup
9. Laugh more.
This may sound a bit silly but laughing more can help you release stress. Watching a good sit-com, or stand-up comedy are ways to help you do this. Even when you're hanging out with your friends and family, they are not only there in bad times but in good times also.
10. Guard your heart.
While you are in the process of moving on, you might meet a new person whom you think is the right one for you. I'm here to tell you that you don't have to rush. Take time to focus on yourself first. Let your heart fully heal. As what many people would say, "You can't give something that you don't have." So it is much better to focus and love yourself first so that in time, you can give out that love also for the right person.
I hope these tips would somehow help you to stay positive after a breakup. Most if not all of us have been through that experience, and it is not as easy as it seems. But we just have to trust the process and believe that we can overcome it. Always remember that you are not a quitter and that you are stronger than you think you are. Keep moving forward and be happy.
ALSO READ: 100 Tips on How to Move on after a Breakup